The first patient outside the United States was treated in a trial analyzing an antibody that inhibits the interleukin-6 (IL-6) pathway on patients with severe COVID-19.
The new illness is caused by the CCP (Communist Chinese Party) virus.
Kevzara, or sarilumab, is being tested on severe COVID-19 patients in Italy, Spain, Germany, France, Canada, Russia, after a study was initiated in the United States earlier this month.
Regeneron Pharmaceuticals and Sanofi announced on Monday that the first patient outside America was treated with Kevzara in a multi-center, double-blind, Phase 2/3 trial. The drug is already approved in multiple countries to treat rheumatoid arthritis.
The fully-human monoclonal antibody inhibits the IL-6 pathway by binding and blocking the interleukin-6 receptor, which may play a role in driving an overactive inflammatory response in the lungs of patients who are severely or critically ill with COVID-19.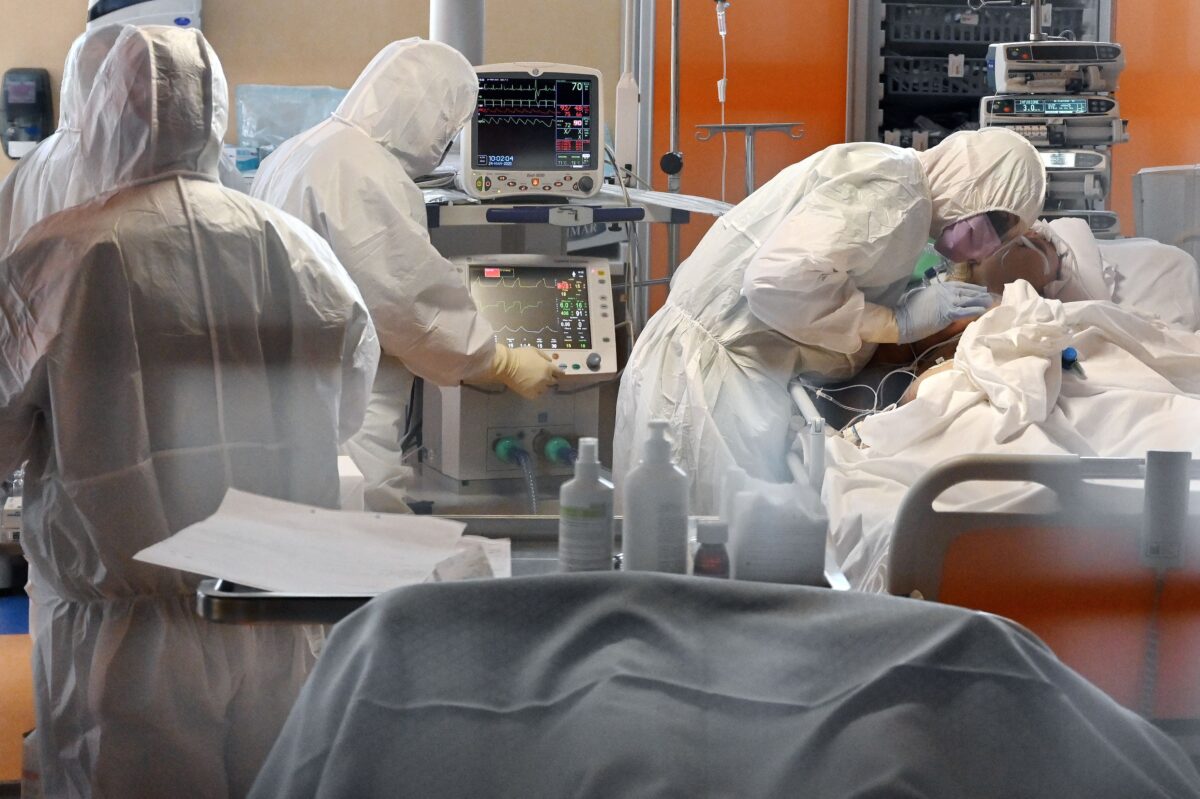 The role of the pathway and receptor were recognized in a small, non-peer-reviewed study from China, prompting the companies to start trials.
"Data from a single-arm study in China suggest that the interleukin-6 pathway may play an important role in the overactive inflammatory response in the lungs of patients with COVID-19. Despite this encouraging finding, it's imperative to conduct a properly designed, randomized trial to understand the true impact of Kevzara, which we are now doing through this global clinical trial program," Dr. George Yancopoulos, co-founder and CSO of Regeneron, said in a statement.
"These trials will provide important data to determine whether Kevzara ameliorates the life-threatening complications of COVID-19 infections by counteracting the overactive inflammatory immune responses in the lungs when damaged by the virus," added Dr. John Reed, Sanofi's global head of research and development.
The trial outside the United States is analyzing the safety and efficacy of adding a single intravenous dose of Kevzara to usual supportive care, compared to supportive care plus placebo. Approximately 300 patients are expected to be enrolled among those in hospitals with severe or critical infections.
After getting the dose, the patients will be assessed for 60 days or until they're discharged from the hospital or die.