The very first male "murder hornet" found in America was captured late July near Custer, Washington—the same place where a mated queen of the same species was found dead earlier this year.
The invasive, huge hornet, properly known as the Asian giant hornet or Japanese hornet, poses a grave danger to native honeybee populations, officials say, and this is cause for serious concern.
The male specimen was found in a bottle trap on July 29 and was processed in Washington State Department of Agriculture's entomology lab on Aug. 13, a WSDA press release states.
This is the seventh murder hornet to be found in the state since 2019, but it is the first male to be found in the whole country.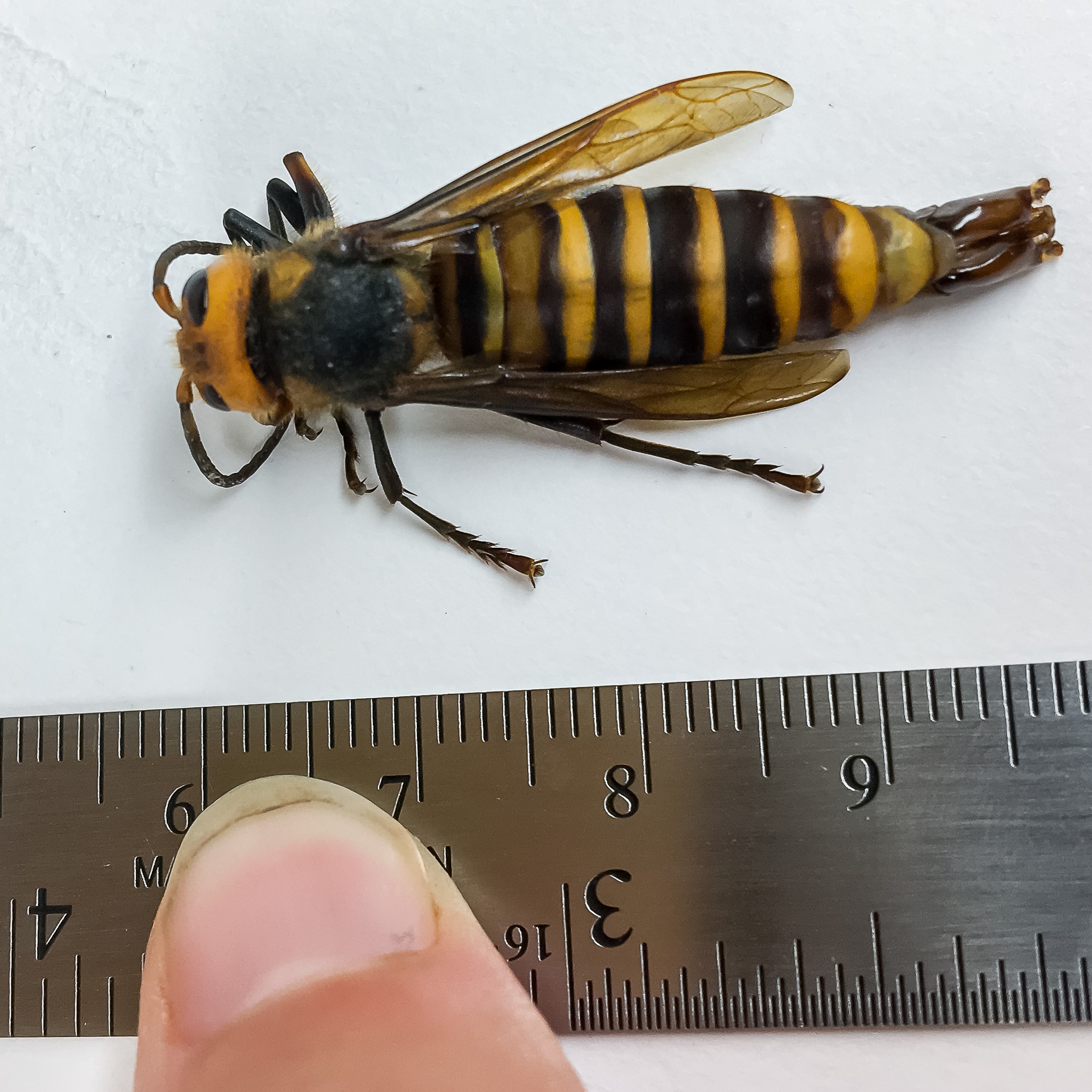 Officials say they do not know how many Asian giant hornets have actually arrived in North America in total. So far, all the murder hornet sightings in the United States have been in Whatcom County, Washington, according to the Bellingham Herald.
"Trapping a male Asian giant hornet in July initially came as a surprise," said Sven Spichiger, a WSDA managing entomologist. "But further examination of the research and consultation with international experts confirmed that a few males can indeed emerge early in the season."
Finding worker hornets later on, during the months of August and September, is more likely, as their colony develops over the course of the season, the release stated.
The Asian giant hornet is the world's largest hornet species, whose queens can grow up to 2 inches in length.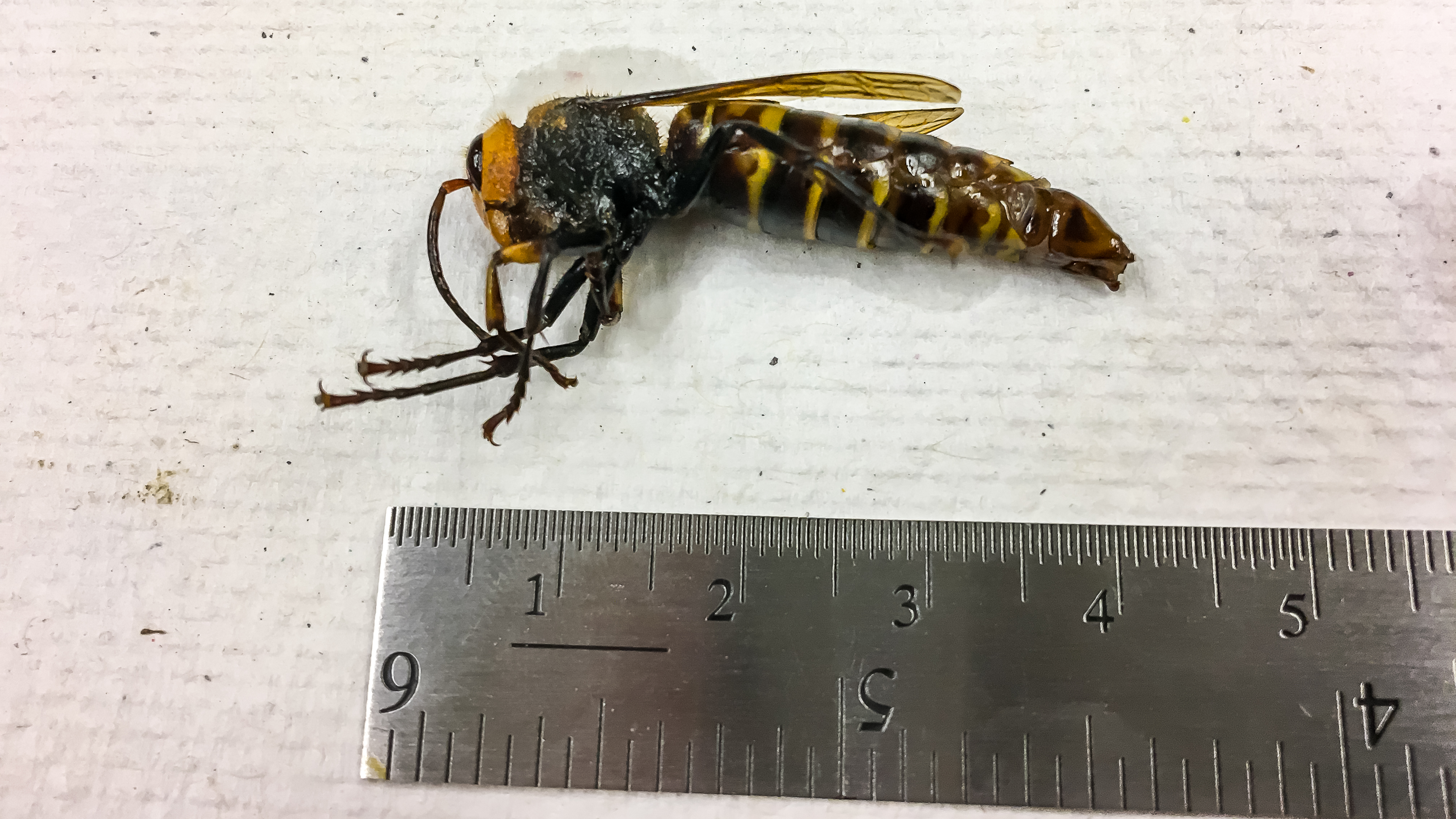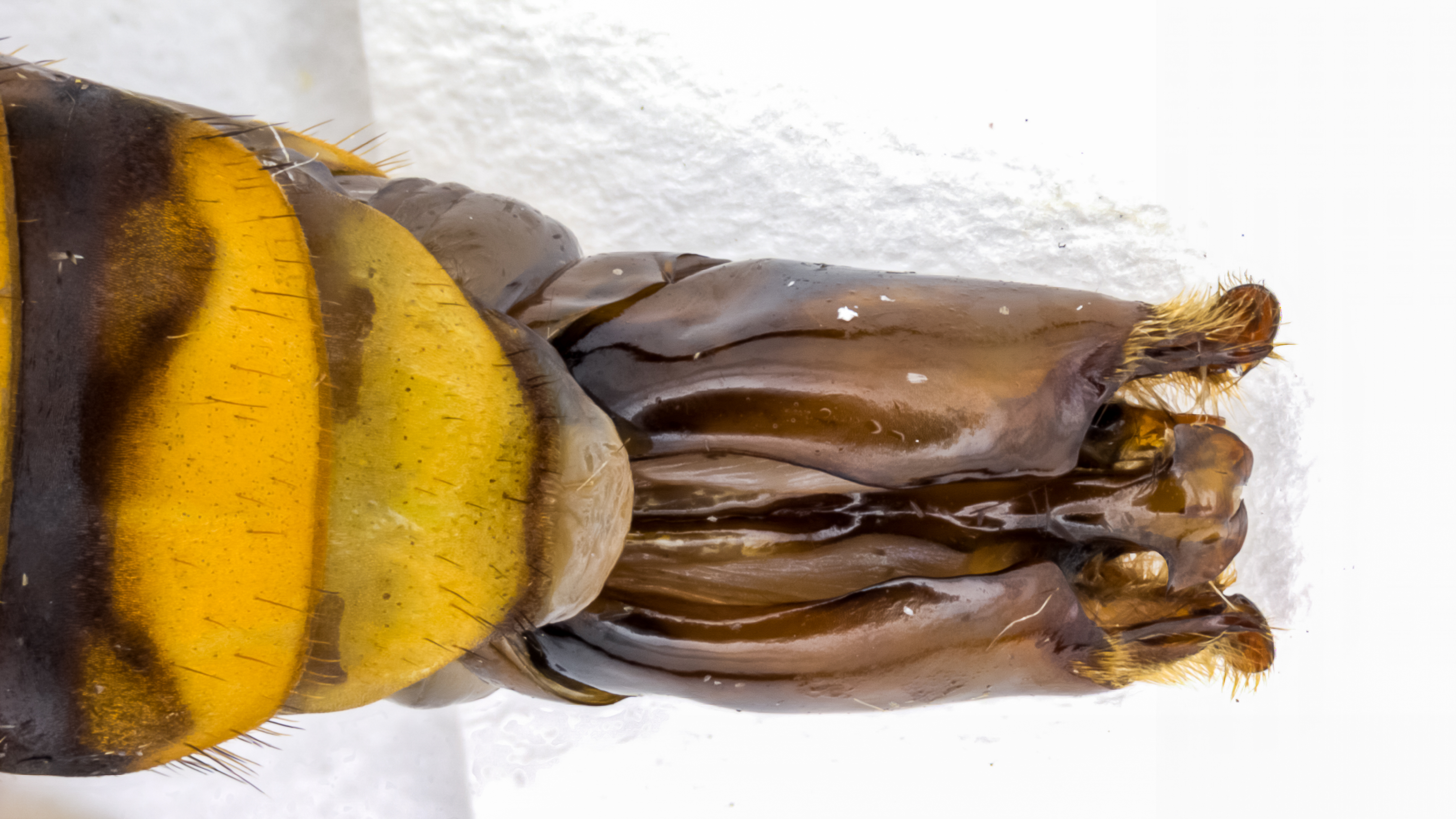 Although the hornets pose little risk to the average human, officials are greatly concerned about the threat they bring to local honeybee populations—murder hornets feed on honeybees, and just a few of the hornets can decimate entire beehives and destroy thousands of bees. Farmers in Washington state and across the country depend on honeybees to pollinate their crops.
But humans still need to be careful around the giant hornet, whose sting is capable of penetrating through a beekeeper's suit and has been described as hot metal piercing skin.
The hornet's nickname, "murder hornet," is not actually an official term but rather a popular one coined by a New York Times article published earlier this year.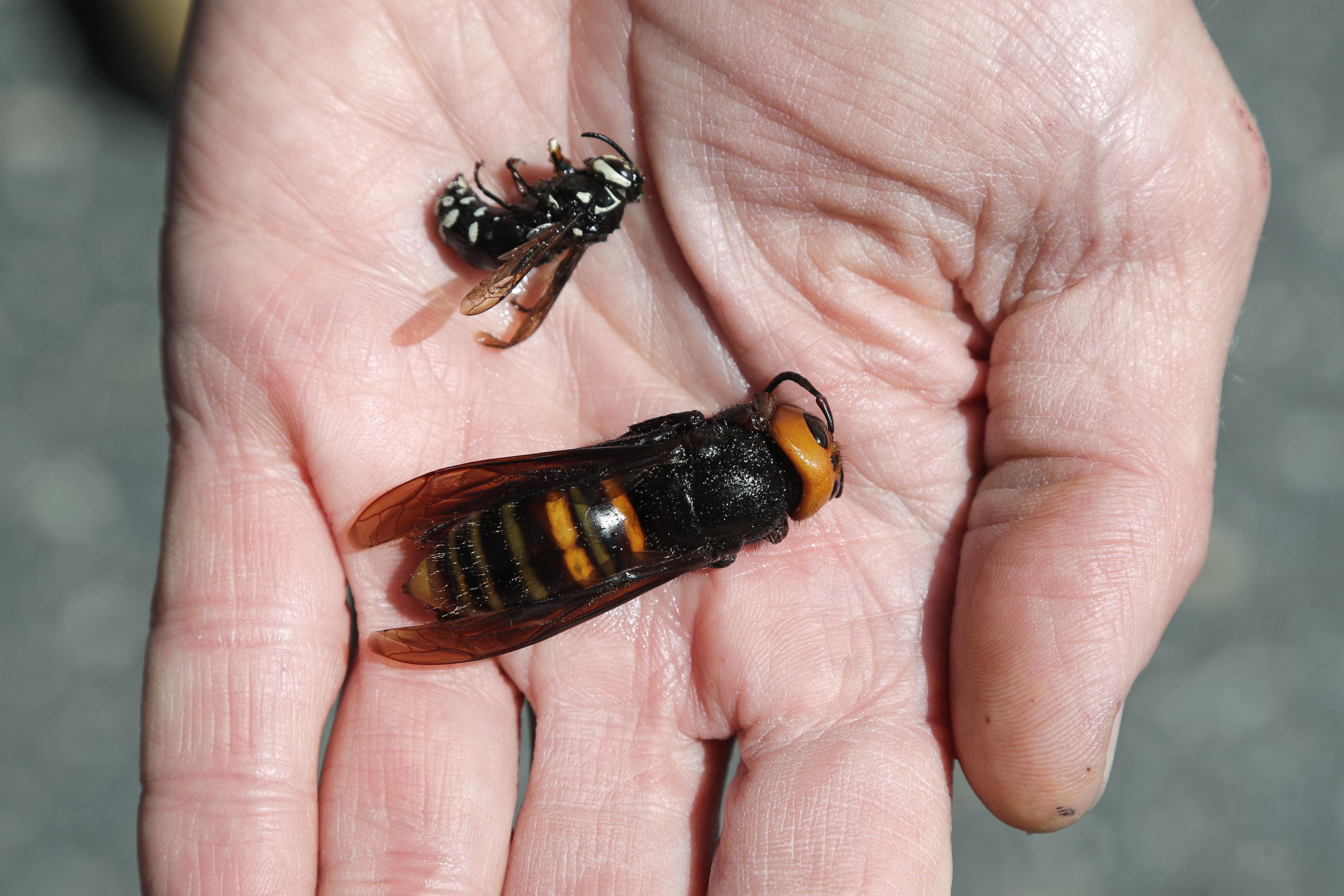 In Japan, between 30 and 50 people die from the Asian giant hornet each year, according to National Geographic, although most of these deaths are caused by allergic reactions rather than toxicity.
The hornet is not from North America but as the name suggests is native to parts of eastern Asia and southeast Asia, where they inhabit forests and low mountains.
We would love to hear your stories! You can share them with us at emg.inspired@epochtimes.nyc