PG-13 | 1h 44min | Drama | 19 October
Ed Oxenbould starred in the kid movie "Alexander and the Terrible, Horrible, No Good, Very Bad Day." So it makes sense that he's now co-starring in what should be titled "Paul Dano and the Terrible, Horrible, No Good, Very Bad First Movie."
OK, that's admittedly harsh. But who could resist the joke? This is actor Paul Dano's directorial debut, and after reviewing Bradley Cooper's and Jonah Hill's exceptional recent directorial debuts ("A Star Is Born," "Mid90s"), I can only say that Dano's "Wildlife" was rather a letdown.
'Wildlife' Not Wild Whatsoever
"Wildlife" is a marital strife period piece, set in 1960, in Great Falls, Montana, chronicling a year in the life of young teen Joe Brinson (Oxenbould). So it could also be called "Joe and the Terrible, Horrible, No Good, Very Bad Family Life."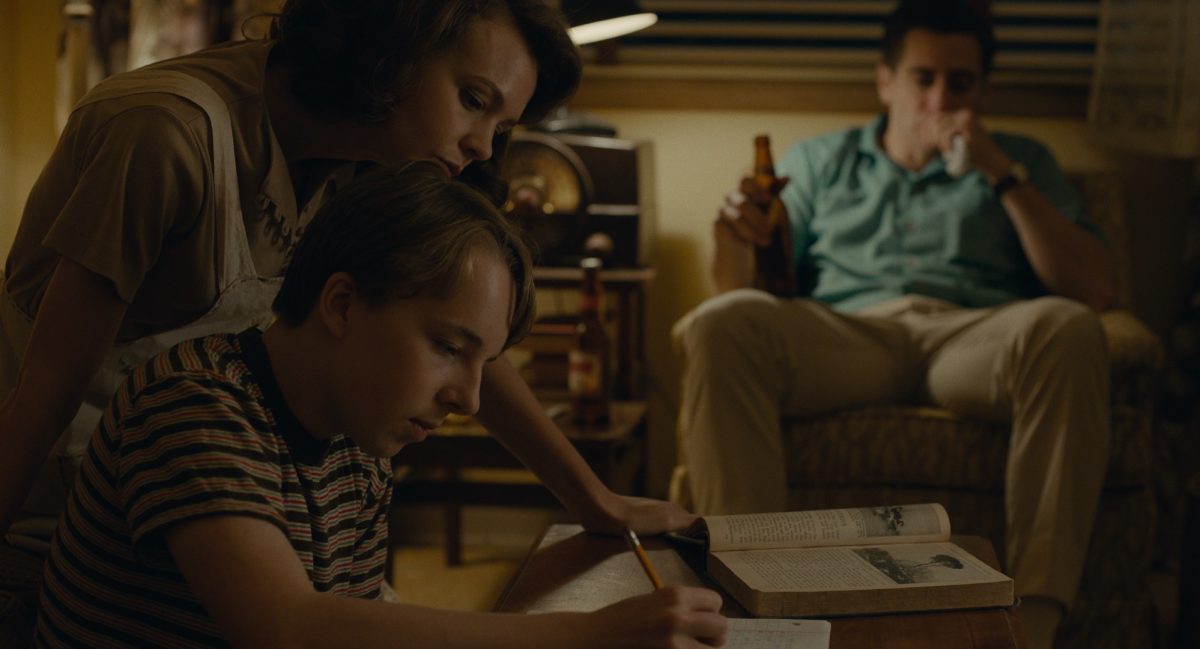 Joe's dad, Jerry (Jake Gyllenhaal), is a nice enough guy, with some of the subtle unhinged-ness that Gyllenhaal brings to many of his roles. Jerry's got few marketable skills but a brittle, overabundance of pride. He'll leave his family for months to go be a hotshot firefighter, but he won't go bag groceries at the local supermarket per his wife's suggestion, to make ends meet. Which option is truly manly?
And so what happens when you leave your pretty wife Jeanette (Carey Mulligan) lonely and isolated in a remote Montana town to cater to your idealized notions of manliness? She, a highly practical, whatever-it-takes kind of woman, gives swimming lessons at the local YMCA. Soon, an elderly, wealthy war veteran swimming pupil is stopping by the house to "pick up a book," much to son Joe's creeping mortification.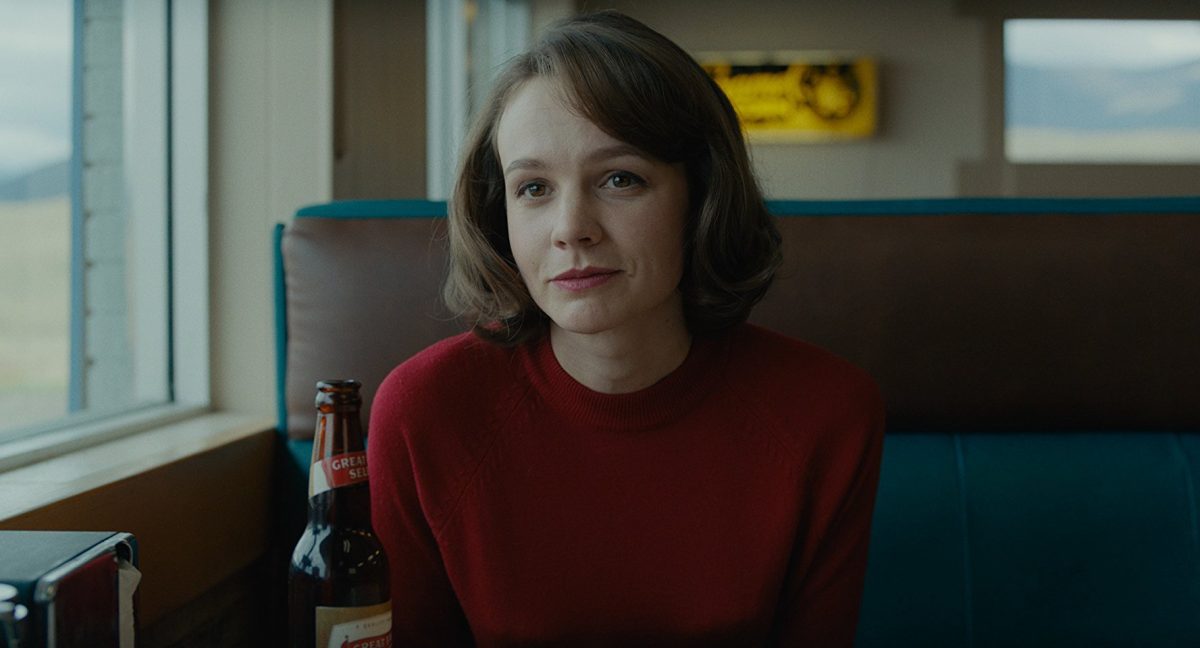 Because, I mean, what if moody, can't-keep-a-job Jerry burns up in a fire? A mom must take precautions. The problem here is that Jerry's not going to be gone all that long—a few weeks at most. Per his wife's actions, it feels like he's been gone for three years.
So the ensuing affair with the older, rich man, from the perspective of Jerry's short absence, amounts to hysterical, flailing neediness on Jeanette's part, but that doesn't sync with the highly grounded, got-her-head-on-straight attitude she projects the majority of the time.
Possibly, the problem is that this is the straw that broke that camel's back. Joe keeps asking his parents, "Are we moving again?" So maybe his mom's just done with dad's endless uprooting, moving, excuses, and posturing. That would make sense, but the film's not set up that way. A little confusing.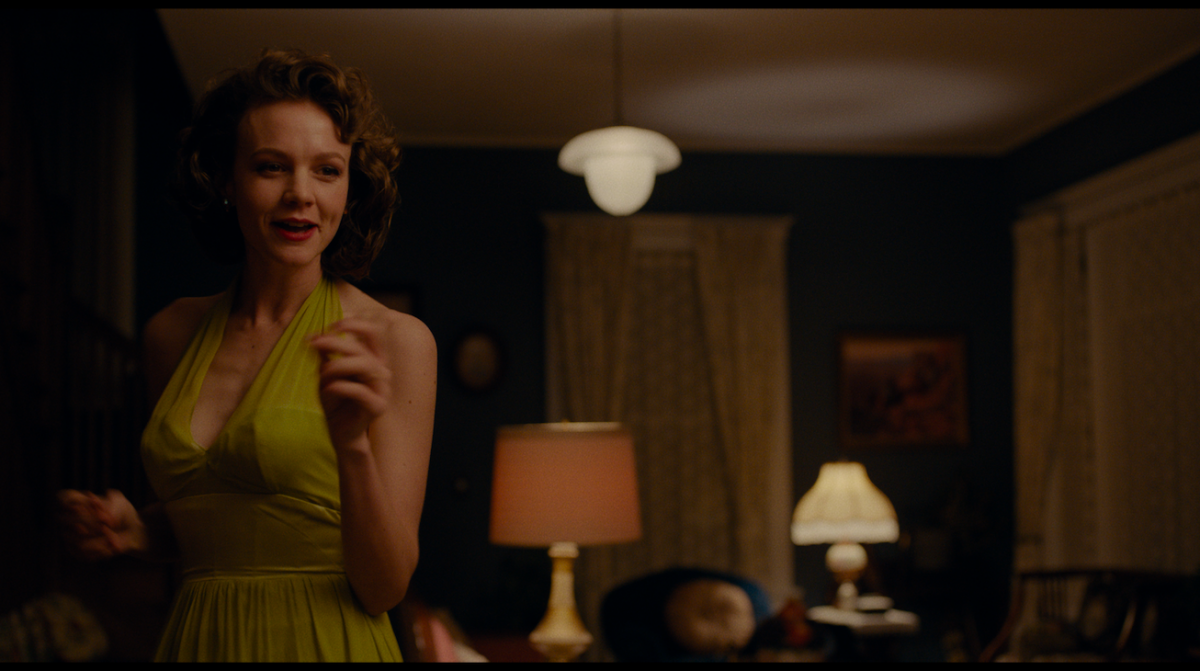 Boys and Worthless Men
Young Joe's primary role is that of meek, mild mediator. Oxenbould does a great job. It's one of the better portrayals of boyhood: the inability to guard his boundaries because his inner warrior hasn't come online yet.
What doesn't work is Joe's after-school job as a portrait photographer's assistant. It adds nothing to the story. It almost feels like an artifice to set up the last frame of the film, where he sets up the camera for a family portrait shot, and then takes a seat between his parents—roll credits.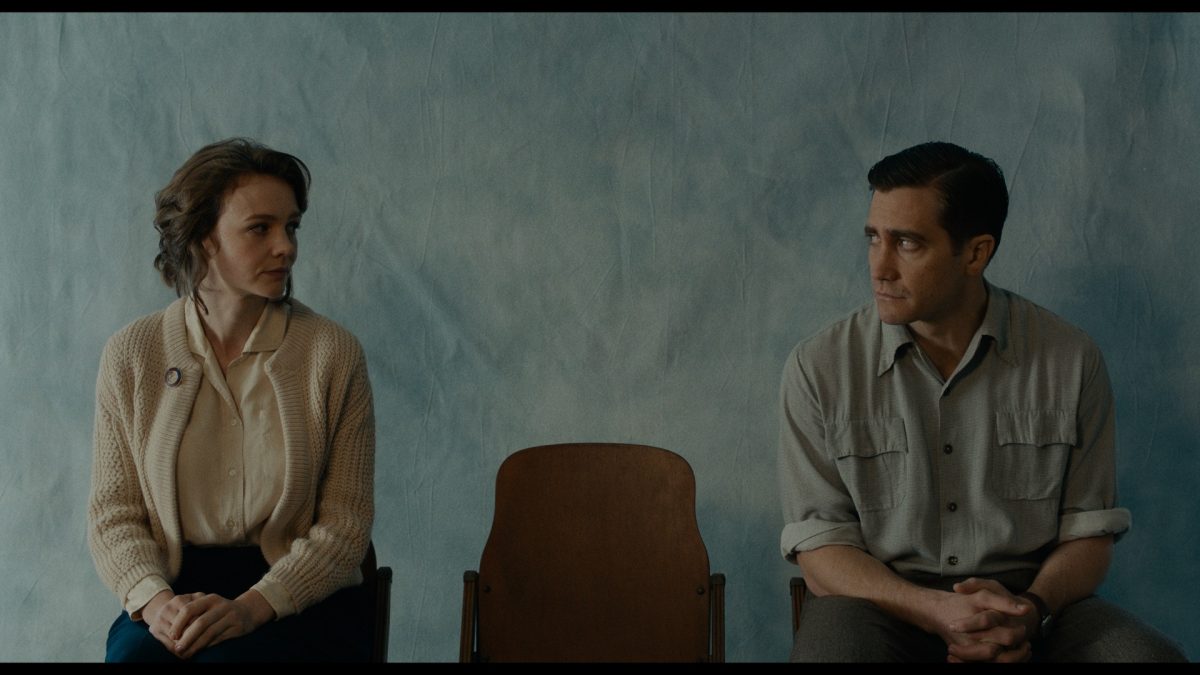 I wished this shot had been accompanied by Stealers Wheel's lyrics, "Clowns to the left of me, jokers to the right, here I am, stuck in the middle with you." But that would have been the comedy version. Director Dano will probably never do comedy.
The other storyline that goes nowhere is Joe's budding friendship with a female classmate who helps him cheat on exams. Maybe the fact that nothing of significance happens between them is Joe's starting to reflect his father's incompetency in committing to things. But it doesn't feel revelatory—more like useless storyline padding.
'Wildlife,' a Complete Misnomer
All in all, it's a bland presentation. If it were a color, it would be beige. Maybe tan. Actually, it literally is; the exterior shots of autumnal Montana are endless vistas of tan. The whole movie is lit tan-ly. Tan buildings. Note the abundance of tan in these photos. The drama is tan. When Jerry hears he's been cheated on, the best response he's got is a verklemmt "Boy! Boy! Boy!" That'll win your wife back for sure.
He does go set the old guy's porch on fire, but then he gets punched in the face by the old man. Who eventually takes pity on Jerry and doesn't press charges. It's the height of impotence. Meanwhile, the son looks impotently on, like a deer caught in the headlights. 

I like to use the phrase "worthless wretches" for the condition modern men find themselves in. This is a study in tan, impotent, worthless-wretch-ism, and as such, it's effective. It just commits the cardinal showbiz sin of being boring, and furthermore offers no insight as to how men can liberate themselves from non-manliness.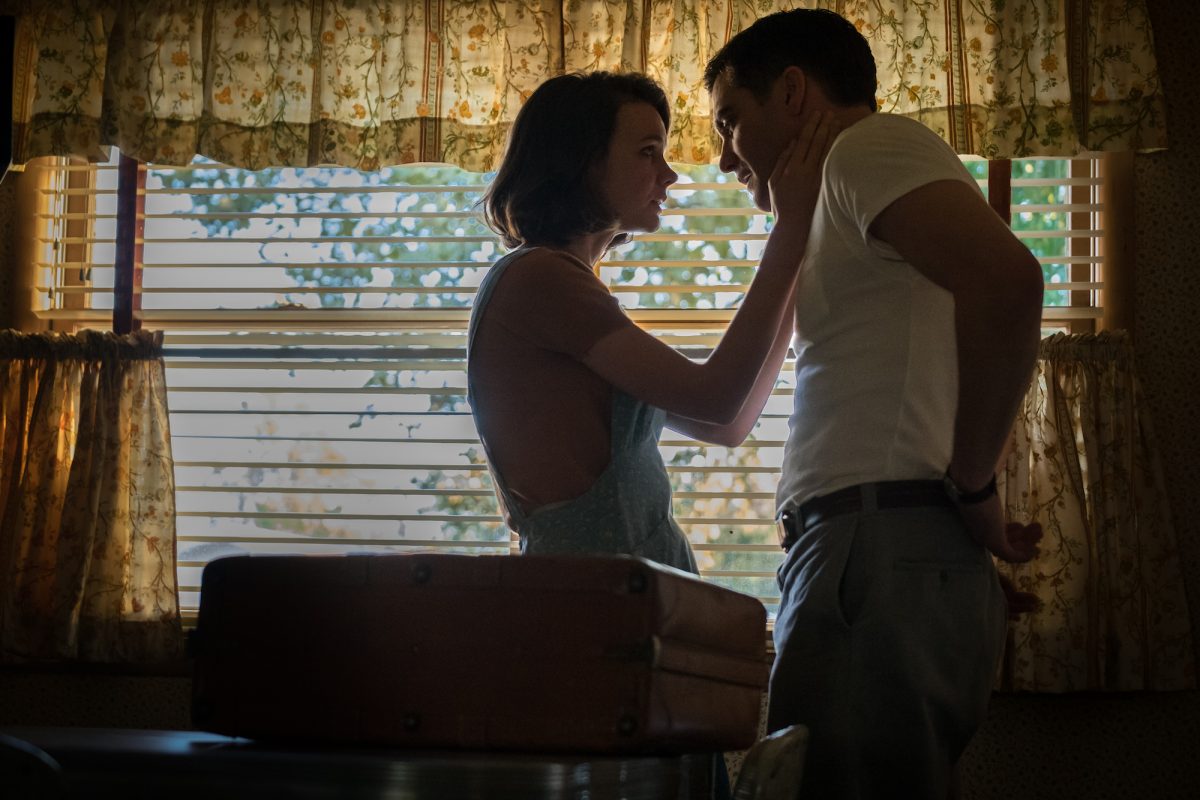 Director Dano's filmography of roles as an actor lands solidly in the worthless-wretch category, which is just show business: You play what you most effectively portray. As an actor, you're a product. For example, my agent once told me, "You may have one of the finest educations in America, but you're always going to play blue collar." There used to be a misunderstanding about showbiz. People used to say of it, "Eww, you have to sell yourself," like the business part of it was a form of prostitution. Thankfully, people now understand branding and marketing, and so due to my look, I sold the acting product of firemen, cops, construction workers, and military.

So anyway, in terms of directing, while Dano clearly has a lot of technical know-how, it's disappointing he's helmed a film that embraces the milieu of his acting roles. It would have been exciting to see him crash out of the director starting gate with something alarmingly passionate, something arresting and vibrant. Here's to hoping the sophomore effort will not be a sequel snooze-fest.
'Wildlife'
Director: Paul Dano
Starring: Jake Gyllenhaal, Carey Mulligan, Ed Oxenbould, Bill Camp, Zoe Margaret Colletti
Rated: PG-13
Running time: 1 hour, 44 minutes
Release Date: Oct. 19
Rated 2.5 stars out of 5