Not Rated | | Documentary | 20 February 2020 (USA)
"Not in my house!"
American basketball fans love this phrase. It's attributed to 7-foot-2-inch NBA Hall of Famer Dikembe Mutombo of the Denver Nuggets, the second most shot-blockingest player in NBA history.
Mutombo would swat an attempted shot away, wave his finger in the opposing player's face, and say, "Not in my house!" Actually, the phrase has spread to all American team sports by now, and beyond. Any stuffed attempt at a goal now carries the fun, mock-scolding message of "Nuh-uh, you don't come in here, in our house, and try that. Reeeee-jec-tion!!"
"The House That Rob Built" is, therefore, a most fitting title for a film about the women's basketball coach who built the house—make that powerhouse—of women's basketball from the ground up.
Coach Rob Selvig and his Lady Griz team were so good that nobody could come in their Missoula, Montana, house and score. And the Lady Griz would go on the road to other teams' houses; few opposing teams could tell them "Not in our house." Yea, forsooth. So it was.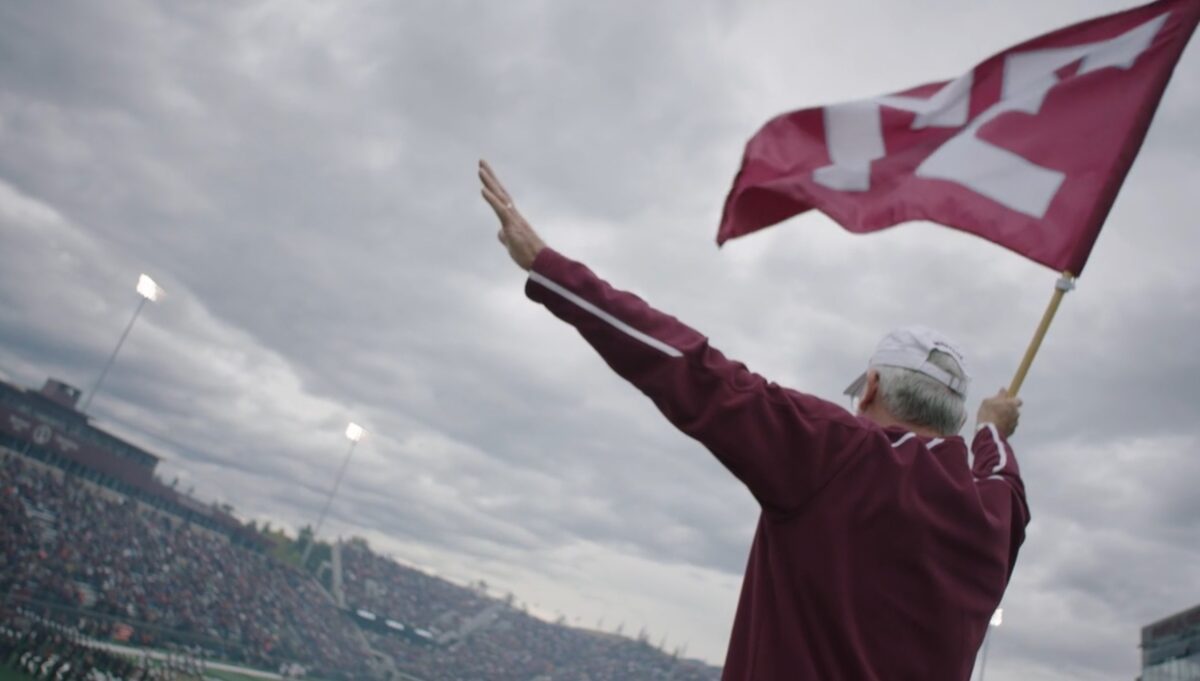 Influencer
A star player himself, who had NBA potential but ultimately weak knees, Rob Selvig took one of his coaches' withering admonishments, "You play like a girl," to heart and spent his life turning a girls' team into the winningest team in history. Thus, the put-down came full circle and ended up a compliment.
Talk about your influencers. Sports coaches are lauded often in film, but they truly are the builders of character, courage, strength, forbearance, positivity, faith (often enhanced through team prayer), and morality in general, in our school systems. "The House That Rob Built" is a must-see not only for sports fans but also for all to be amazed at the gift this man gave to women, America, and the world.
We all know how passionate the best coaches are about their work—staying up late tape-watching for hours on end, making minute adjustments, and so on. But the clips of Selvig coaching courtside for the big games are the most captivating and also hilarious.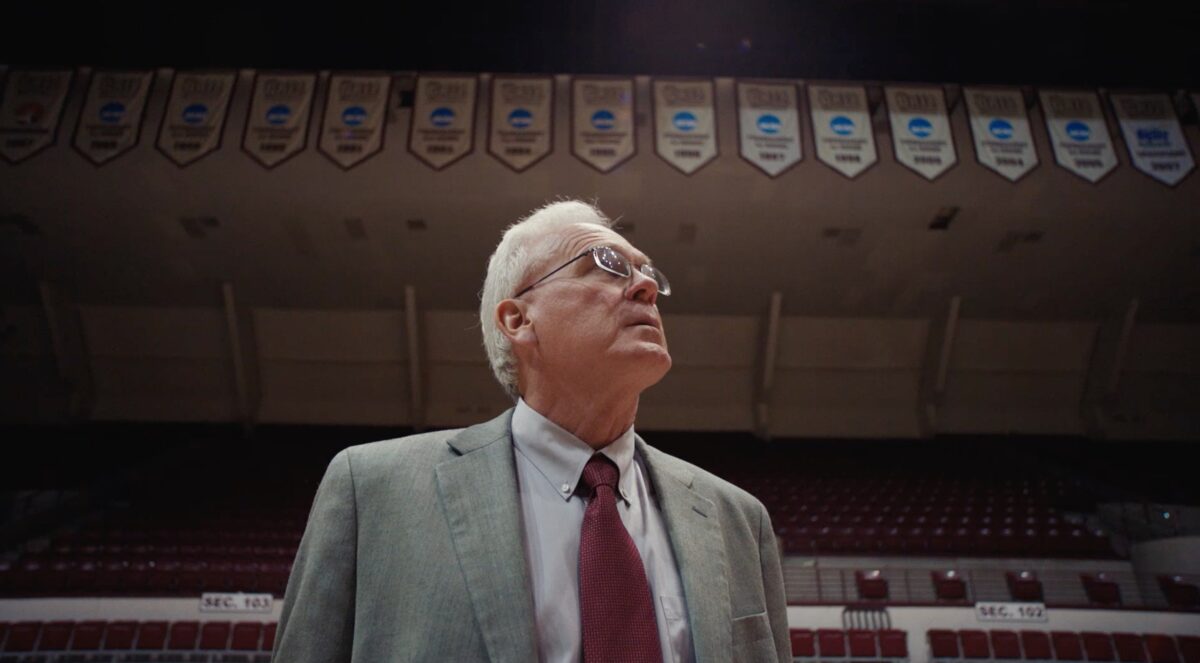 Selvig's a manly man (look-wise maybe a mixture of Nick Nolte and Tom Brokaw) with stately, gravitas-exuding masculinity. And so it's lots of fun to see him in self-admitted "psycho-coach" mode, ranting, gesticulating, hollering in huddles, stomping the court like Rumpelstiltskin, crawling on the court, snarling at referees.
One fan said that coach Selvig was more fun to watch than the actual game, and recalls seeing him, in a full-tilt rage, sit down, totally miss the chair, end up on the floor, and bounce back up a second later to scream at the referees—completely oblivious of the fact that he'd missed the chair in full view of a packed house.
Ladies First
Women's basketball had been seriously underfunded and sidelined by the men's game. Then along came Title IX, a federal civil rights law, part of the Education Amendments of 1972, meant to stop discrimination based on sex (in education programs or activities) that receive federal financial assistance. Equal scholarships and facilities on par with the men's became available, and under Selvig's nurturing, the Lady Griz program skyrocketed. 

Selvig's fundamental hammering, no-nonsense, hardworking, all-American style took the women's team from a bunch of gangly little girls from Podunk, USA, playing to empty bleachers, to become the top powerhouse Western women's college basketball program.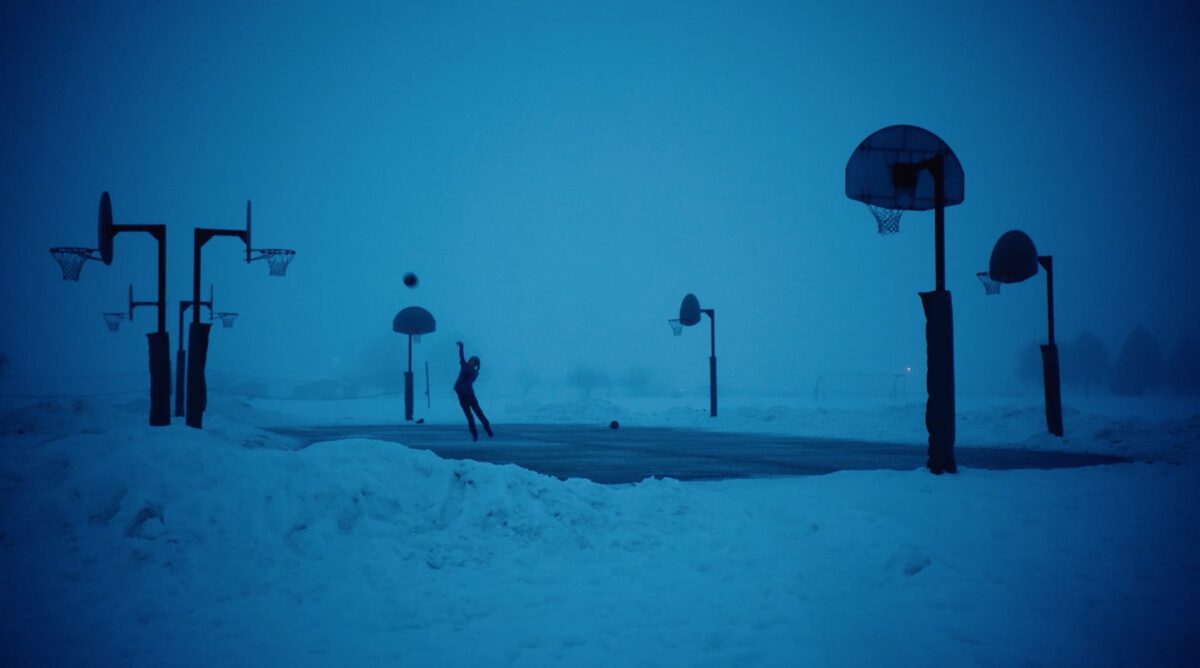 He had a galvanizing, never-before-heard-of philosophy: He coached the girls just as hard as he would have coached the men. Imagine that. As all his players concur, this allowed them to realize their full potential, not only as basketball players but also as empowered women.
Furthermore, Selvig elevated Montana state pride by recruiting almost exclusively from small towns, ranches, and Native American reservations, resulting in players like trailblazer Malia Kipp, who was inducted into the Montana Native Athletics Hall of Fame as the only woman. Coach Selvig was also inducted as the only white man.
Selvig was also the first male coach to flank and empower himself exclusively with female assistant coaches, whom he regularly recruited from the ever-growing stable of his former players.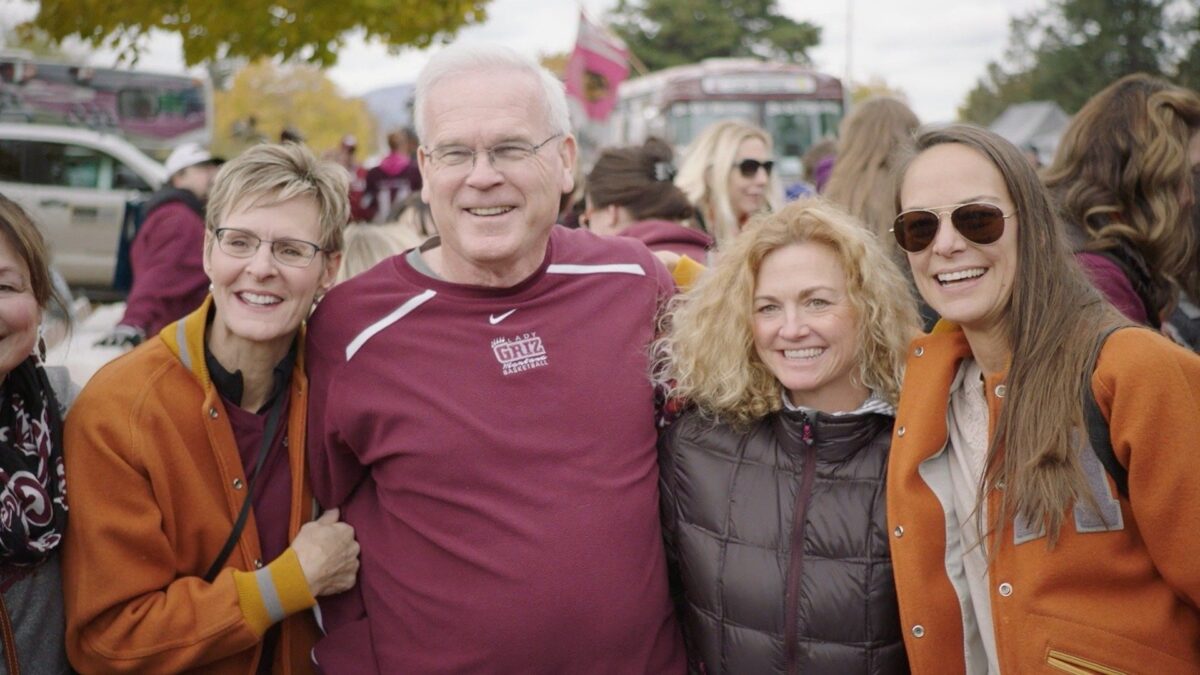 Coach Selvig was head coach of the Lady Griz (the men's teams are the Grizzlies) women's basketball team at the University of Montana for almost 40 years, from 1978 to 2016. During his tenure, he was named Conference Coach of the Year 21 times, scoring 865 wins, 21 NCAA Tournament appearances, and 24 conference championships. Selvig was ranked eighth most successful women's basketball coach in history.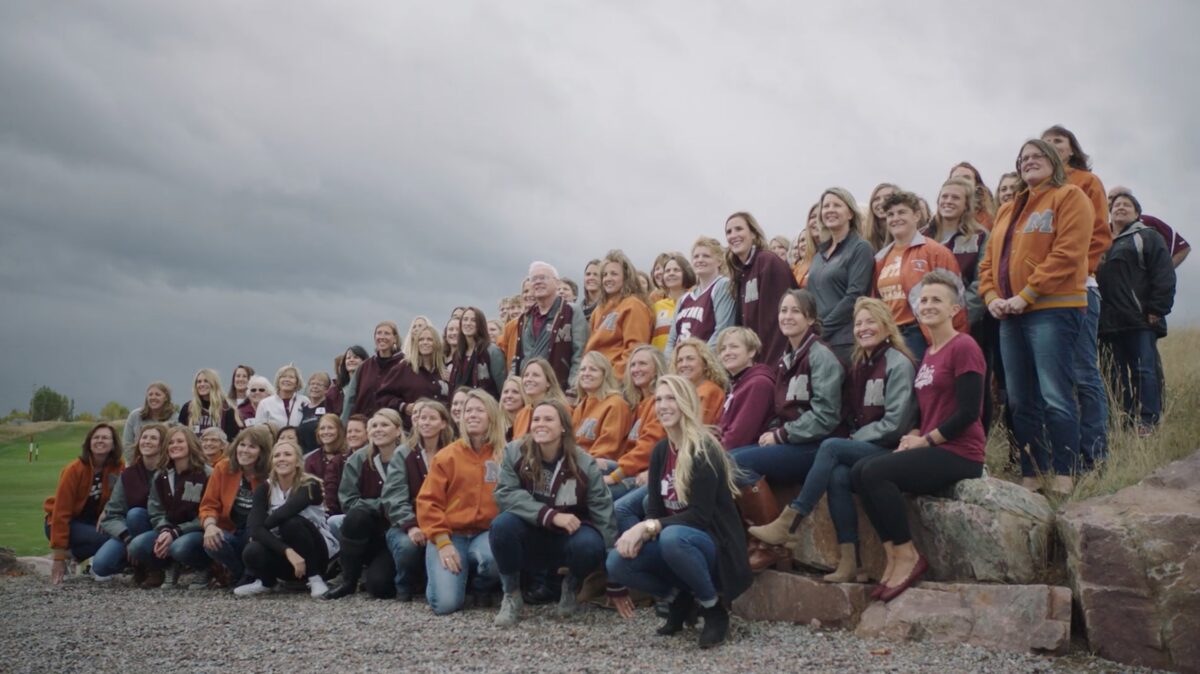 Coach Selvig made the team attend a fellow player's father's funeral—he created a basketball sisterhood. It's easy to understand why all the former players choke up when speaking about their beloved coach.
"The House That Rob Built" was co-directed by Jonathan Cipiti (who also directed "Pray: The Story of Patrick Peyton) and Megan Harrington. Harrington herself is a former Lady Griz, turned filmmaker.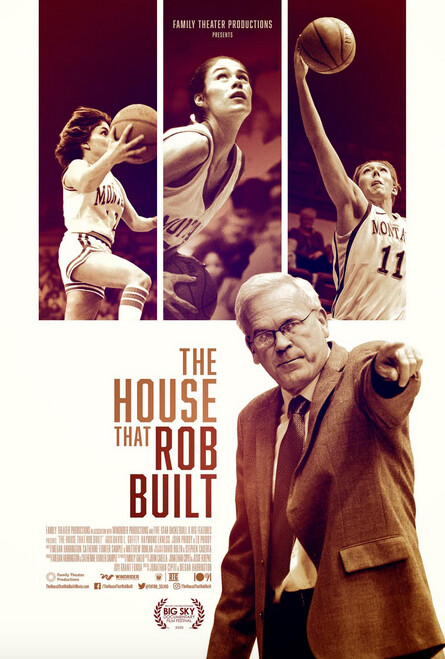 'The House That Rob Built'
Directors: Jonathan Cipiti, Megan Harrington
Starring: Documentary
Rating: Not Rated
Running Time: 59 minutes
Release Date: Feb. 20, 2020
Available on Amazon Prime Video
Rating: 4 out of 5 stars

Mark Jackson is the senior film critic for The Epoch Times. Mark has 20 years experience as a professional New York actor, a classical theater training, a BA in philosophy, and recently narrated the Epoch Times audiobook, "How the Specter of Communism is Ruling Our World": https://www.thespecterofcommunism.com/en/audiobook/
Rotten Tomatoes author page: https://www.rottentomatoes.com/critic/mark-jackson/movies