Former Navy SEAL-turned-Green Beret Sergeant James Harper (Chris Pine) finds himself honorably discharged, sans pension and healthcare, when he tests positive for HGH (Human Growth Hormone).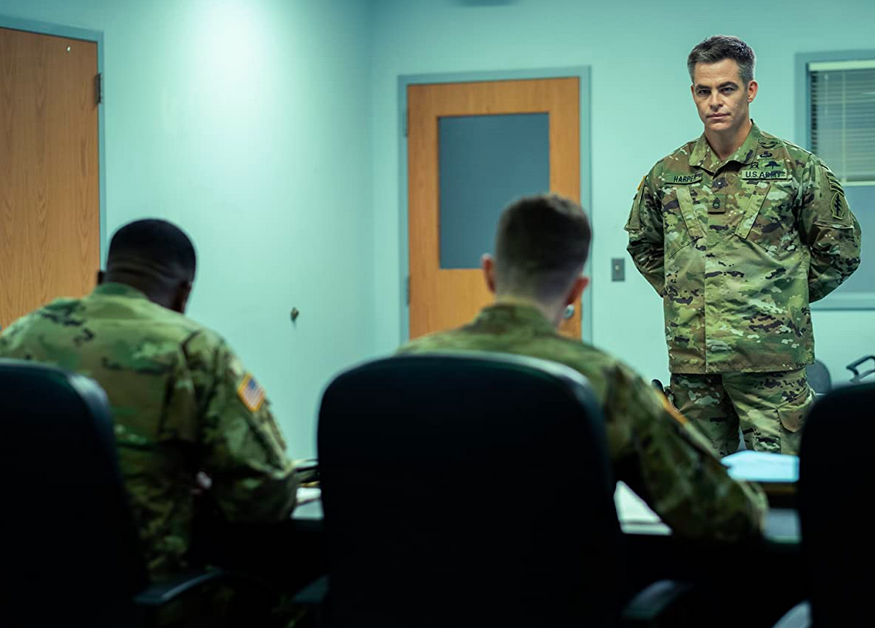 His zealous, new commanding officer doesn't care that Harper, like so many advanced-stage careerist warriors, uses drugs solely to be able to continue to compete in the Army Special Forces, despite major injuries sustained downrange.
To Contract or Not to Contract
Harper's got bills stacking up at home, a wife (Gillian Jacobs) and young son Jack (Sander Thomas) to nurture. So when his ex-SEAL teammate and best buddy Mike (Ben Foster) (who'd likewise lost his pension regardless of having a special needs child) mentions that he's now doing independent contracting for a private military force, Harper jumps at Mike's offer to introduce him to the outfit's head-shed, run by a guy named Rusty (Kiefer Sutherland).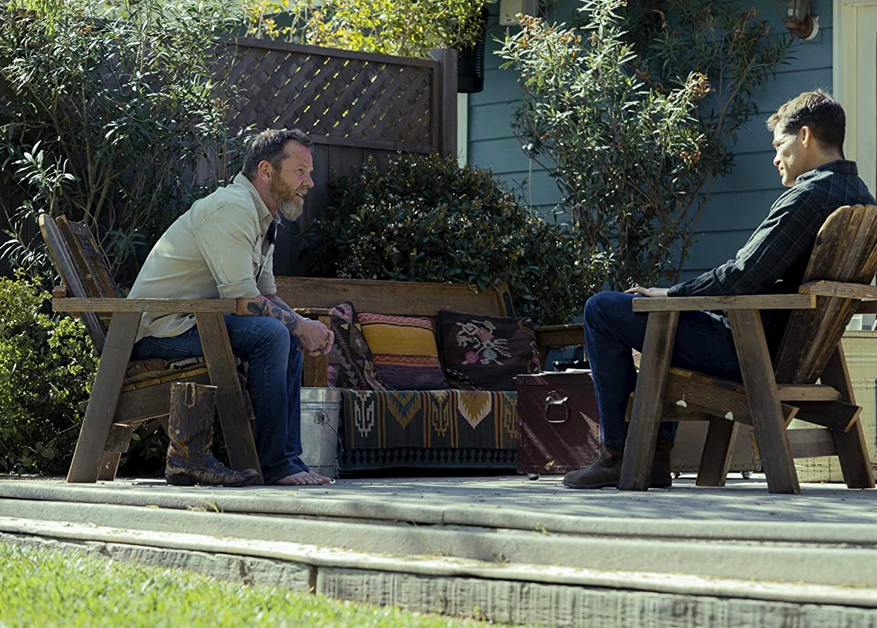 Rusty's particular organization doesn't pay top dollar compared to other off-the-grid outfits. However, according to Rusty himself, they're quality, run a tight ship, answer only to the POTUS, and won't send their people on nasty, soul-rotting type missions. Mike finds that Rusty checks out as being trustworthy. Mike, being Rusty's go-to top dog, vouches for ex-teammate Harper, and soon Harper's happily back at work. His wife, knowing a bit about military independent contracting and is initially not happy, but large sums of money tend to talk louder than misgivings—Rusty gives Harper $50,000 in advance to help with the family's debt situation.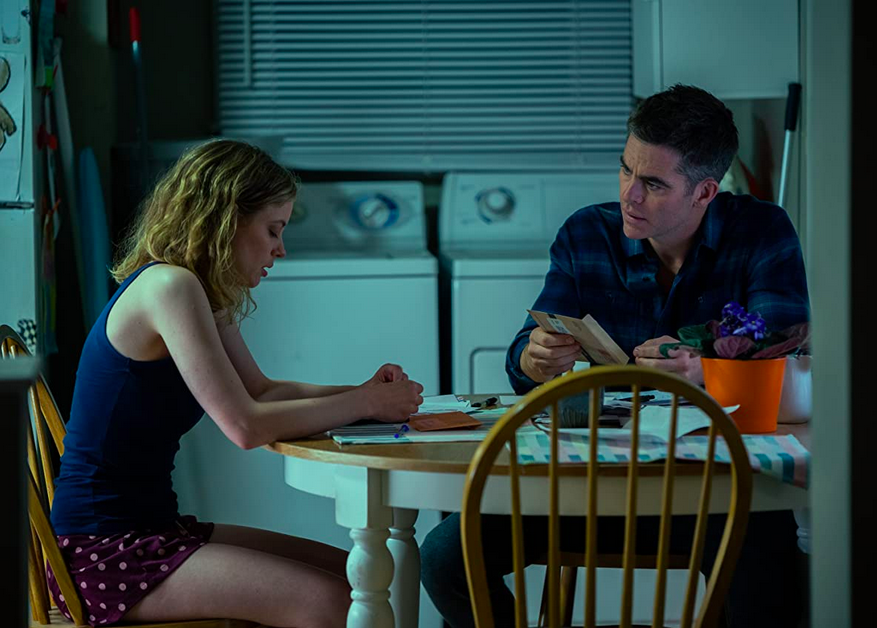 Oops
Harper's first mission with Mike and Rusty's team is to infiltrate a Berlin-based bio-weapons lab where a middle eastern scientist called Salim (Fares Fares, looking uncannily like a young Judd Hirsch) is supposedly developing a deadly pathogenic virus. Their mission is to terminate said scientist, collect his data, and return stateside.
The first part goes well but as they attempt to flee Germany, the plan goes sideways. As the 3-man team (James, Mike, and German agent Katia (Nina Hoss) return to their ex-fil van, die Polizei show up and a game-changing shoot-out goes down. Jame and Mike, badly wounded, use their SEAL skill-set to jump in a river, swim up a submerged storm drain, and hide. Mike thinks he's going to die and asks Harper to look after his family and get the data to Rusty.
Harper provides a blood transfusion and saves Mike's life, but now his own knee is destroyed and requires him to rest up. Mike proceeds alone. Harper soon discovers not all is what it had originally appeared to be, concerning this mission.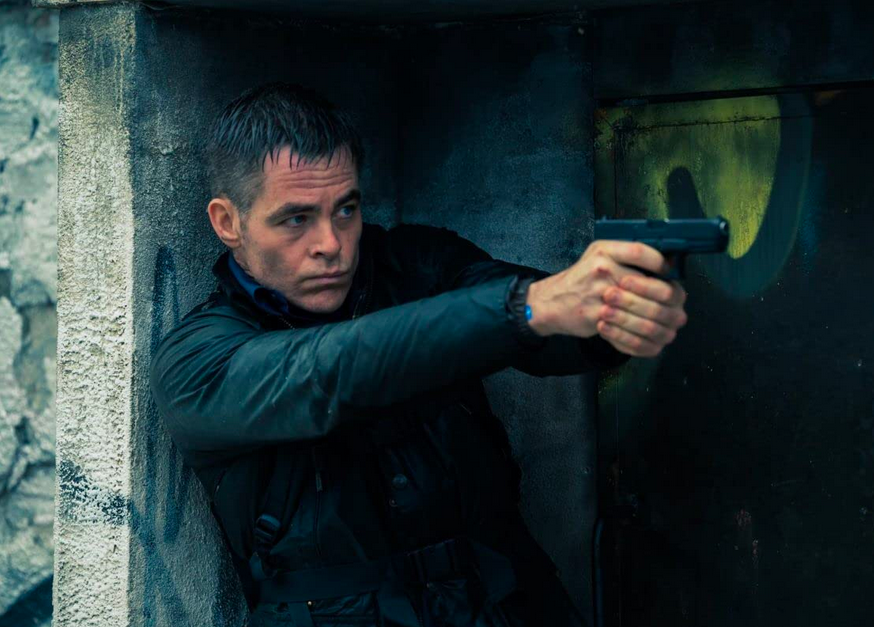 Third Time's Not Quite a Charm
This is actually the third teaming up of Chris Pine and Ben Foster, following two outings in 2016: "The Finest Hours" and "Hell or High Water." However, the brotherly chemistry of their previous work is lacking here, except for a particularly dramatic scene towards the end, but I suspect the success of that scene is due to Chris Pine's commitment and not any directorial coaching (Pine is a producer on this project after all).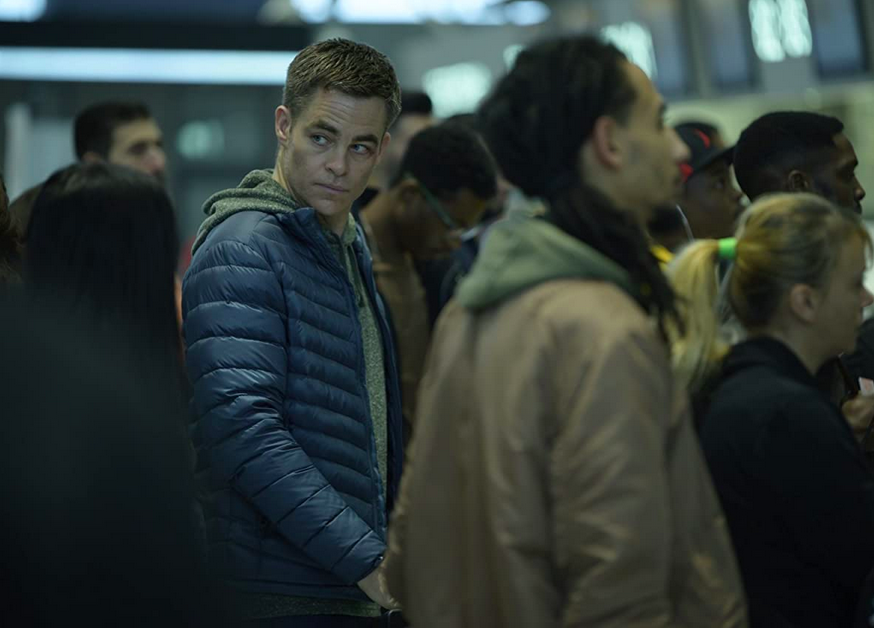 Pine is usually enjoyable in this capacity, but feels slightly underutilized. Foster, as usual, gives a nuanced performance. Kiefer Sutherland is typecast, but that's always a good thing. Generally speaking though, "The Contractor" squanders the talents of a top-notch cast (especially Nina Hoss and Eddie Marsan) in what eventually feels like a conventional action-thriller.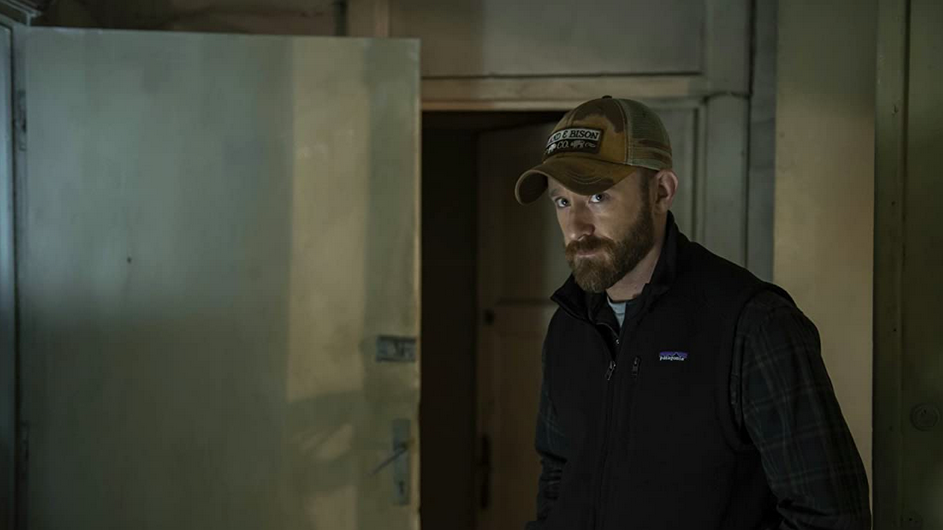 It's clear the filmmakers sympathize with military service people. They are treated with indifference, not to mention unfairly, by the government once their service has ended, but it's hard to put a finger on exactly why efforts of moral ambiguity and redemption in "The Contractor"  don't quite to hit the mark.
While it looks dead-on at the financial and psychological desperation that can lead ex-military personnel to get involved with mercenary work, it glosses over the moral rot that can fester due to a botched job and/or a misperception of a mercenary outfit's moral foundation.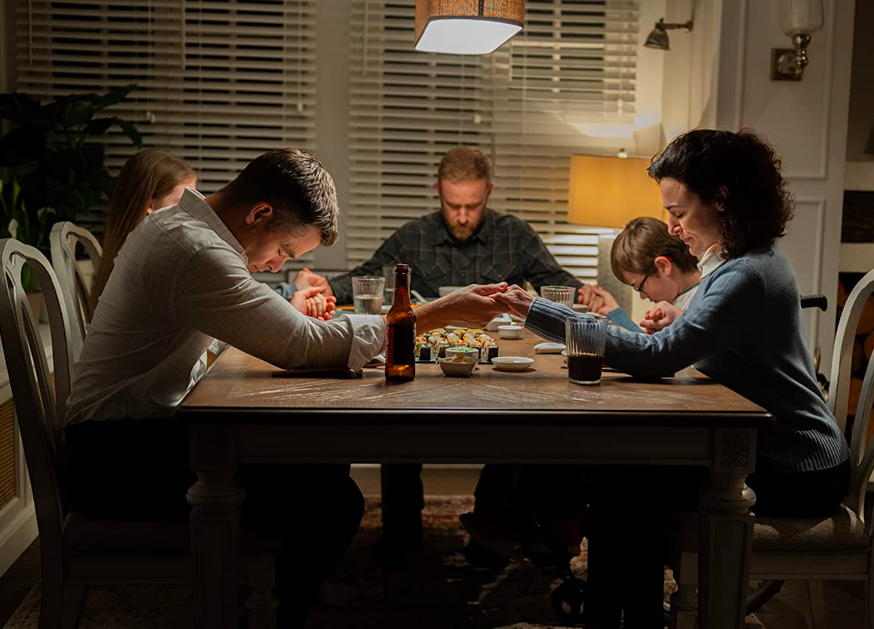 The action sequences are satisfactory, although, it must be said, Chris Pine's legs absolutely do not look like former Navy SEAL legs that have run 5,000 miles and swam 5,000 more, not to mention Army Special Forces ruck marching legs. Pine needed to do a steroids-enhanced superhero-type physical workup to be believable in this role. What's less forgivable than the skinny legs is the totally destroyed knee that Harper manages to run around on; rolling, jumping, climbing, stop-starting, and torquing.
But the main problem is that we never see exactly what make James Harper tick, or precisely what's driving him, as events unfold. Ultimately, he incurs immensely weighty karmic burdens, but we don't see the full weight of his choices and their repercussions—of his good deeds having turned out to be bad deeds—upon his soul. If soul-shattering mercenary work is the best option America's returning military operators have, as this film suggests, then America is definitely not taking care of it's own.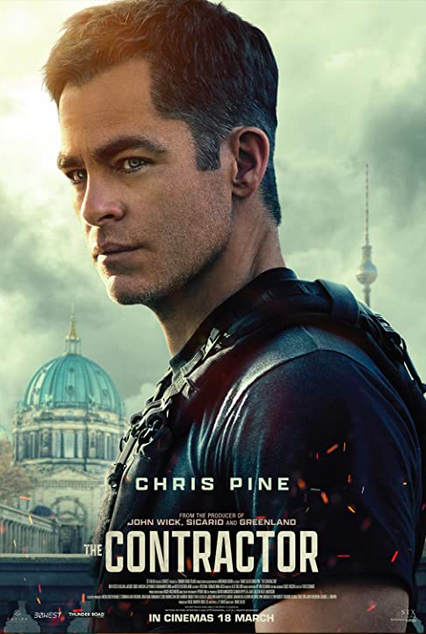 'The Contractor'
Directors: Tarik Saleh
Starring: Chris Pine, Ben Foster, Kiefer Sutherland, Fares Fares, Gillian Jacobs, Sander Thomas
Running Time: 1 hour, 43 minutes
MPAA Rating: R
Release Date: April 1, 2022
Rating: 3 out of 5 stars