PG | | Documentary | 16 August 2019 (USA)
"Aquarela" is a visual meditation. A filmic poem. An ode to the world's water; a documentary about water's various forms, personalities, and powers. Sans narration and with almost no dialogue.
Documentary filmmaker Viktor Kossakovsky trotted the globe to capture, at 96 frames-per-second (although played at 48 frames-per-second in movie theaters instead of the conventional 24), a surrealistic depiction of a range of the states of water (the most dramatic instances predominating) of all things ice, snow, rain, clouds, and bodies of water.
And all the participles and nouns of those aqua-forms: babbling, cascading, calving, clouding, flowing, foaming, flooding, fluming, fluting. Glaciers. Icebergs. Pouring, misting. Rills. Rivulets. Runoffs. Runnels. Trickling, spouting, spraying, squirting, streaming. Waves. Waterfalls.
"I wanted to film every possible emotion that can be experienced while interacting with water," Kossakovsky says in the press notes. Ultimately, it's a proper placing in perspective of human tiny-ness compared to water's giant presence.
What Am I Looking At?
"Aquarela" opens with what appears to be men involved in some kind of tribal prayer ritual. Out on Siberia's massive Lake Baikal, a small group of men (in separate instances) kneel on the ice and bow down.
But maybe they're just local ice fishermen trying to see fish? It turns out, they are indeed peering through the ice, but not for fish. People drive cars across the lake, and sometimes the cars fall through. And these men winch them back out again.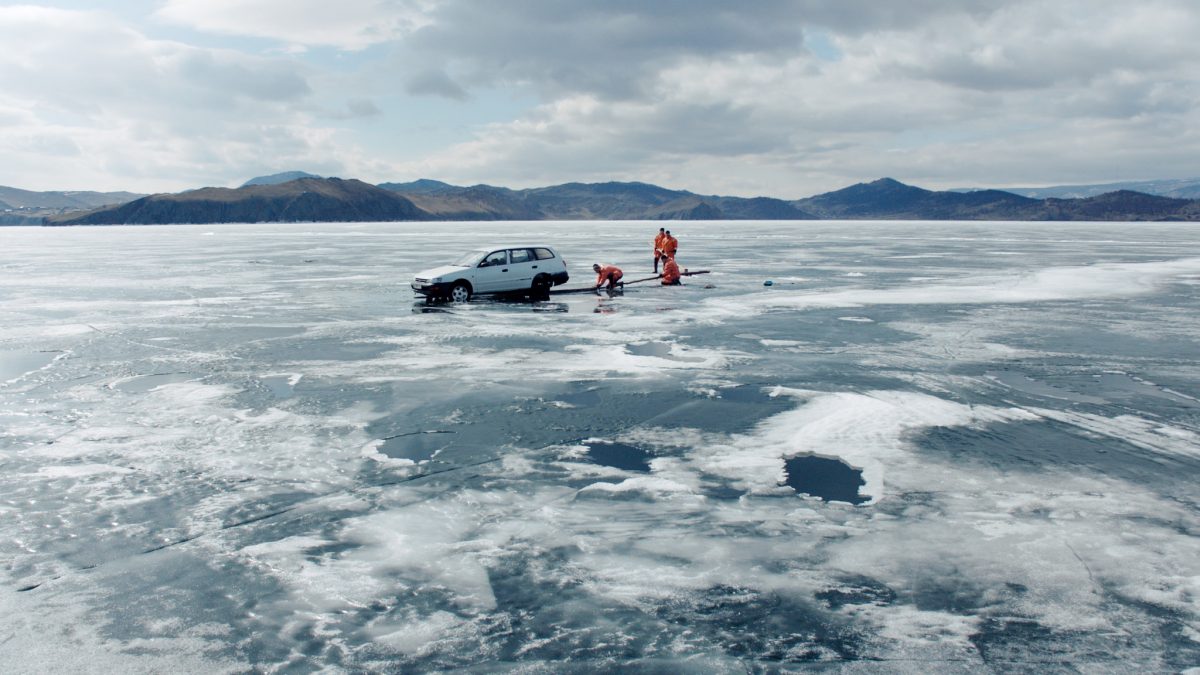 We see a couple of instances of this, one of which involves two men escaping the submerged car, and one man (not, thankfully, depicted) drowning underneath the ice. But while indeed a tragic occurrence, the instances come across as more of a bad running gag—cars driving about, willy-nilly, on thin ice, and suddenly falling through. It almost needs a cartoon balloon exclaiming Homer Simpson's "Doh!"
But the message is that this lake has thawed much, much earlier than it normally would. Global warming! Don't you see these cars falling through?! But, frankly, it functions as more of a testament to humans getting too attached to routine and not taking precautions.
Segue
Then comes a Greenland segment involving icebergs. Icebergs calving and cracking and plunging in slo-mo into the ocean, and throwing up gigundous waves. This is always an impressive sight. But 15 or so straight minutes of it, and my slightly ADHD-conditioned mind is prodding me to turn on (strictly verboten) my phone and see how much more movie there is to go. But again, the message: Icebergs are calving! Like, a lot! That can only mean one thing! Global warming!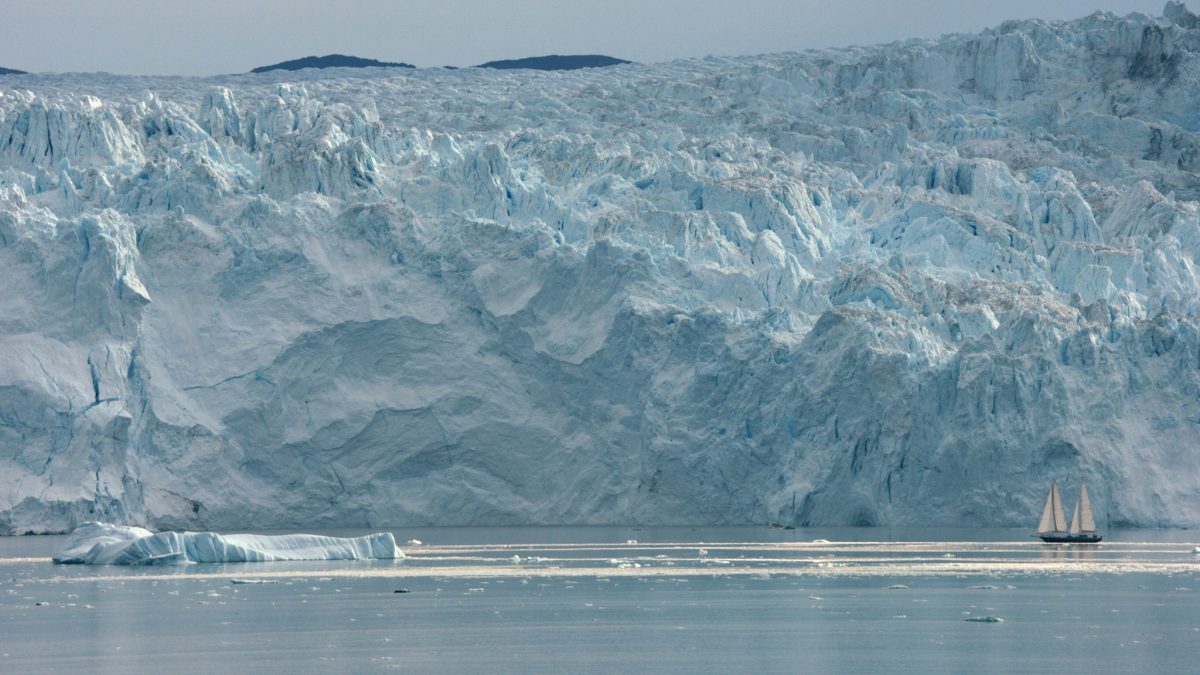 There's also underwater footage of icebergs, showing how the effects of submersion around the edges and shards produce a sculpted-marble look that's both alien and beautiful.
When thoroughly bored with icebergs, we catch a ride on a large sailboat navigating the Atlantic Ocean, from Portugal to Greenland. And while the giant, slo-mo, 30-foot waves are impressive, and two (male and female) skippers stoically winch sails and steer the boat, this particular stormy-freezing-ocean scenario is much more viscerally displayed in the recent sailing documentary "Maiden."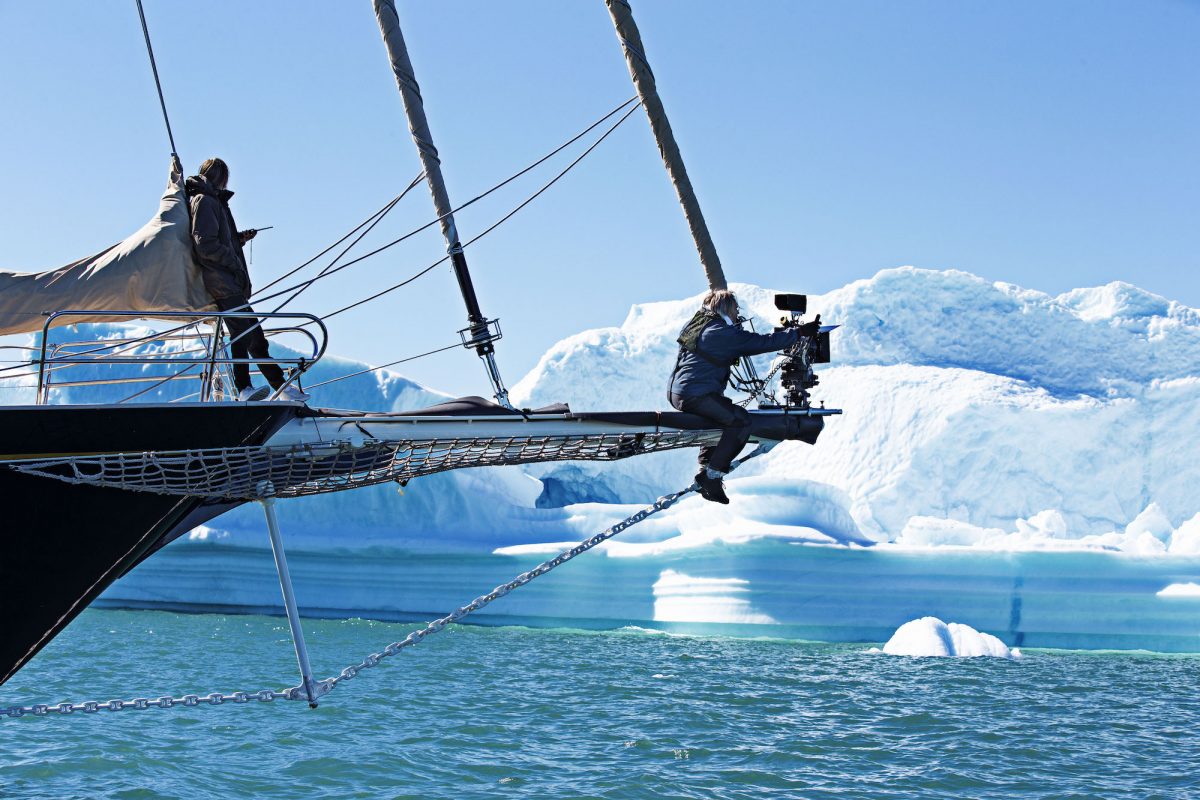 Building toward depictions of dangerous-water crescendo, 2017's overflowing of California's Oroville Dam and Hurricane Irma's pummeling of Miami are definitely powerful and unsettling.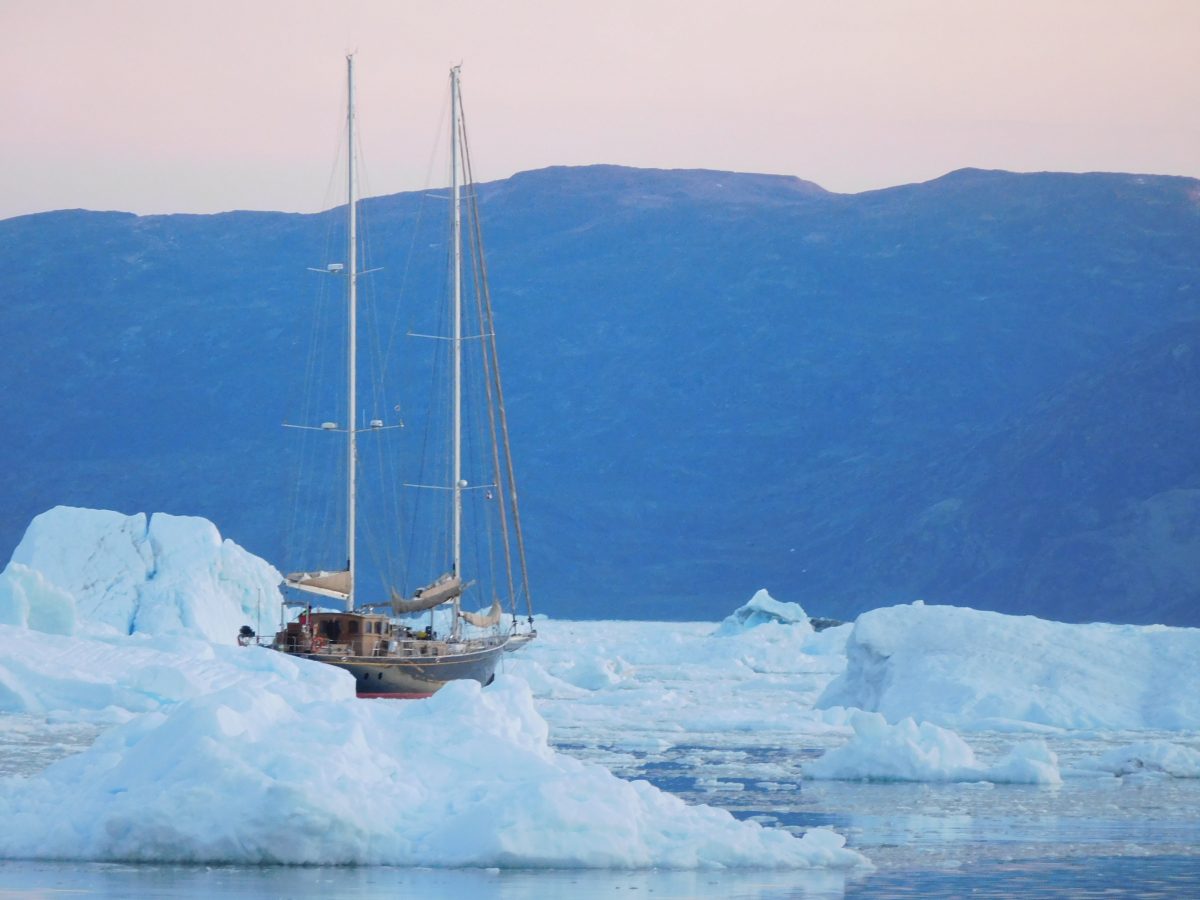 All of the above are accompanied by a sudden and shocking booming, groaning, cracking, crashing, gale-force wind noise, sirens/alarms soundtrack, as well as the heavy metal score by Finnish composer Eicca Toppinen of the band Apocalyptica.
In Summary
The film purports to say: Look at the terrifying power and the fury of water unleashed (ostensibly by global warming). Do we really want to go there?
It ends on a visually soothing note: Venezuela's 3,212-foot-high Angel Falls. If you catch the sun in the right direction on mist, you'll get a rainbow, and the "Aquarela" team manages to capture a couple, reminding us of the beauty of water in benign settings.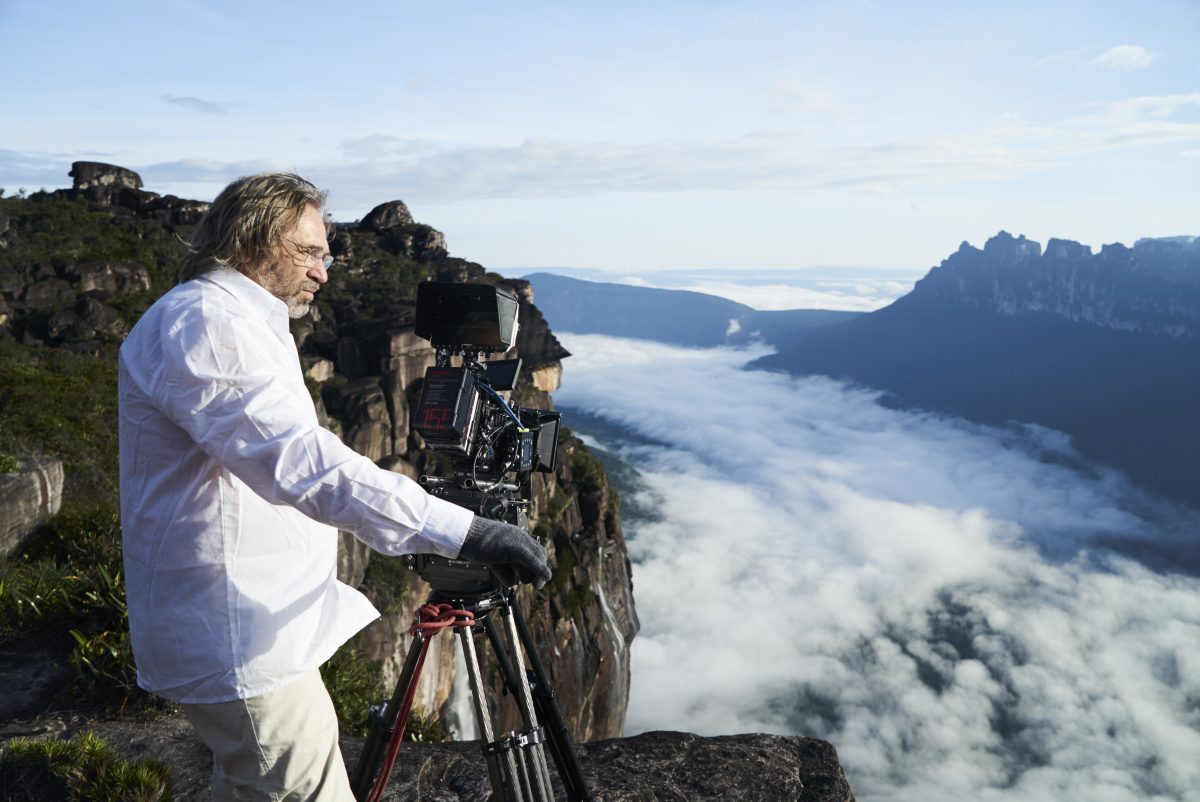 There's no question that the environment is changing and being destroyed by modern science. However, it can be argued that the "global warming" narrative is more likely a red-green axis created to push for socialist policies. The fact that the film begins with early thawing is a good hint.
But since this is a visual poem with no words, it can only be inferred that these kinds of messages were the impetus of the film. I'm into environmental health, and art, and movies, and water, but even if I didn't disagree with the inferred premise, the film is slightly akin to watching grass grow. 

'Aquarela'
Director: Viktor Kossakovsky
Documentary Rating: PG
Running Time: 1 hour, 29 minutes
Release Date: Aug. 16
Rated: 3 stars out of 5