Not Rated | 2020
Although I've been a fan of the James Bond 007 series for many years, I never really studied its many films in an organized fashion. Sure, we've probably all heard the names of the various actors who earned the right to portray the timeless British spy, but many people (myself included) only vaguely knew what age they represented or the exact years that they starred in the prime role.
Thankfully, filmmaker Miguel Somoza has written and directed a highly informative documentary that touches on each era of Bond films, as well as provides details about the actors who played the famous character during those time periods.
The documentary starts off where it should—with author Ian Fleming, the man who created James Bond. Fleming was born into a life of wealth and privilege who served in World War II as a British naval intelligence officer. Much of Fleming's military experiences helped to shape the character of James Bond, the famous agent for MI6, a super-secret intelligence agency.
Bond was first brought to life by Fleming in the novel, "Casino Royale," originally published in 1953. Its success led to additional novels and the burgeoning franchise eventually gave way to the series' first film, "Dr. No," in 1962.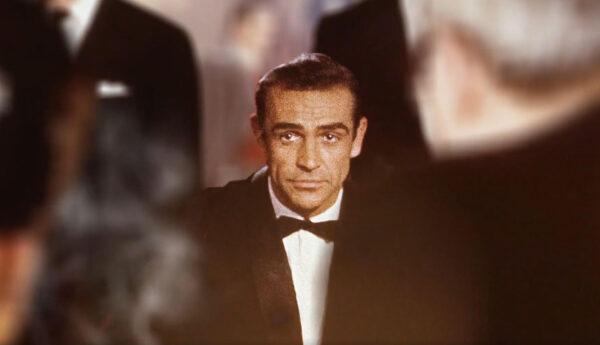 We also learn of the typical Bond film structure that even casual fans of the series know very well by now. It entails Bond hanging out in some exotic locale when he's contacted by his agency, MI6, to carry out an important mission of one sort or another. He then gets briefed by his supervisor, "M," who gives him the lowdown of the mission—all of the juicy details. After that, Bond goes to meet "Q," the agency's quartermaster, who showcases all sorts of fancy gadgets and gizmos that could prove useful to our favorite British spy.
When all of the perfunctory agency matters are taken care of, Bond is unleashed upon yet another exotic locale in order to gather information on whatever baddie he ultimately has to take down. Of course, while Bond is conducting his investigations, he inevitably comes across a beautiful woman (or more) and proceeds to engage in some whimsical sexual relations with them. Sometimes, these couplings will enable Bond to gain new insights and information about whoever and whatever he's up against.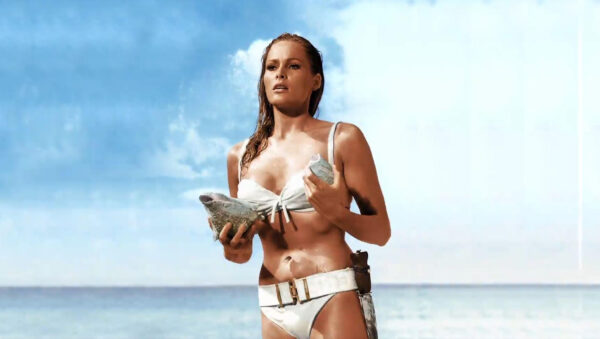 Eventually, Bond encounters the big baddie behind the nefarious happenings within each film. The arch-villain always puts Bond into some sort of precarious situation (including capturing 007). Through guile and resourcefulness, Bond narrowly escapes his imprisonment and/or torture and wrecks havoc on the main baddie's operations. Oh, and he usually ends up killing said baddie.
If the main villain somehow survives (as with some of the more recent Bond films) they will return to threaten the world in the future, prompting MI6 to send forth Bond once again to counter the baddie' dastardly machinations.
And we can't forget the "good guy gets the girl at the end" finale at the end of each Bond film, where he gets to celebrate the demise of the villain. That usually involves sipping champagne in yet more exotic locales with the main hottie.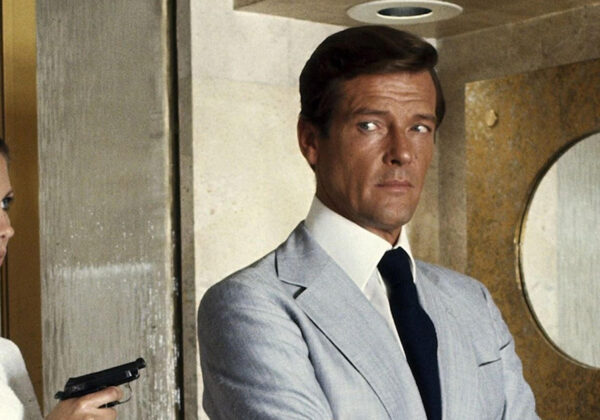 We learn about Sean Connery's rise to stardom as the first James Bond actor, whom many still believe to be the best actor to represent the 007 character. Indeed, many of the other actors who have starred as Bond since then have admitted their profound awe of Connery and frequently aimed to mimic, or at least capture, some of the effortless mafic that Connerly exuded.
Throughout the film, we see the various actors who portrayed the famous British spy, as well as the many different James Bond movies from each era. As the documentary concludes it covers the commonality that the men who starred Bond, all have in common—they were all "strong, bold, and classy." I'd say those are some great qualities to strive for with regards to men in these strange modern times.
Watch the full movie here.
'007: For Our Eyes Only'
Director: Miguel Somoza
Release Date: 2020
Rated: 5 stars out of 5
Follow EpochTV on social media:
Facebook: https://www.facebook.com/EpochTVus
Twitter: https://twitter.com/EpochTVus
Ian Kane is a filmmaker and author based out of Los Angeles. To learn more, visit DreamFlightEnt.com or contact him at Twitter.com/ImIanKane.