A female U.S. Army sergeant didn't hesitate to pull over to assist after a vehicle flipped off the road. Little did she know that her quick-thinking actions had saved the life of her fellow soldier.
Nigerian-born Sgt. Mary Ehiarinmwian, assigned to the 21st Theater Sustainment Command, enrolled in the U.S. Army in 2017. Three years later, she witnessed a serious road accident that put her training to the test. The brave soldier was later honored for her heroism and selflessness.
The sergeant was driving to Physical Readiness Training at Hawaii's Schofield Barracks in June 2020 when the vehicle in front of her collided with a road sign and rolled over several times "before it pierced through the top of a security gate," reported Army News Service.
"There was a purpose for me to be there," Ehiarinmwian told Army News Service.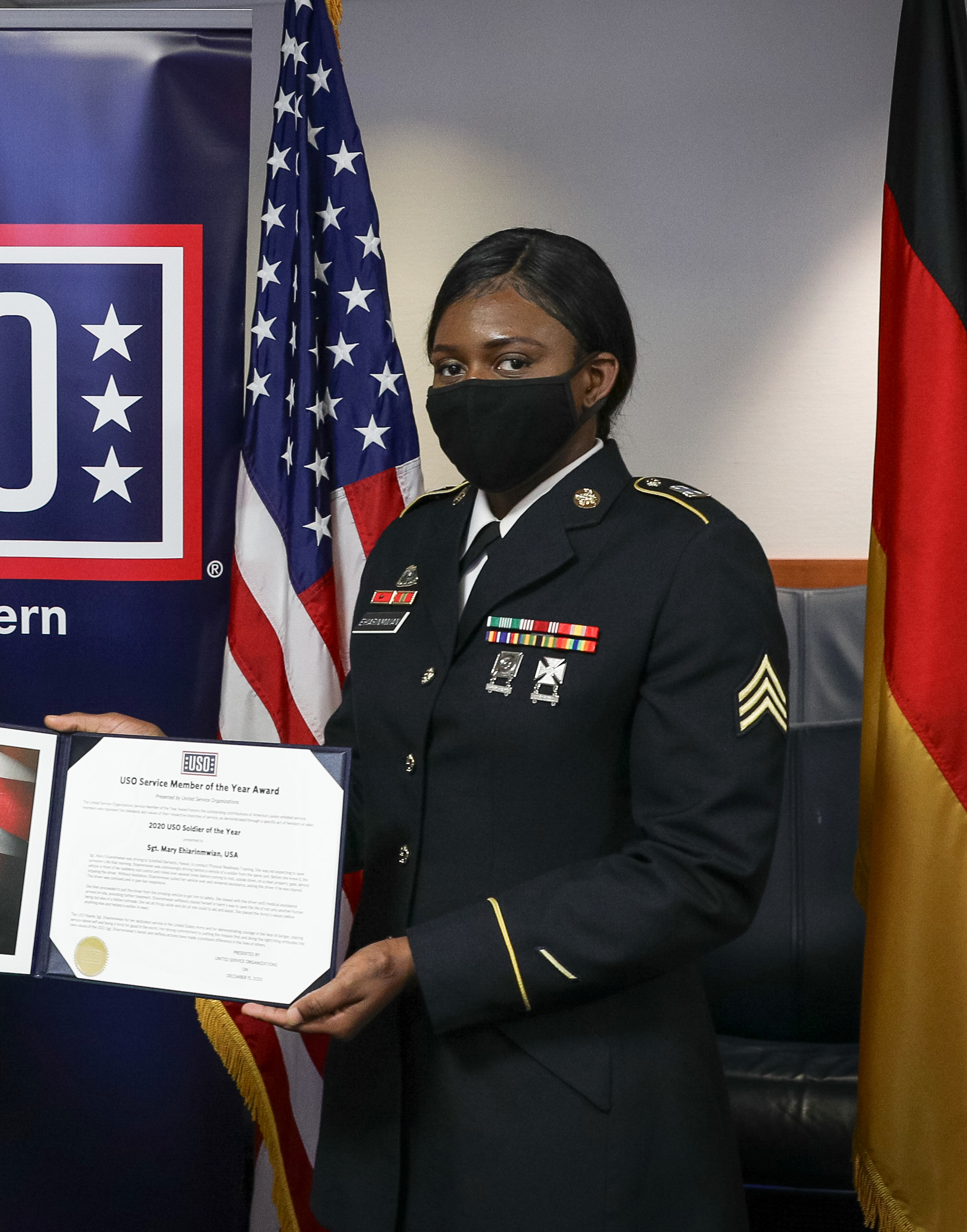 The collision had wrecked the car and almost impaled the driver. Ehiarinmwian spoke to the driver, ascertaining that he was in pain and disoriented but conscious. She didn't know at the time that the injured man was a soldier from her very own 21st Theater Sustainment Command unit.
Without wasting a moment, she pulled the driver from the smoke-filled vehicle using an underarm drag, directed him to rest on the ground to prevent internal bleeding, and stayed by his side until medics arrived.
Ehiarinmwian told the Army News Service that she was concerned the car would catch fire. "But at the time, I didn't think of the danger," she said.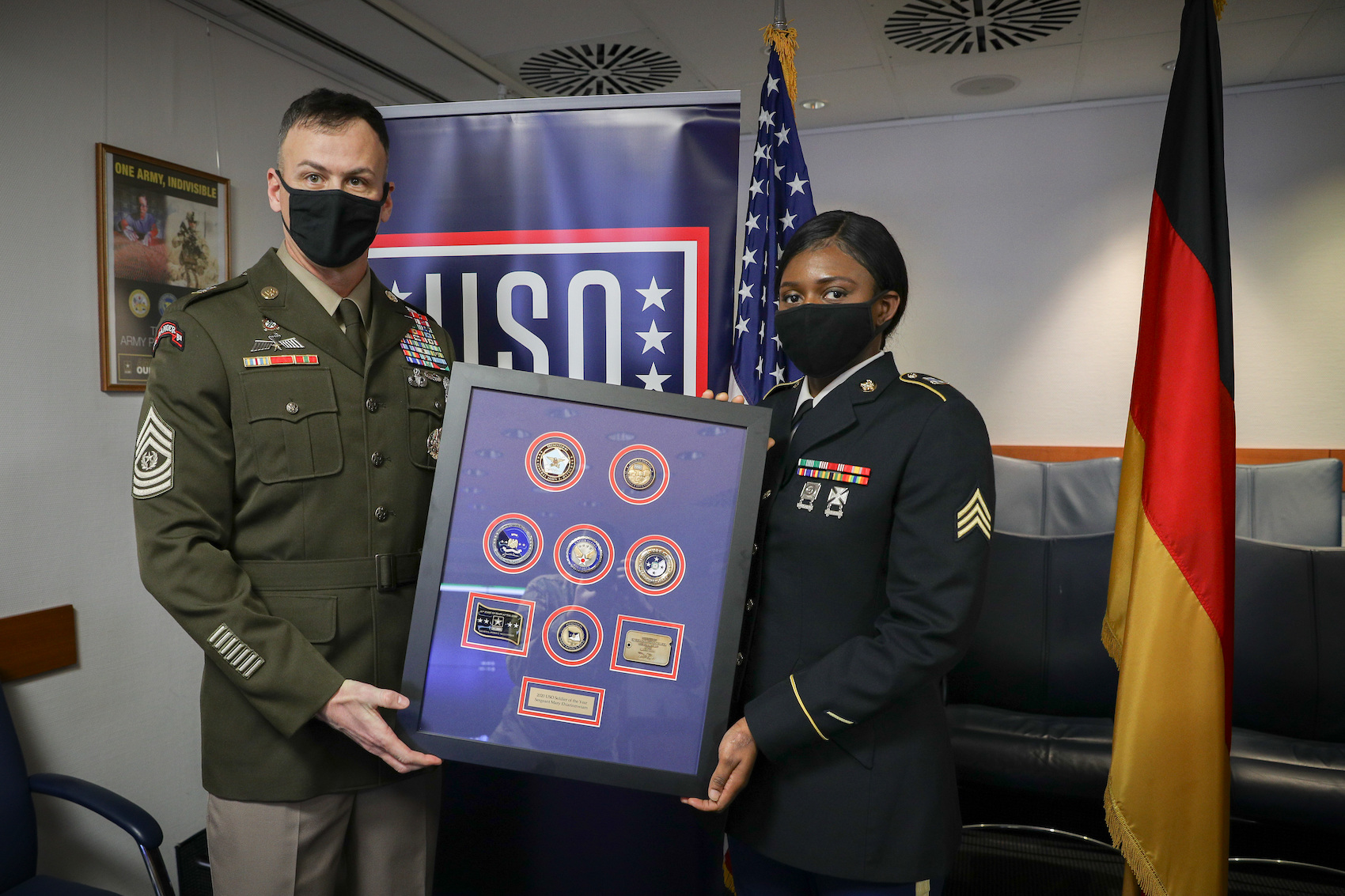 The soldier sustained only minor injuries and Ehiarinmwian made it to training at Schofield Barracks. But when the sergeant's superiors heard about her heroic, spontaneous act, they decided a formal recognition was in order.
Ehiarinmwian was announced as one of six recipients of the USO's Soldier of the Year award on Nov. 12, 2020, each representing a different branch of the military. She received her award in a ceremony held in Kaiserslautern, Germany, on Dec. 15, 2020.
Ehiarinmwian said that receiving a congratulatory call from Sgt. Maj. of the Army, Michael A. Grinston, the U.S. Army's top enlisted soldier, was "a big deal."
"I'm very proud of Sgt. Ehiarinmwian," Grinston said, according to Army News Service. "This is exactly the type of leader the Army builds—someone that is decisive and quick to take the appropriate action."
"After talking with her and hearing her story, it's a great reminder that our Army is full of people from all walks of life, looking for something bigger than themselves," Grinston added.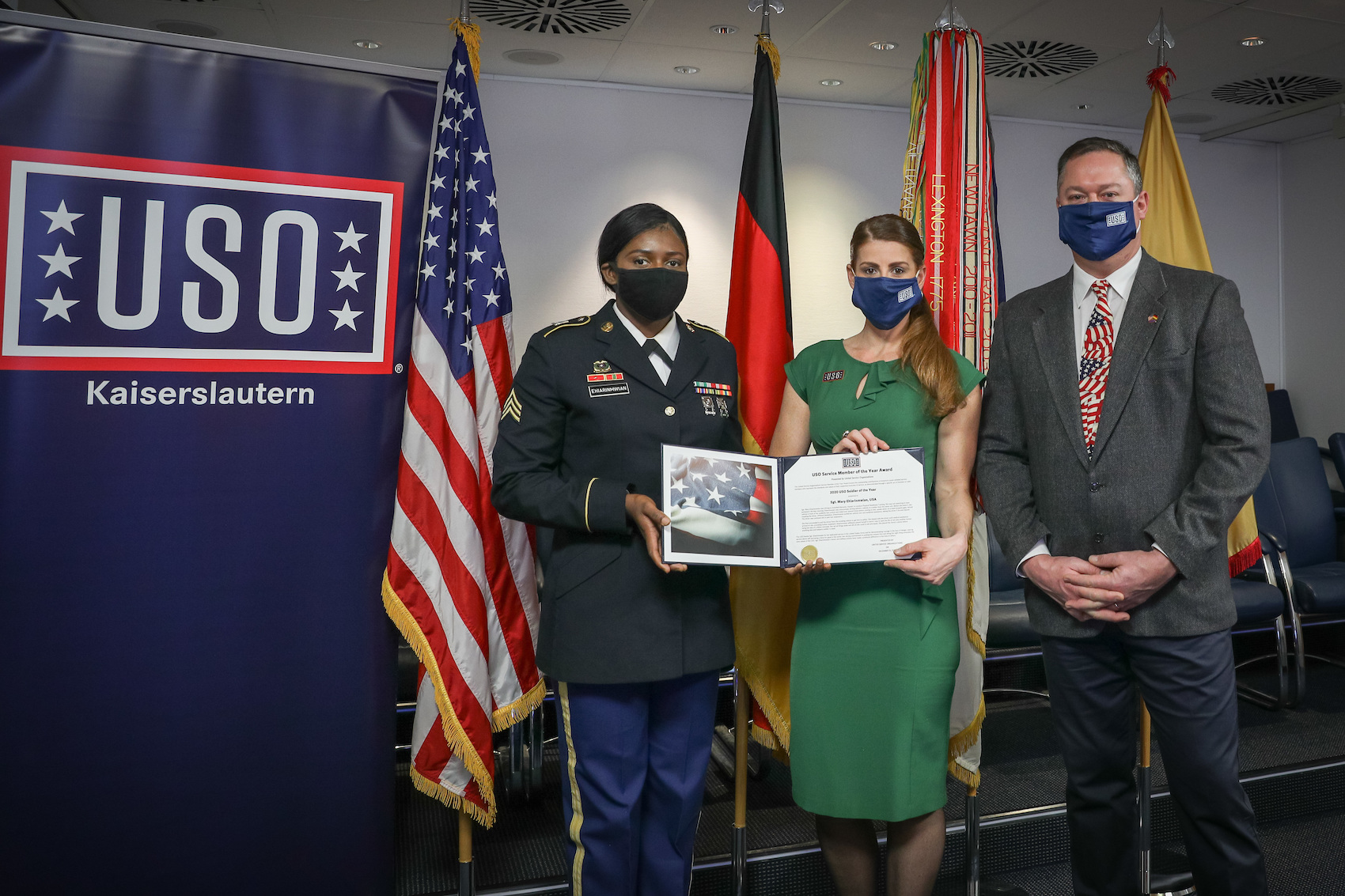 Ehiarinmwian, of St. Robert, Missouri, had emigrated from Nigeria to Germany as a child, where she later attended school and married before relocating to the United States.
"[The U.S.] is different than where I grew up," she said, "and I just wanted to give back and do something meaningful."
"In the military, we take on danger every day. We wake up [and] don't have regular jobs. We don't know where we're going. We could deploy tomorrow," she said. "It's good to lend a helping hand."
We would love to hear your stories! You can share them with us at emg.inspired@epochtimes.com