The Omicron virus variant will become the dominant variant in the United States, Dr. Anthony Fauci said Tuesday.
"It is going to be dominant in the United States, given its doubling time," Fauci told CNN.
In some countries, the percent of COVID-19 cases that Omicron causes is doubling every two days, Dr. Rochelle Walensky, director of the Centers for Disease Control and Prevention (CDC), said on NBC's "Today" show.
Omicron is a variant of the CCP (Chinese Communist Party) virus, also known as SARS-CoV-2, which causes COVID-19.
Omicron quickly became the dominant strain in South Africa, where scientists first identified the variant.
Officials in European countries have said they expect Omicron to displace Delta within days.
COVID-19 cases caused by the variant in the United States increased to nearly 3 percent in the week ending on Dec. 11, according to data collected by the CDC's national genomic surveillance system published earlier in the day.
That's up from 0.4 percent the week before and an undetected amount during the week ending on Nov. 27.
The system collects specimens of SARS-CoV-2 for sequencing. Thousands of sequences are analyzed and classified by variant each week.
Omicron is much more prevalent in the northeast United States, according to the data. The variant made up 13.1 percent of cases detected during the week ending on Dec. 11, by far the highest percentage in the country.
The next highest were in the Midwest and south-central United States. Barely any Omicron cases had been detected in the western and southeastern states.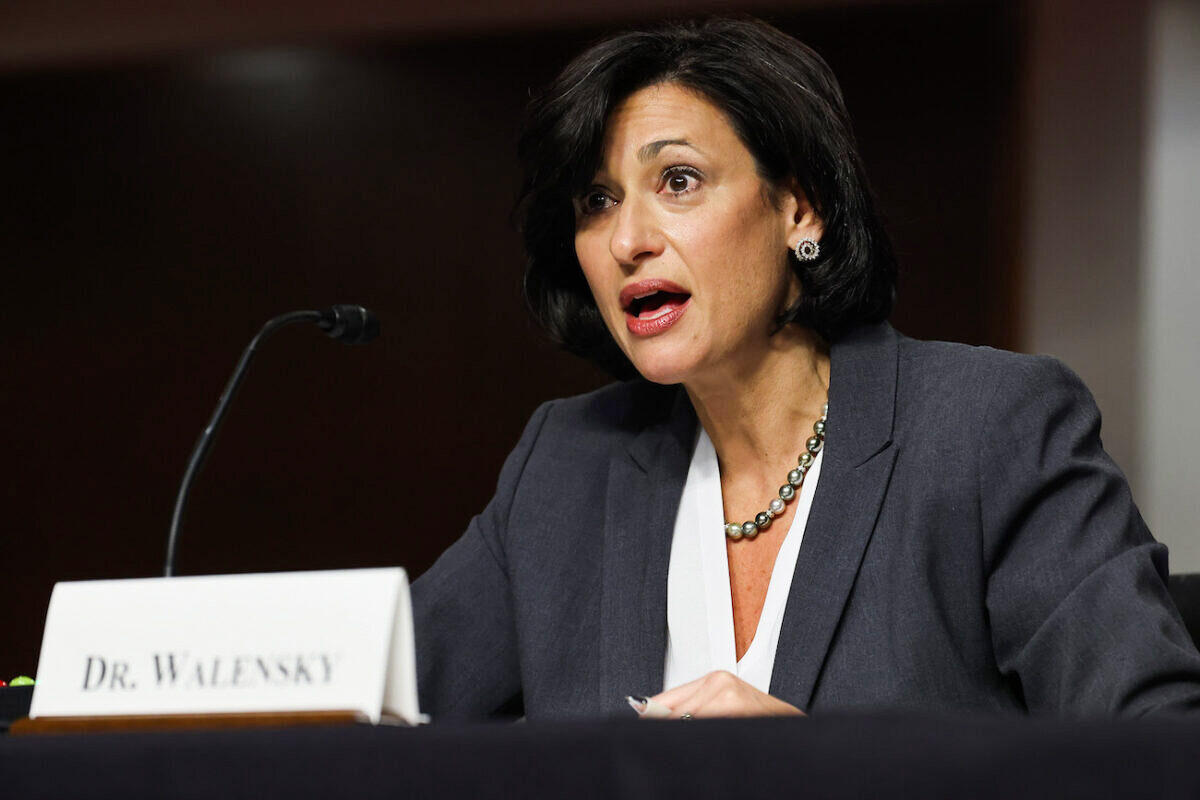 The surveillance system may not be entirely reliable. California has already reported the most Omicron cases in the country and researchers at the University of Washington reported this week finding an increase in the percentage of Omicron in samples they studied for the second consecutive week.
Omicron "is more transmissible, and we're seeing that in other countries as well, that it's rapidly becoming the more predominant strain," Walensky said.
Early evidence indicates Omicron spreads more easily than Delta but causes less severe disease, on average. However, experts say further study is needed to pin down crucial aspects of the new variant.
Earlier Tuesday, South African scientists said they found the protection provided by Pfizer and BioNTech's vaccine dropped against Omicron in terms of both infection and hospitalization.
Previous small studies conducted on Omicron pointed to a significant drop in protection against infection.
The companies and some scientists have urged people to get booster shots in light of the data but experts note that the level and durability of protection provided by boosters remains unclear, particularly with regards to Omicron.