Executive Loves the Variety in Shen Yun
April 30, 2014 1:48 am Last Updated: April 30, 2014 2:25 am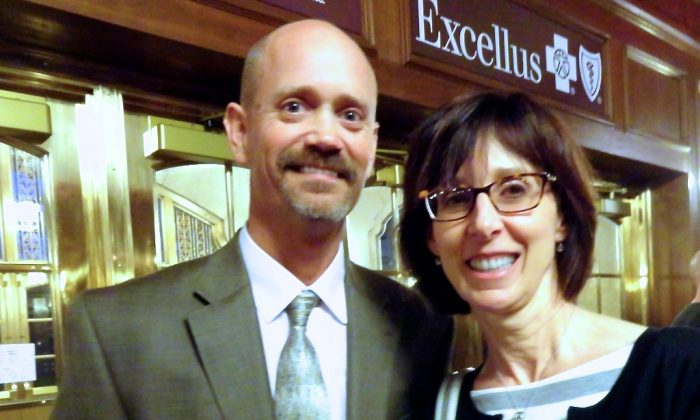 ROCHESTER, N.Y.—Shen Yun Performing Arts, the world's premier classical Chinese dance and music company, staged the first of its two performances at the Rochester Auditorium Theatre on Tuesday evening.
In attendance was Anthony Cassara, founder and CEO of the Cassara Management Group, who said he loved Shen Yun. 
"Loved the variety, energy, color, movement, smiling faces, music—really choreographed well," said Mr. Cassara, who has held a number of executive positions throughout his career. 
Shen Yun, based in New York, aims to revive China's divinely inspired culture. The company travels the globe each year, showcasing its breathtaking performances of classical Chinese dance, folk and ethnic dances, augmented by animated digital backdrops, beautiful costumes, and an accompanying orchestra, among other features. 
Mr. Cassara noted Shen Yun's mission to preserve China's rich culture. 
"They have a long history that they're trying to keep current and pass that along to the next generation," he said.
'Very informative'
Mary Rose McBride, vice president of marketing and communications with a non-profit organization, said she found the show to be beautiful. 
"I think it's amazing," she said.
Ms. McBride said she appreciated seeing Shen Yun present some of contemporary issues in today's China, such as the suppression people face. 
"It's very informative."
Ms. McBride's companion to the performance, Michael Martin, a sales representative, said he enjoyed the choreography and the "brilliant costumes" in the performance. 

With reporting by Tracey Zhu and Madalina Hubert
New York-based Shen Yun Performing Arts has four touring companies that perform simultaneously around the world. Shen Yun's Touring Company will perform in Rochester from April 29-30. For more information, visit ShenYunPerformingArts.org
The Epoch Times considers Shen Yun Performing Arts the significant cultural event of our time. We have proudly covered audience reactions since Shen Yun's inception in 2006.