A former manager at Arizona-based Hacienda Healthcare, where a Native American woman gave birth while in a 14-year-long vegetative state, said the firm's CEO covered up prior abuse cases.
"My heart stopped when I heard the news from my daughter. I was just horrified. I was going, 'No! Not Hacienda,'" said a woman who worked as a manager at the firm for about a decade, reported AZFamily on Jan. 8.
She said CEO Bill Timmons, who resigned on Monday, told them not to report on an incident back in 1998.
In one meeting, Timmons told the unnamed former manager that female nurses were standing around a male patient, who is nonverbal, talking inappropriately about his private area.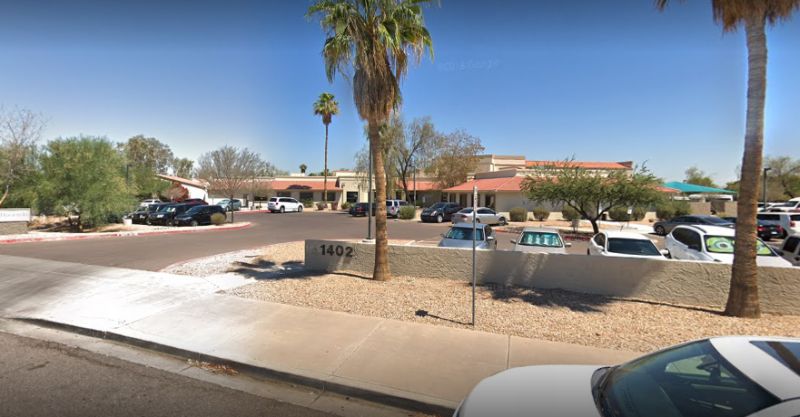 "The poor guy was just laying (sic) there. He couldn't say anything. He couldn't communicate, he couldn't defend himself," she told AZFamiy.
She added, "We were talking about reporting it to CPS (now known as Department of Child Safety) and Bill Timmons slammed his fist on the table and said, 'No! No one is going to report this.'"
After the incident, she was "horrified" about his reaction and said that "by law, we are supposed to report things like that."
"I was scared. Bill Timmons has a temper. And we knew not to mess with that temper because people got fired," she told the news outlet, adding that some people got fired.
"I saw people disappear and never come back," she said.
The woman said not one person reported the incident out of fear, adding that it is likely other forms of abuse took place over the years.
Regarding the vegetative woman's shock birth, "I think he let things happen and didn't do anything about it. Didn't let people do their job which is, yeah, I kind of do," the manager said.
Timmons' resignation was unanimously accepted by Hacienda's board of directors, according to CBS News.
Former Hacienda manager speaks about patient abuse the CEO swept under the rughttps://t.co/3aGIvyiJEn pic.twitter.com/TsmRBwubi9

— azfamily 3TV CBS 5 (@azfamily) January 8, 2019
In a statement to CBS, Hacienda Board Executive Vice President Gary Orman vowed that Hacienda "will accept nothing less than a full accounting of this absolutely horrifying situation, an unprecedented case that has devastated everyone involved, from the victim and her family to Hacienda staff at every level of our organization."
Hacienda, he added, "will continue to cooperate with Phoenix Police and the investigating agencies at all levels in every way possible."
It came after reports that the woman, who was left in the vegetative state after a near-drowning incident, was sexually assaulted more than once.
Arizona state Rep. Jeff Weninger said he is considering legislation to protect patients living at long-term healthcare facilities. "You can hook these up through an Internet signal in nursing homes," Weninger said.
Other Incidents
The nursing home, meanwhile, had been cited for a privacy deficiency after a male patient told investigators in December 2017 that while he was being bathed by a staff member, other staff members would walk in on him while showering.
The resident said that "it made him feel uncomfortable," according to records from the Arizona Department of Health and Human Services, People magazine reported. "He stated that he does not know why staff come and go in the shower room when he does not have any clothes on. He stated it has happened on many occasions."
A female staff member said another female staff member "entered the room and just wanted to talk with [the other staff member]" who was giving the bath. It has "now become a bad habit and is a dignity problem," according to the state's report. The second staffer said she had seen "many" other staffers do the same thing.
DISTURBING DETAILS: "None of the staff were aware that she was pregnant until she was pretty much giving birth."
The staffer, along with the director of the facility, said those incidents occurred because they needed to access the trash cans or supplies stored in the shower room.
They also said staff members would cross through the shower area to get from one room to another, People magazine reported.
Both staffers "have been counseled on privacy during showering residents," and the report added that "all direct care staff" would receive more training in light of the allegations. In January 2018, state investigators said the issues "have been corrected," People reported.
The chief executive officer of Hacienda HealthCare resigned Monday, just days after CBS Phoenix affiliate KPHO-TV reported that a vegetative patient at a Hacienda nursing facility there had given birth.

由 CBS News 发布于 2019年1月8日周二
The health care facility has at least 74 patient beds, according to federal records. It cares for people who have a variety of developmental conditions. Some of the patients have been there for decades, said state records.