Erin Brockovich Essure: Activist Leading Fight Against Birth Control
October 10, 2013 11:56 pm Last Updated: July 18, 2015 5:18 pm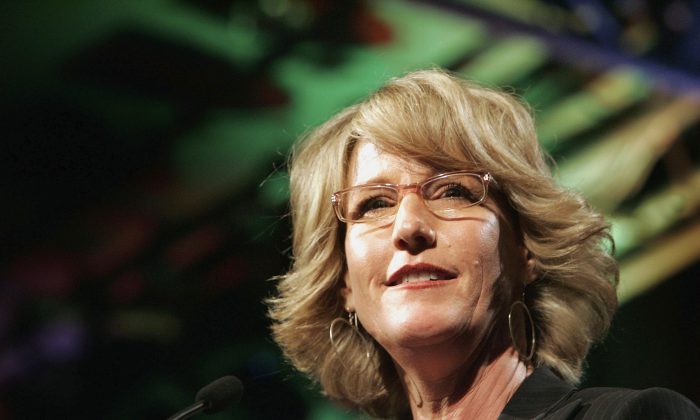 Erin Brockovich doesn't like Essure, and is working to get it banned.
Essure is a type of permanent birth control for women–the system includes two small metal and fiber coils that are placed in the fallopian tubes, after which scar tissue close around them, preventing sperm from reaching the egg, according to the Mayo Clinic.
However, some women are upset with the procedure, saying it's dangerous.
"There's something wrong with the device, in my opinion," Brockovich told ABC. "It's a form of permanent birth control, and women's organs are being perforated … It's ridiculous that at any level we try to defend this. If 30 women did suffer harm for unknown reason, we'd investigate. We have thousands injured. I don't think it's safe."
Brockovich wants Bayer, which owns Essure, to take Essure off the market, and also wants an investigation into injury claims. 
"[Bayer] should care about the health and welfare of all people," she said. "Especially women and children in this country. If this many are reporting injuries, take it off the market. It's not working. These women were misled. They feel they were scammed."
Conceptus, which originally designed and manufactured Essure, reports that more than 700,000 have undergone the procedure. Meanwhile, over 800 women have filed reports with the FDA since 2004.