A deadly drug-resistant "super fungus" has continued to spread across the globe and the United States since it first mysteriously appeared 10 years ago.
The fungal strain Candida auris was first found in Japan in 2009, and has since surfaced in over a dozen countries in hospitals where it has kills four out of 10 patients, preying on their compromised immune systems.
Experts warn that fungal diseases are developing increasing resistance to drugs in the same way that superbug strains emerged that were immune to antibiotics.
Candida auris has now been found in 12 states, with a total of nearly 600 cases, according to the latest data from the CDC, which warns that it is "a serious global health threat."
According to the CDC, some strains of Candida auris, which is a kind of yeast, are resistant to all three types of anti-fungal medicines.
The fungus is also very hard to identify without highly specialized technology and is extremely tenacious, able to survive on surfaces for several weeks.
Over half of the 587 identified cases of infections in the United States occurred in New York state.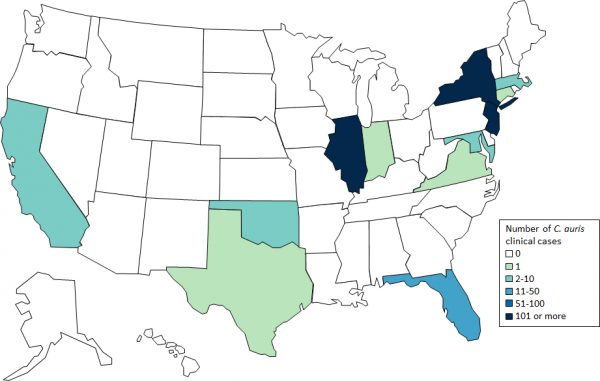 "Most C. auris cases in the United States have been detected in the New York City area, New Jersey, and the Chicago area," according to the CDC.
The fungus was first seen in the United States in 2013.
It has been found in over a dozen countries around the world, including South Korea, India, South Africa, Kuwait, Colombia, Venezuela, Pakistan, and the United Kingdom.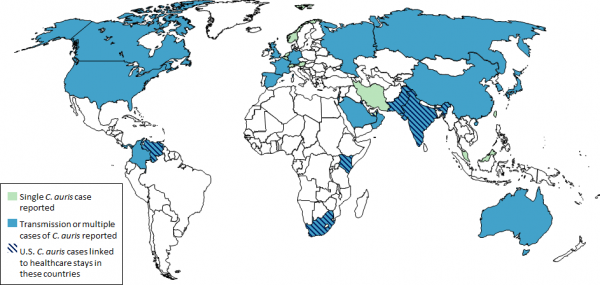 To the surprise of scientists there are four distinct strains of the fungus in the world which appear to have evolved independently.
Symptoms are hard to detect because patients are often already sick. The fungus can cause different types of infection, including wound infection, bloodstream infection, and ear infection. The disease was named auris, a Latin reference to the ear, after the first identified case, which was an ear infection.
According to the CDC, the greatest risk is to those who have recently had surgery, live in nursing homes, or who have breathing tubes, feeding tubes, or central venous catheters.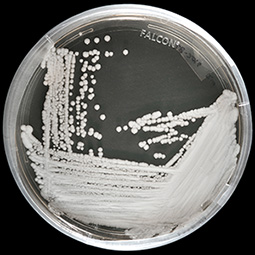 In May last year, researchers from Imperial College London warned of a potential "global collapse" in ability to control and fight fungal infections as drug-resistant strains grow and spread.
Researchers said drugs used to treat fungal infections in plants and animals are in danger of becoming ineffective and fear the same could happen to those treatments used for human infections.
"Fungi are a growing threat to human and crop health as new species and variants spread around the world, so it is essential that we have means to combat them," said lead author Matthew Fisher in a statement. "However, the very limited number of antifungal drugs means that the emergence of resistance is leading to many common fungal infections becoming incurable."
Professor Sarah Gurr from the University of Exeter said, "Emerging resistance to antifungal drugs has largely gone under the radar, but without intervention, fungal conditions affecting humans, animals, and plants will become increasingly difficult to counteract."
The fungus can remain on hospital furniture and equipment as well as on human skin for months.
Last year, after an elderly man died of an auris infection at a Brooklyn hospital, the ceiling and floor tiles had to be ripped out, and specialist equipment brought in to eradicate the fungus.
"Everything was positive—the walls, the bed, the doors, the curtains, the phones, the sink, the whiteboard, the poles, the pump," Dr. Scott Lorin, the hospital's president, told the New York Times. "The mattress, the bed rails, the canister holes, the window shades, the ceiling, everything in the room was positive."