On March 1, former Miss USA, Tara Conner, wrote an op-ed expressing her gratitude to President Trump for his role in helping her make the confronting steps to turn her life away from substance addiction.
Conner describes her turmoil when growing up. She was molested by her uncle at the age of 3. Years later, Conner has generously expressed empathy toward her parents' failure to support her in her struggles. She said her world as a child was filled with extreme loneliness and pain.
At 14, Conner was exposed to alcohol when seeking refuge from her parents recent divorce and her grandfather's death. A year later, Conner found herself addicted to morphine.
Conner explains that she attempted to escape her pained existence by keeping up appearances. She was a grade-A student and experienced success as a business woman and model. Her efforts led her to be crowned Miss USA 2006 when she was 20 years old. But the beauty pageant winner nearly lost her title after she tested positive for cocaine in December 2006.
Speaking at a community event, Conner retells her conversation with Trump before the press conference about her cocaine use, "I go up to Mr. Trump's office, and he goes, 'What am I supposed to do about this? You're going out, you're dancing on tables, what are you doing?' And I said, 'Listen Mr. Trump, I think it would say far more about the organization, far more about your character, if you gave me the opportunity to turn this around and gave me some help.' And he liked that idea, and he said, 'OK, obviously you're going to need some treatment or some therapy.'"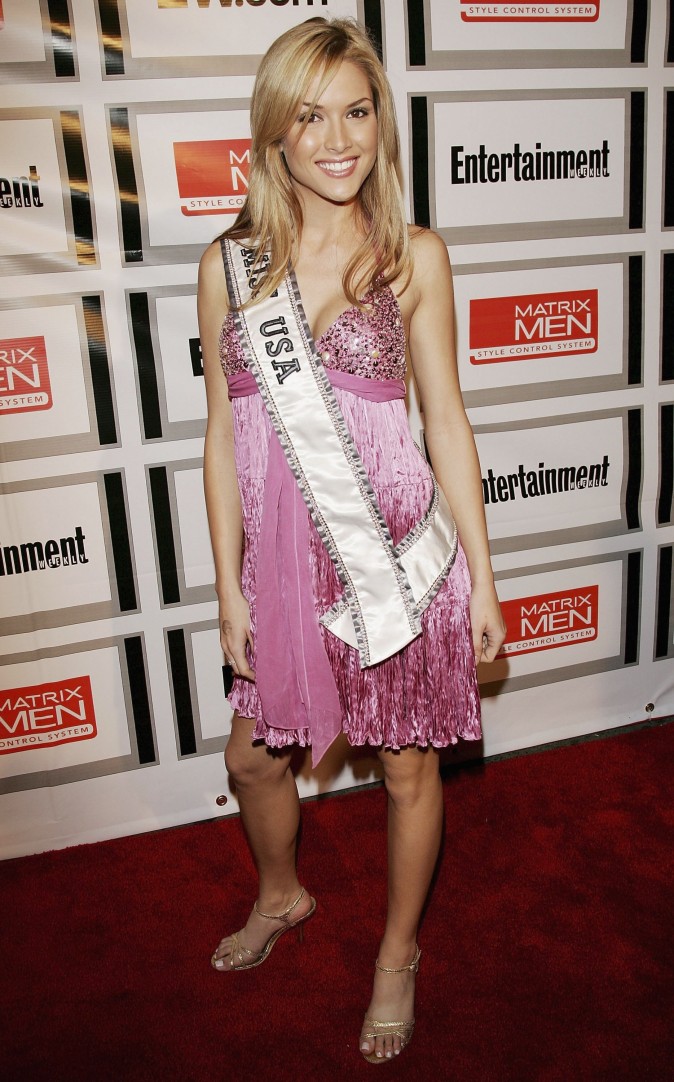 Trump announced that Conner was allowed to keep her title on the condition that she entered a drug rehabilitation program. Had he not said Tara should go to rehab in the press conference, "I don't know that I would have found recovery," Conner said to Inside Edition on March 1.
Over a decade later, Conner is a passionate advocacy ambassador for the nonprofit organization Facing Addiction. She continues to share the reality of her difficult experience in order to help break the stigma around what she wants people to understand is a sickness, "I wasn't a bad person trying to act good. I was a sick person that needed to get well."
With her former boss now president of the United States, Conner said she will continue to seek Trump's help in addressing the nation's substance addiction epidemic. She said in her op-ed, "Our president understands firsthand the lifelong damage of addiction and how substance use at a young age creates a destructive cycle into an adulthood of suffering and isolation. He has often courageously spoken publicly about how his brother Freddy lost his battle with alcoholism and died in 1981."
The 2015 Surgeon General's Report on Alcohol, Drugs, and Health stated that over 27 million Americans are struggling with some form of substance addiction; that's more than those affected by diabetes, heart disease, and cancer combined. But addiction remains one of the most underfunded health care issues.
Through her advocacy, Conner continues to encourage all those whose lives have been changed through recovery to join her to "take the shame away from those who are in the shadows and encourage them to step into the light."