A dog owner was on the roof of his home in Portland, Oregon, taking down Christmas decorations when he noticed he had company. His golden retriever was bounding around on the rooftop beside him.
Briefly confused, about how Ace, his 2-year-old canine, had managed to get up the roof,  Vince Matteson checked the home security camera and found that the adventurous dog had climbed up the steep ladder. The video that was captured on Jan. 7 has since gone viral.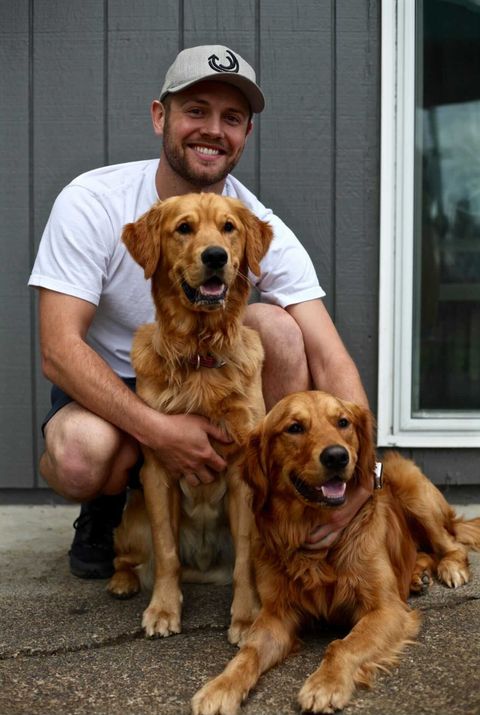 "I'm up here, taking down my lights," Matteson told KATU. "Ace climbs up this whole ladder by himself and is now on top of the roof. He's up there, just, 'Hi, Dad! Hi, Dad! Hi, Dad!' Super happy."
As Ace climbs, another golden retriever, Bo, looks on. Bo, however, keeps all four feet on the ground, choosing to leave the acrobatics to his sibling. Matteson said this was the first time Ace, an adopted 75-pound (approx. 34-kilogram) retriever, had performed such a daring stunt.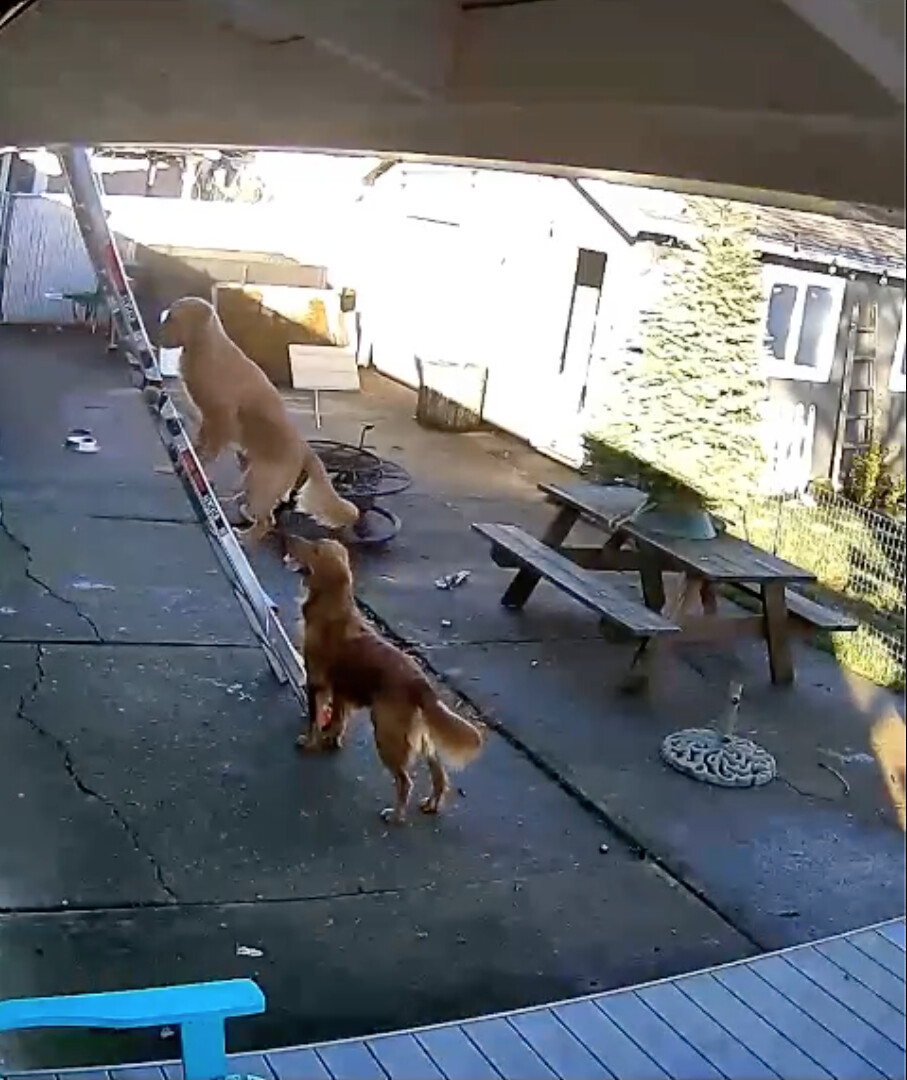 "I thought maybe a roommate was playing tricks on me and put Ace up there," Matteson told Bored Panda, "but I checked my security camera … I was absolutely shocked!
"I had my headphones in so I did not hear him, but I saw him out of the corner of my eye," he explained. "First thought was to pull out my phone to document it; second thought was, 'How the heck am I getting him down?'"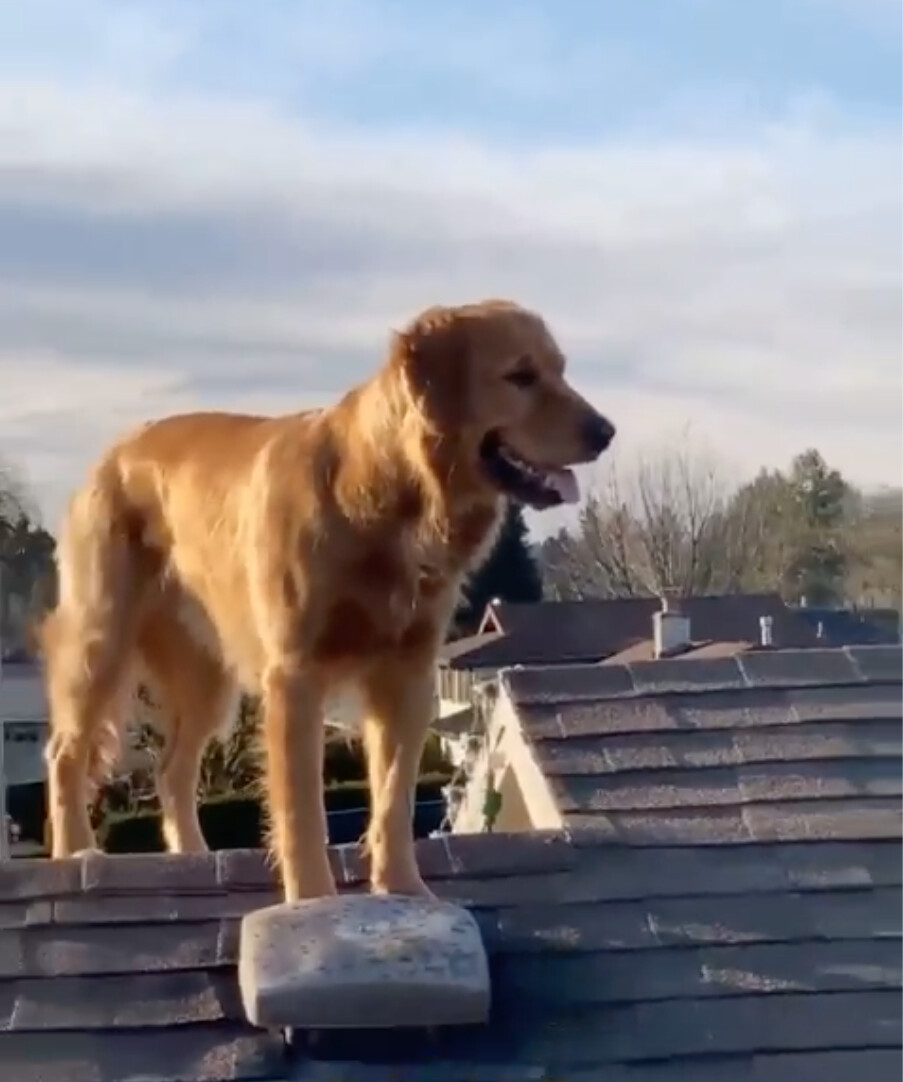 According to Matterson, both Ace and Bo enjoy wrestling, hiking, destroying toys, and swimming, but he admitted having no idea that his adventurous pup knew how to climb the ladder, though speculated that he could have learned simply by watching him.
Matteson's footage garnered thousands of hits on TikTok. On Jan. 11, he took to Instagram to share Ace's safe return to solid ground with his followers.
(Courtesy of Vince Matteson)
"For all that are asking, here is the video of Ace getting back down from the Woof and the alternate version," he posted, sharing humorous, reversed security footage of Ace apparently climbing back down the ladder, before adding real footage of his helpful roommate, Grant, carrying the 75-pound pup down the ladder, cradled over his shoulder.
Ace, placed gently on the ground, is still wagging his tail after his big rooftop adventure.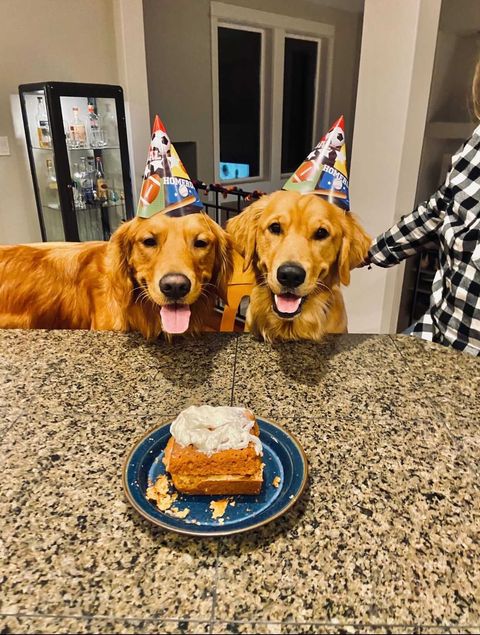 Share your stories with us at emg.inspired@epochtimes.com, and continue to get your daily dose of inspiration by signing up for the Epoch Inspired Newsletter here: TheEpochTimes.com/newsletter