A Texas 17-year-old in Texas is recovering following a weeks-long hospital stay after doctors in Fort Worth determined excessive vaping likely caused the teen's lungs to fail.
Tryston Zohfeld was taken to Cook Children's in Fort Worth on July 26 after an X-ray showed a blockage in his lungs, WFAA reported. He was hospitalized for 18 days.
Zohfeld told WFAA that he had an elevated heart rate, suffered from chills, and had been vomiting.
"I woke up just throwing up everywhere, and my heart was beating out of my chest going 100 miles an hour," Zohfeld told the outlet.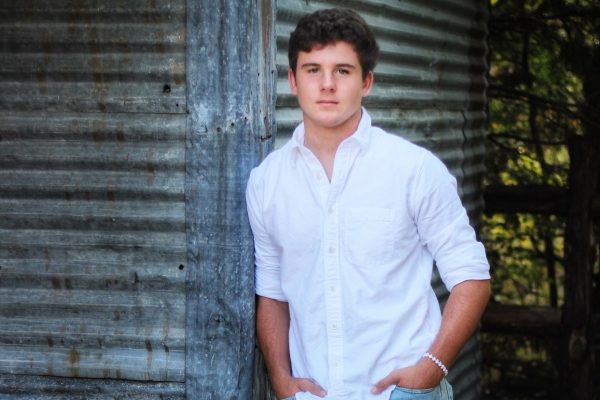 Doctors at the Cook Children's Hospital admitted Zohfeld to the intensive care unit. His condition continued to worsen and he spent 10 days hooked up to a breathing apparatus that kept him alive.
"His condition deteriorated rapidly and he was ultimately put into an induced coma and placed on a ventilator," wrote Karla Reedy Mattson and Jennifer Moore on a GoFundMe campaign started to help cover the teenager's medical costs. "The entire first week was spent exploring every avenue for treatment with little to no success."
The teenager's father, Matt Zohfeld, told WFAA that the prolonged inability to come up with a diagnosis was difficult to cope with.
"The day they intubated him was the worst day of my life," Matt Zohfeld told the outlet. "We walked into this hospital very naive about what we were dealing with. We had no idea if he was going to make it through or not, and that was very difficult to come to terms with."
The doctors ran multiple tests for infections, diseases, and even pneumonia, could not determine a cause.
"None of them came back positive," said Dr. Karen Schultz, a specialist in pediatrics and pulmonology, according to WFAA.
A breakthrough came when a family member revealed Zohfeld he had been vaping intensively—as much as two or three vape pods per week since the 8th grade.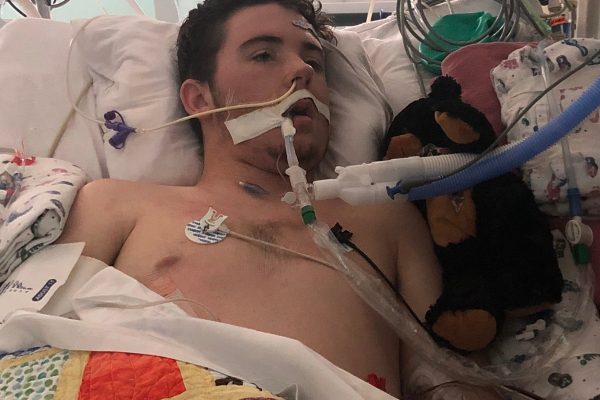 Dr. Schultz told WBNS in her view the chemicals Zohfeld was inhaling caused his lungs to become so inflamed that the lungs stopped exchanging oxygen and carbon dioxide.
Habitual vaping can leave heavy metals in a person's lungs, according to CBS Austin.
"What he has been diagnosed with is called 'Acute Respiratory Distress Syndrome' (ARDS)," Mattson and Moore wrote on the campaign page. "Several things can cause this, and the doctors feel that Tryston's recent history of vaping was most likely the cause."
There is no cure for ARDS, they wrote, "other than to keep him stable so his body can attempt to heal itself."
"Once he pulls through this phase, we were told to expect longer term care to help him recover," they said. "This includes physical therapy, breathing therapy and treatments, and potentially psychological help.
"The prolonged exposure to the oscillating ventilator, and the scarring they have seen through the bronchoscopy will very likely mean he will have a long recovery period. We have been told to expect up to two years to get back to himself with the understanding that there may be lifelong damage."
Mattson announced in an Aug. 12 update on GoFundMe that Zohfeld had been discharged from the hospital and is at home recovering.
"He will continue to get stronger if he keeps working at it," Mattson wrote, referring to physical therapy. "He is very positive and happy to be home. We are all so happy he is home."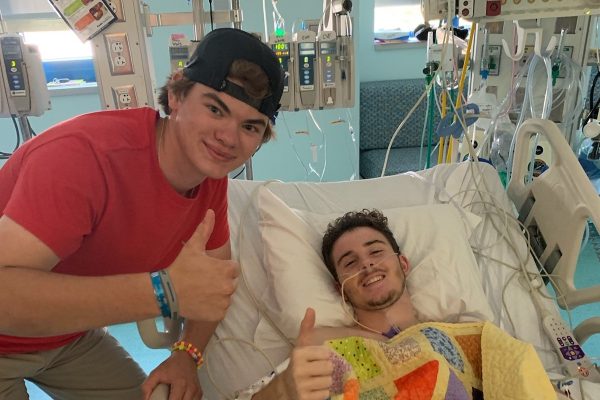 Reported Illness Among Vapers Reaches 150 Possible Cases
This report comes after the U.S. Centers for Disease Control and Prevention (CDC) announced that the agency is currently investigating 153 cases of lung disease that are possibly linked to the use of e-cigarettes.
The CDC said on Aug. 21 it is investigating 153 possible cases of severe lung illness associated with e-cigarette use in 15 states and that no deaths have been reported so far. The Food and Drug Administration has joined the CDC in its investigation.
Doctors say the illnesses resemble an inhalation injury, with the lungs apparently reacting to a caustic substance. So far infectious diseases have been ruled out.
No single vaping product or compound has been linked to all of the cases, and officials said it's not clear if there is a common cause.
Reuters and the Associated Press contributed to this report.