A customer at a New Hampshire seafood restaurant got a little more than what she ordered from a Dover seafood restaurant when she bit down on a perfect, natural white pearl.
Newick's Lobster House at Dover Point has been a favorite haunt of political consultant Mike Dennehy's wife since she was a child, reports WMUR 9. Attending the eatery with her family on June 20, Mrs. Dennehy ordered the clambake special and was shocked to discover a white pearl within one of the steamed clam shells.
Since New Hampshire's lockdown restrictions were relaxed, Newick's has been adhering to social distancing guidelines, offering outdoor seating in the parking lot; and learning of Mrs. Dennehy's curious find, restaurant staff gathered in the lot at a safe distance to glimpse a peek at the beautiful marine treasure in her hand.
Despite having visited the establishment many times over the years—Newick's is a family-run venture locally renowned for its fresh seafood and beautiful views—her family's first public dining venture was marked with a rare find.

This isn't the first pearl to be discovered at a seafood restaurant. In December 2018, another diner made headlines for finding one in his $14.75 pan roast at New York City's Grand Central Oyster Bar. After biting down on the tiny treasure, Rick Antosh first thought he had lost a tooth or a filling.
"This isn't Joe's Steakhouse. It's the most famous oyster place in the United States," Antosh told the New York Post. "I [assumed] it doesn't happen often, but figured it happens at times."
An expert later appraised the pearl and valued it at between $2,000 and $4,000. Antosh didn't intimate as to whether or not he would sell the pearl but did say he may return to the restaurant to try his luck at finding another.
Natural pearls are considered very rare. Fine jewelry experts Goldstein Jewelers estimate that the odds of finding a natural pearl in your restaurant order are roughly one in 10,000 to 12,000, depending on the species of mollusk.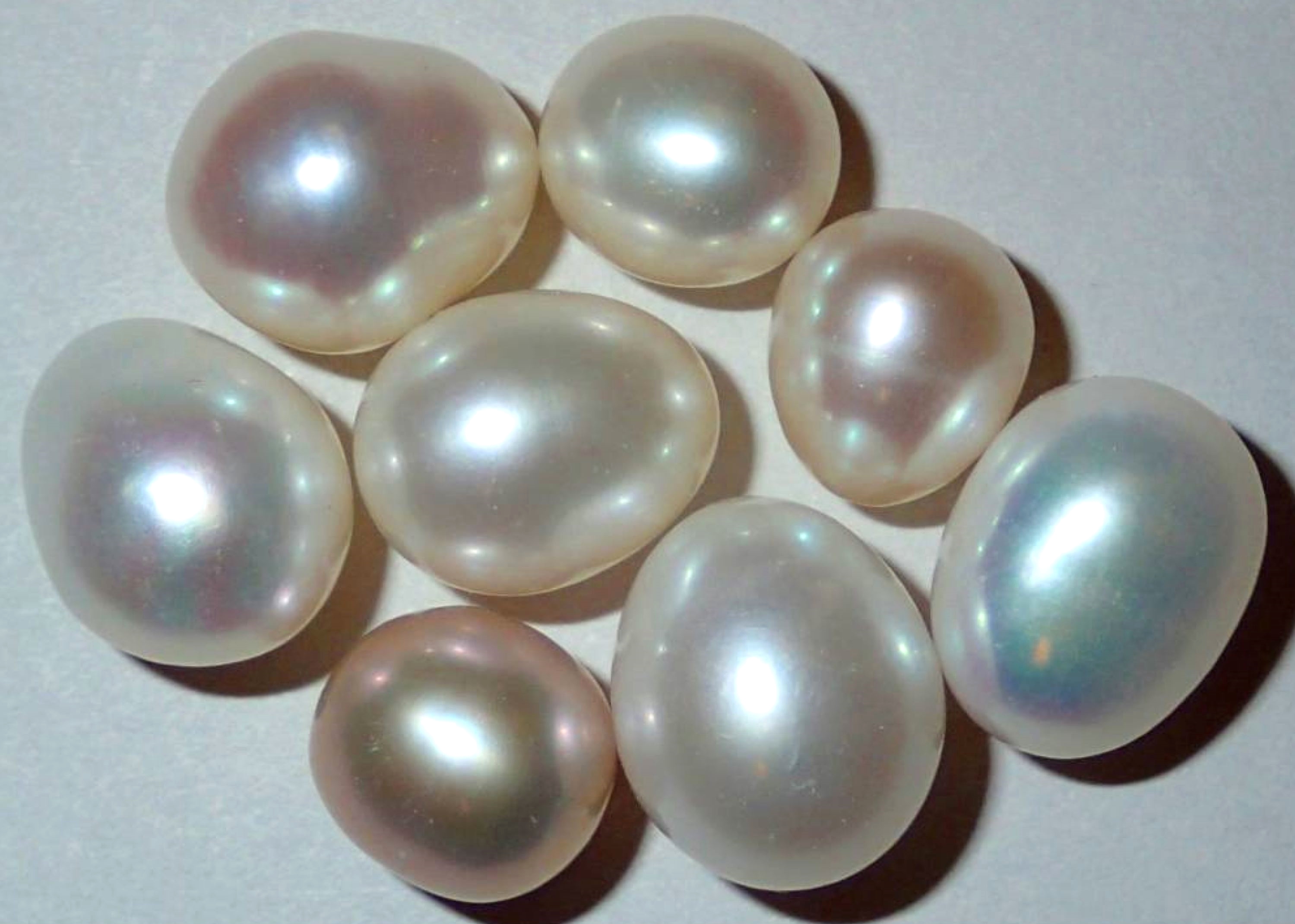 The picture-perfect pearls we see in paintings and high-end jewelry stores are also misrepresentative, the experts explain. The vast majority of natural pearls are small, off-white, and contain visible imperfections.
The oysters we eat are not the same species of oyster from which we obtain pearls for fine jewelry, and only about 1 in 10,000 of these oysters will produce pearls considered of gem quality by professional pearl appraisers.
Before diamonds assumed first place for most coveted gem in the 19th century, natural pearls were valued above all other gems owing to their extraordinary rarity.
A natural pearl forms organically when an irritant—such as seawater, sand, or dust particles—works its way inside the soft tissue muscle of an oyster, explains The Pearl Source. This irritant causes the oyster to produce layers of secretions, called nacre, as a defense mechanism; these secretions slowly form a natural pearl.
A cultured pearl, on the other hand, is formed in exactly the same way except for the fact that the irritant is inserted into farmed oysters via human intervention. Natural pearls are much rarer, and thus more valuable.
We would love to hear your stories! You can share them with us at emg.inspired@epochtimes.nyc