The number of children hospitalized with COVID-19 may have been overcounted, according to a recent study published online in Hospital Pediatrics (pdf) on May 19.
Researchers at the Stanford University School of Medicine examined COVID-19 cases from Lucile Packard Children's Hospital at Stanford for nine months between May 10, 2020, as the hospital began to test all of its inpatients for COVID-19, and Feb. 10, 2021.
During that time, 117 children had either tested positive for COVID-19 or were hospitalized for multi-system inflammatory syndrome (MIS-C), a rare condition that causes inflammation in different parts of the body, including the organs.
Of the 117 patients, nearly 40 percent of the cases were asymptomatic, 28.2 percent had mild to moderate COVID-19, 7.7 percent had severe illness, 12.8 percent had a critical illness, and 12 percent had MIS-C. It was determined that the CCP virus was unlikely to be the cause of admission in 45 percent of the patients (n=53).
The CCP (Chinese Communist Party) virus, also known as SARS-CoV-2, causes the disease COVID-19.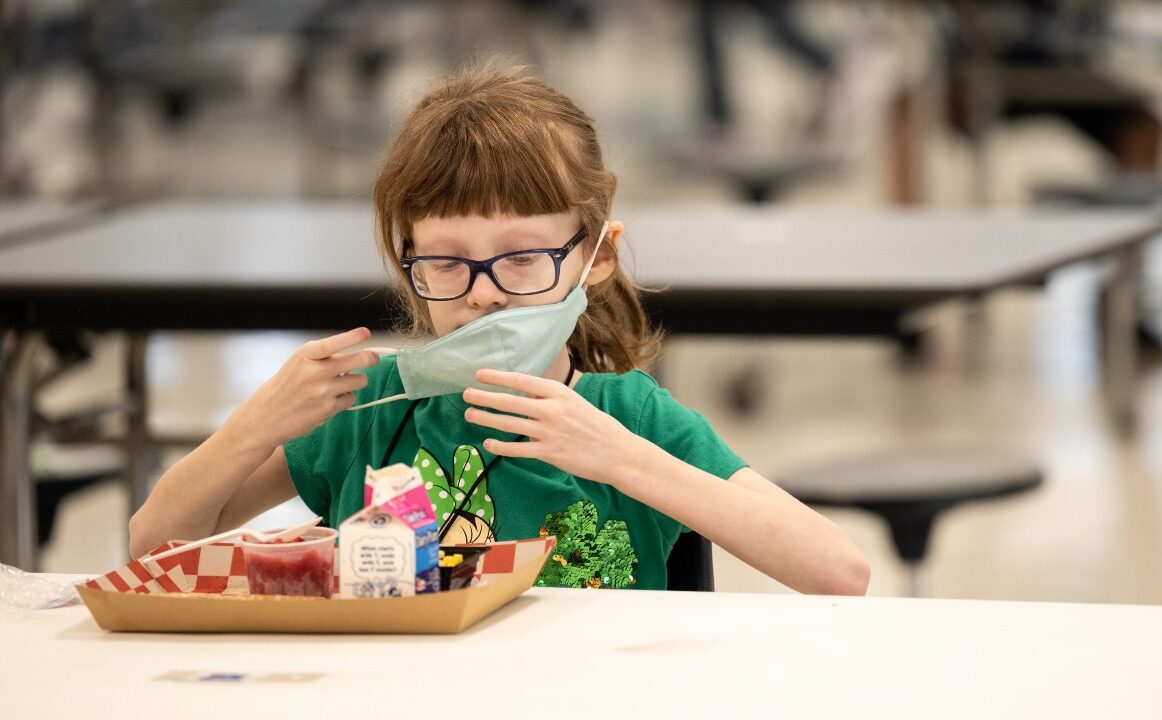 "It's really important that we distinguish between children who are hospitalized with asymptomatic SARS-CoV-2 infections and those hospitalized for COVID-19 disease," Dr. Alan Schroeder, co-author of the study and clinical professor of pediatric critical care told Stanford Medicine News Center.
"Our goal is to make sure we have accurate data on how sick children are getting. If we rely on hospitals' positive SARS-CoV-2 test results, we are inflating by about two-fold the actual risk of hospitalization from the disease in kids," he added.
Dr. Roshni Mathew, the senior author of the study and clinical associate professor of pediatric infectious diseases, said the number of hospitalized kids who test positive for COVID-19 doesn't accurately measure the rate at which children get sick with COVID-19 but is a better measurement of the prevalence of the virus in the community.
"The higher the prevalence, the higher the likelihood that anyone who has to come to the hospital is going to test positive," Mathew said. "Just knowing that a child is hospitalized and has the virus is not enough information to determine if they are actually sick with COVID-19."
The researchers said the study was limited by the small sample size from one hospital.
Severe illness from COVID-19 is rare among children. Of the more than 587 thousand deaths (due to or with COVID-19), 308 (pdf) were children as of May 13.
"At the start of the pandemic, children were considered to be minimally impacted and represented a very small proportion of reported infections," the authors of the study wrote. "As time has elapsed, we are learning that infection and transmission rates in children, though lower than adults, are non-negligible."
Multi-system Inflammatory Syndrome (MIS-C)
The first case of MIS-C was identified in Delaware in April 2020. Since then, the Centers for Disease Control and Prevention (CDC) said that 3,742 kids have been diagnosed with MIS-C in the United States, with a total of 35 deaths as of May 3.
More than 3.8 million children have tested positive for COVID-19 as of May 6, and make up 0.00 percent to 0.21 percent of all COVID-19 deaths, according to a joint report (pdf) by the American Academy of Pediatrics and the Children's Hospital Association.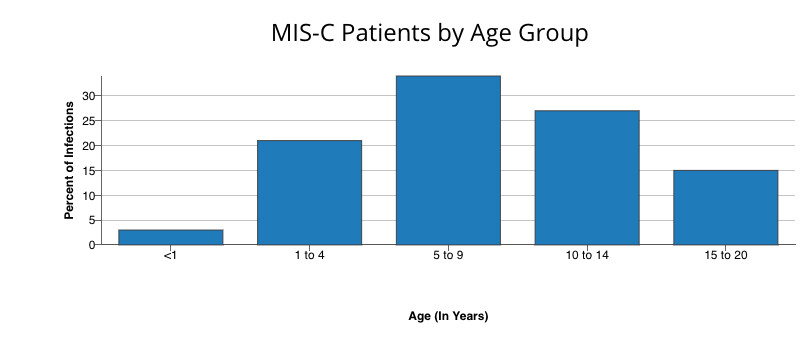 The inflammatory syndrome affects children less than one up to 20 years old and may occur several weeks to a month after exposure to the CCP virus. The specific causes, risk factors, and long-term effects are still unknown.
Dr. Christine Mikesell, a pediatrician, told Michigan Medicine in March that MIS-C cases "are so low, it's difficult to distinguish which children are at highest risk," adding that the rare syndrome occurs "in two out of 100,000 children, or less than .01 percent of the population."
She also said parents shouldn't be too alarmed about the condition.
"For parents, it can be alarming to see headlines focused on severely sick children," Mikesell said. "But this condition can be treated, and many children who develop MIS-C don't get critically ill or require intensive care."
"Most importantly, the majority of children who are treated for MIS-C recover entirely," she added.
But if left untreated, the condition can be life-threatening.
Symptoms of MIS-C include a lingering fever that "usually isn't responsive to any fever reducing medications," swollen hands and feet, cracked lips, bloodshot eyes, skin rash, unusual tiredness, and gastrointestinal symptoms.