The white cliffs of Dover are striking from any perspective. 
From the sea, they look like a giant white face rising up from the water, dotted with green grass for hair. From the land, they are a jagged rope up and down the coast, a stunning juxtaposition where grazing fields meet precipice. They offer unparalleled views of the sea, and on a clear day, walkers along the cliff's footpaths can see 20 miles across the Strait of Dover to France on the other side. 
The cliffs are capsules of history, imprinted by some of England's most significant events. Situated on the narrowest part of the Channel, the cliffs were instrumental to Britain during the Second World War. Large gun batteries were constructed along the coast, and tunnels, known as the Fan Bay Shelter, were carved deep into the chalk for use as shelters. The South Foreland Lighthouse stands from the Victorian era, and it guided hundreds of ships to safety until its decommissioning in 1988. 
My own history, too, has been timestamped by the cliffs. My memories of the cliffs intertwine with memories of my family. My parents left the United Kingdom for a job in the United States before I was born, which means I've grown up with my feet planted here and my fondest memories there, when all our extended family was together.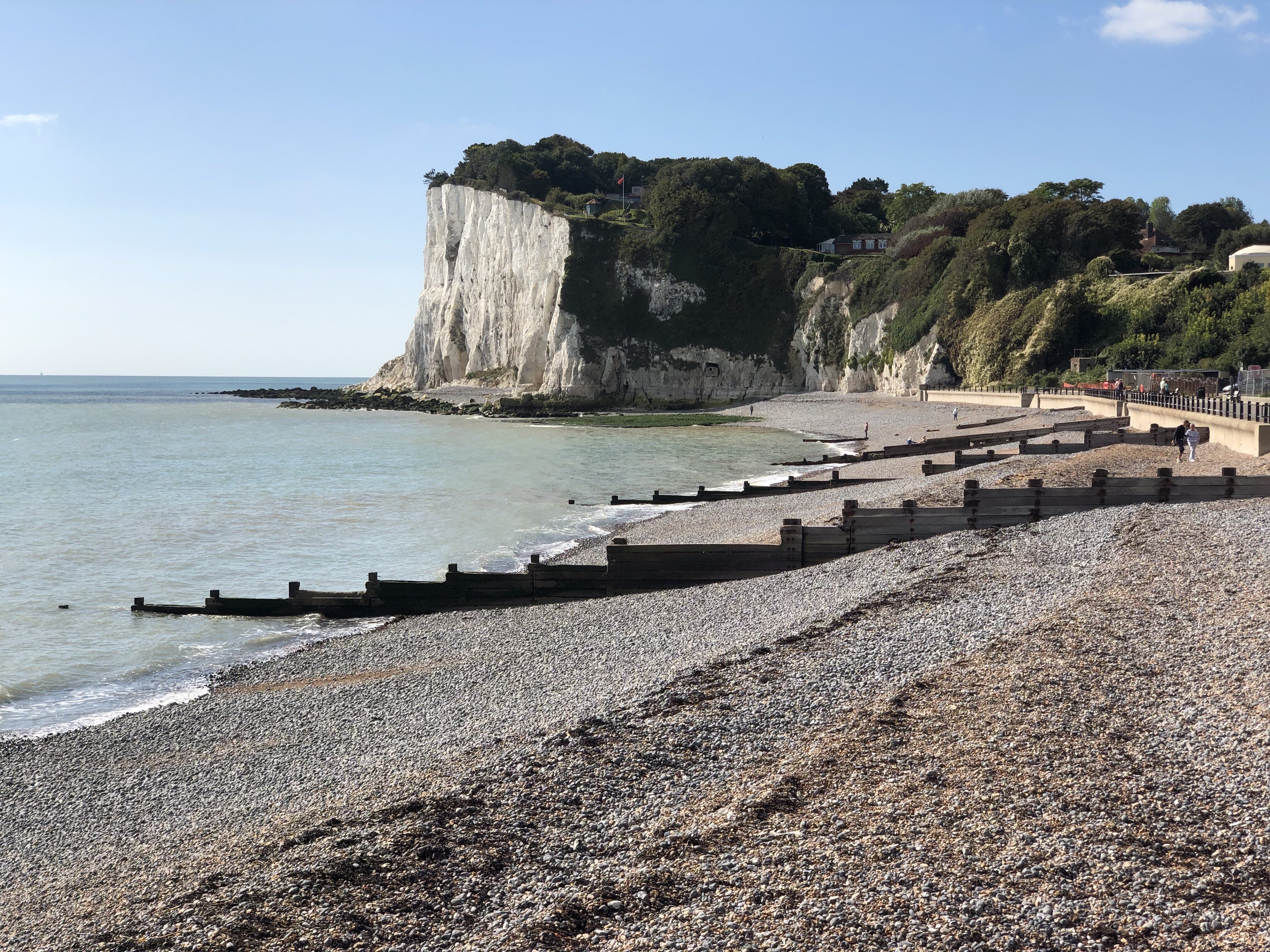 I remember first really noticing the ivory walls from the lookout at Dover Castle. My grandad, a lover of history, had a fascination with King Henry VIII. He had taken me there, and in his thick, northern English accent, gave me information of questionable accuracy that the guidebook didn't include about his life and six wives. I remember looking at the cliffs and thinking about how much life they had seen; how wise they were. The cliffs and my grandad seemed to have so much in common.
My favorite walk on the cliffs is one I have repeated several times in my life: first as a teenager, then as a newlywed, and most recently as a mother. It's a walk along the cliff's footpaths, usually starting at St. Margaret's Bay, down to The Zetland Arms pub in Kingsdown, and then back again: about six miles in total. In my memory I am always dressed in sneakers and shorts on this walk, with enough money for a pint in my back pocket, navigating grazing ponies and small rocks in the footpath as I chat with an aunt or cousin. The sun is shining, the sea breeze just strong enough to keep us comfortably cool as we share with one another as much as we can about our own worlds away from these cliffs: lives lived so far away from one another but still significant enough to want to know about.
We're a walking family: I have very few recollections of us all being together that don't involve three or four hour hikes, broken up by a cup of tea or pint at a pub. Walking together, I think, is a key to how we have stayed so close, so many miles apart from one another.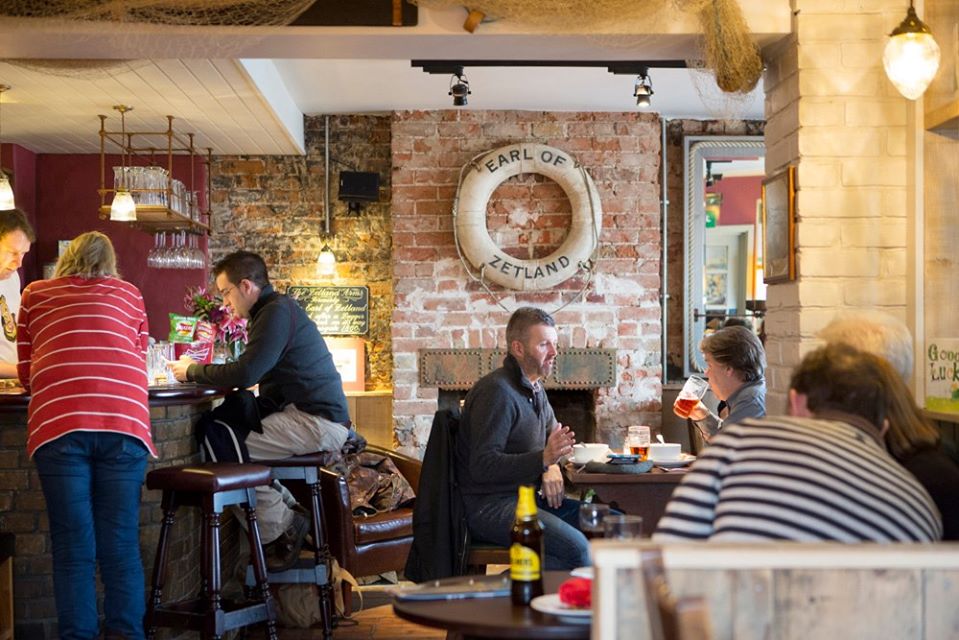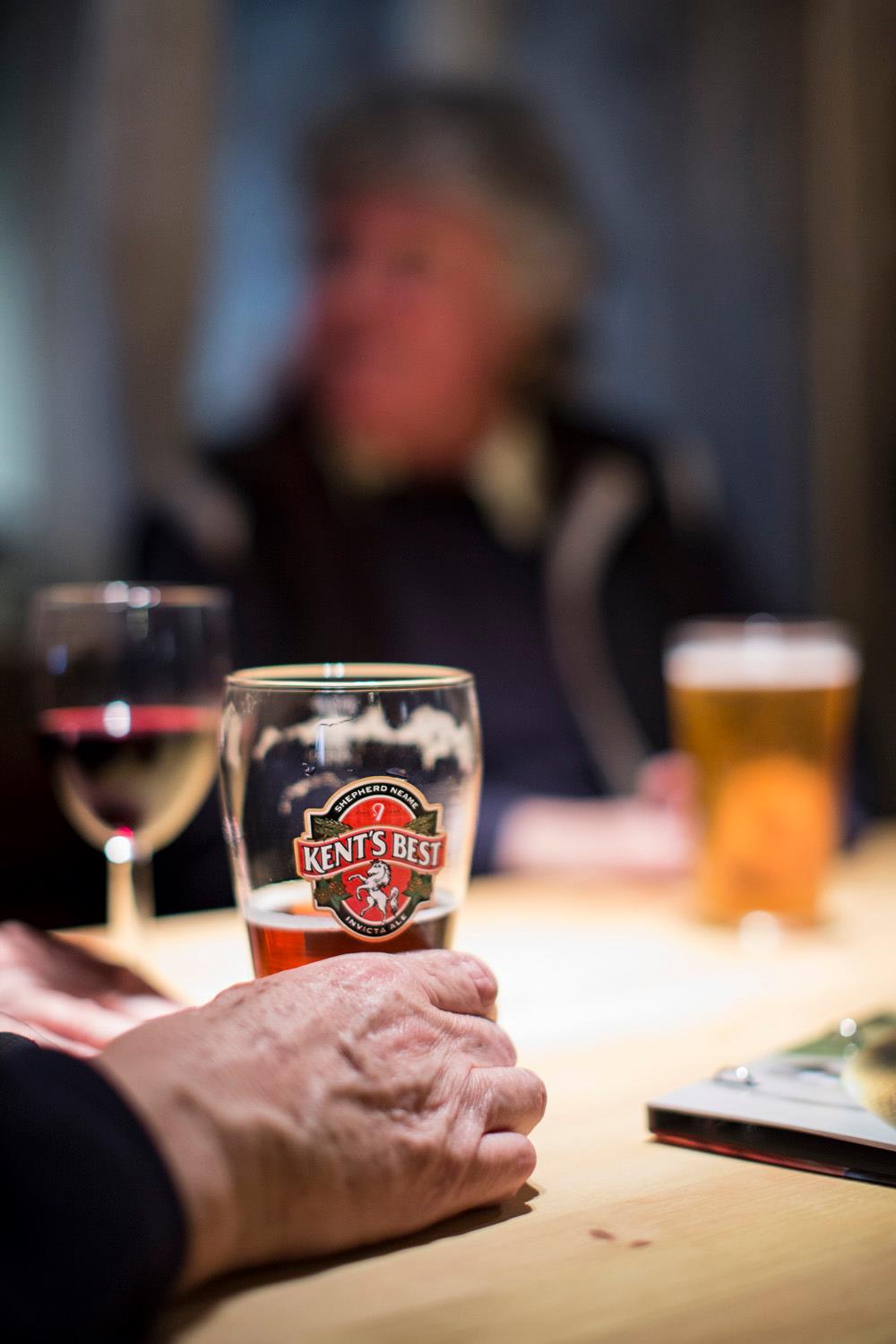 Footpaths stretch 16 miles along the cliffs, providing iconic views in every direction. Meadows grow right up to the edge of the cliff, and in order to preserve the cliffs in the best way possible, the grass is maintained by grazing animals. It's not uncommon to come across sheep or ponies munching their way through the day. 
Sometimes one of us would bring up the war while we walked. We'd talk about what it might have felt like to watch Spitfires zooming through the air, or to watch evacuees from Dunkirk come home. My cousins and I wondered what it would feel like to witness history, even as we witnessed our own adolescence unfolding, and made jokes and played games that would become part of our own family's story. 
We'd stop, hungry and thirsty, at The Zetland Arms. It's a quaint, cozy place to rest our legs and enjoy a pint or a pot of tea, or both. The pub features fresh seafood, chips, and local beers like the Spitfire Ale, a Kentish ale first brewed to commemorate the 50th anniversary of the Battle of Britain. The place feels simultaneously like a local hangout and a tourist's dream. With a cozy, crackling fire in the winter and seating on the pebbly beach outside in the summer, the Zetland is a place to linger, something we always seemed to do: telling stories while creating the memories we'll one day tell stories about. Finally, full and sleepy, we'd stretch and make the trek back to our car.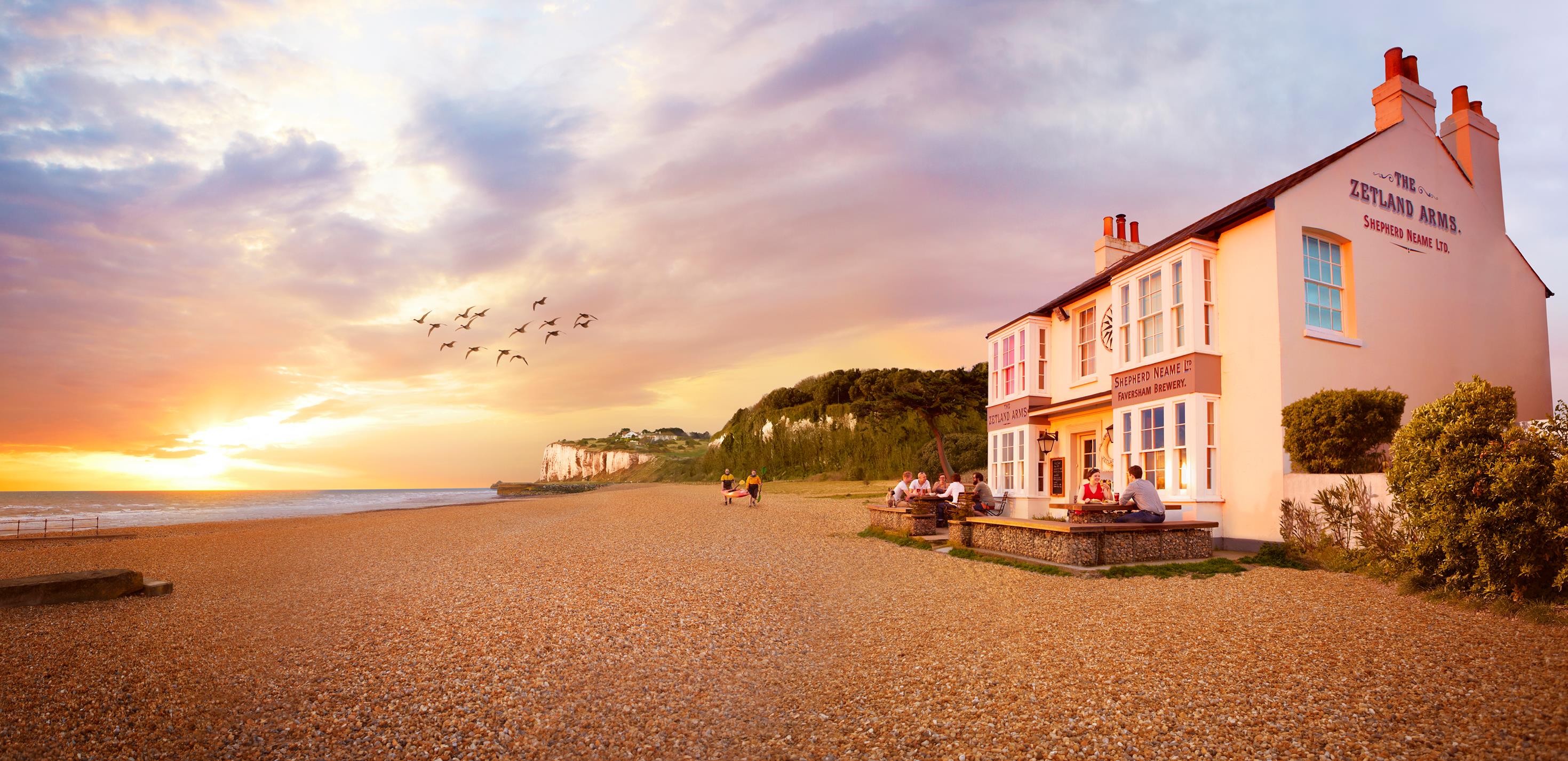 I most recently visited the cliffs and The Zetland Arms last fall. My grandmother's hips won't let her walk the way they used to, so we went early to have a cup of tea while we waited for the rest of the family to walk down and join us. As we sat on a picnic table on the pebbled beach, our faces tilted to the sun and the white chalky precipice at our backs, I thought about these cliffs' capacity to hold memories. The cliffs had been witness to key events throughout history, and had served as a backdrop for my own childhood memories. Something about the cliffs makes room for life to happen. Maybe it's their beauty or their grandeur. They shake us from our ordinary routines and remind us that we are alive, that we are capable of awe. 
The white cliffs connect moments in history to one another. They serve as a steady link throughout England's many phases. As I watched my relatives wind down the road to the pub, I realized the cliffs offer a link to me, too. They are an integral part of our family history. 
Rachael Dymski is an author, florist, and mom to two little girls. She is currently writing a novel about the German occupation of the Channel Islands and blogs on her website, RachaelDymski.com