Carrie Alaine Markis, 46, was arrested last week and was charged with distributing opioids to customers around the United States, reported the Sacramento Bee newspaper.
In all, she sold more than 20,000 prescription pills via a marketplace called Farmacy41. She also used three dark websites, the report stated.
Markis, who has a master's degree in nursing and health care leadership from the University of California-Davis, was held without bail and is slated to make a court appearance.
She allegedly sent private messages to customers explaining that Farmacy41's name stemmed from the fact that she was 41…
Her arrest stems from a July 2017 takedown of the dark web AlphaBay marketplace, which was described by the Bee as the "largest illegal sales site busted to date."
AlphaBay's data was seized by investigators, who were then led to Markis.
State records show she is a registered nurse whose license was issued in 1996 and expires in August 2020, but she's currently listed as "inactive" for unknown reasons, the Bee reported.
California nurse charged with illegally selling thousands of opioid pills on dark web https://t.co/YUOUY7Mlww #FoxNews

— FlyTech (@Bass705) January 29, 2019
In online messages, Markis allegedly told buyers that "she sourced her narcotics from 'individuals who supplement their income through diversion,' meaning people who sell the prescription drugs a doctor has authorized for them," court records said.
She was also active on the Pandora marketplace from December 2013 through August 2014, selling 2,577 hydrocone pills, 2,069 oxycodone pills, 311 morphine pills, and 32 fentanyl patches.
She collected some 206 Bitcoin, which was worth about $122,000 at the time, and her Bitcoin would be worth some $730,000 today, the Bee reported.
Her "cover biz," or business, was selling Nutrivite vitamin products, court records said.
Meanwhile, her Farmacy41 website, which operated via AlphaBay in 2015 and in 2016, sold 3,000 pills and 64 fentanyl patches worth about $74,235.
"User reviews of Farmacy41 are overwhelmingly positive," the affidavit stated. "The majority of the users' ratings are five out of five stars."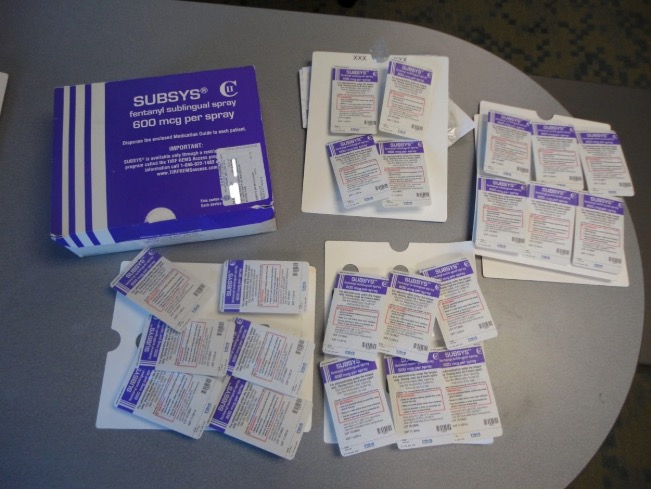 Fentanyl Overdoses
In August, President Donald Trump urged the Senate to pass a measure to stop synthetic opioid drugs such as fentanyl from being transported into the United States via the U.S. Postal Service system.
"It is outrageous that Poisonous Synthetic Heroin Fentanyl comes pouring into the U.S. Postal System from China," he wrote on Aug. 20.
The shipment of fentanyl from China to the U.S. is "almost a form of warfare," Trump said in August.
"In China, you have some pretty big companies sending that garbage and killing our people," Trump said at the time.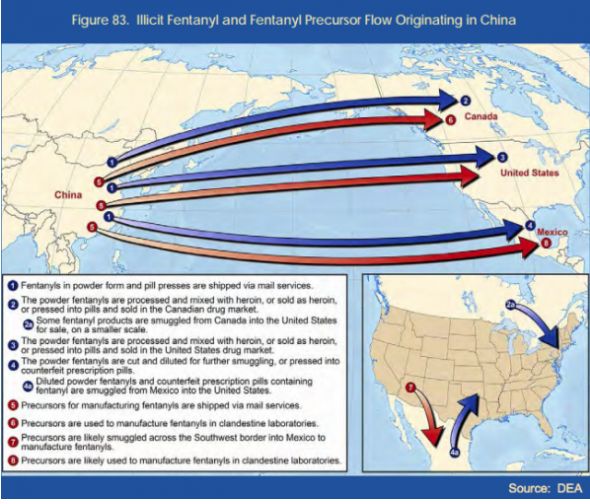 More than 71,500 Americans have died of a drug overdose in 2017, according to data released the U.S. Centers for Disease Control and Prevention.
The majority—or least 68 percent—of those deaths could be attributed to opioids such as fentanyl.
"[Chinese drug makers] have been using the internet to sell fentanyl and fentanyl analogues to drug traffickers and individual customers in the United States," said Deputy Attorney General Rod Rosenstein in a statement on Oct. 17, 2017.