Have you ever considered browsing for cars in your housecoat and slippers?
Of course not. You need to leave your house to shop for cars, and no one steps outside wearing those things.
But what if you could see and ask questions about a new car from the comfort of your home, in the evening, while wearing your pyjamas?
Cadillac Canada is trying to make that a reality with the launch of Cadillac Live, a new online service that allows you to view 10 cars in the Cadillac lineup with the help of a sales specialist between 6 PM and 2 AM Eastern time, Sunday through Thursday. The video is one-way, meaning that you can see and speak with the representative, but he or she can't see you.
An agent can be accessed immediately during live hours when available. If the online showroom is closed or there are too many people in line, you'll be invited to set an appointment.
Once you connect, the agent will ask you some questions to help direct you to the products most likely to be of interest to you. You'll be free to talk through any inquiries you may have, and the agent will book test drives for you at your closest dealership for any cars that might seem to fit your needs.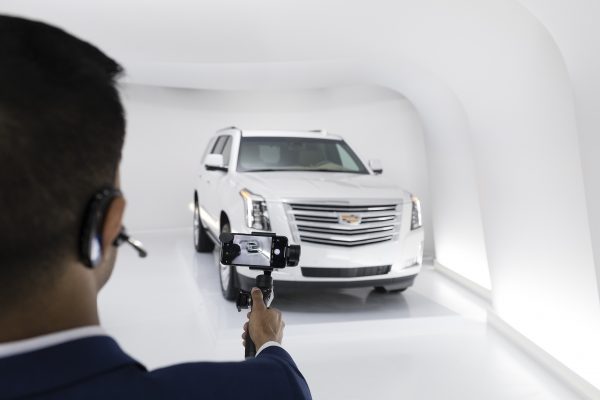 Hoss Hassani, managing director of Cadillac Canada, says that Cadillac Live is the result of a long-term study of the evolving buying habits of consumers.
"Cadillac is expanding its portfolio, which means we're going to be competing in new segments, which means we're going to be competing more, period," Hassani says. "We knew that we had to get somewhat creative in terms of how we get in front of shoppers.
"One of our research insights was that video walk-arounds of vehicles are highly popular among customers, but more importantly are a key factor in shifting a person from more of a passive shopping mode into an active shopping mode, i.e., I'm going to buy a car in the next 60 days.
"We thought, if customers like videos, what if we could give them an interactive video? And that's how the idea started and evolved to bring us to Cadillac Live, which is essentially one part personal shopper, one part digital interactive showroom."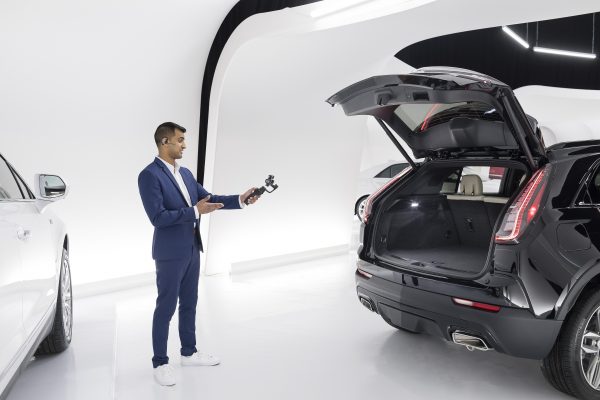 Cadillac Live is designed to be used across Canada, which means that it was legally required that both English and French would be available on launch. But Hassani says that Mandarin is among the first languages that the brand is considering adding to its capabilities during the pilot program.
"The third-most important language that has been a priority for us has been Mandarin," Hassani says. "It would greatly benefit newcomers to Canada who may not have acclimatized as quickly and are still comfortable speaking in their mother tongue, particularly when it comes to something as complex as car shopping."
When finding the right people to have in front of visitors to the Cadillac Live platform, Hassani says there are key attributes that the organizers were looking for.
"A key detail of Cadillac Live is that it's one-way video, so customers can see our team, but our team can't see the customers," he said. "It's one thing to engage people when you're two feet in front of them. It's another to try and engage somebody that you can't see.
"Some of them came from our auto show circuit. Most of them are new to the Cadillac world."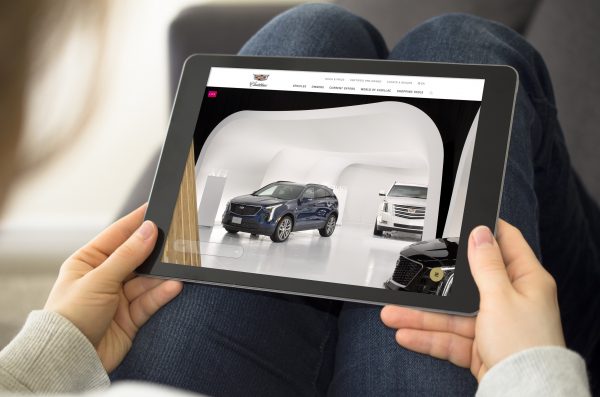 Hassani says that where consumers might prefer the Cadillac Live format over visiting a traditional dealership—although he adds that physical dealerships continue to be a crucial element in the buying process because they remain the only way that a buyer can physically interact with a vehicle before purchase—is that the caller is the one who has the opportunity to lead the conversation.
"If a customer calls in and says take me through a pitch of the car, of course we'll do that and we'll touch on the key messages and features that we want to promote or that we think are differentiating," Hassani says. "But a customer can have an entire interaction with the Cadillac Live agent. If they just want to spend 20 minutes talking about child seats and how many can fit and in what configuration and what does that mean for rear cargo, that is entirely up to the customer.
"To put out this completely customer-led discussion is a different level of empowerment."
Shoppers interested in trying out the platform can visit Cadillac.Live. During active hours, they will be connected with an agent right away or placed into a queue. If it's outside of the staffed hours or the agents are busy, visitors will be invited to watch a preview video or book an appointment for a later session.
Stephanie Wallcraft is an award-winning automotive journalist based in Toronto who was raised by a full-time autoworker and believes that Canada's diversity is its strength.