Cadillac's ongoing growth cycle is continuing in Canada with new products being introduced along with additional expansion and signs that there's more yet to come.
With the recent addition of the subcompact XT4 and three-row XT6, the brand's lineup of SUVs is now complete. Shane Peever, managing director for Cadillac Canada, says that reaction to the changes has been positive so far.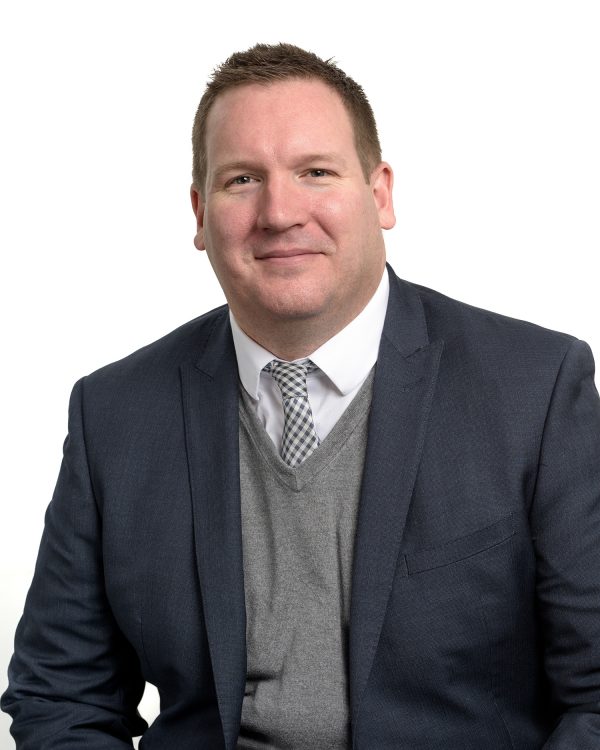 "Our all-new XT6 is arriving at dealerships across Canada now and the initial response for the vehicle has been very positive" says Peever. "We are pleased to see Canadians response to our complete range of SUVs—XT4, XT5, XT6 and Escalade. XT4 continues to be second in its segment, and early sales for XT6 show Canadians' desire for a third-row SUV."
Apart from an impending update for Escalade that's rumoured to be arriving very shortly, this allows Cadillac to turn its attention to its sedan offerings. After showing the CT5 mid-size sedan for the first time in April, a followup event in the brand's hometown of Detroit became the site of the world debut of the next generation of V-Series sedans, the 2020 Cadillac CT5-V and CT4-V.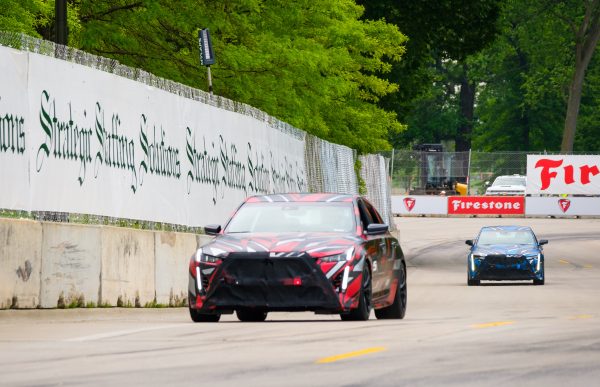 The CT5-V, which is powered by a 3.0-litre twin-turbocharged V6 that creates 355 horsepower and 400 lb.-ft. of torque, and the CT4-V, which houses a 2.7-litre turbocharged four-cylinder engine that produces 320 hp and 369 lb.-ft. of torque, will both have available all-wheel drive. They will also optionally include the recently expanded Cadillac Super Cruise feature, which will soon allow hands-free driving on more than 320,000 km of controlled-access highways throughout North America.
Both cars are designed to be more approachable and less intimidating performance variants than V Series vehicles have been traditionally.
"Cadillac is drawing more customers into the V-Performance family by adding a new level of performance capability between our Sport models and the ultimate, high performance track capability," Peever says. "Powered by Cadillac's latest turbocharging technology and building on more than 15 years of track-honed driving experiences, the first-ever CT4-V and CT5-V usher in the next era of the brand's eponymous performance sub-brand."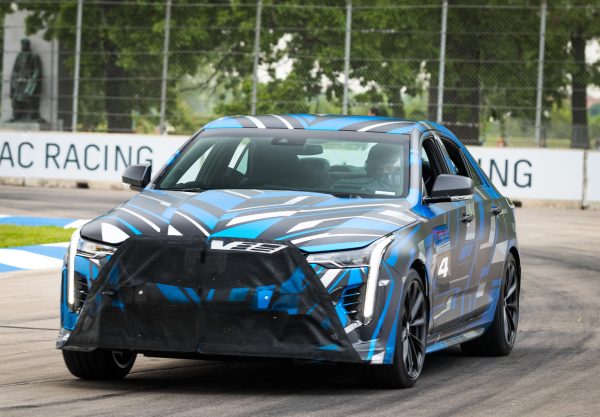 This reveal provided the first look at the upcoming CT4 compact sedan, which has similar styling to its larger siblings but comes at a lower cost and with features like brighter paint colours to appeal to a younger audience. Full details on this new vehicle will be made public shortly.
"The first-ever CT4 blends nimble handling and Cadillac's signature technology features for a new generation of sedan customers," Peever says. "The CT4-V, which was revealed in June, takes those traits further, infusing the brand's racing DNA in a dynamic, responsive and exhilarating driving experience."
On the service side, Cadillac Live, the online service that allows customers to reach sales agents and take part in virtual product walkarounds at a time and place that's convenient for them, has had a successful pilot period so far according to Peever.
"Cadillac Live is off to a great start and has allowed us to reach more customers who can shop for a vehicle when and where they want," he says. "We have expanded the program allowing Canadians to speak with a Cadillac Live Agent Sunday to Thursday from 9:00 a.m. to 1:00 a.m. Eastern time."
Exclusive dealership locations for the brand continue to expand. On top of the first Cadillac-exclusive location in Western Canada, which opened in Calgary early this year, the brand's first standalone location in Ontario recently opened in Woodbridge. Roy Foss Cadillac Woodbridge officially opened on July 29 with 7,000 square feet of space at 2 Auto Park Circle.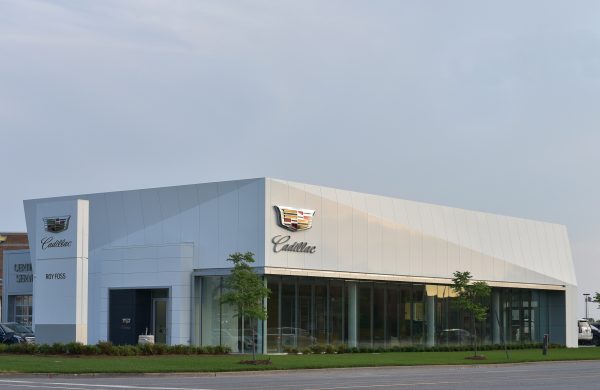 Four vehicles will be displayed in the showroom, with six more available outside. The building incorporates two Cadillac delivery pods where new owners will be introduced to their vehicles and four dedicated service bays. The facility is also LEED certified and features three electric vehicle charging stations.
"I'm incredibly excited to join my team in embarking on our next chapter here in Woodbridge," says Sam Alaimo, president of Roy Foss Cadillac Woodbridge. "This state-of-the-art facility lets us build on our promise to serve Toronto's luxury vehicle market at the standard it deserves."
Stephanie Wallcraft is an award-winning automotive journalist based in Toronto who was raised by a full-time autoworker and believes that Canada's diversity is its strength.