Spectacular pictures taken from all corners of the earth by some of the world's best photographers feature the unmatched beauty of nature in this year's
World Nature Photography Awards.
From remote Antarctic lagoons, where leopard seals hunt their penguin prey, to pristine ice falls in central Japan; from half-submerged scenes of American crocodiles stealthily skulking below sun-kissed tropical waters in Cuba, to the awesome power of bull elephants sparring in Kenya; the majesty and wonder of the earth, and all its creatures, are showcased in the competition winners' submissions from across six continents.
The top prize for World Nature Photographer of the Year 2021 went to Amos Nachoum from the United States, whose dynamic underwater picture of a ferocious-looking leopard seal playfully penguin hunting in the Antarctic also won the Gold prize for the "Behavior – Mammals" category. For his photo, Nachoum took home a cash prize of $1,000.
Gold: Behavior – Mammals
"For hours, I waited for the low tide to arrive along a shallow lagoon on a remote island off the Antarctic Peninsula," Nachoum recounted. "Like clockwork, the leopard seal arrived in the lagoon just before low tide. It put its head in the water and looked just like a rock sitting in the receding water. The young Gentoo penguins only dare to enter the water when it is shallow and when they got close enough to the seal, it turned its head at lightning speed, catching one of the penguins by its feet and taking it to deep water. Once the seal reached open water, I followed it and swam parallel to it, observing its actions. To my surprise, it let go of the penguin twice. Each time, the seal chased after the penguin again, as if it was enjoying the game. The terrified penguin tried to escape as the game continued. But soon, the end came."
Gold: Behavior – Invertebrates
Gold: Animal Portraits
Other winning entries feature a row of red ants instinctively forming an ant bridge in order to cross a span of water in Indonesia; a coalition of male cheetahs daringly crossing a raging river in the Maasai Mara; and an intimate scene of a mother long-tailed macaque and her babies portraying the primate family enjoying a cuddle on a hot day in Bali, Indonesia. Like windows into another realm, these scenes reveal some of the magic and mystery of our world.
"We believe in the power of photography to put a spotlight on the majesty and wonder of the natural world around us," World Nature Photography Awards stated. "The mission of the World Nature Photography Awards is to celebrate the world's best nature photographers whilst showcasing nature's beauty to a wider audience."
And in an effort to preserve the pristine vitality of our planet, the competition has committed to plant a tree every time someone enters the competition.
Here are more highlights featuring the WNPA winners: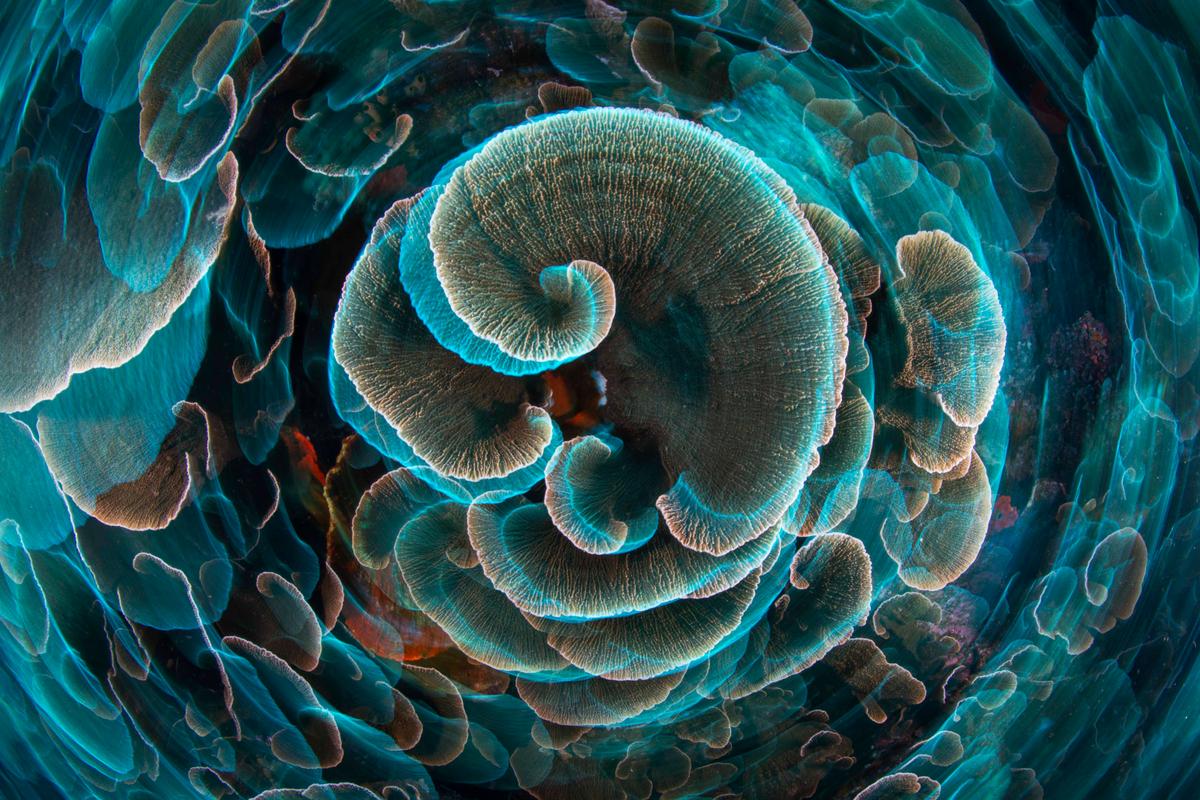 Gold: Animals in Their Habitat
Gold: Behavior – Amphibians and Reptiles
Gold: Black and White
Gold: Nature Art
Gold: Photojournalism
Gold: People and Nature
Gold: Planet Earth's Landscapes and Environments
Gold: Plants and Fungi
Gold: Urban Wildlife