It's one of travel's greatest pleasures—and in this case, an internationally recognized cultural treasure.
With recipes dating back as many as 10,000 years, deep into Mayan and Aztec history, and dishes further enhanced by the many other cultures that came to Mexican shores over the centuries—West African, Spanish, French, Portuguese, and lots more—this complex, delicious melting pot has made Mexican cuisine one of very few culinary traditions deemed an "intangible cultural heritage" by UNESCO, which granted the designation in 2010.
And while that's high praise, indeed, it all cooks down to what's on your plate, from simple tacos to sauces many generations in the making. Here are some of the best places to try authentic Mexican on your next visit here, from the capital to popular sun spots along the coast.
Central de Abasto, Mexico City
While it may not top any hotel concierge's list of "must-do" attractions in Mexico's massive capital, this market—the largest in Latin America—feeds an entire city. And it feels like a city unto itself, too, vast, rambling, and employing tens of thousands, with as many as 300,000 vendors and merchants and visitors passing through its doors every single day.
You'll definitely need a guide—the place is a labyrinth of crisscrossing passages, all of them jammed with pushcarts and lined with overflowing stands. Some hotels offer special chef's tours, where you can accompany a member of the culinary team while they buy for the day's menu, sampling along the way, everything from avocadoes to fresh peppers to "
huitlacoche
," actually an agricultural disease that deforms, and transforms, the taste of corn (dating back to the Aztecs, it's funky, and purple, and is sometimes known as the Mexican truffle). 
Zócalo, Mexico City
Arguably the most recognizable plaza in the country, the capital's central square (formal name: Plaza de la Constitución) is a grand place that was once the ceremonial center of the Aztec city of Tenochtitlan, the largest metropolis in the pre-colonial Americas. The ruins of their Great Pyramid remain here, and the Zócalo is now home to monuments of contemporary Mexico, as well, including the National Palace and the city's main cathedral. And the best part? Tucked away, just a block off the square, sits Taqueria Arandas, a stripped-down, locals-only kind of joint where you can join the busy lunch rush, the line reaching out the door, with everyone seeking some of the best tacos al pastor in the country.
Order quickly—the folks behind the counter will keep you moving—then eat this quintessential city street food, which uses spit-roasted pork and a few Middle Eastern spices, at a bare-bones table lined with several of your fellow diners. 
El Arrayan, Puerto Vallarta
A few decades back, this beach town was nothing but a small fishing village on the Bahia de Banderas. 
Now one of the most popular getaways on the Pacific coast, Puerto Vallarta is full of excellent restaurants, from street stands and tiny hole-in-the-wall places, to El Arrayán, one of the best in town. Set around a sunny courtyard with its namesake tree growing in the middle, this small restaurant features cuisine from across the country on their plates. Recommended: the crunchy cricket tacos—a corn tortilla filled with onion, cilantro, and lime and, of course, roasted crickets, brought here from Oaxaca.
Don Julio, Jalisco
It's the stuff of legend. A product with an "appellation of origin" that can only be made in the Mexican state of Jalisco (much like champagne can only be made in Champagne), the stories behind tequila date back to the Aztecs, when, as the story goes, a lightning strike revealed the liquid, and once distilled, it became a gift from the gods.
The heartland of this blue agave spirit remains in the hills just outside Guadalajara, in the actual

town of Tequila,

where distillers use methods that date back as many as 400 years (some even play classical music for their plants, swearing that it encourages their growth). But you can have a great tasting much closer to the tourist hubs of Puerto Vallarta and Riviera Nayarit, where you'll learn the important differences between silver, añejo, and extra-añejo (and maybe finish off with a little bit of mescal, a smoky spirit derived from the same plant).
Cocina de Autor, Riviera Maya
One of the most innovative restaurants on the Yucatán Peninsula, this small, intimate spot is located (perhaps counter-intuitively) within an all-inclusive resort, the super-luxe Grand Velas. Essentially a test kitchen, chefs here create unique daily menus, playing with essential Mexican ingredients like chilies, chocolate, tomatoes, vanilla, and others, all of which originated in this country. It can be an intense experience—their abiding principle is, "cooking with thoughts, eating with feelings." Bring a big appetite—eight courses is standard fare, and the chefs usually add a surprise or two.
Navios Mexican Fusion Seafood, Cancún
Located near the seemingly endless line of glassy hotels and condos in this massively popular vacation spot, Navios is all about the water. Set right over the sea in a series of cabanas surrounded by a blue lagoon, it's named after classic sailing ships, with cuisine inspired by various different corners of the country. And so much, from their tostadas to their tuna tartare, comes right from the ocean. Try a nice, light octopus carpaccio to start, proceed through pescadillas (their specialty), and then get serious with a fish fillet, Guajillo style—grouper with those namesake chilies, garlic, and a little white wine.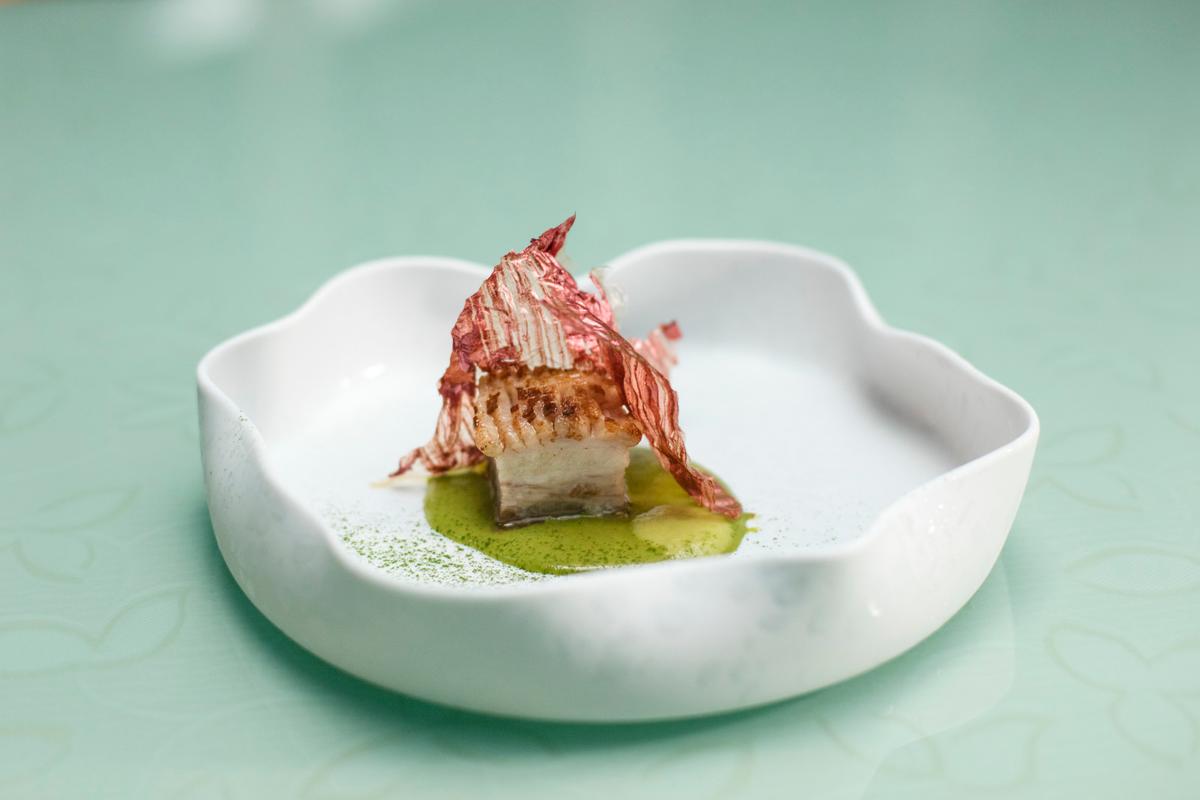 Fifth Avenue, Playa del Carmen
Running right through the heart of this Riviera Maya resort town, Fifth Avenue (or, actually,
Calle Quinte Avenida
) is a five-mile, pedestrian-only thoroughfare lined with shops and attractions, including the Frida Kahlo Museum. But most people come here for a bite to eat. You'll find plenty of places to pick from, but a few stand out from the mass-market names. Skip Señor Frog's and head to Casa del Agua, where you can grab some ceviche made with a family recipe, local grouper, avocado and red onion, and Carboncitos, which serves up classics like stuffed poblano peppers and tortilla soup on a patio that spills out, right onto the street. Then, finish your night at Ah Cacao, with a steaming mug of Mayan-style hot chocolate, dark and rich, with a nice kick of spice.
While land crossings remain prohibited, regular flights connect major U.S. cities with Mexico's capital, as well as most popular sun spots. 
Toronto-based writer Tim Johnson is always traveling, in search of the next great story. Having visited 140 countries across all seven continents, he's tracked lions on foot in Botswana, dug for dinosaur bones in Mongolia, and walked among a half-million penguins on South Georgia Island. He contributes to some of North America's largest publications, including CNN Travel, Bloomberg, and The Globe and Mail.