I waded across the Mississippi once. That might sound preposterous or Paul Bunyan-like in hyperbole, but the Mighty Mississip' has, like all big rivers, its humble origins. The official starting point is Lake Itasca, located in its namesake state park in northern Minnesota. From there the river is a 20-foot wide stream of ankle-wetting water embarking on its three-month, 2,300- to 2,350-mile journey (depending on who you ask) to descend 1,475 feet to the sea at the Gulf of Mexico. 
This course takes it along Minnesota, Wisconsin, Iowa, Illinois, Missouri, Kentucky, Tennessee, Arkansas, Mississippi, and Louisiana, a broad slice of American life and landscape, and all I can think is: road trip! In fact, it's already mapped for you: The Great River Road National Scenic Byway, first developed in 1938, is a route as grand as the river itself. Stringing together a series of local, state, and national highways, the combined 2,340 miles follow as closely as possible along the banks of the muddy master, in some cases on both sides. Each state has its own managing commission but the entire route (
fhwa.dot.gov/byways/byways/2279/maps
)is marked by green signs bearing a white river steamboat inside a pilot wheel.  
Consider the range of cultural experiences—shucking fresh oysters and spooning up jambalaya while listening to jazz in the French Quarter in New Orleans; hitting up Graceland, getting your fingers covered with barbecue while tapping your feet to blues in Memphis; and dining on fried walleye filet with a side of
wild rice
(or a Juicy Lucy burger in Minneapolis) and local craft beer while listening to the loons at the headwaters in Minnesota. 
The segment running the border between Wisconsin and Minnesota is characterized by majestic bluffs overlooking barges negotiating the locks while eagles circle above. The winding road passes through tiny towns such as Potosi, Wisconsin, home to an eponymous brewery and the National Brewery Museum.
Midway along this life journey I found myself in St. Louis, beneath the Gateway Arch, on a tram ride to the top for a unique viewing experience of the river. In the afternoon, I crossed east to Illinois and visited Cahokia Mounds, one of 11 UNESCO World Heritage cultural sites in the United States. In the 13th century, this city, built by what archaeologists refer to as the Mississippian culture, once rivaled London in size. At the top of its largest earthen pyramid I looked back at the Arch where it marked the river. 
Driving home, I stopped for dinner in the Quad Cities—Davenport and Bettendorf, Iowa, and Rock Island and Moline, Illinois. The river runs through them east-west. Here you can take a cruise on the riverboat Celebration Belle, tour the Deere family mansions, and see a combine being made at the John Deere factory. 
Choose Your Angle
A road map so enormous can use a bit of focus. Consider a theme for your Great River Road adventure. 
History buffs can visit Civil War battlefields, Underground Railroad locations, and archaeological sites. Besides Cahokia, there is more archaeology at Wickliffe Mounds State Park in Kentucky. Or visit one of more than 70 interpretive centers covering a wide variety of topics, including Mark Twain, Lewis and Clark, the National Eagle Center, aquariums, art museums, and much more.
The history of American music runs countercurrent, following the river north from roots of Delta blues and Dixie, migrating as the blues up into St. Louis and Memphis—each of which has excellent museums dedicated to the sound evolution that would give us rock, soul, R&B, country, and jazz. From Louis Armstrong at New Orleans Jazz Museum to Prince's Paisley Park near the Twin Cities, with the Delta Blues Museum in Clarksdale, Mississippi, along the way, the Great River Road offers a master course in music. 
Foodies could call this the barbecue trail, with Memphis (wet or dry rub?) and St. Louis as obvious hubs, but with several alternatives besides: Kentucky and Arkansas have their own ideas about barbecue, and even New Orleans goes rogue on the definition with its "barbecue" shrimp. (And while barbecue is not often considered a Minnesota thing, The Piggy BBQ in Walker, 30 miles east of the headwaters is worth the extra miles.)
Natural Beauty
The river route has an unbeatable natural beauty for nature lovers. Twice each year, millions of birds from 325 species make the migration along the Mississippi Flyway (
Audubon.org/mississippi-flyway
), drawing many birders hoping to add to their life lists. 
State parks abound: Pikes Peak in Iowa overlooks the river, great for fall colors. Mississippi Palisades State Park in Illinois features its own overlook and the iconic sandstone tower Sentinel Rock. Missouri's Hawn State Park is home to sandstone canyons, while Kentucky's Columbus-Belmont State Park, a Civil War site, offers river cliff-top camping. Reelfoot Lake State Park is a watery wonder with thousands of acres of lake and flooded woods for paddling, plus a national wildlife refuge nearby. Eagles dominate here in the middle of winter. Finally, St Bernard State Park lies just 18 miles south of Bourbon Street, yet is immersed in nature with camping, boating, swimming, and excellent birdwatching. Minutes away at Chalmette, visit the site of the Battle of New Orleans, the last major battle of the War of 1812.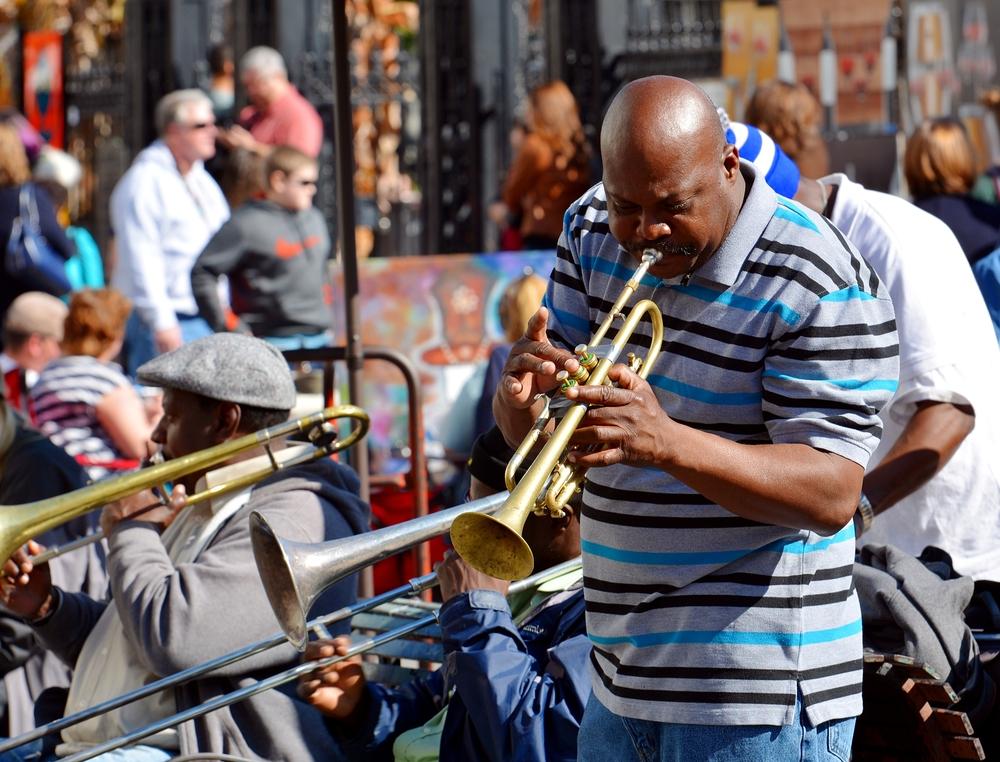 Kevin Revolinski
is an avid traveler and the author of 15 books, including "The Yogurt Man Cometh: Tales of an American Teacher in Turkey," and several outdoor and brewery guidebooks. He is based in Madison, Wis., and his website is
TheMadTraveler.com