A 28-year-old man in New York City got a tad creative in expressing his love for a woman living across his apartment. Their now-viral love story has brought light and optimism to millions of people quarantined at home amid the
CCP virus
crisis while highlighting the importance of social distancing.
Jeremy Cohen, a photographer living in Brooklyn, felt the need for some social interaction after staying at home for one week. A woman in a neighboring apartment caught his attention while he was trying to work on his photography project of documenting people hanging out on their rooftops.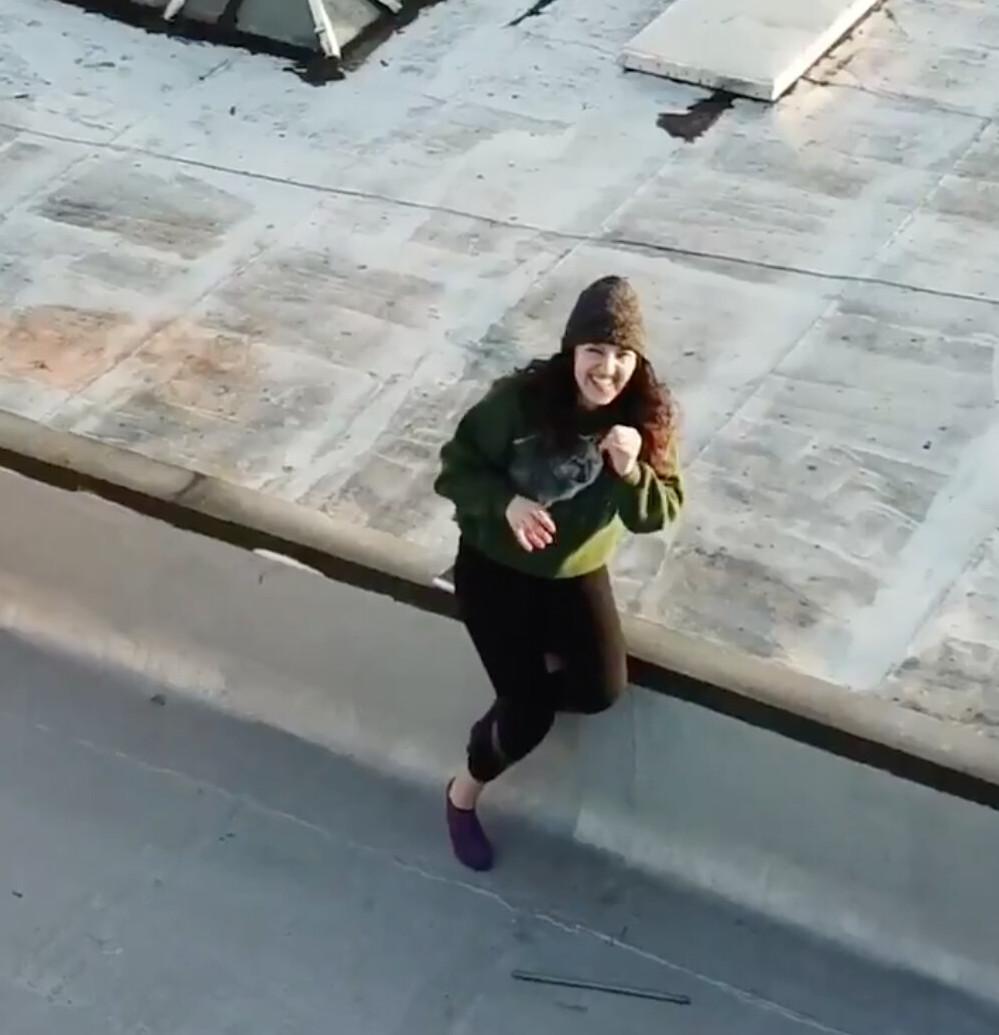 "It was the first time I saw someone dancing on the roof," Cohen told
Insider
. "She just kept dancing and I was just attracted to her energy."
Cohen couldn't wait to strike up a conversation with his newfound friend after she returned his wave. Respecting the seriousness of adhering to the social distancing rules, Cohen decided his drone would be the perfect messenger to help him deliver his phone number to the woman on the roof across his home; he later learned his special neighbor was Tori Cignarella.
The young man's 
video
showing the whole encounter has received millions of views on social media as of now. In the voiceover, Cohen said that flirting was "normally daunting" for him. He said, "2020 has been off to a terrible start, but I still needed to shoot my shot."
Fortunately for Cohen, Cignarella texted him after receiving his number, and a cute romance blossomed. The pair didn't stop at just texting each other; Cohen went ahead to ask Cignarella out for dinner.
In order to adhere to the social distancing rules, the young photographer came up with a
brilliant idea
—dining at the same time in their own spaces, Cohen at his balcony and Cignarella at her rooftop.
Despite the distance, Cignarella approved of Cohen's creativity. The cute couple chatted together on FaceTime while enjoying their dinner together, virtually.
"It felt like a real date, even though we were on FaceTime," she told
CBS News
.
Now that they had their successful quarantine-dinner date, it was time for 
part three
 of the dating. Cohen wanted to meet Cignarella up close, and he found a perfect way to meet his lady by showing up inside a giant plastic bubble.
"She loved it. It was difficult to have a conversation during our walk around the neighborhood, but we shared a ton of laughs," Cohen told
Metro
.
The pair's special date even attracted the on-duty police officers' attention. The cops had recognized Cohen after his story was broadcast on television and wanted to take a photo with the couple.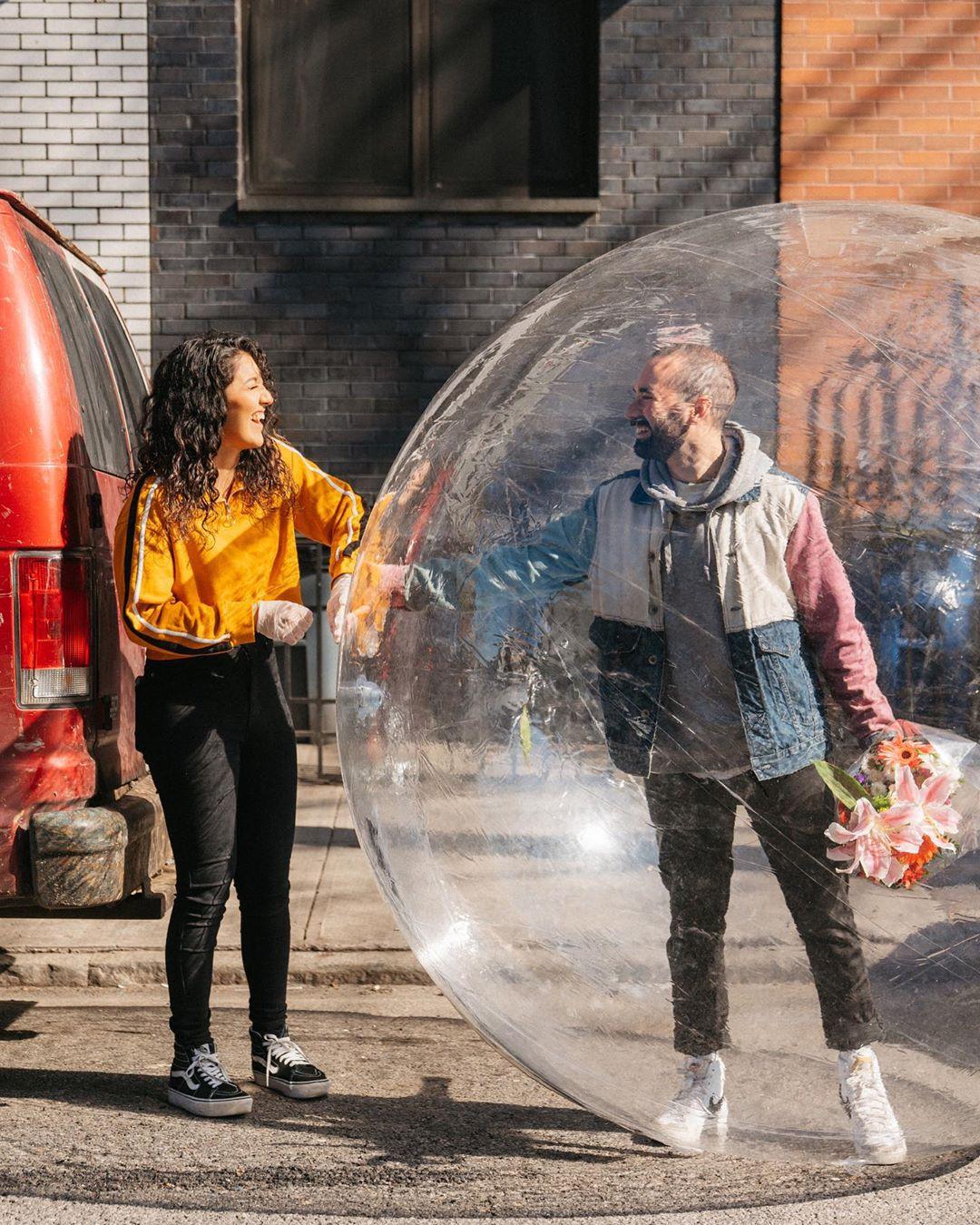 Given the severity of the CCP (Chinese Communist Party) virus, commonly known as the novel coronavirus, Cohen did not take any chances to risk his and Cignarella's health while still trying his utmost to make his budding relationship work.
In his
latest gesture
for Cignarella, Cohen put on a bar mitzvah skullcap as a mask and showed up in front of her apartment with a record player before surprising her with a special "Happy Birthday" video from her favorite singer, Lights. Needless to say, Cignarella was caught off guard again by Cohen's romantic gesture.
Since the start of Cohen's dating journey, thousands of people have been following his social media to see what his next move will be.
Cohen credited his positive attitude toward life to his mom, Eva Grayzal, a motivational speaker and stage 4 cancer survivor.
"Without [mom], I don't think I would have my optimistic outlook on life to do things like this in times like this," Cohen told
Bored Panda
.
However, despite being thrown in the limelight, Cohen didn't feel uncomfortable about it. "It makes me feel good to know people are rooting for me, but more importantly, it gives something for people to believe in during these strange and dark times," he said.
"If this story brings joy to people, then it brings joy to me."
Watch the drone-date video below: