On a remote volcanic island in the South Atlantic, there lives a Seychelles giant tortoise named Jonathan, who is believed to be the oldest-known land animal on earth.
Far older than any human being, Jonathan also predates the automobile, the television, and even the invention of the lightbulb.
This year, Jonathan is believed to be 188 years old (approximately), which means he was born around 1832, three decades prior to the American Civil War.
Yet, he's still in quite good health, according to his carers. Although mostly blind due to cataracts and having lost his sense of smell, the crusty old reptile still gets around very well; and judging by his still-lively libido, everything's still working pretty well.
"As befits his age, Jonathan is gentle and enjoys the company of people," Jonathan's veterinarian Joe Hollins told
Guinness Book of World Records
. "Although mostly blind due to cataracts, he has very good hearing and responds especially to his name at feeding time.
"He also has a fascination with the sounds of tennis when the paddock court is in use."
Jonathan has outlived many caretakers over the years.
He enjoys bananas, lettuce hearts, carrots, cabbage, cucumber, apple, and other seasonal fruits, Hollins adds.
A few years back, Jonathan started having some heath issues related to his diet. Now, with weekly feedings from the staff, he's bounced back.
"We started feeding Jonathan on a weekly basis a few years ago to supplement his grass diet and boost his nutrition," Teeny Lucy, one of Jonathan's main caretakers, told
The Dodo
. "This was because the island vet realized that his beak (that he scythes grass with) was soft and crumbly and that he was too cold and had lost weight.
"All that has reversed now and he is as fit as a fiddle!"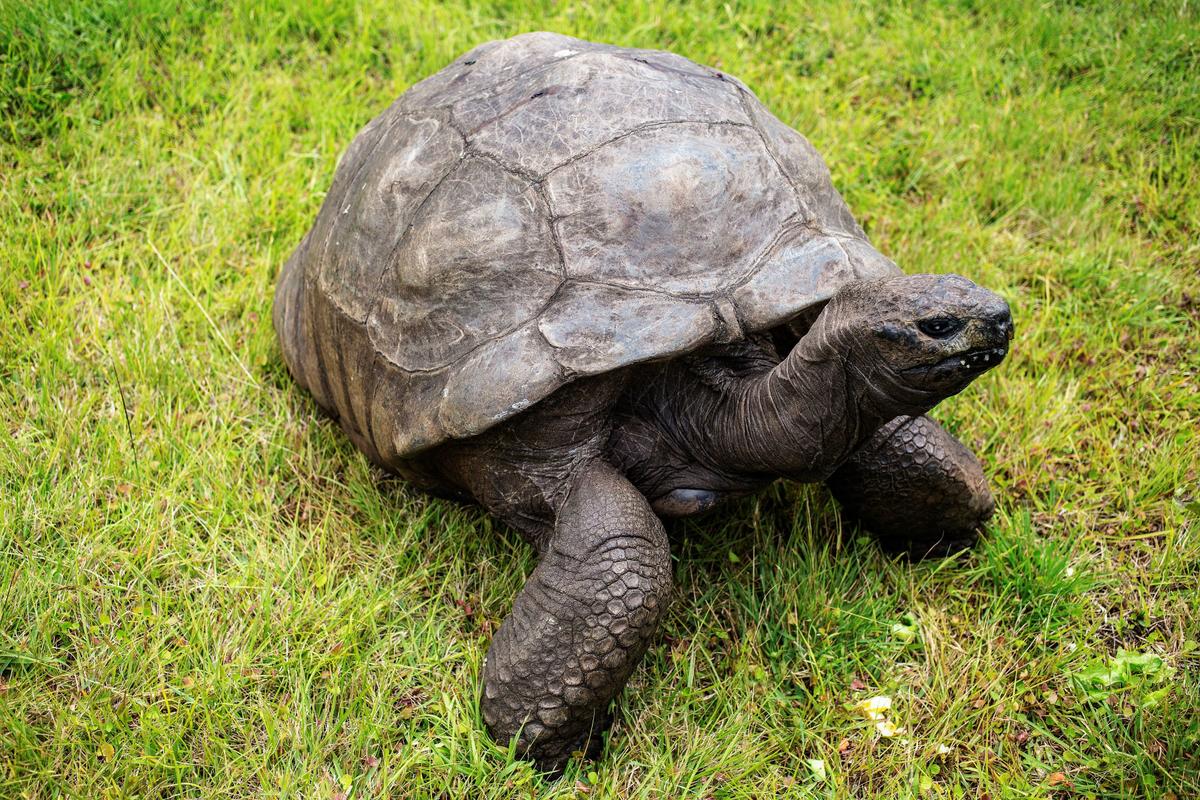 Thanks to his carers, the old boy has well outlived the 150-year expected lifespan for his kind—a species once believed to be extinct, with an estimated 80 remaining in the world, The Dodo reported.
He frolics among friends, as well. There are three other tortoises that live on the Plantation House with Jonathan: Fred, Emma, and David—the second oldest, at 80 years—who are Aldabran tortoises.
He was brought to the island of Saint Helena in the year 1882, as an adult tortoise of about 50 years old at the time, as a gift to the British territory's then-governor William Grey-Wilson. And there, lounging in the sun, munching grass on the manicured lawns of the governor's mansion, Jonathan has lived ever since.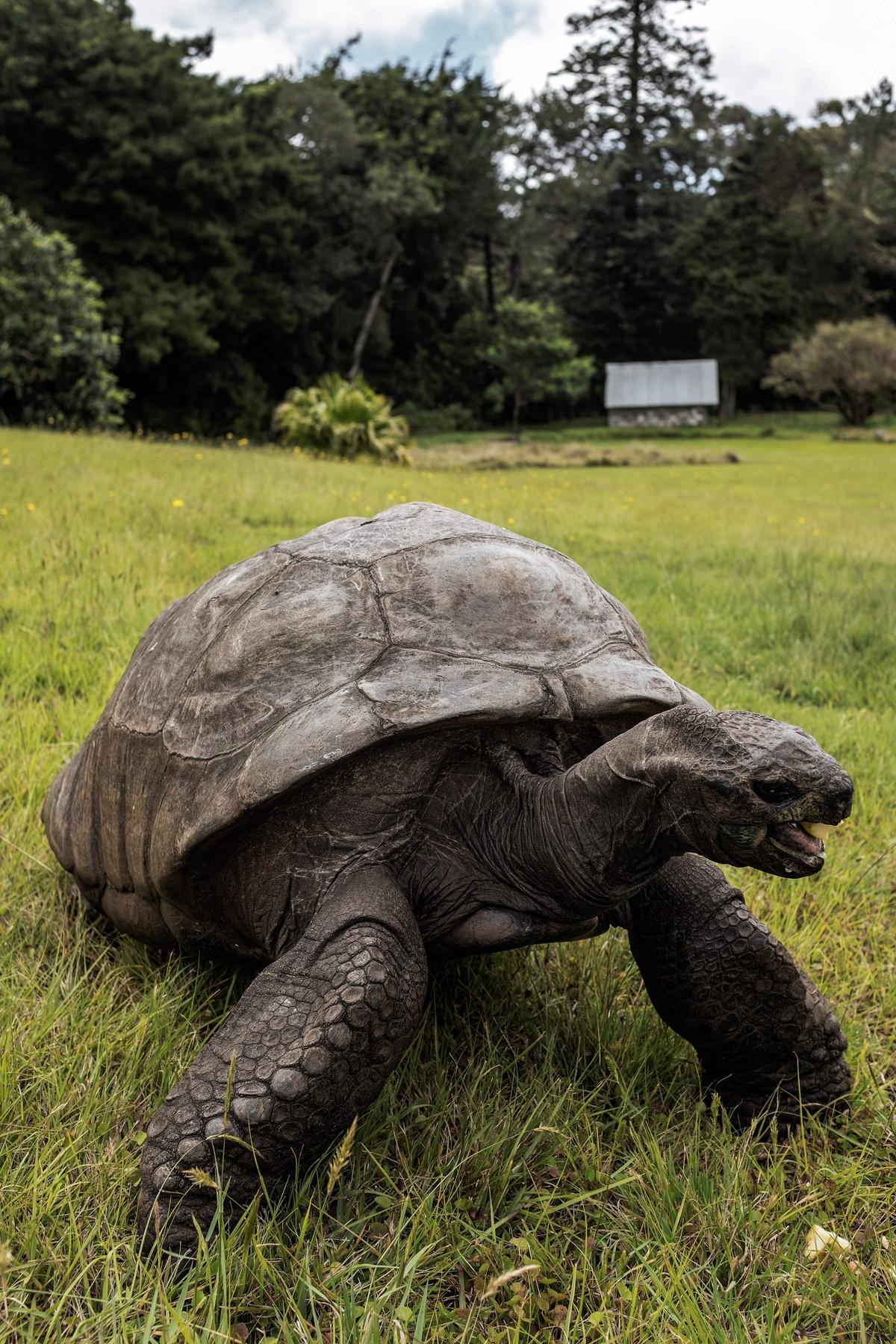 The well-aged tortoise is a celebrity on the island, and his portrait even adorns Saint Helena's 5-pence coin. Notably, another famous person associated with Saint Helena was Napoleon Bonaparte, who died there in exile in 1821—10 years before Jonathan hatched from his egg.
"Jonathan is an icon here," Lucy said. "He is a grand old gentleman who has seen it all. He landed on St. Helena in 1882 as a fully grown adult; he has seen generations of people coming and going."
We would love to hear your stories! You can share them with us at emg.inspired@epochtimes.nyc