This week, we feature a memoir from a survivor of the Khmer Rouge and a compelling biography of an unlikely hero of the American Revolution.
Fiction
The Sharpe Legend Begins
'Sharpe's Eagle: Richard Sharpe and the Talavera Campaign, July 1809'
By Bernard Cornwell
This is the first in the Sharpe's Series by Bernard Cornwell. The novel follows the adventures of Richard Sharpe of the South Essex Regiment during the Talavera Campaign in 1809, as he attempts to restore his regiment's honor by securing a French Imperial Eagle.
Berkley, Reprint, 2004, 270 pages
As she did with her bestseller "The Atomic City Girls," Janet Beard sets her tale in Eastern Tennessee, but with a focus here on Appalachian ballads. Some of these ballads feature lovers' quarrels and even murders. Grace, a fifth-grader, begins investigating her family's history as part of a school project, and with that introduction, readers encounter the secrets and passions of the women in this clan, what all they've suffered, and how each generation has been influenced by the ballads they hear.
Gallery Books, 2021, 288 pages
Biography
Fallen Timbers and America's Fate
'Unlikely General: 'Mad' Anthony Wayne and the Battle for America'
By Mary Stockwell
They called him "Mad" Anthony Wayne. A flawed, often-despised man, Wayne rose above his weaknesses to save the United States. This book tells of Wayne's greatest achievement: his 1794 victory at the Battle of Fallen Timbers. That victory permitted the United States to grow into a nation that spanned the North American continent. We discover how Wayne built the army that defeated the Native Americans, despite inadequate supplies, scant troops, and a second in command who actively undermined him.
Yale University Press, 2018, 376 pages
Science
Too Large (and Small) to Count
'Fantastic Numbers and Where to Find Them: A Cosmic Quest from Zero to Infinity'
By Antonio Padilla
About more than numbers, this book outlines the relationship between numbers and physics—how the world works at the largest and the smallest scales. Padilla's numbers are fantastic in two ways: They challenge belief and they're so extravagant as to seem fancy. They define how the universe works. There's math involved, yet it's entertaining, informative, and worth reading, even if math frightens you. It has a high "wow" factor.
Farrar, Straus and Giroux, 2022, 352 pages
Memoir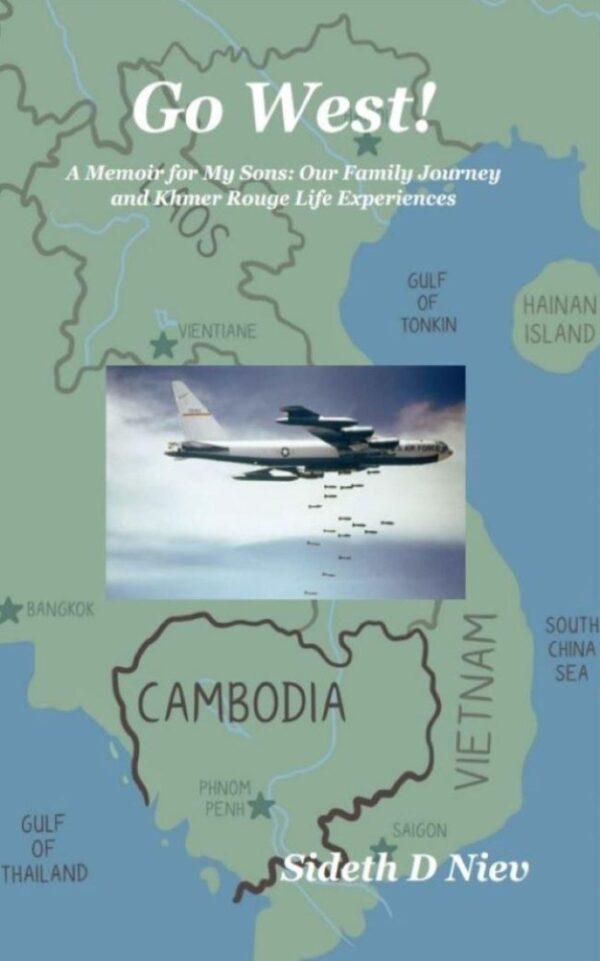 From Cambodia to Freedom
'Go West! A Memoir for My Sons: Our Family Journey and Khmer Rouge Life Experiences'
By Sideth D. Niev
Under communist Khmer Rouge rule in the mid-1970s, lives in Cambodia drastically changed. Tragically, millions died. Triumphantly, thousands lived to see a new beginning in a new land. This is the story of one family who survived the darkest of days. The author wrote this heartfelt memoir and its hopeful message for his sons.
Blue Cord, 2022, 262 pages
Classics
When All Appears Lost
'Robinson Crusoe: 300th Anniversary Collection'
By Daniel Defoe
Based on reports from a real-life castaway, this 300-year-old story of a shipwrecked survivor is one of the first English novels and one of the most published and popular tales in the world. Defoe depicts in detail Crusoe's efforts to unload the battered vessel before it sinks and the cunning and logic that he employs to carve out a life on the deserted island. Critic Charles Van Doren described this adventure as "one of the treasures of mankind." This edition contains N.C. Wyeth's illustrations from an earlier version.
SeaWolf Press, 2018, 266 pages
For Kids
The Magic of the Ordinary
'The Important Book'
By Margaret Wise Brown
In this sweet book, the author of "Goodnight Moon" invites preschoolers to take a closer look at objects such as rain, daisies, apples, and spoons. A tender explanation of everyday things, beautifully illustrated by Leonard Weisgard.
HarperCollins, 1999, 24 pages
A hotel mouse discovers a young guest's toy motorcycle and heads off on an unforgettable adventure. Published in 1965, it's the first of the Ralph trilogy. This fun tale is perfect entertainment for readers gaining independence.
HarperCollins Reissue, 2009, 213 pages