The Army Corps of Engineers plans to convert Chicago's McCormick Place convention center into a hospital with 3,000 beds, utilizing its three halls, A, B, and C. The makeshift facility, designed to provide relief to local hospitals during the pandemic, is expected to be up and running by April 24.
Each hall would be configured to treat patients of differing degrees of severity of the virus, from low acute to higher levels of the illness to critically ill patients.
Chicago, in addition to New York, is predicted to be a "hot spot" for CCP virus infections. A similar hospital is being set up in Manhattan's Javits Center with a capacity of 2,910 hospital beds, and should be completed by Monday morning.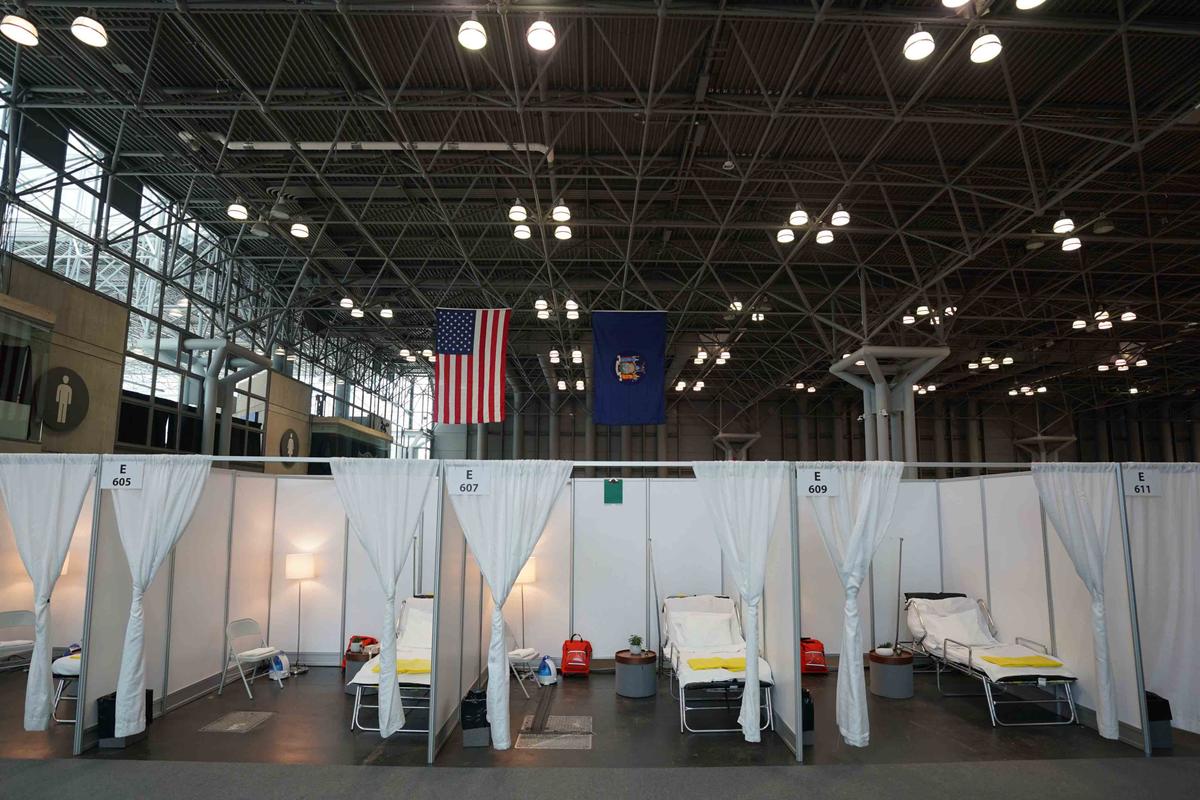 "Very, very complicated situation," USACE Chief Engineer Lt. Gen. Todd Semonite told reporters at the Pentagon on Friday, "and as I've been saying all week, there's no way we can solve this with a complicated solution. We need a very, very simplistic solution."
Semonite described the Chicago facility solution as being "really out of the box."
In order for patients with the CCP virus to be treated, the facility has to create low air pressure inside to allow air into the building and prevent contaminated air from escaping.
"The ability to do negative pressure in a hotel room is pretty easy," Semonite said. "But when you go into a giant voluminous room like a convention center, to try and bring the pressure down, we didn't think it was attainable."
The price tag for the facility, plus three others in the state of Illinois, is $75 million, according to Mark Peterson, spokesman for Federal Emergency Management Agency (FEMA).
Meanwhile, the USACE is looking at 114 similar sites across 50 states, 81 of which have already been assessed.
States seeking assistance from USACE are directed to contact FEMA, which funds and coordinates the efforts. "As of March 28, USACE has received 7 mission assignments," the USACE posted on Twitter, "totaling approximately $880 million, and USACE has more than 15,000 personnel engaged, across our enterprise, in our #COVID19 response effort who are providing support both on site and virtually."
The facilities can be used to treat both COVID-19 patients or patients without the virus to lessen the burden on other hospitals during the pandemic.
Based on a standardized design created by the USACE, existing spaces, such as convention centers, dorms, or hotels, which are already up to code, can be very quickly repurposed with a few site-specific modifications to function as a hospital. In order to facilitate the process, USACE is not required to execute the building itself, which can be done through a network of contractors based on USACE plans, Semonite explained.
Other potential facilities include the Westchester Convention Center in New York, which will be repurposed similar to the Javits Center, as well as the SUNY Stony Brook and SUNY Old Westbury dorm locations, both of which will remain closed for the remainder of the semester.
Under normal conditions, there are around 53,000 hospital beds in New York state. Governor Andrew Cuomo has ordered to increase hospital capacity by 50 percent.
The Epoch Times refers to the novel coronavirus, which causes the disease COVID-19, as the CCP virus because the Chinese Communist Party's coverup and mismanagement allowed the virus to spread throughout China and create a global pandemic.