The sunny months are here, and we're all eager to get out there and see more of this big, beautiful world. But in this strange summer, not every destination will do.
With added concerns, and the consequent desire to physically distance, people are seeking a unique set of accommodations—that is, places where you can have enough space to feel safe with friends and family, and still have a wonderful time.
Here are 10 of the best, from across the globe.
The Resort at Paws Up, Montana
In the land of big skies, this massive luxury resort and ranch offers plenty of space, too. Set on 37,000 acres of land (more than twice the size of Manhattan) and a 10-mile stretch of the Blackfoot River, guests are housed in a series of luxury homes, each of which has its own four-acre plot. Choose to dine outside at more than a dozen restaurants, or just barbecue off your back porch. And while some communal activities are currently restricted (like rafting), you can certainly get into the wild—hiking, biking, or riding a horse on more than 100 miles of trails.
(
PawsUp.com
)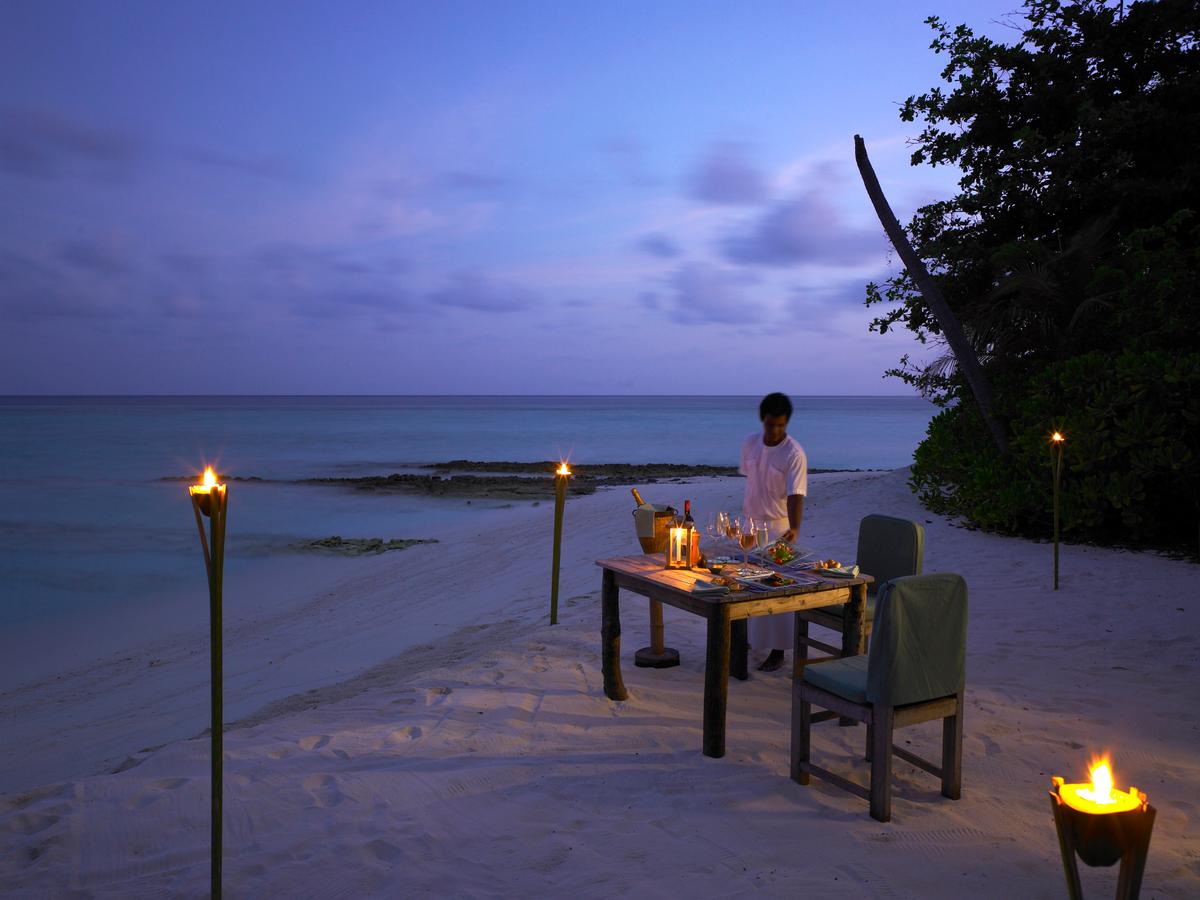 Soneva Fushi, Maldives
A string of 1,000 islands set on 26 separate coral atolls—sandy dots of green in a startlingly blue ocean—the Maldives made a few headlines when a couple was stranded here for weeks on a "never-ending honeymoon." Just reopening to international travelers, it's a destination uniquely suited to this situation. Most islands have just one resort, and at luxurious Soneva Fushi, all arriving guests will be tested for coronavirus. If the results are positive, they will be asked to self-isolate in their beachfront or over-water villa, each with a private pool, for 14 days, free-of-charge. If the test is negative, they can roam freely, enjoying everything from their spa to an observatory, to a cinema under the stars.
(
Soneva.com/soneva-fushi
)
Sea Island Resort, Georgia
One of Georgia's Golden Isles, this resort has a storied history, founded back in 1928 as a "friendly little hotel," and growing over the decades into a sprawling, scenic destination in itself, along the way hosting a G-8 Summit of world leaders (the only resort in the United States to have done so). Stay at The Inn, The Cloister, The Beach Club, or The Lodge—their Southern take on an English manor—or space out a bit in their "cottages," a series of (often) big, beachfront houses. Get their grocery delivery service and settle into a deck chair, or get active with any number of activities that allow plenty of physical distance, from playing their championship golf course to chartering a boat for a day of fishing, or a sunset cruise.
(
SeaIsland.com
)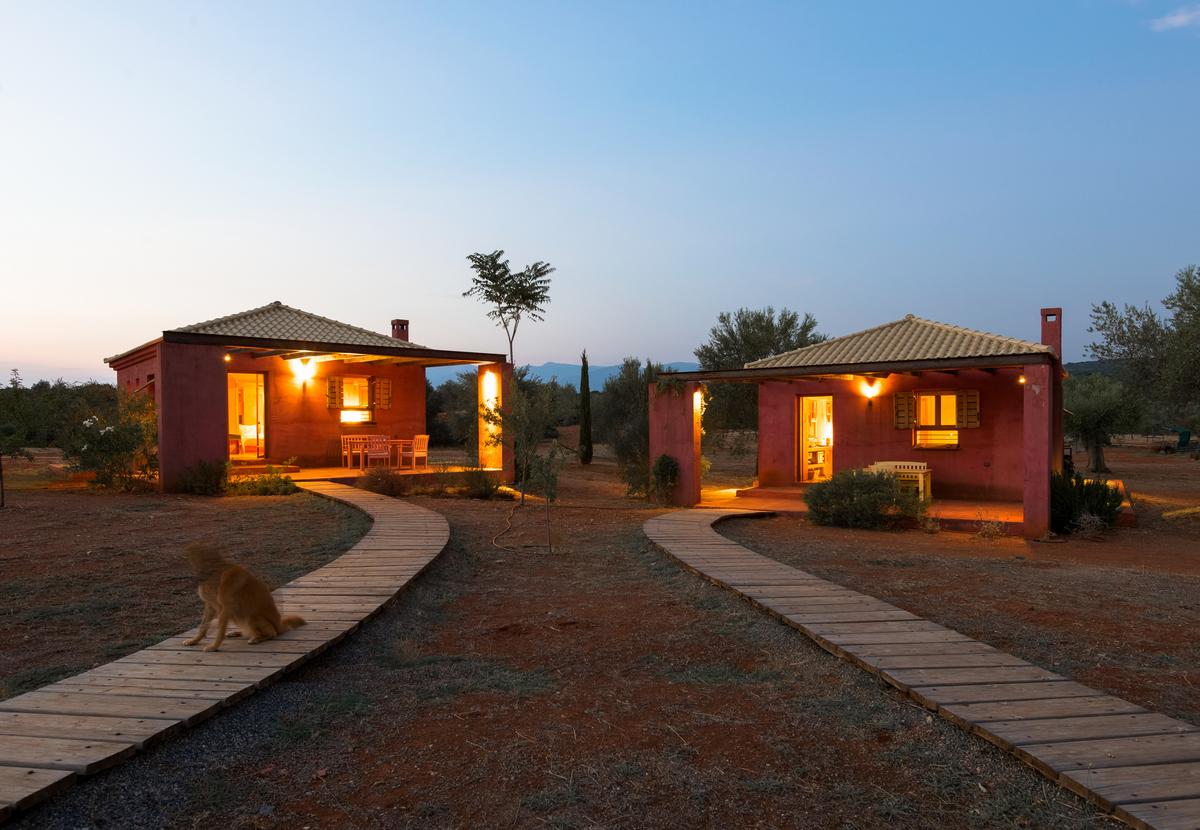 Eumelia, Greece
Set on the Peloponnesian Peninsula, not so far from Sparta, this 50-acre eco-resort and farm is dotted with 1,000-year-old olive trees, grapevines, and sprawling gardens, set under some of the tallest snow-capped peaks in Greece. It's a paradise for foodies—or, really, anyone who just loves being outside. Stretch out on their platform, or grab a basket and snip some of your own herbs and veggies—they grow everything from radishes to thyme, basil, and fennel, right on site. Then retreat to your self-contained terracotta villa, built to match the soil around it, and with materials that breathe well—so you can, too.
(
Eumelia.com
)
Playa Cativo, Costa Rica
The ultimate tropical retreat and a true destination for castaways, this sustainable resort is off the grid—powered by a combination of solar and hydro—and accessible only by boat. From the moment you arrive, stepping from sea to rainforest, and surrounded by both a nature preserve and a national park, it feels like you've landed on another planet. The pleasures here are both terrestrial, and aquatic—set on the Golfo Dulce, the blue water teems with wildlife, everything from dolphins and turtles to hammerhead sharks. Keep a lookout for wild dolphins, sit on the beach, swim in the salt water pool, then pick your ingredients for dinner from their organic garden.
(
PlayaCativo.com
)
Aqua Mekong, Vietnam
Rolling down one of Asia's greatest rivers is a truly transformative experience—and it's even better if you have the whole ship to yourself. A luxury vessel, complete with its own cinema, massive suites and a menu designed by a Michelin-starred chef, the Aqua Mekong brings guests into the heart of life on this river, delivering you to floating markets, fishing towns, and stilted villages on islands in the middle of the flow. And the best part? If you have the cash, you can bring up to 32 of your favorite people and charter the ship, so you don't have to share this experience with anyone outside of your (extended) bubble.
(
AquaExpeditions.com/cruise-ship/aqua-mekong
)
The VanderMarck, Canada
Now, a sleepy tourist town set on the beaches of Georgian Bay, Collingwood, a town of about 20,000, was once known as the "Chicago of the North," a Great Lakes hub at the northern end of one of the 19th century's greatest shipping routes. You can still feel that history, especially downtown, where, just last year, The VanderMarck opened, renovating what was once the home of the town doctor into an airy, stylish boutique hotel. Every suite is unique, and you can walk to everything that matters. And while it wasn't designed with a pandemic in mind, it could've been. Suites are self-contained, with their own kitchens, and the hotel was built without a front desk, with advanced features—guests book and check-in remotely, and all access to the building and rooms is keyless.
(
TheVanderMarck.com
)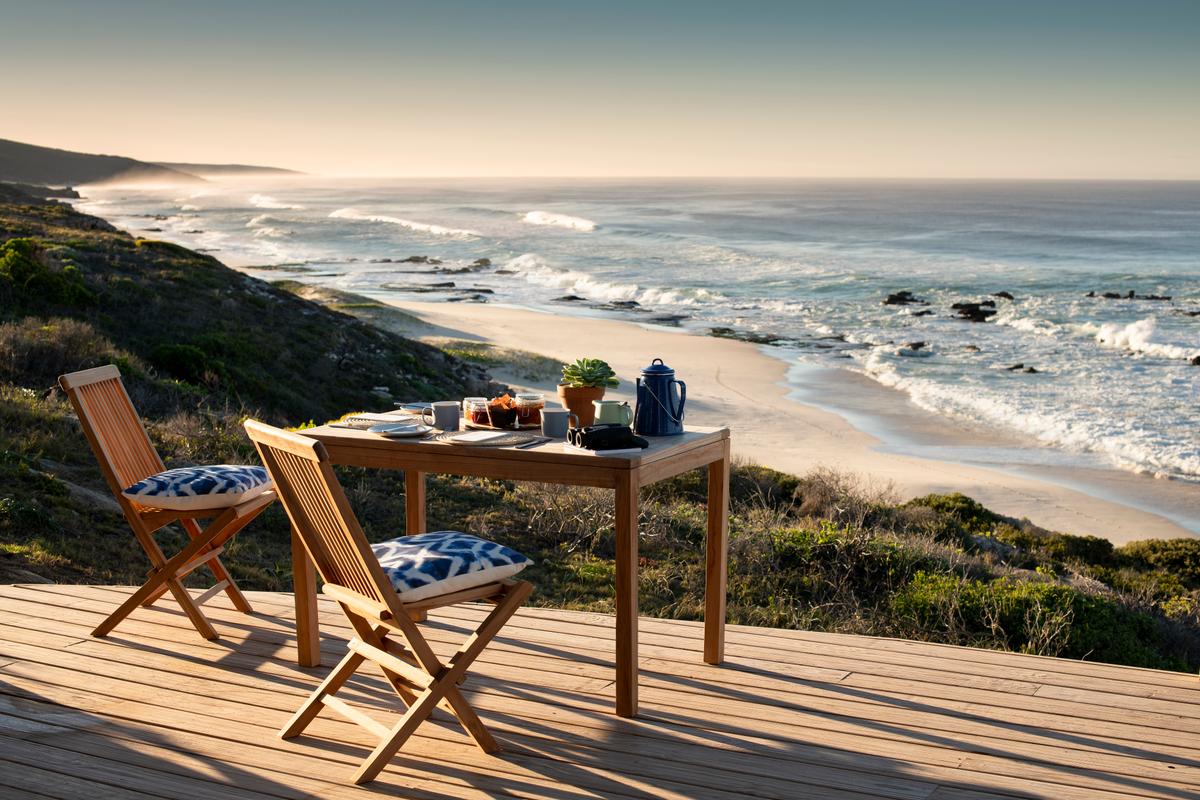 Lekkerwater Beach Lodge, South Africa
Set on a stretch of Indian Ocean beach that disappears to the horizon—in both directions—this lodge, opened just last year, is located on what was once South Africa's version of Camp David, the retreat of former President F.W. De Klerk. Part of De Hoop Nature Reserve, a 130-square-mile preserve that brings together mountains, dunes, and grasslands—and some of the country's most endangered animals. It's about a three-hour drive from Cape Town, but a world apart. Booking now on an exclusive-use basis (for between two and 12 guests), it's a place to enjoy the sun, sand and water—beds face the sea, and you might just spot a whale, or a great white shark, just out your window.
(
NaturalSelection.travel/camps/lekkerwater-beach-lodge-at-de-hoop/
)
Elmhirst's Resort, Canada
A charming string of 30 cottages set along 250 acres on the shores of Rice Lake, about 90 minutes from Toronto, this family-owned resort lets you choose how active—and social—you want to be. On one hand, you can enjoy your own private dock, Adirondack chairs, and deep-soaker tub—in the off-season, they even offer a "couch potato" package that includes delivery of breakfast and dinner and an invitation to enjoy simply doing nothing. Or get out on the water in a canoe or kayak, or up in the air—the resort offers sightseeing flights in a historic 1947 Piper Cub seaplane which, much of the time, is actually flown by one of the resort's owners.
(
Elmhirst.ca
) 
Mirage Whitsundays, Australia
A string of 74 islands set near the best part of the Great Barrier Reef, the Whitsundays are in the heart of Australia's tropical Queensland, with swaying palms and beaches with sand so fine, everyone will tell you they used it to make the lens on the Hubble Space Telescope. Snorkel, dive, and swim—all great activities for social distancing—then settle into a two-story private villa at the Mirage, where the minimum stay is a whole week, and all units are self-contained, including kitchens, big living rooms, and spacious patios, to enjoy those sultry breezes.
(
MirageWhitsundays.com.au/en/home
)
Toronto-based writer Tim Johnson is always traveling, in search of the next great story. Having visited 140 countries across all seven continents, he's tracked lions on foot in Botswana, dug for dinosaur bones in Mongolia, and walked among a half-million penguins on South Georgia Island. He contributes to some of North America's largest publications, including CNN Travel, Bloomberg, and The Globe and Mail.