A 7-year-old boy with autism, terrified of the dentist's chair, summoned the bravery to open his mouth wide thanks to his loyal service dog who had her teeth checked first.
Mom Nicole Duggan of Cork in Ireland shared about Riley's first visit to the dentist in a social media post. To say that her little boy was just anxious was an "understatement," she wrote.
From the second he walked into the clinic, Riley's mantra was, "I'm not getting my teeth checked." Duggan said he kept repeating this over and over until they went into the dentist's room.
Riley then refused to sit in the dentist's chair, choosing instead a chair by the door beside his dog, Willow. The pup kept Riley calm and distracted until the family had a smart idea.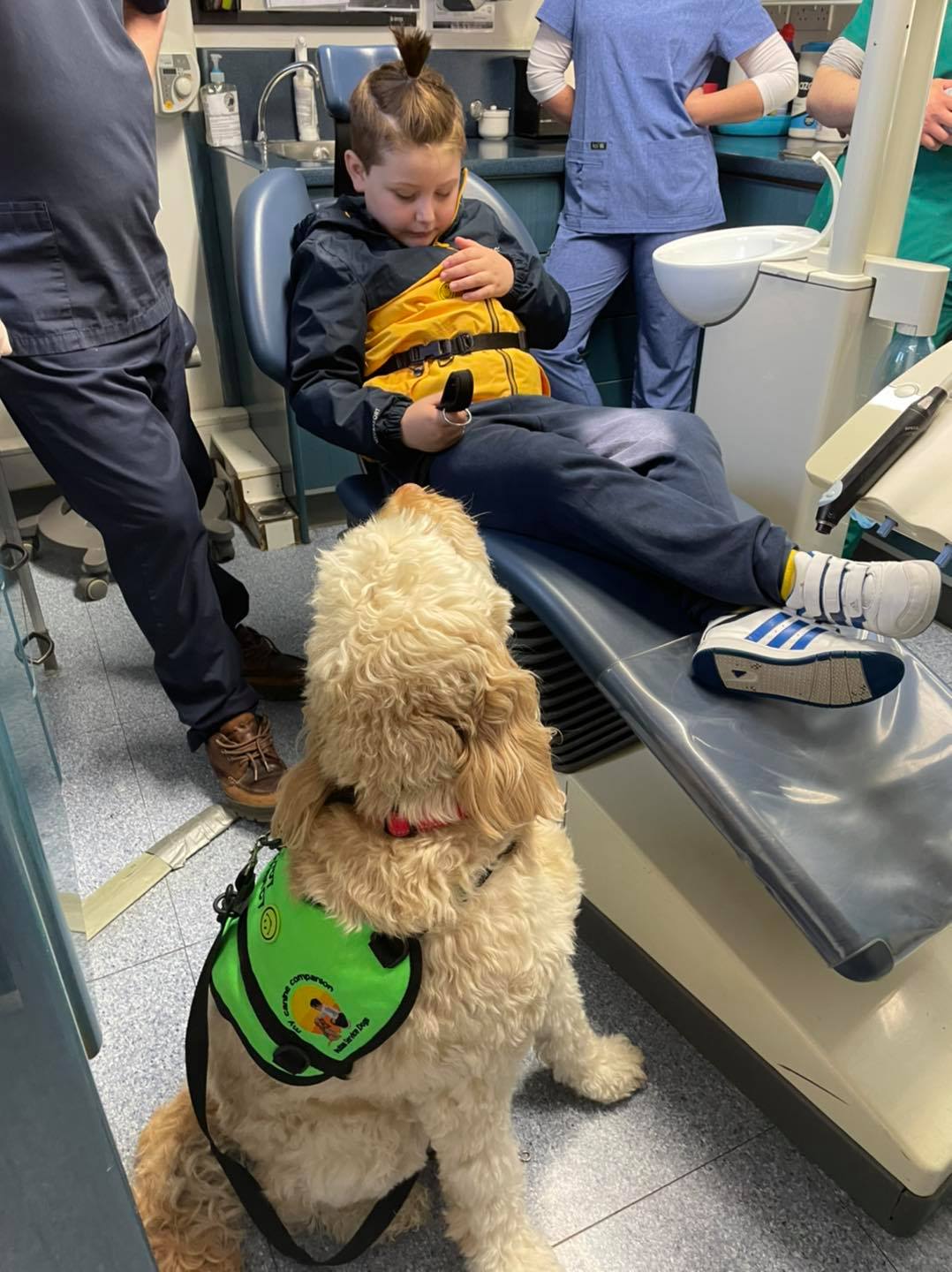 "We got the dentist to check Willow's teeth first," Duggan said. "He watched and saw that no one had to go at her teeth, and Riley then copied and let [the dentist] have a look in his mouth to see what was going on.
"It was amazing to see!"
Feeling brave, Riley even ventured over to the dentist's chair, holding Willow's lead for comfort. He got to see an X-ray of his teeth. Enthralled, the little boy told the dentist his lamp looked like the moon.
The dentist gave Riley "so many stickers" for courage.
"What started off as a stressful situation turned into a positive one!" Duggan said.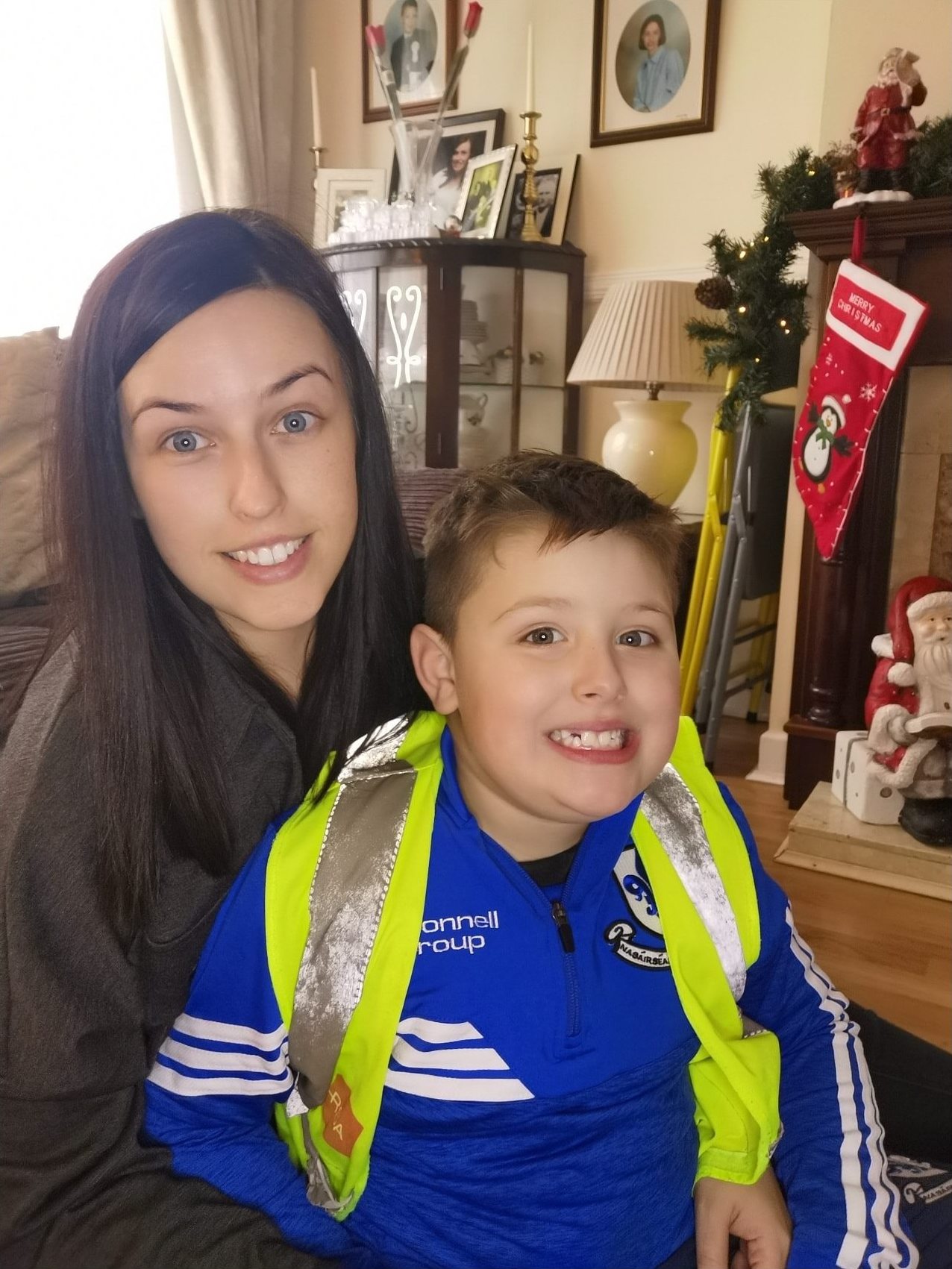 Duggan shared that although Riley decided to sit in the chair, he might not have let the dentist do anything. However, they still managed to "figure out what the problem was," she said.
Riley left with antibiotics, but perhaps best of all he left with a smile on his face, confident that he will return in the future.
"Him sitting in this chair was an enormous step," the proud mom said. "And he has said he will go back! That alone is a major win!"
Events such as visiting the dentist can be extremely stressful for Riley, who was diagnosed with autism three months before his third birthday. Having Willow by his side makes life a little easier.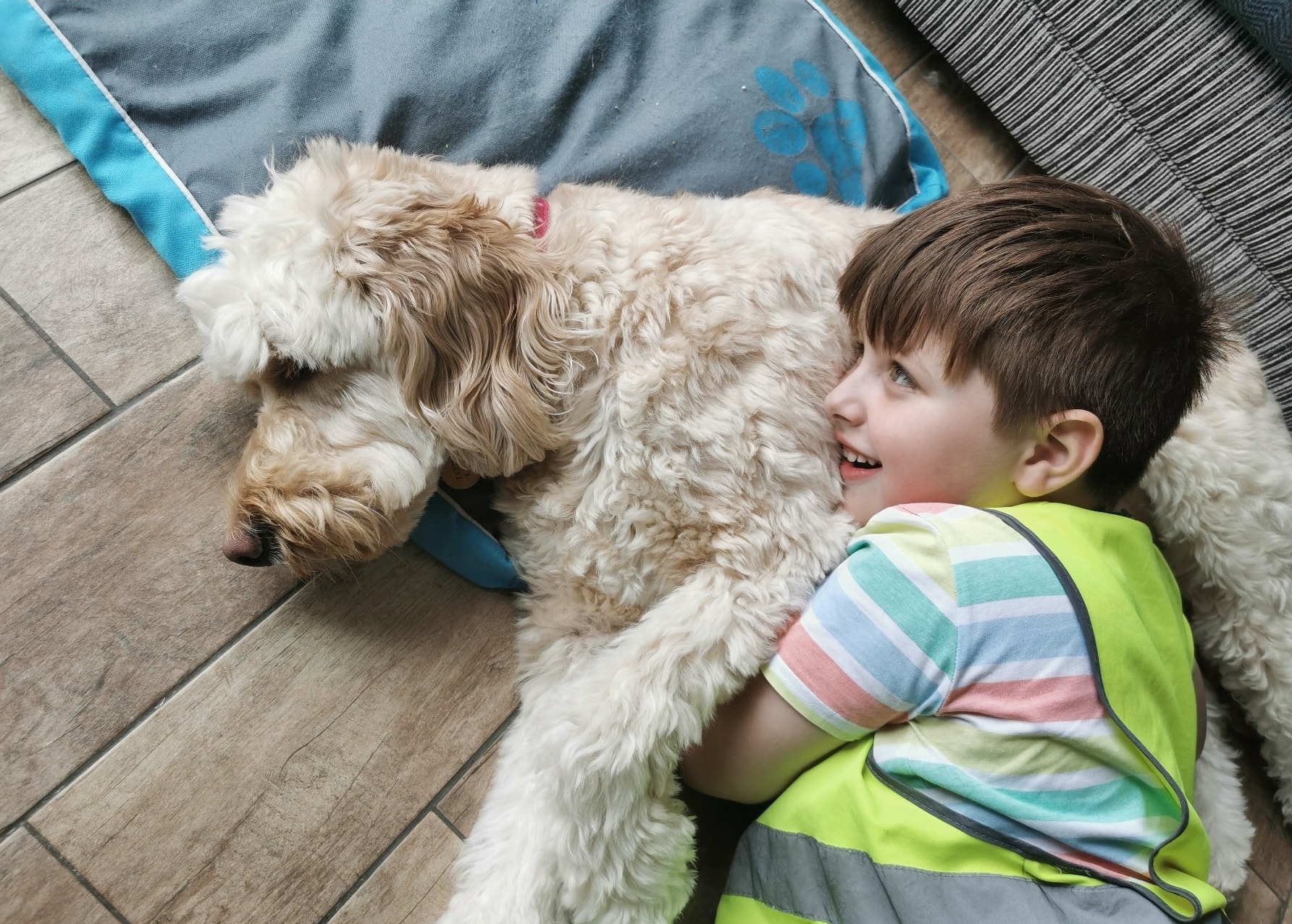 Before they got Willow, Duggan struggled to communicate Riley's "hidden disability" to the world around him.
Recounting their story to Love What Matters, the mom said that Riley once used a special needs stroller, but hated to be there.
"He wanted to be free," she wrote. "He wanted to run. But I could not manage him out and about anymore. I couldn't catch him when he ran because he was so fast."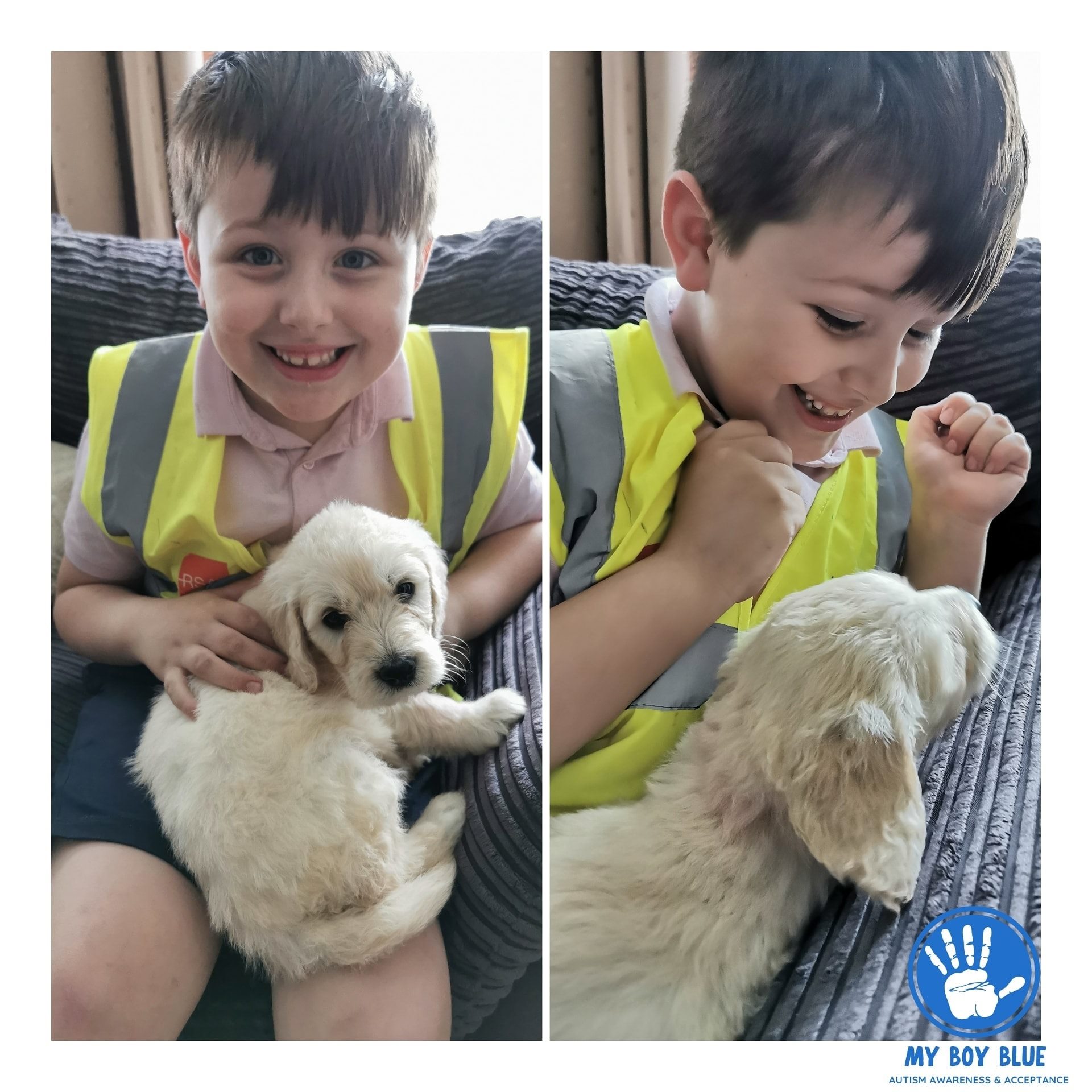 Fearful that she couldn't keep her son safe, Duggan was relieved when Riley made it to the top of the list for an autism service dog.
The family took part in a puppy program with Irish charity, My Canine Companion, and Riley and Willow formed an inseparable bond.
Anchored to his adorably fluffy dog, Riley's world opened up. Willow, as a trained autism service dog, knows how to keep her little owner calm when the world seems scary by licking his hand.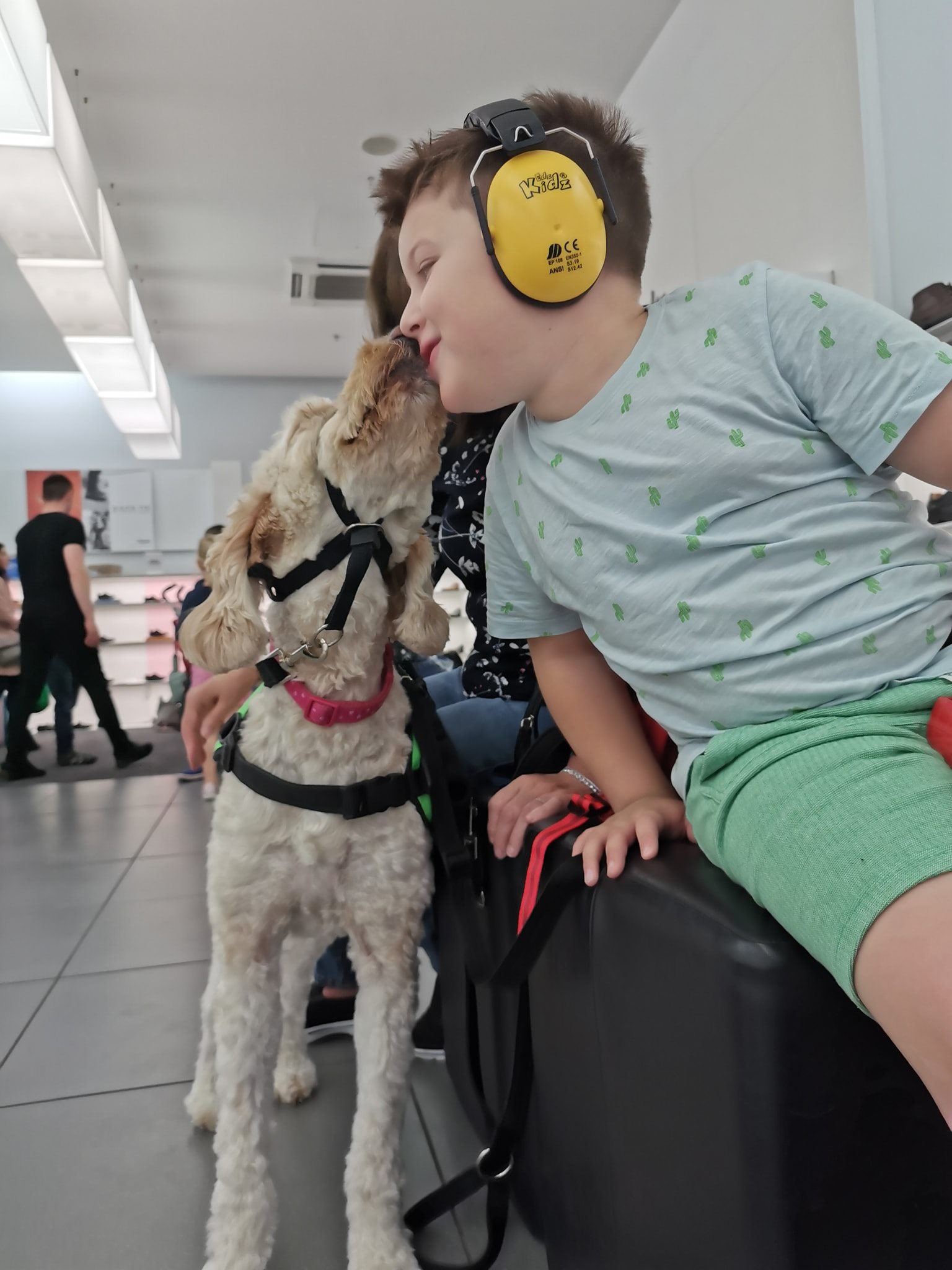 Grateful for their faithful service dog, Riley's whole family now pays it forward by fundraising. In June, they took part in a sponsored walk for the charity's ongoing autism and therapy services.
"This is why we will walk 60 miles proudly," Duggan wrote in her social media post. "Because Willow has changed this guy's life!"
Share your stories with us at emg.inspired@epochtimes.com, and continue to get your daily dose of inspiration by signing up for the Epoch Inspired Newsletter at TheEpochTimes.com/newsletter