A rescued Staffordshire terrier is being hailed as a hero for protecting her "little brother," a 6-month-old rescued terrier pup, from a deadly snake in their own backyard. After sustaining multiple bites, and a four-week recuperation, the beloved dog is back home with her grateful family.
Paramedic Madeline Mills of Deebing Heights in Queensland, Australia, had woken from a nap after a night shift and was busy with chores when she noticed something wrong with her two rescued pups, Milly and Tonka.
"Around 2 p.m. I noticed Tonka vomiting inside and Milly having diarrhea outside in the backyard," Madeline, 23, told The Epoch Times. "I was suspicious straight away that something was wrong, and then I saw Milly collapse in the yard and go limp on the grass."

Worried, Madeline rushed both dogs inside. Seeing her 5-year-old "sweet cuddly dog" Milly limping and breathing heavily, Madeline returned to the yard and spotted a long brown snake in the grass.
"I managed to safely take a photo and rush the dogs to the vet, which was five minutes away," she recalled. "Milly had multiple snake bites to her front nose, paws, chest, and neck, all bleeding from the sites; Tonka had no obvious bite sites."
Both dogs were tested for venom. Milly received two vials of anti-venom, but even then, her survival couldn't be guaranteed. Milly also has a pre-existing liver condition, which put her more at risk.
The brown snake, alive but injured, was confirmed, collected, and euthanized by a snake catcher a couple of hours after the backyard attack.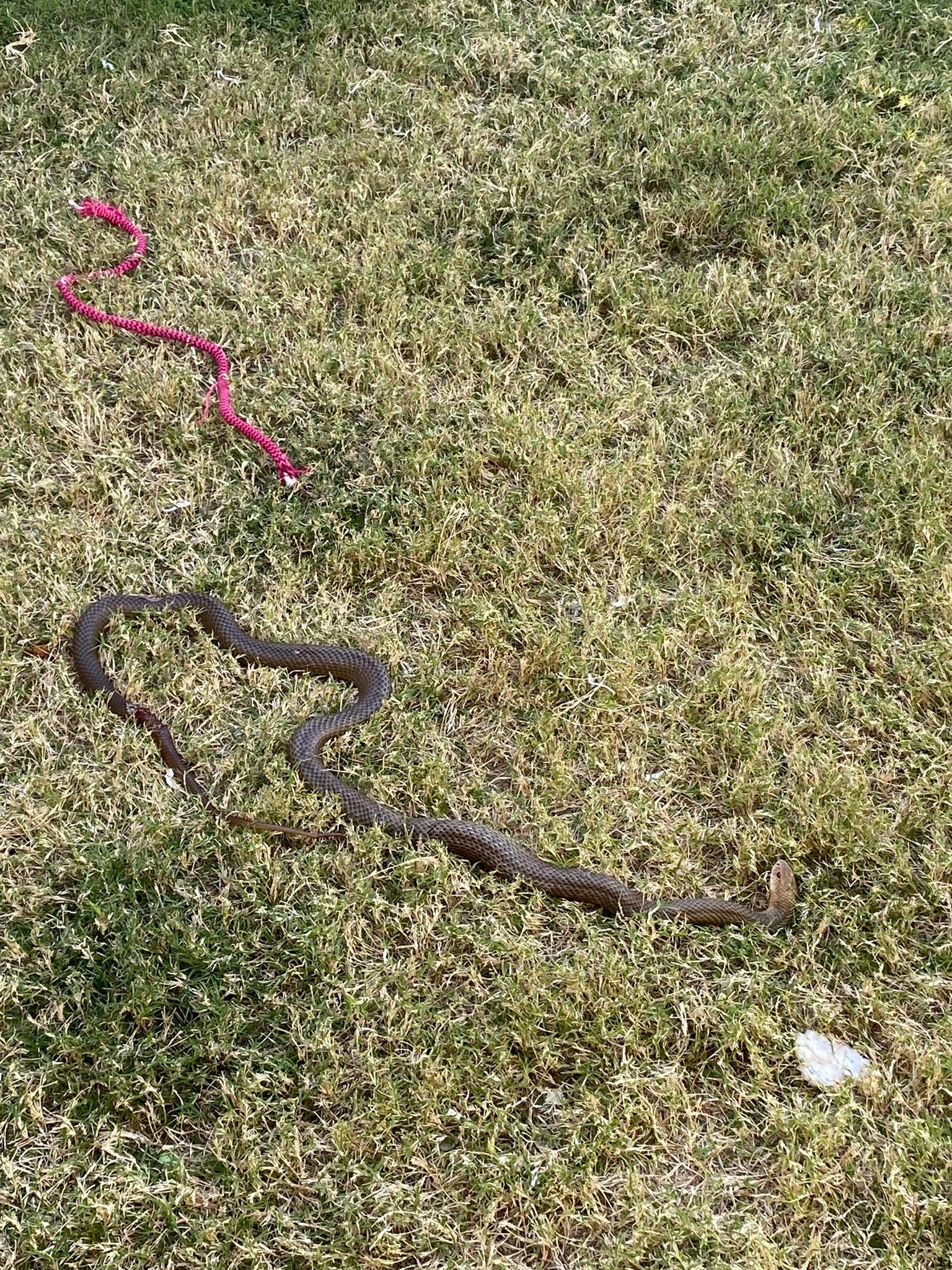 Milly spent four days at Yamanto Veterinary Surgery, during which she held "good spirits," according to Madeline, despite her critical condition.
Tonka stayed one night for monitoring, and to keep Milly company; the vet speculated that the puppy's vomiting would have been a fear-response to seeing Milly in distress.
Madeline and her husband, Matthew, believe Milly is a true hero for saving their "Cuddle Bug," Tonka, and their entire family from a potentially deadly attack.
"It would have hurt and frightened her, but she kept defending herself until she could no longer fight," Madeline said. "She wouldn't hurt a fly, but somehow defeated one of Australia's deadliest snakes!"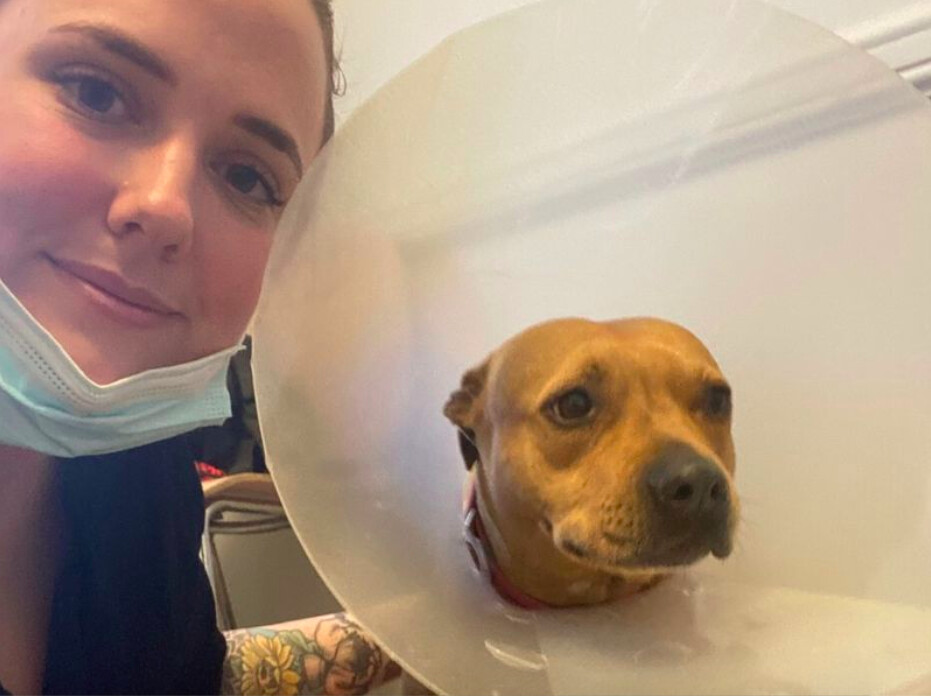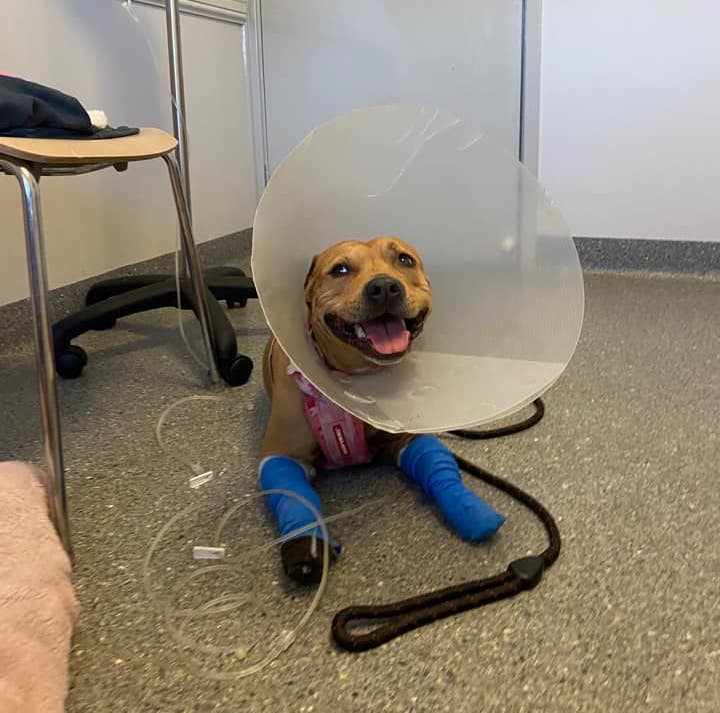 Madeline and her husband share their home with their two pups and a cat named Mittens. She found Milly over 4 1/2 years ago, abandoned on the road, and Tonka has been living with the family for four months now. She says her dogs have been inseparable since they met.
"They truly love each other," Madeline said. "Milly became a young dog again when we brought him home.
"She has taught him the household rules, and also how to break them. They get up to mischief together, such as stealing and eating a whole loaf of bread!"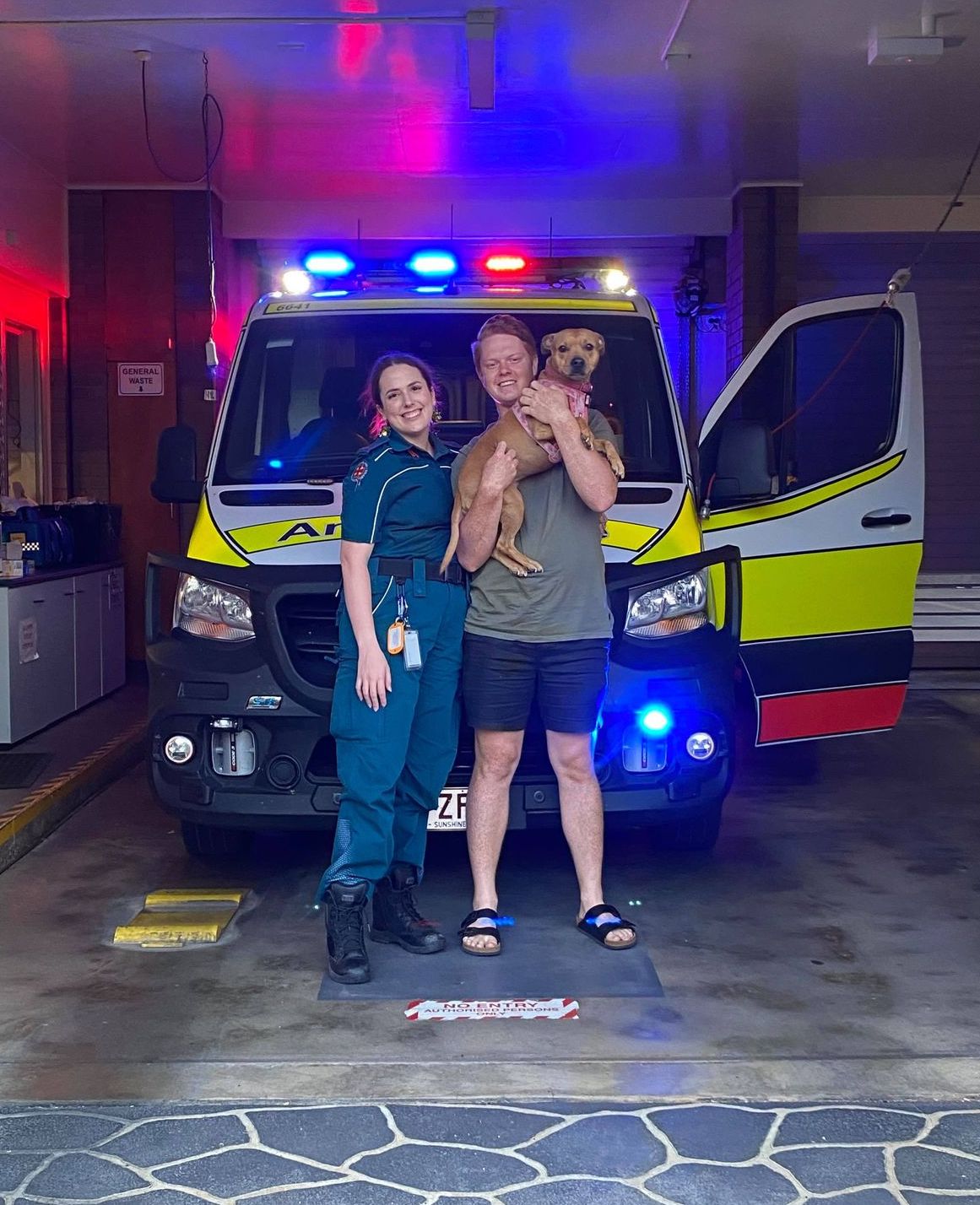 Madeline said that Milly will have to live with lifelong complications owing to her snake bites. After a strict four-week rest period, she is still unable to go on walks, but has started to play gently with Tonka since returning home.
"It has taken some years off her life, but the rest of them will be worthwhile," Madeline said.
A paramedic with Queensland Ambulance Service, Madeline is no stranger to emergencies. But a crisis in her own home was "horrifying," she reflected, making her especially grateful to her local vet and the family members that rallied round.
She said an adult brown snake bite could kill not only a dog but also a child and human. Imploring others to stay safe, Madeline advised that it's essential to keep grass cut short and keep yards clean. Children should be guided how to avoid snakes, and adults should learn the basics of snake first-aid and know their nearest vet for pets.
"At the end of the day, this was a freak incident and won't happen to many people in a lifetime, but being prepared and vigilant is key," she said.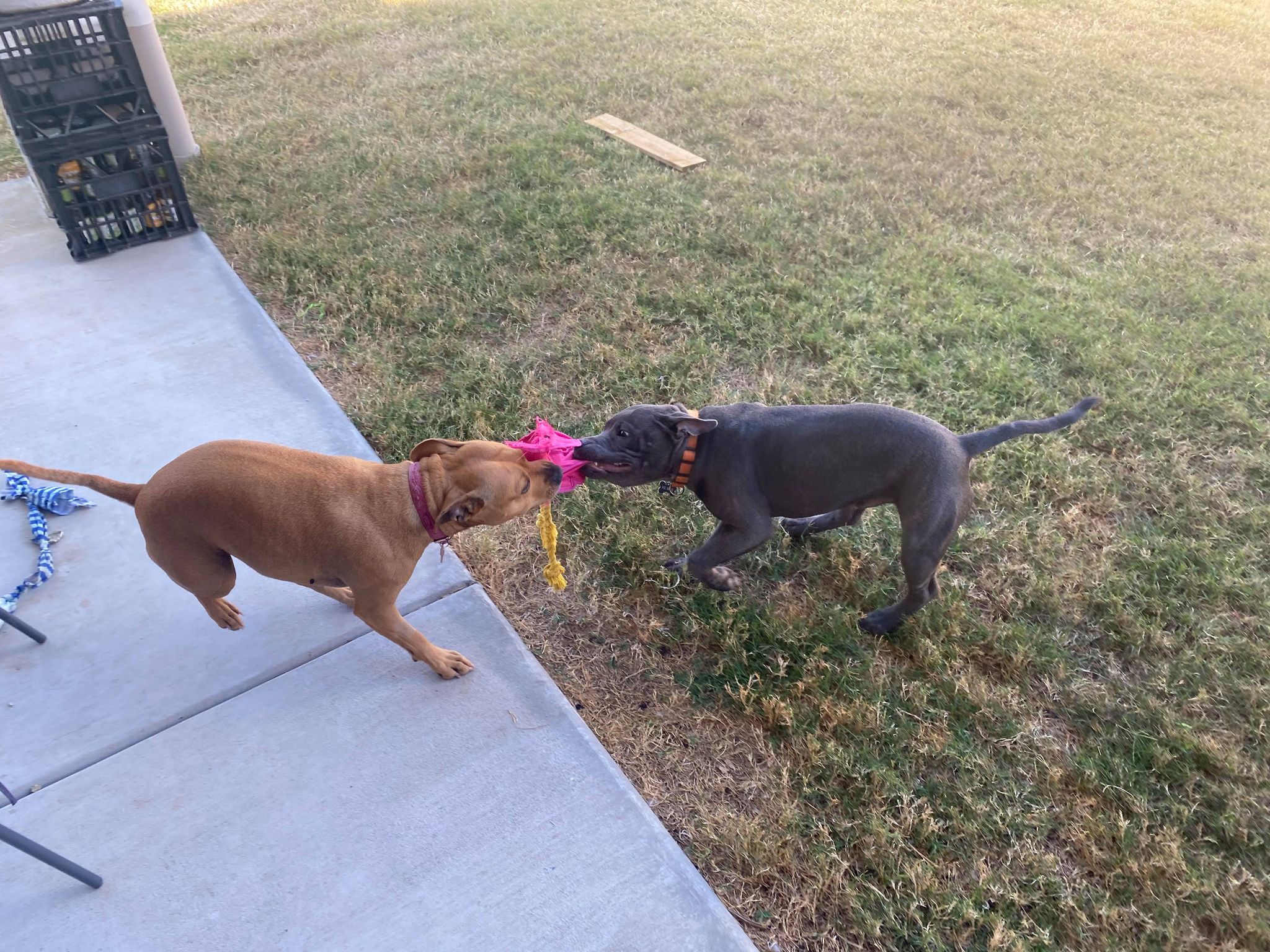 Share your stories with us at emg.inspired@epochtimes.com, and continue to get your daily dose of inspiration by signing up for the Epoch Inspired newsletter at TheEpochTimes.com/newsletter