What if architecture could be designed to nurture those who use the space and to promote their mental and physical well-being?
This is the question some pioneering architects are asking, while using this approach to create spaces that are both environmentally and "emotionally sustainable," as New York-based architectural and interior designer Carolyn DiCarlo describes it.
View Gallery:
For 30 years, DiCarlo has been designing spaces that both support the environment and nurture the well-being of inhabitants. She has worked on spaces ranging from corporate offices and homes to music halls, temples, and Michelin-starred restaurants.
"We are sensitive to our environment and we are impacted by it, and yet we're kind of oblivious to it," DiCarlo said, at a recent event at the Ash Center for Comprehensive Medicine showcasing leading New York health gurus.
DiCarlo majored in the philosophy of architecture at Oberlin College and studied at the Institute of Architecture and Urban Studies, and Harvard University's Graduate School of Design. But she also took her education further—studying everything from Plato's ideas on universal beauty and geometric proportion, to feng shui, to the architecture of ancient cultures.
The process was transformative for DiCarlo, as she found links between mankind's greatest architectural triumphs and the reasons it "just feels good" to be in them.
"It can be light, color, proportions of rooms, or even about the direction that you face in terms of certain rooms, that can affect your mood and your well-being," she said.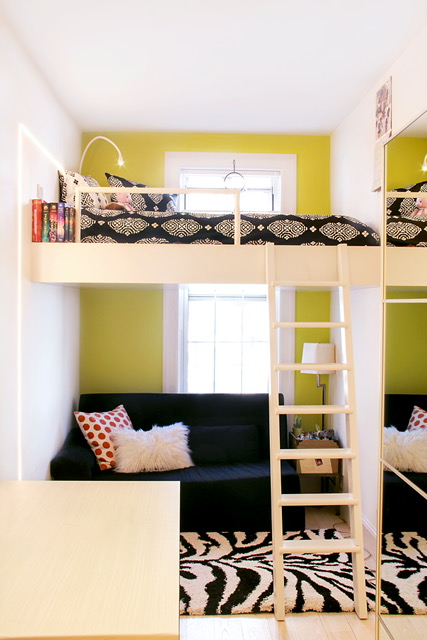 "These things that we may have known
of years ago, we've forgotten. So it's re-remembering it."
Our environment can enhance our well-being.
, architectural and interior designer
Since she began her career three decades ago, DiCarlo has seen a seismic shift in consumer appetites for high-quality spaces that promote wellness.
"People now want their homes and offices to reflect a compassionate, transformed, and more expansive way of thinking," she explains on her website.
"It's an opportunity to rethink our built environments, not just [in terms of] the material space, but the flow of its use and the subtler patterns that affect mood, health, and spirit."
Can Architecture Do More?
The idea that architecture can impact health is perhaps nowhere more relevant than in health care centers, where it plays a critical role in not only efficiency and disease control, but also in promoting the healing process by giving patients a psychological and physical lift.
Architect Michael Murphy was inspired to think about the healing potential of buildings when he was involved in designing a new type of hospital in Butaro, Rwanda. His design team looked at the problems most hospitals in the area faced: Congested hallways were contributing to the spread of contagious diseases; airflow was stagnant and the electrical systems were haphazard; and patients' beds were stacked in rows in a depressing atmosphere, with limited natural light.
The solutions, they discovered, were not only good for the people but for the planet as well. Main corridors were put on the outside of the new hospital to remove germ-ridden hallways and promote walking outdoors; collapsible walls were installed to easily open and facilitate airflow without using energy; and large windows were installed in rooms so that every patient had a view of nature. The essence of the space was transformed. 
"Simple, site-specific designs can make a hospital that heals," Murphy said, in a 2016 TED talk on the experience.
But the healing potential didn't stop at the design; it was also incorporated into the building process. A local engineer named Bruce was hired to help with the construction, and he lent expertise as well as cultural knowledge.

Bruce had ideas that Murphy and his team would never have dreamed of. Instead of using a bulldozer to excavate the building site, he recommended having the whole community come and do it themselves—with shovels. This was part of Rwandan culture: to work for the community, with the community. To Murphy's surprise, the process took half the time and half the cost of using a bulldozer.
Buildings are not simply expressive sculptures—they make visible our collective aspirations as a society.
, architect and co-founder, MASS Design Group
Bruce brought in master carpenters to build furniture while training others in the craft. This way, he could not only supply the hospital, but foster skills that would lead to future employment for the workers.
He also insisted laborers for the entire project come from all backgrounds, as a way to heal wounds lingering from the Rwandan genocide. Around half of the workers were women, giving them greater financial independence. Bruce approached the whole process of building as a way to heal and grow—not just for those who were sick, but for the entire community.
Murphy calls this approach the "locally fabricated" way of building, or low-fab. He likens the method to the local food movement, but for architecture. The strategy is simple: Hire locally, source materials regionally, train where you can, and think about every design decision as an opportunity to invest in the dignity of the people and places where you serve.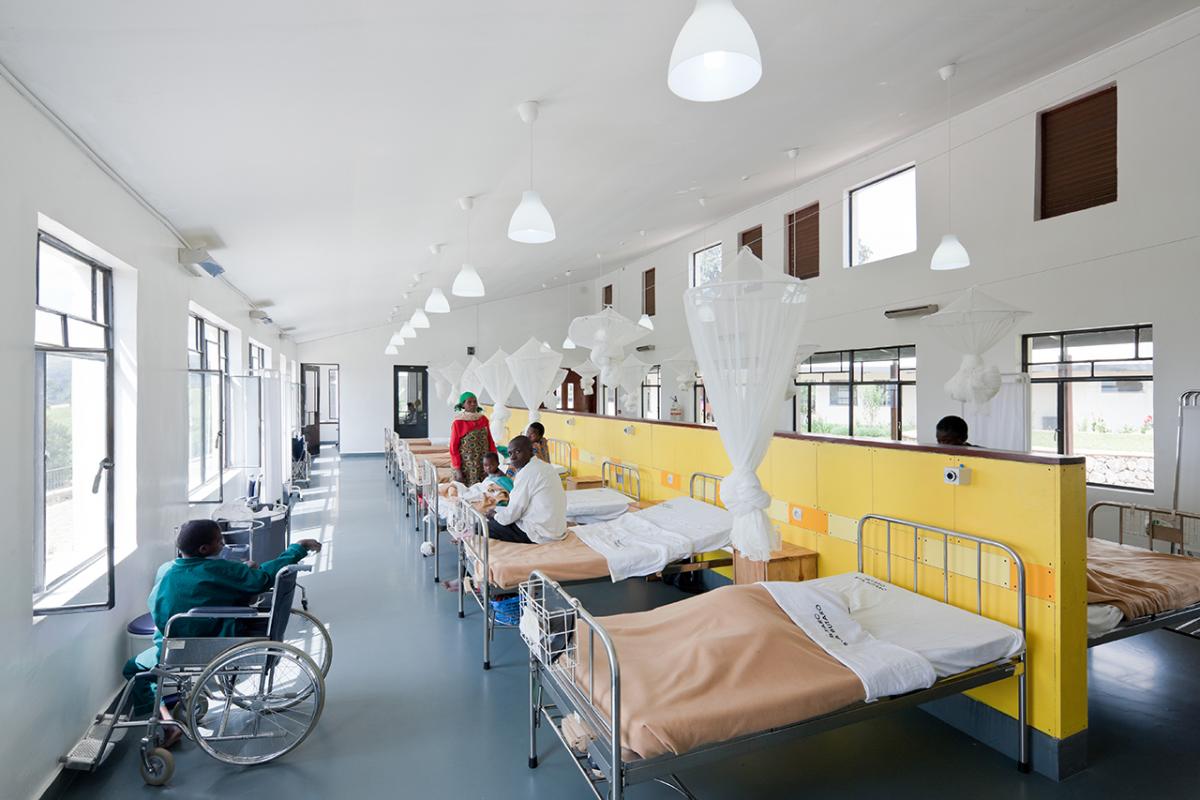 "Ask not only what is the environmental footprint—an important question—but what is the human handprint of those who made it," he said.
The Butaro project was Murphy's springboard, the start of a revolution in his thinking. He went on to build a clinic that helped curb the cholera epidemic in Haiti by reducing water contamination. He built a birthing center that helped lower rates of maternal and infant mortality in Malawi that had a welcoming environment mothers actually wanted to stay in. In the Congo, he built an educational center that was also used to protect endangered wildlife from poaching. In the United States, he helped re-imagine a university for the deaf that promoted verbal and nonverbal communication.
"In each of these projects, we asked a simple question: What more could architecture do? And by asking that question, we were forced to consider how we could create jobs, source regionally, and how we could invest in the dignity of those we served," he said.
Murphy is the executive director of the nonprofit architecture firm MASS Design Group, which leverages the design and construction process to make buildings that promote health, economic growth, and long-term sustainability. Since founding the firm in 2010, he has overseen the expansion of MASS in 10 countries across three continents.
"Buildings are not simply expressive sculptures—they make visible our collective aspirations as a society," he said. "Great architecture can give us hope. Great architecture can heal."