An Alabama man is crediting his dog for saving his life after a near-miss with a venomous snake by the water's edge in Tuscaloosa County.
Zackary Pate, 35, was at the lake on his Brookwood property, taking his daily walk with 22-month-old cane corso, Ruger, when they reached the dam. That's when the heroic dog did something unexpected.
"Ruger started nipping at my leg and wrapping his legs around me, like trying to pull me away," Zackary explained to The Epoch Times. "His dewclaws cut my legs up. We always play rough, but this was different."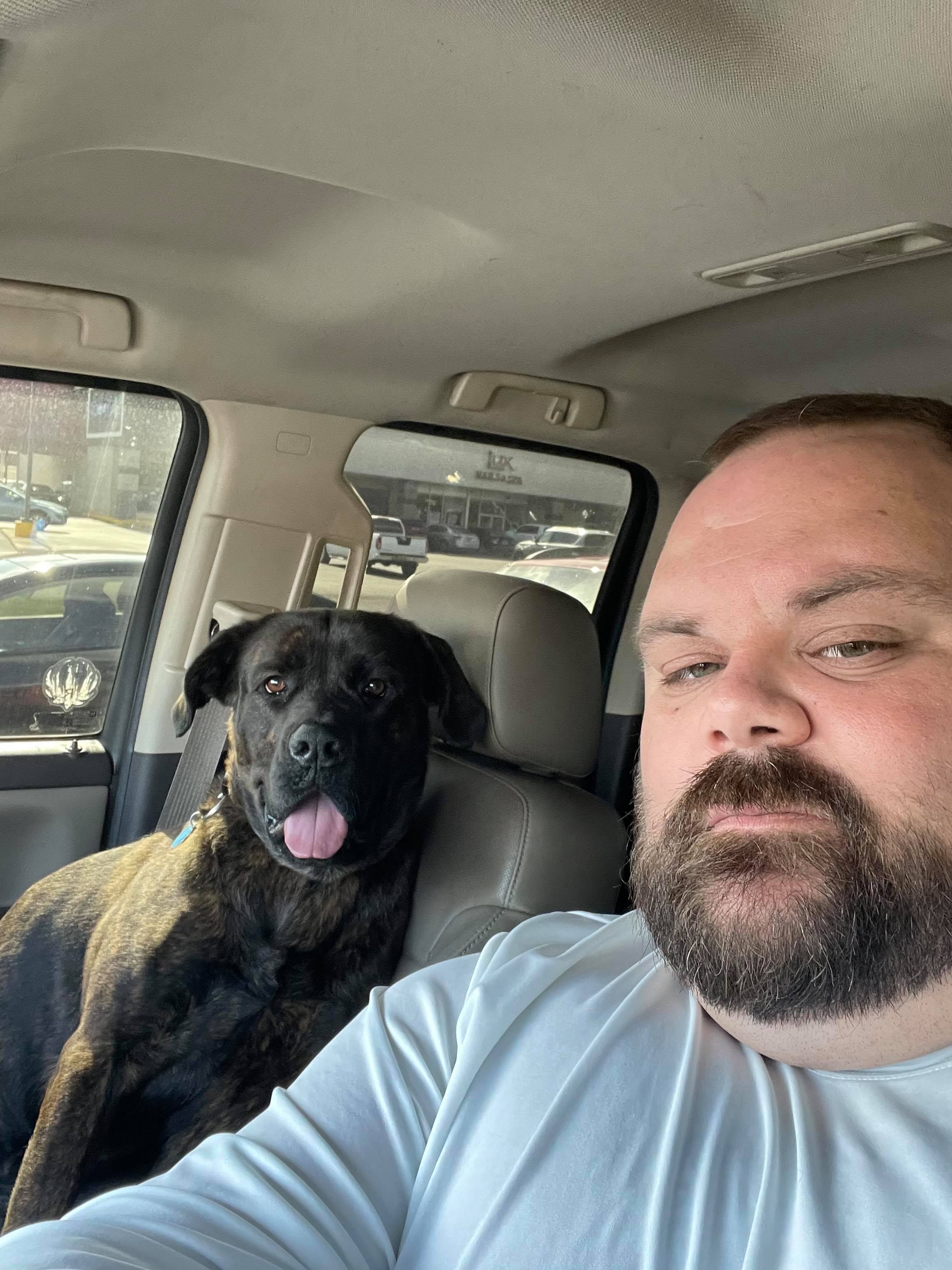 Every time Zackary, a maintenance tech, turned to scold his dog, Ruger kept dodging behind him. After Zackary reached for Ruger's tail to hold and correct him, he noticed the dog shaking his head vigorously back and forth.
"First I thought it was a stick, which he plays with in the water," Zackary recalled. "Then I realized it was a snake, so I stepped back and commanded him to heel."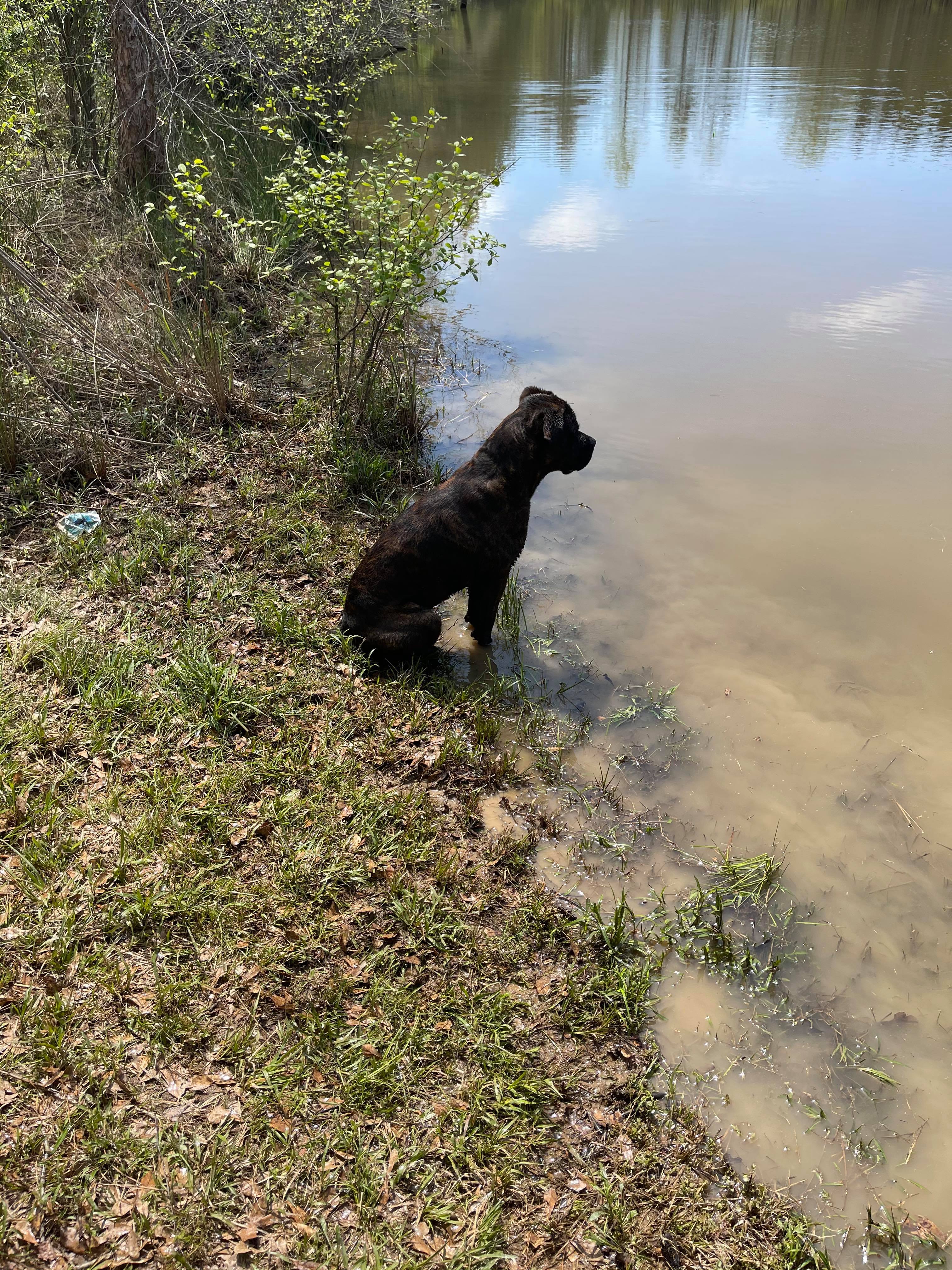 Ruger dropped the half-dead snake and Zackary got his first good look. It was a venomous pit viper known as a copperhead, a snake common to Alabama in the summer months, especially near water. Zackary grabbed a stick to finish what his dog had started.
"After my heartbeat slowed down, I realized that Ruger was trying to protect me, and put himself in harm's way to protect me," Zackary said. "I sat down and just held him, and thought, 'How would a dog know what to do, and have enough sense to do what he'd done?'"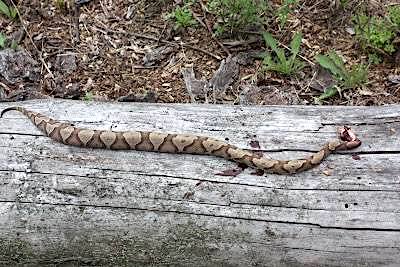 It hit Zackary hard to think that his dog had just saved his life. "Or at least," he added, "from a very long, hard hospital visit."
The pair, according to Zackary, was walking around 150 yards downhill from his truck; and he says that he would have been "in big trouble, or dead," if Ruger hadn't stepped in to help.
The lucky dog owner shared the incident on Facebook, calling Ruger—whom he first brought home as a 7-week-old puppy—his "guardian" and "best friend." The post has been shared over 51,000 times to date. Numerous netizens reached out to Zackary to praise the heroic pup, whilst many others exclaimed that their own cane corsos had also stepped up to protect them from danger.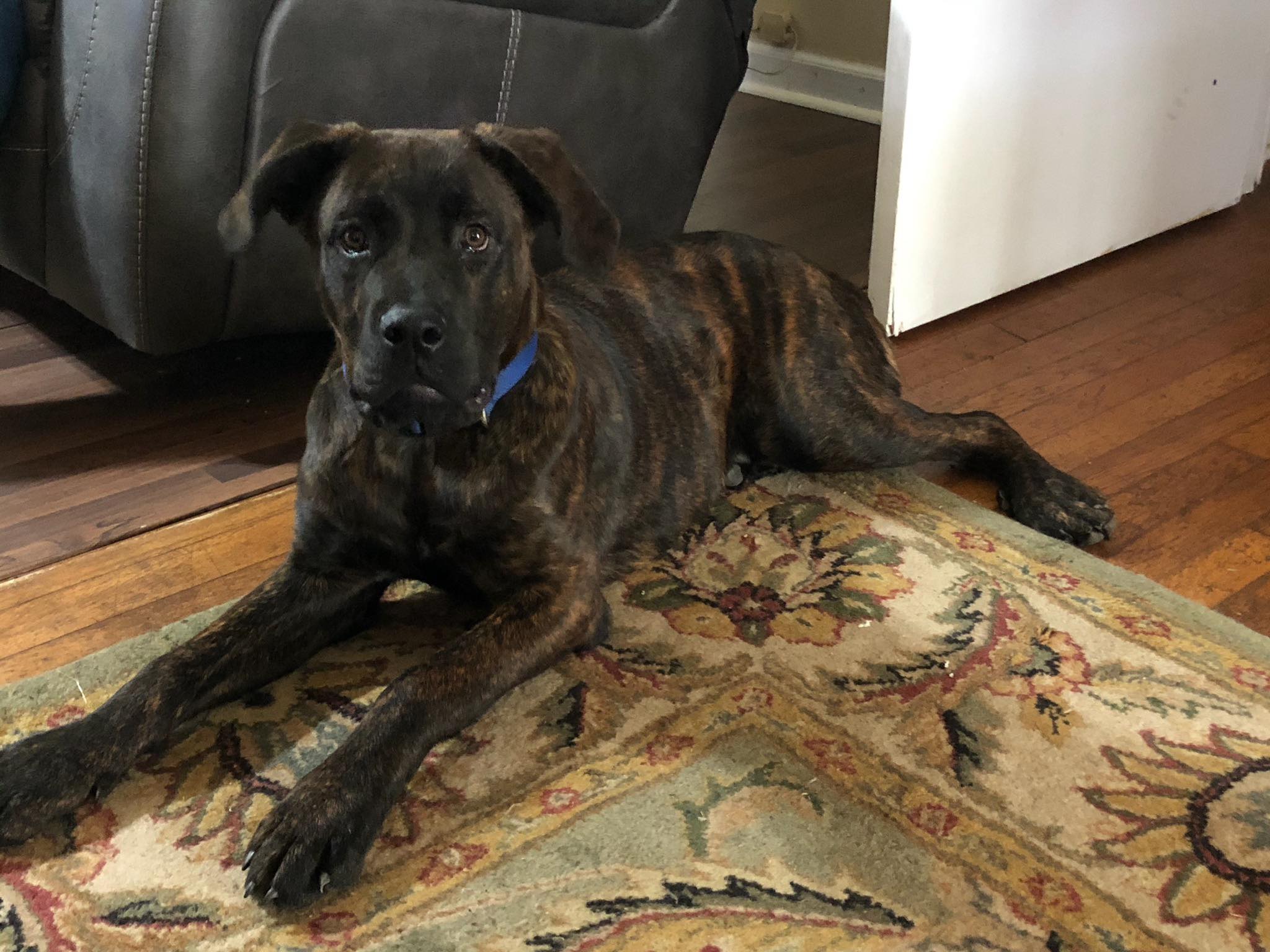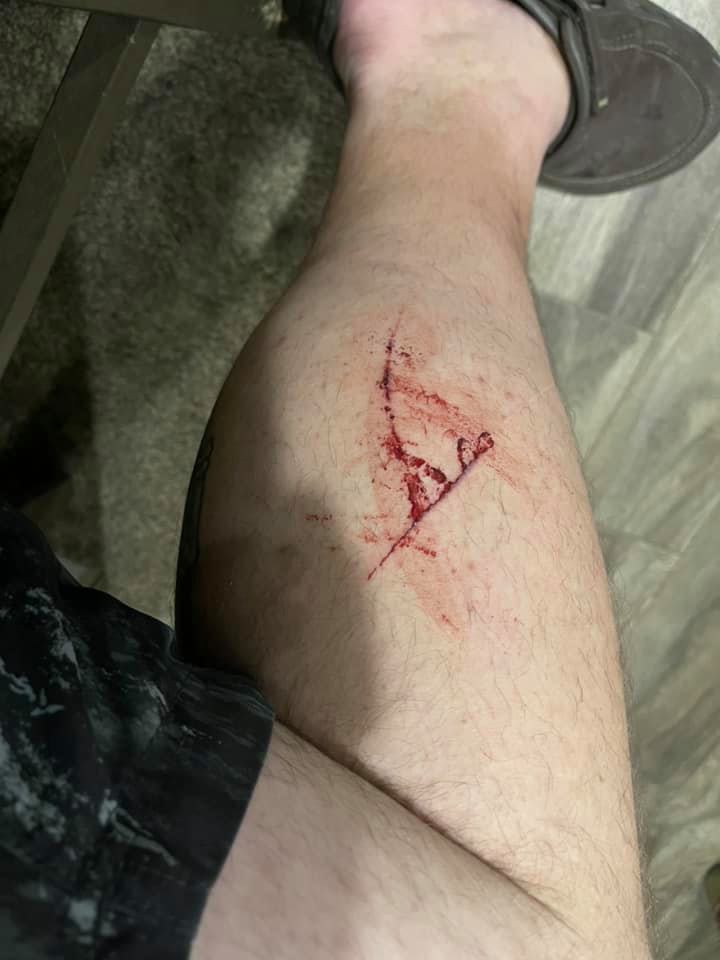 Speaking more about Rugers, Zackary told The Epoch Times: "He turns 2 soon. He still sits beside my feet when I'm home, and sleeps beside my bed as I sleep, always watching over me. No one truly understands a pet's love for you until you experience something like this: that's my motto since this incident.
"I owe him my life, because he saved mine," Zachary said.
Watch the video:
(Courtesy of Zackary Pate)
Share your stories with us at emg.inspired@epochtimes.com, and continue to get your daily dose of inspiration by signing up for the Epoch Inspired newsletter at TheEpochTimes.com/newsletter