A rescued Labrador mix has become the apple of his owner's eye for an amusing trait: he brings a carefully chosen "gift" to greet her with every single time she comes home after a day of hard work.
"I am always met at the gate by Levi," 49-year-old Lori Eddins of Pensacola, Florida, told The Epoch Times. "Then, if he doesn't already have one, he runs to find 'a gift.'"
An excitable Levi will usually meet Lori on the porch and stand with his front paws on the wall, bearing his gift.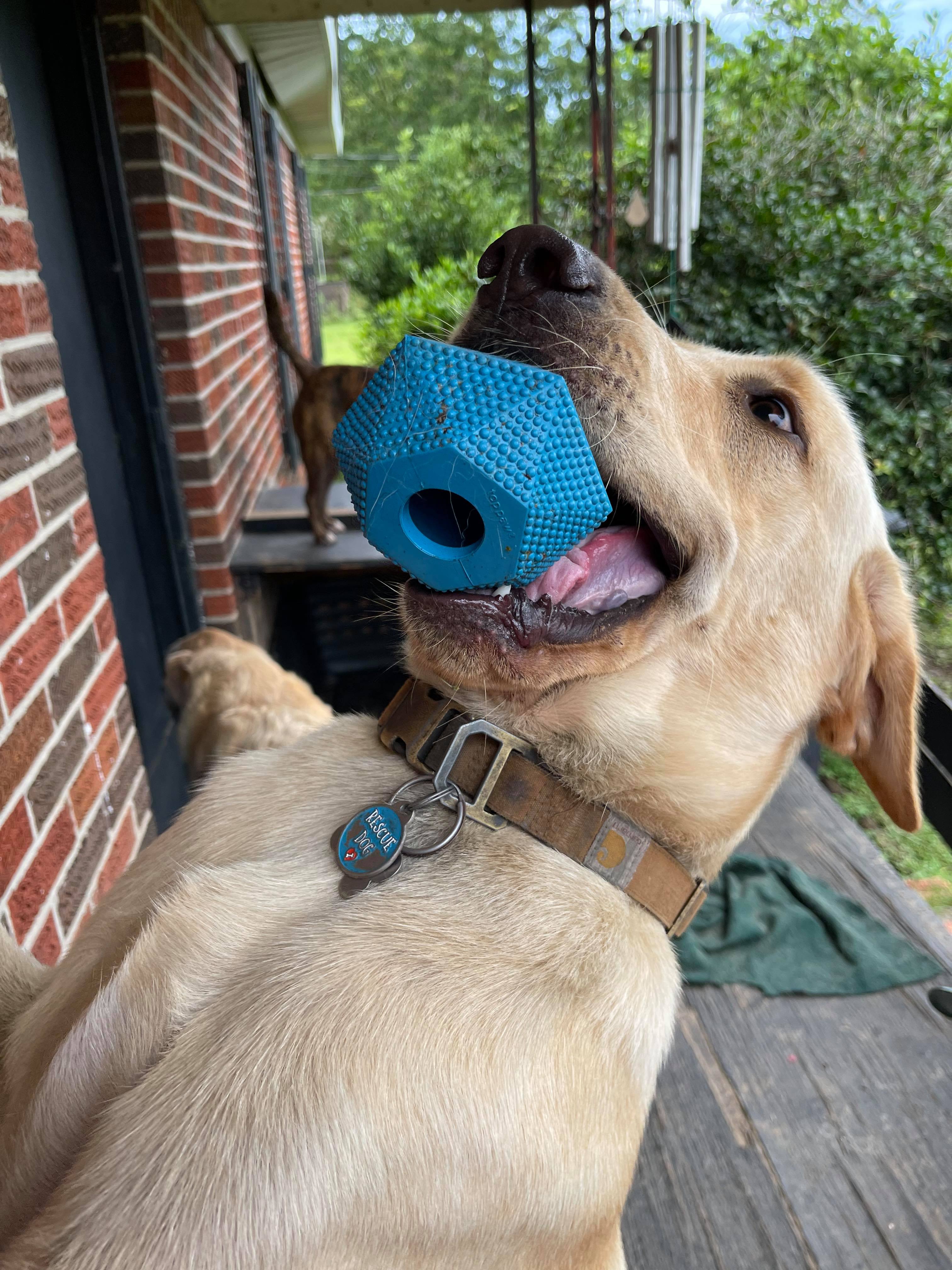 "He has ridiculously long legs," said Lori, "and when he is carrying his prize to the door he prances and holds his head and tail high. He is so proud!"
Levi, now 1 1/2 years old, was a 5-month-old puppy when he brought Lori a half-chewed, open box of screws. Concerned that her sweet pup may have swallowed some of the contents, Lori rushed him to a clinic for X-rays.
However, Levi hadn't swallowed any hardware, but Lori thinks its her response to his first gift-giving antics that may have egged him to go on.
"I think when he had that box of screws in his mouth and I was begging and baby-talking him to get it, he thought we were having fun," she said. "He would randomly pick up papers when in my truck with me, and I would say, 'Oh thank you!' and pet him, so maybe he learned then."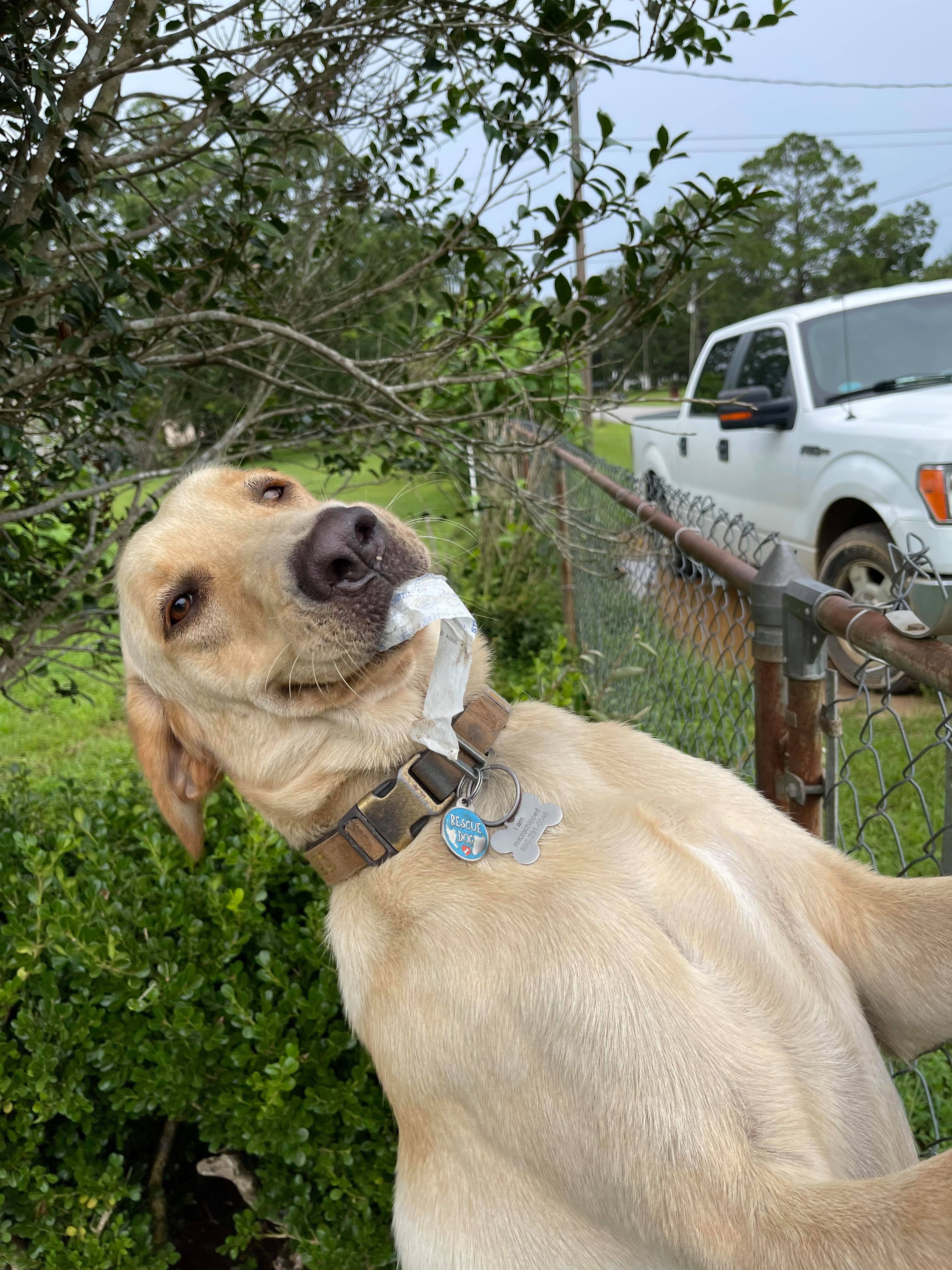 Lori has since received an array of "gifts."
Some she keeps, some end up in the trash, and some are returned to Levi. His list of gifts includes toys, marrow bones, landscape timber, political adverts, scraps of paper and cardboard, clumps of grass, and once he even got—Lori's favorite—some flowers from a dug-out flowerbed.
"He used to try to bring one of my chickens to me as well," she recalled, adding, "They were not impressed!"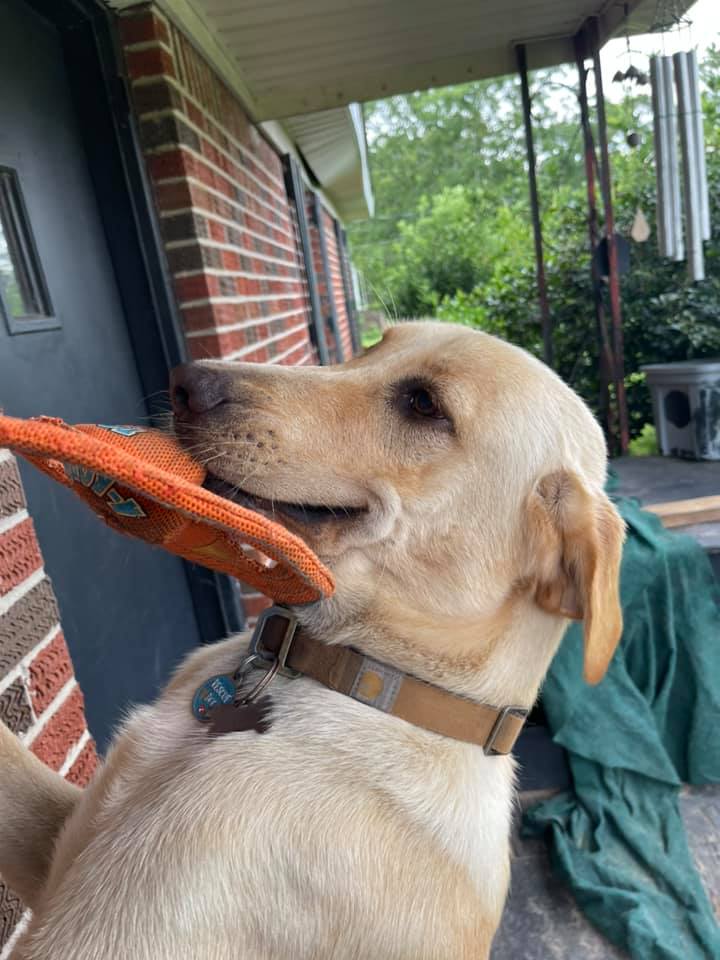 Levi's quirky behavior gives Lori immense joy.
One among a litter of seven, Levi was originally Lori's foster puppy when his mother was brought into a Pensacola-area animal shelter as a pregnant stray. After giving birth, she was spayed by Friends of the Escambia County Animal Shelter and reclaimed by her original owners. The nonprofit then offered to find suitable homes for the puppies.
"[I] started fostering Levi and two of his brothers when they were around six weeks old," said Lori. "All seven puppies were adopted locally, and we keep in touch on a Facebook group.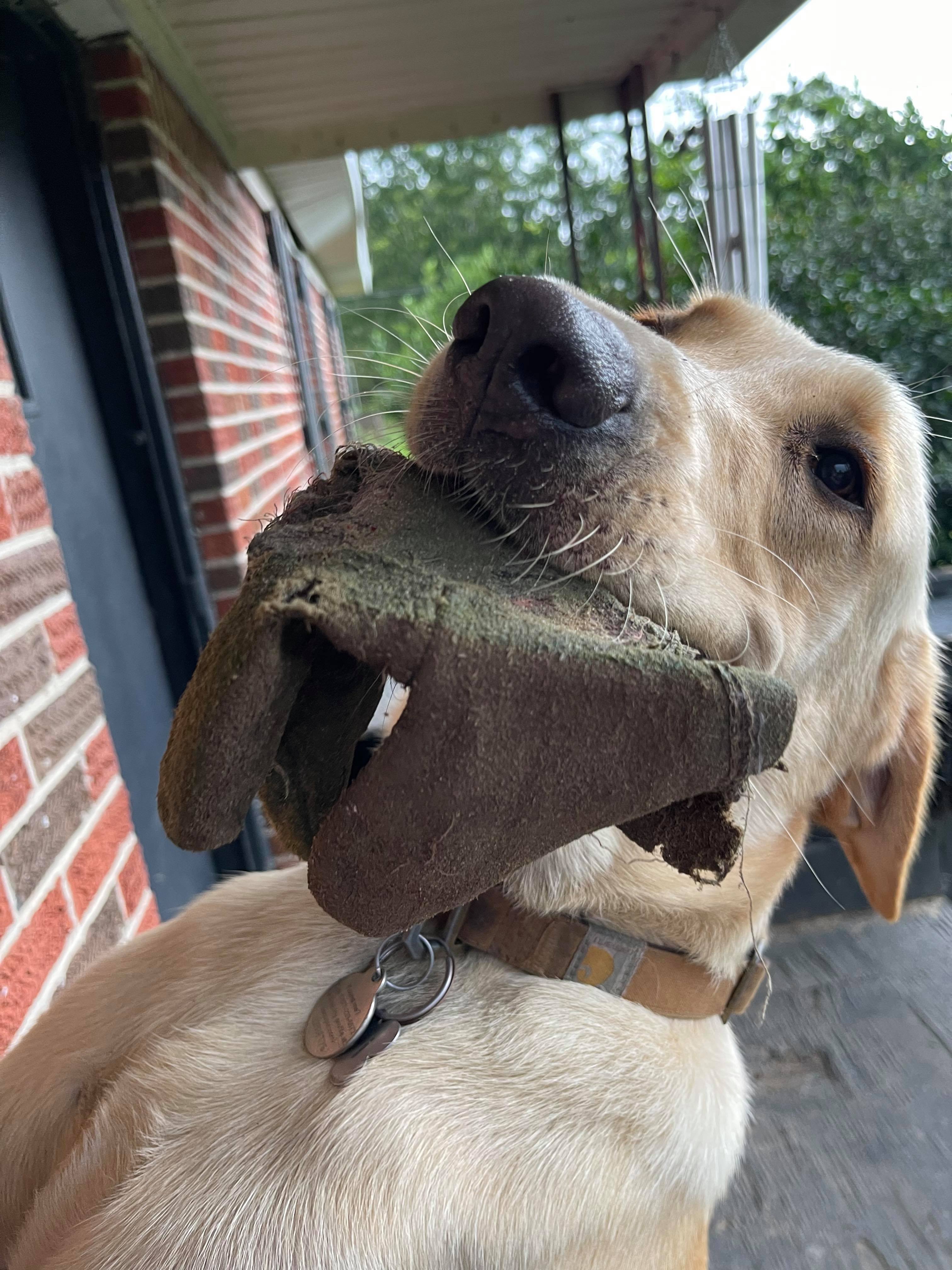 "Sometimes, shelter pets rescue us more than we rescue them," she said, reflecting on her decision of keeping Levi.
Today, Lori describes her Labrador mix as one of the happiest, sweetest, most sensitive dogs she has ever met. He loves everyone and idolizes his canine companions, 13-year-old Labrador Rio, and bulldog Mercy.
Levi, who can't get enough of the spray of the garden hose, is also adored by delivery drivers and the postal carrier.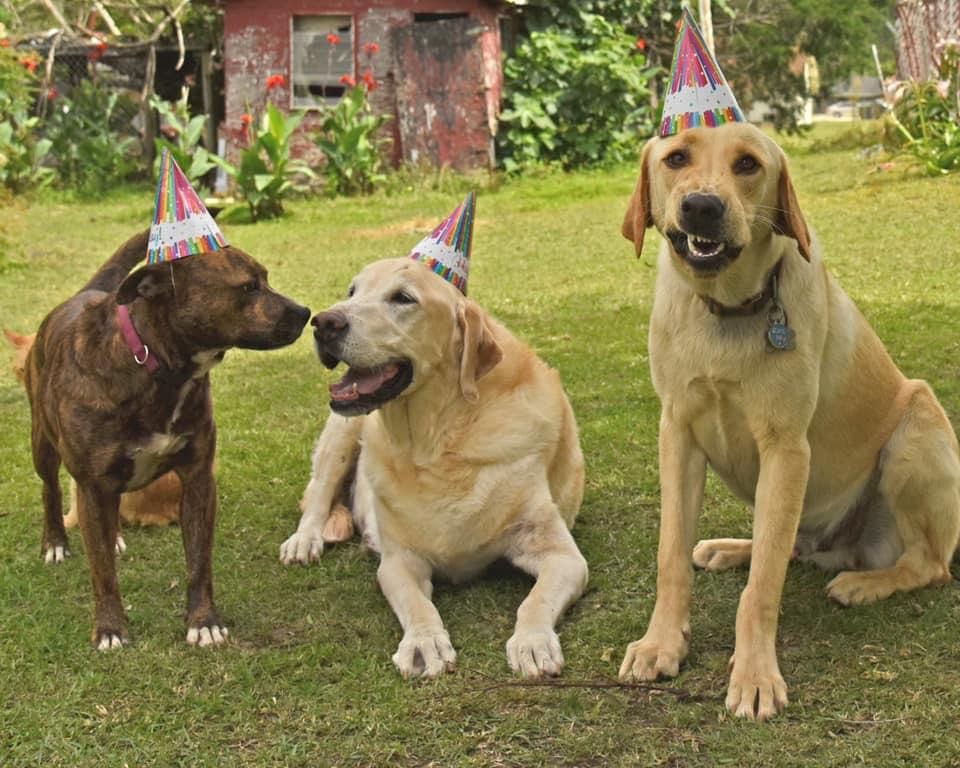 After having his DNA tested, Lori learned that Levi is likely 50 percent Labrador, 25 percent golden retriever, 11 percent white Swiss shepherd, and 8 percent Chihuahua. "I blame that 8 percent for all of the mischief," she joked.
Lori's friends call Levi, who has a perceptual smile, her "sweet derp dog." As for his gift-giving quirk, "I definitely encourage it with hugs and lots of bragging," she said.
Share your stories with us at emg.inspired@epochtimes.com, and continue to get your daily dose of inspiration by signing up for the Epoch Inspired newsletter at TheEpochTimes.com/newsletter