NEW YORK–Access to quality healthcare, or any care for that matter, is particularly difficult to find in the developing world. One doctor and 400 other volunteers from 40 countries including doctors, nurses, engineers, and teachers have been traveling around Africa on a floating hospital known as Mercy Ships to provide medical care to those who might have never received it.
Dr. Elliott Siegel is a 70-year-old oral and maxillofacial surgeon who treats everything from wisdom teeth removal to facial, head, and neck infections, and physical trauma such as a broken jaw.
When Dr. Siegel turned 50, he decided that it was time for him to give back. He began volunteering with various groups including International Medical Relief, and has volunteered for the last 20 years without missing a beat.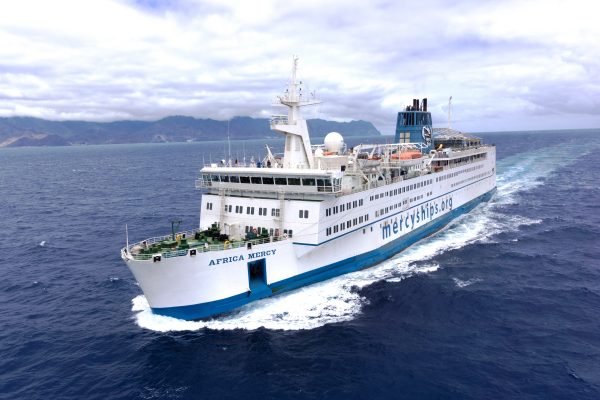 After participating with a number of organizations, Dr. Siegel joined Mercy Ships in 2016 because of its focus on continuity of care. He had been used to providing medical care with other organizations, but it was what he referred to as "band-aid medicine" without long-term or follow up care.
On the other hand, Mercy Ships will generally remain in port for 10 months. Essentially, its a floating hospital that travels to areas that are most in need around Africa.
"They have five operating rooms, fully equipped. On par if not better than what I'm used to here in New York," Dr. Siegel told The Epoch Times.
The Floating Hospital
Not only does Mercy Ships have operating rooms, they have recovery rooms, nursing facilities, a pharmacy, exam rooms, and even a school. The patients Dr. Siegel and the other doctors see are people with no access to medical care, and many of them have been cast out from their tribes because of facial or body deformities.
Not only does Mercy Ships provide oral and maxillofacial care, it also provides orthopedic care, ophthalmology, and gynecological care. All of the operating rooms are used on a daily and emergency basis. Dr. Siegel and the 400 other volunteers start working early in the morning, and may not finish until 9 p.m.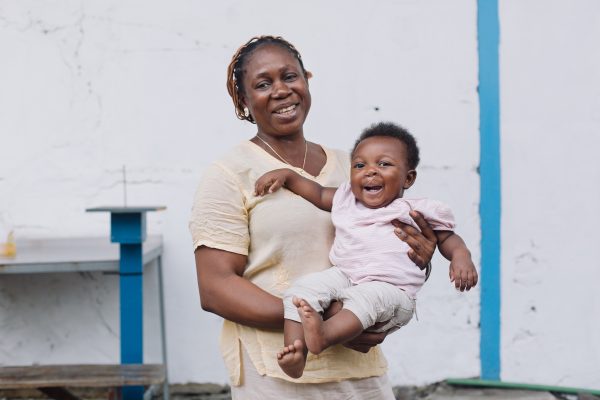 "This is pure. This is pure medicine," Dr. Siegel said.
About 80 percent of the time, Dr. Siegel performs routine procedures he is used to doing at his practice in New York, such as extractions and treating infections. The other 20 percent of the time, he assists in complex surgeries such as tumor removal. With many patients, these tumors have gone untreated for years on end and are life-threatening.
Mentorship and Impact
Not only do Dr. Siegel and his colleagues treat patients, they also mentor local doctors so that when Mercy Ships eventually leaves, there are doctors remaining in these countries with patients that still need them.
The impact on these communities has been life-changing and life-saving. Whether it's a patient who can see for the first time in a long time because of a cataract removal, or the removal of a facial tumor that saves a young person's life, Mercy Ships and its volunteers are making an important difference in the developing world.
Dr. Siegel's next deployment with Mercy Ships will be this spring or summer.
"It's something that I've never experienced before. I want to be able to do it until the day that I can't do it, because it's so rewarding. It's the ultimate give-back, at least to me," Dr. Siegel said.