Not only is a breast cancer diagnosis terrifying, but the ensuing treatment can also be one of the most de-feminizing experiences of a woman's life, according to breast cancer survivor Melissa Berry.
While she was undergoing her own treatment, Berry, a fashion and beauty publicist, looked for products that could help her maintain her identity and confidence. She ended up finding a variety of different products, and started a list just for herself at first. But then her mother asked her for the list for a friend of a friend, and the list began to get passed around. In 2014, her blog Cancer Fashionista was born.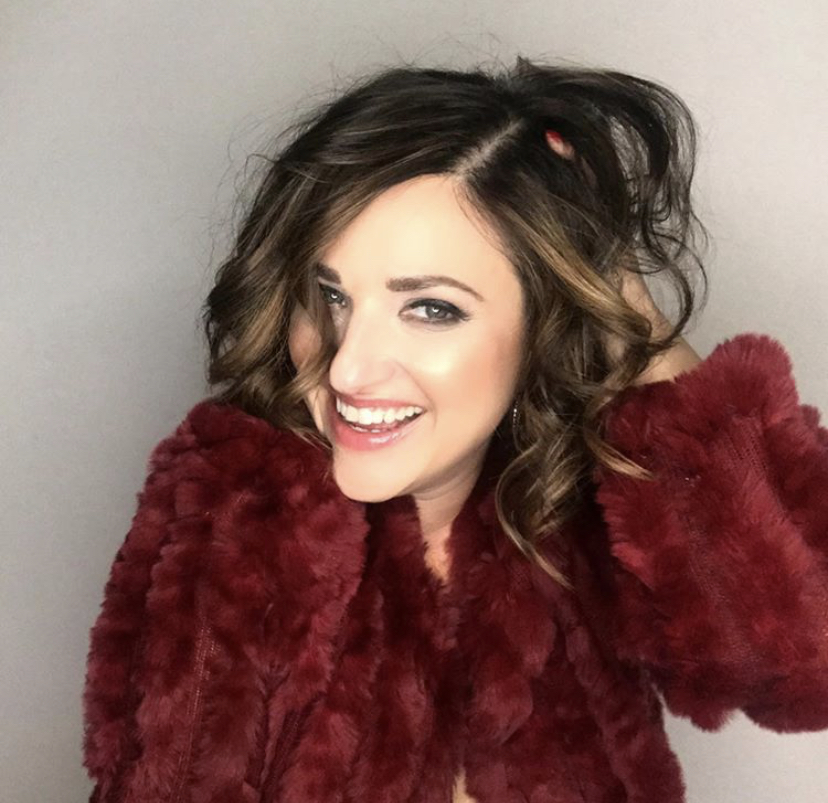 I had the opportunity to speak with Berry about her own battle with breast cancer, and how women can maintain their own identity, beauty, and confidence while undergoing treatment.
The Epoch Times: How did you react to your diagnosis?
Melissa Berry: I was shocked. Even though I felt like I was prepared for this moment because there was so much family history, and I knew that I was a BRCA gene carrier. It was still really shocking and I think that it took me some time to really wrap my head around the reality of that diagnosis.
The Epoch Times: As a fashion and beauty publicist, how did your breast cancer diagnosis affect you?
Ms. Berry: I thought to myself, "How am I going to look like me?" I'm going to fashion shows. I'm meeting with beauty editors. I'm going to brainstorm meetings with the heads of luxury brands. This is the land of the beautiful people—and I thought to myself, "I don't need to look like a supermodel. I just want to look like me, and I don't want to look like I have cancer."
What I found to be so interesting is, I hit the internet and I thought, "OK, where do I get my wigs from? Where do I get my lashes from?" Many of the post-mastectomy lingerie brands looked very medicinal. The imagery looked very sad to me, and I thought to myself, "Where is the Vogue of breast cancer?" There's got to be one resource that's a go-to destination for all of these things that are meant for women going through cancer that adjust for fashion, beauty, lifestyle, wellness, and travel needs. I was unable to find everything in one place, so I decided to just start a list of the things that I liked.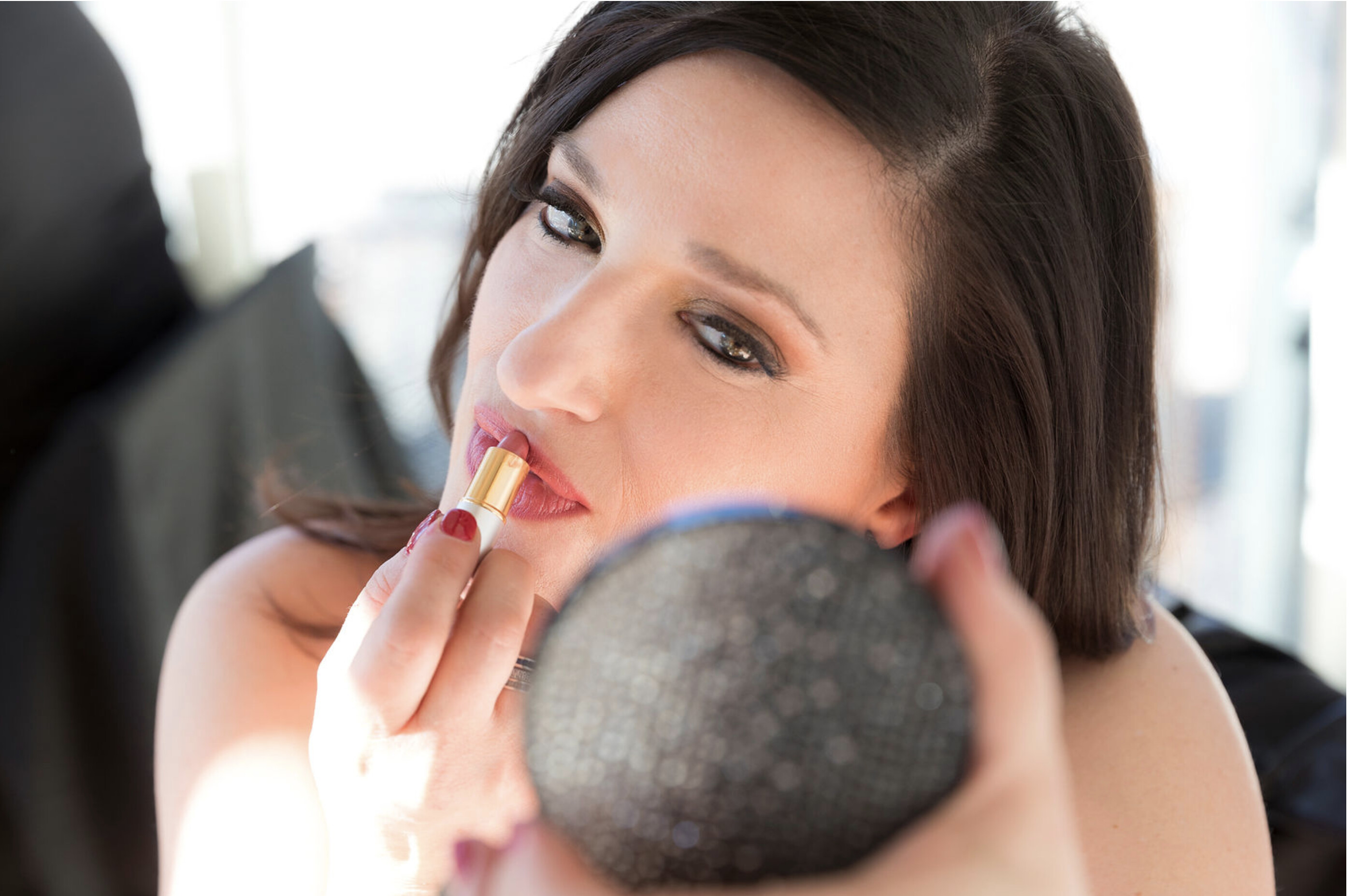 The Epoch Times: What are your favorite products for before, during, and after treatment, and why?
Ms. Berry: My go-to gift is an AnaOno gift card. To me she is a true pioneer. These post-mastectomy bras are functional, but they're very beautiful. She names her bras after different breast cancer survivors and thrivers, so she just named one the "Melissa Bra" last month. I have a bra named after me, which I love. She has gift cards, but she also has something called the Miena Robe and it's one size fits all and it's so clever. When you are going through breast reconstruction you oftentimes need to have drains on either side of your chest, and this Miena Robe actually has pockets for your drains and a drain belt so that you can wear the robe but you can still conceal your drains. It's just the perfect example of fashion meets function.
Another go-to gift of mine is from SaltyGirl Beauty. They are a clean beauty brand based out of Maine, and it's two sisters. One, her name is Sarah, and she is a triple-negative breast cancer survivor like me, and her sister Leah is actually an oncology nurse. So when Sarah was diagnosed with breast cancer when she was pregnant, they wanted to seek out clean products. They ended up creating their own brand called SaltyGirl beauty. One product in particular that I send everyone to is their foundation because it's clean, but it also smells like cake batter because they infuse it with vanilla. It's just a delightful gift.
I also love Violets Are Blue. This is also founded by a breast cancer survivor. I like to call a lot of these women "cancer-preneurs" because there are so many women that have created a product out of their own breast cancer experience that they never would have thought of otherwise. Cynthia Bestemann is the founder of Violets Are Blue. She was diagnosed with breast cancer, wanted to switch her deodorant, couldn't find anything that really worked, so she created her own. She also has a full skincare line now, which is wonderful.
I would say the other item that I absolutely love to tell people about is Survivor Moda. This brand makes a product called The Park Puff, and it's basically a seatbelt pillow. When you leave the hospital after your surgery most times the doctor will say when you leave and get in the car you need to put a pillow under your seatbelt. Pillows can be really cumbersome and not even very safe. So Rachel, the founder of Survivor Moda and The Park Puff, created a seatbelt pillow that is the right size and in really fun prints that a lot of women actually end up wearing even after their surgery is done because it just makes the seatbelt so comfortable.
The Epoch Times: What should one say—and not say—to someone who is undergoing treatment for breast cancer?
Ms. Berry: One thing not to say is, "Well, at least you get new boobs" because it's certainly not a way that we want to enhance our bodies. Also, unless you're a family member, I wouldn't suggest asking someone what their prognosis is. It's very private, and if they are a late stage or a three or four they may not want to discuss that with you. As far as what to say, rather than saying "How can I help you?" or "What can I do for you?" say "What day this week can I help you with your laundry?" "When can I stop by to help you with the kids?" "When is a good time for me to drop off a meal?" One of the best things that my friends from college got together and got me was a gift card to a local restaurant that delivered healthy food. Our family ate for a couple of weeks on it. It was really fantastic.
The Epoch Times: What advice do women ask most often?
Ms. Berry: It is usually about their hair. "How long did it take to grow back?" "When should I shave it?" "Does it grow back the same?" "Can I color it?" When you lose your hair it's really hard to hide it, so a lot of women want a good timeline of what they can expect and what they can do. Also to add to the list of wonderful things for women to buy for themselves or buy for a friend, there is a brand call Style Esteem. Sonya is a young breast cancer survivor. She makes the most beautiful headwraps. Some of them have jewels on them. They're beautiful metallics, and they're a great alternative to a wig.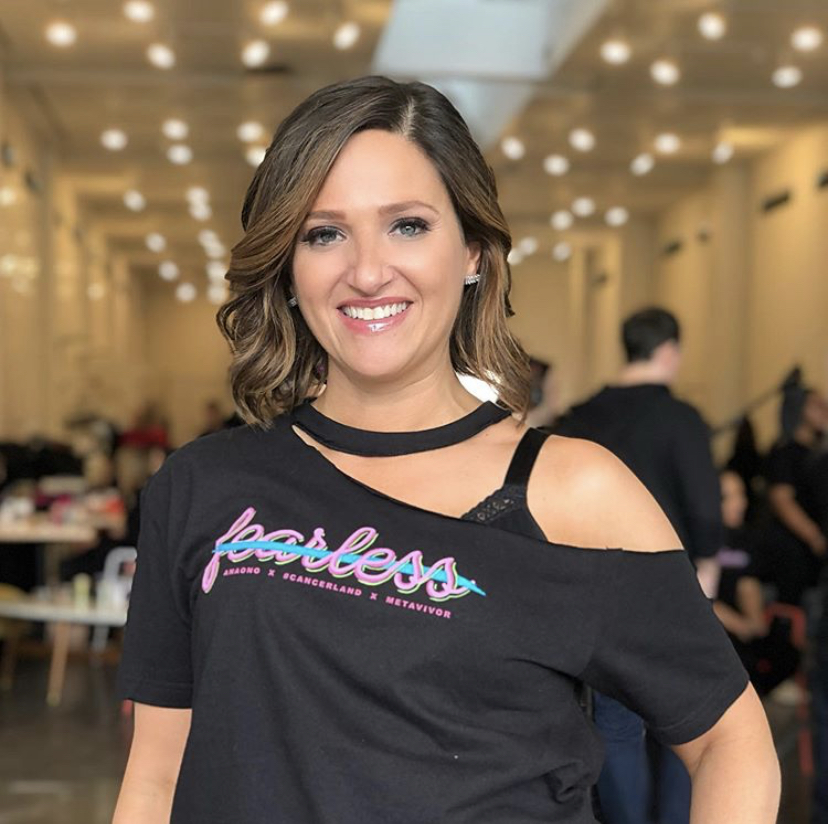 The Epoch Times: If you wanted people to know one thing about breast cancer, fashion, and beauty, what would it be?
Ms. Berry: I never had a big sister, and I feel like when you have a big sister, you can ask her what you should wear your first date or how to kiss a boy. I think when you have breast cancer you kind of need the big sister to be like, "This is where you get your wig from. This is how can deal with your lashes. Here's a great bra." So I like to think of myself as the big sister, and if I could share one thing with my little sisters, it's that there is life after breast cancer and you do not have to lose yourself to it. You can maintain yourself and your identity.