PHILO, Calif.—Along a highway cradled between fruit orchards and vineyards stands a cider tasting bar. Visitors smell fresh apples and hear joyful chattering under the tents.
Gowan's Heirloom Cider, a family-run business about an hour south of Fort Bragg, has been flourishing since 1876.
Fifth-generation farmer and cider maker Sharon Gowan told NTD, a sister media of The Epoch Times, that they opened the outdoor cider bar during the pandemic.
"We started making hard cider about 10 years ago, and some of our hard ciders won best cider in the world's largest cider competitions. And we're super excited," Gowan said. "We got to open up an outdoor tasting room two years ago during the pandemic so people can come and try our cider from our taps and our bar and sit amidst these historic trees, and it's lots of fun."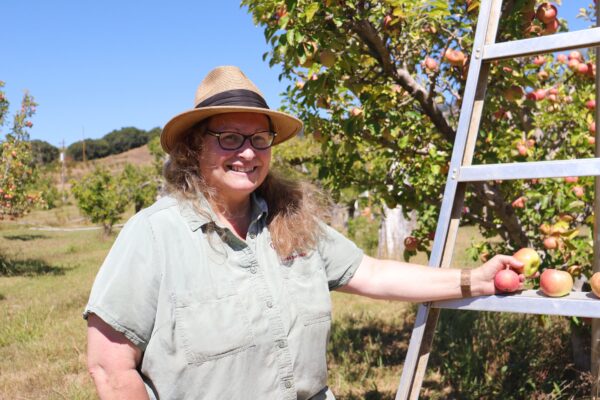 She married into the family 30 years ago and has two sons, who are the current sixth generation.
The 200-acre apple farm has over 100 different varieties and about 11,000 trees.
The family continues to harvest apples from some of the exact same trees as their ancestors. Some of the trees are 150 years old.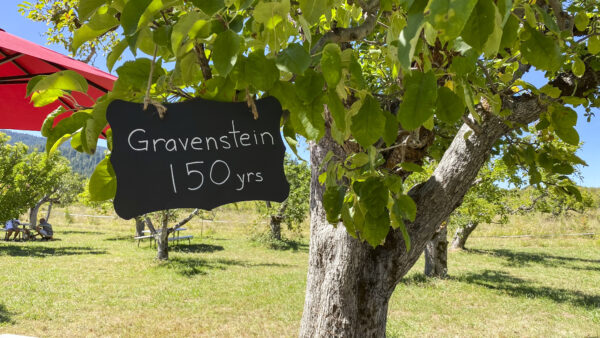 "In the 1990s, we had some researchers that came by. And they were shocked to find out that we had this apple. It's called the Sierra Beauty apple. And they thought it was extinct. They've been searching for it for decades," Gowan said.
Native to California, the Sierra Beauty has good acidity and natural baking spices and is sweet, making it a desirable apple for pastry chefs.
"The fun thing is we've been able to bring in so many different kinds of apples from all around the world. And if apples are happy in one kind of climate, they're often happy in another," Gowan said.
They also have Macintosh from Canada, Granny Smith from New Zealand, and Astrachan from Russia.
The farm also grows pears and figs.
Their fruits are grown organically. Gowan explained how the entire process stays on the farm—from growing to packaging.
"We harvest the apples, we press them into juice, we ferment and bottle them right here on the same property so nothing leaves," Gowan said. "And then any waste like the pulp after the pressing, we spread that around on the farms so that our native wild bees can also have some of that, and that also helps them in the fall to grow. So we hope to not have to bring in honeybees because we've been supporting the wild bee population."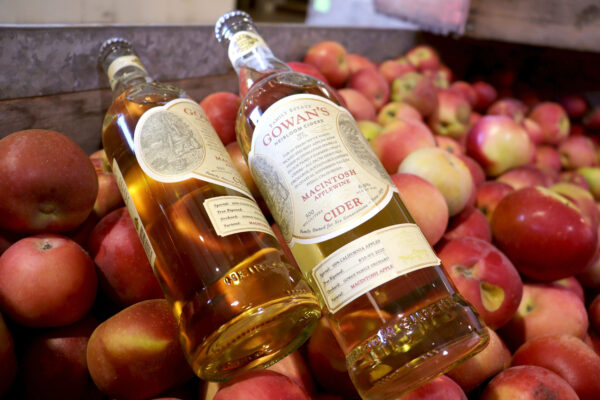 After picking, the apples go through a machine for washing before they're pressed into large fermentation tanks.
"There's a lot of challenges to small businesses and especially small farmers, I think, looking at what maybe the next thing could be, and for us in our generation the next thing was doing hard cider," Gowan said. "Previously it was taking horses and wagons over to the coast for a day or driving the new pickup truck across the 10-year-old Golden Gate Bridge back in the 40s."
They also bottle the cider onsite once every few months.
The current matriarch of the farm is 97-year-old Josephine Gowan. She took some time to tell NTD about fond memories of her apple-picking days.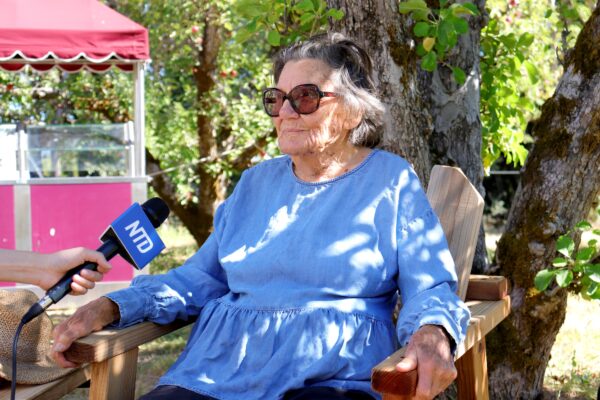 "I had a women's crew of about 16 women. The men worked in the mills, in the forest, and we picked the apples. The women and I picked the apples. And I was a pretty good apple picker," she said.
Now she walks about an hour around the orchard every day. Her favorites are Gravenstein, Sierra Beauty, and Astrachan. She notes that Jonathans are great for eating and cooking.
"It's an apple that I could use for everything," she said. "It fries beautifully, it makes a beautiful fried apple, it makes a good sauce, it makes a good pie, it makes a good eating apple. It doesn't keep real long, but it keeps pretty good."
The orchard gets lots of help from younger people too. Shyllesha Reha welcomes guests at the fruit stand. She cuts apple and pear samples for visitors.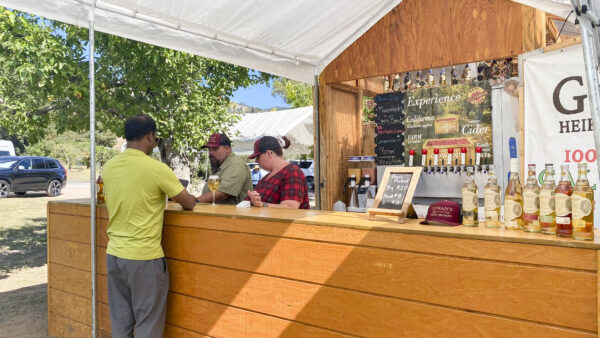 "[I] make sure the apples are fresh and looking fresh for the people that come to our tasting rooms. And I also do apple tastings and pear tastings so that people know what they're buying before they actually pay for it," Reha told NTD.
Reha enjoys talking to people, hearing their stories, and learning new things.
"I had a guy from Brazil come into our tasting room, and he came and sat down, and I had these Asian pears, and he said where he's from they're called a pear apple. And he said that he calls them 'papples.' And I thought that that was such a cool thing and something so different," Reha said.
The farm is open year-round. Besides selling apples, cider, and slushies on the property, they also ship the fruits to select markets and schools. Every year, they sell about 10,000 cases of cider.