Comedian and TV personality Steve Harvey, age 63, has never been shy about sharing personal and even embarrassing details from his life. From his various talk shows where he fields tough questions from the audience and gives unfiltered advice to his stand-up-comedy work with the Kings of Comedy, Harvey is a straight talker.
Throughout his early career, Harvey was known for his big black mustache and his perfect high top fade haircut. But as he got older, Harvey had to reckon with diminishing hair and more recently, graying facial hair.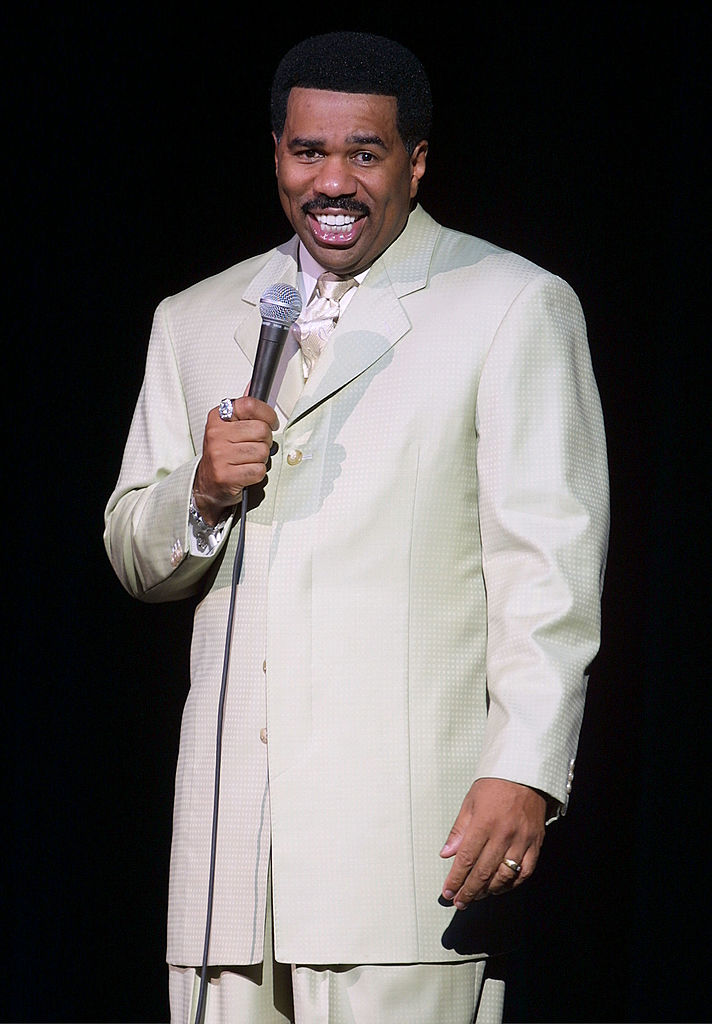 But rather than fight it, Harvey has decided to embrace his baldness and hopes to help others do so too. On a show for National Bald Day on Steve Harvey FM, he asserted, "I'm ok with me everyday. I walk out of my house confident in my baldness."
Harvey has spoken to fans, both male and female, about accepting baldness and feeling good with no hair. "I noticed that some stuff was happening to my hair," he said on Steve TV. Rather than try to salvage his hair or cover it up, he decided to accept the changes. "You've got to accept it when it comes. Going bald is not something you should try to fight, because it's a fight that you can't win," he said.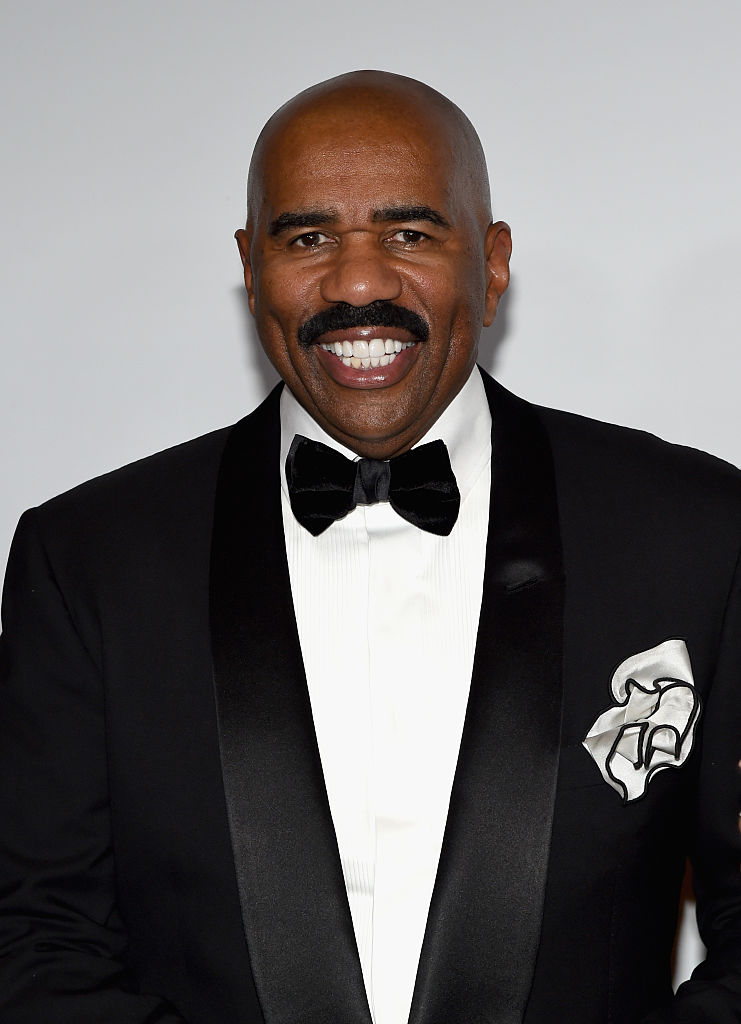 On the Steve Harvey show, he talked to fans about making the decision to shave his head on Christmas Eve of 2006. "I went to Sally's Beauty Supply and I bought a pair of Wahl balding clippers," he said. Wanting to make sure that he wasn't going to turn back at the last minute, Harvey started on the right and shaved a 3-inch swath across his head. "Once you do that, you can't fix that," he adds.
Rather than mourning the loss of his hair, Harvey decided to make the change in style as part of a whole new persona. "When I turned 50, I lost some weight," Harvey said. "I just wanted to reinvent myself, when I turned 50, I wanted to be different. […] You keep doing what you've been doing, you going to keep getting what you've been getting."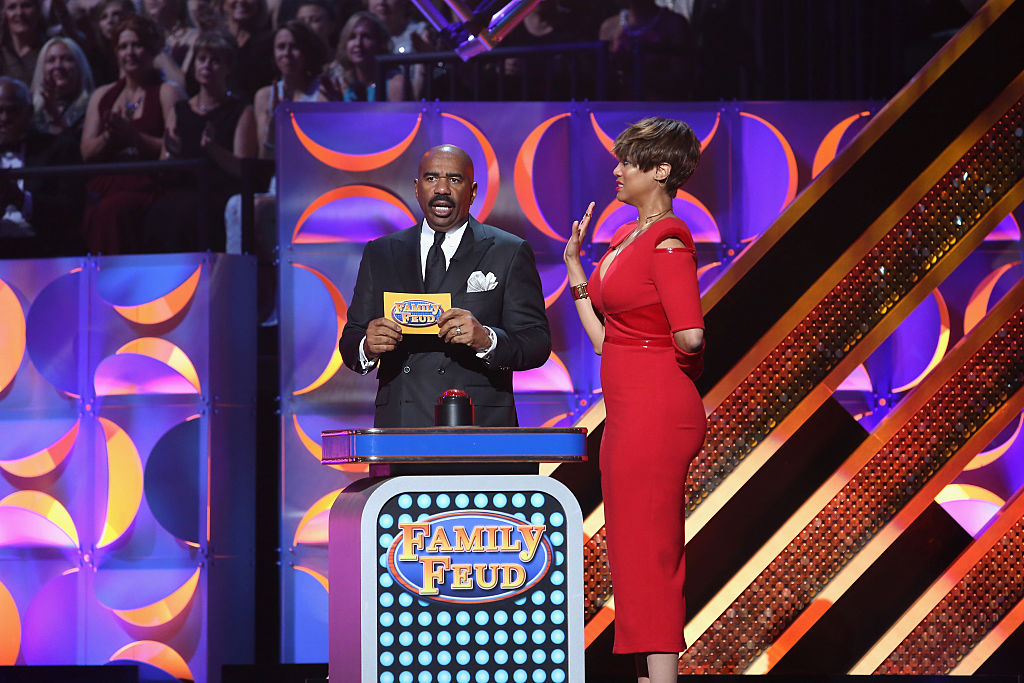 Harvey has been open in calling on younger men to follow his example, calling the decision to shave all his hair off "one of the coolest things" he'd even done. As he said on Steve Harvey FM, going without hair hasn't dented his confidence in the slightest: "I dress up and appreciate my baldness, because now I ain't got to comb my hair […] That to me is to [sic] sexy."
The TV show host has even given a list of ways that men should know they are losing their hair, including hats becoming looser and the barber charging them half price.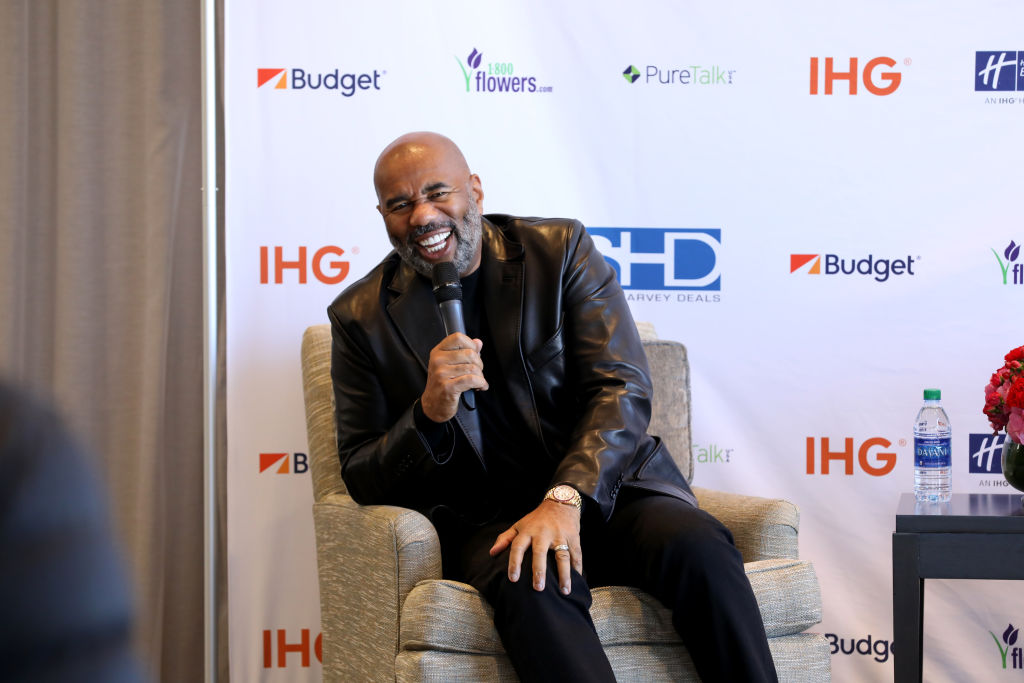 "If your barber starts charging you half-price, because he just feels like man, I ain't doing that much, it's time to start thinking about letting it go," he said on Steve TV. He added that, "If your comb over don't go all the way over, then it's over."
Twelve years after shaving his head, Harvey has made another big leap and stopped dyeing his mustache, as he revealed on Ellen. He claims to have forgotten his "Just for Men" black dye at home before going on vacation. At first, Harvey wasn't sure whether to keep the gray and grow a beard. "My wife told me to keep it," he confided to Ellen.