At 3 feet 6 inches tall, a woman from Canada who has broken close to 100 bones in her lifetime—and who cannot walk and uses a wheelchair full time—is living a content life. She is a wife, aunt, advocate, speech-language pathologist, and enthusiastic world traveler.
Meet Kristin Victoria from Ontario who, along with her soulmate Mark—whom she met online in 2006 and married seven years later—has been challenging social stigma about differently abled couples.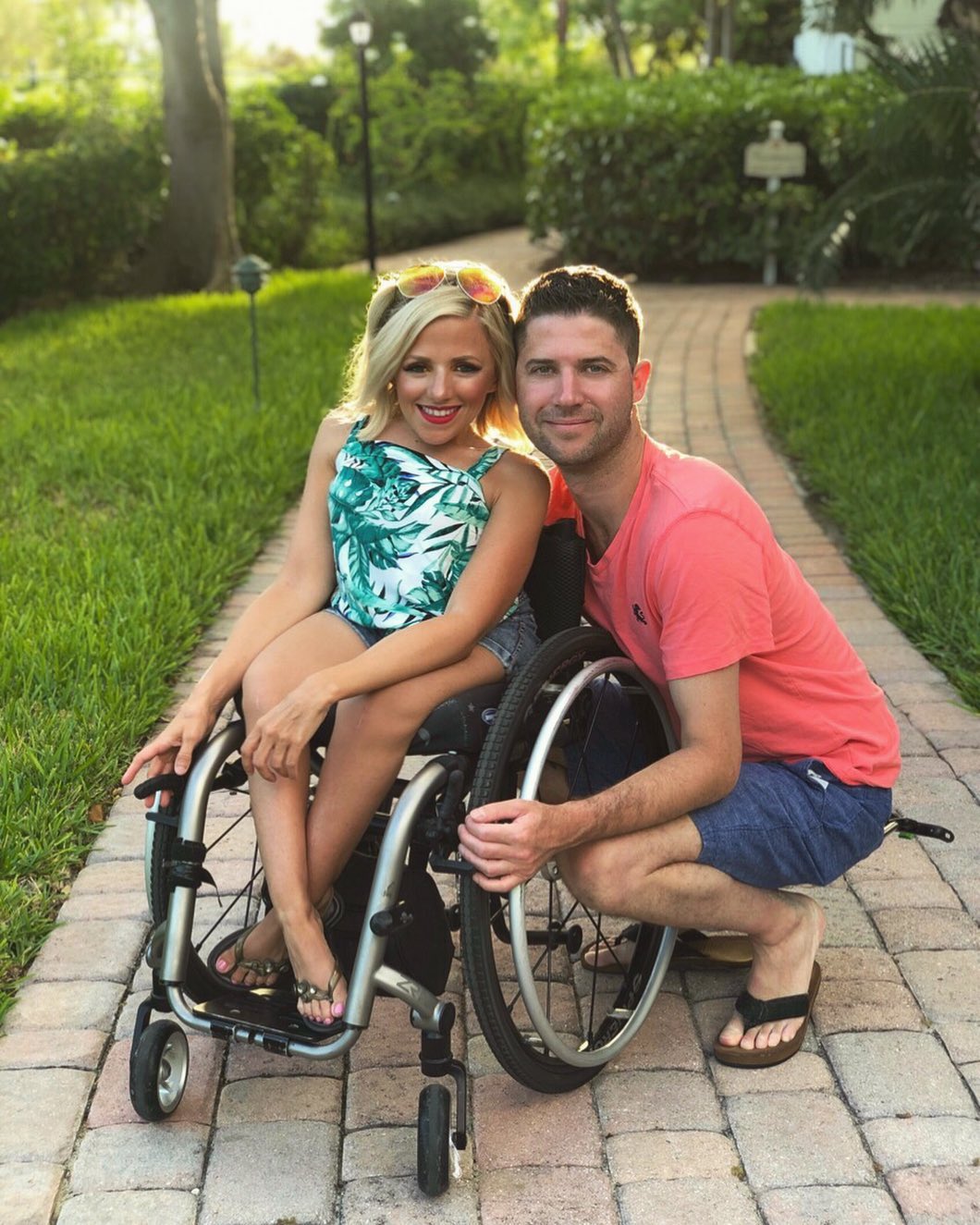 "We chatted for about a month before deciding to meet each other," Kristin recalled, sharing her story with Love What Matters first. "It wasn't obvious from my profile I used a wheelchair, but as we talked more and made plans to meet, I told him about my disability."
Mark didn't believe it; as the use of a wheelchair seemed incongruous with his view of Kristin as a social, independent woman. "Sadly, most people don't associate 'disability' and 'wheelchair user' with 'good, successful life,'" Kristin said.
Mark, whose internalized beliefs have since changed, is often labeled a hero by strangers or assumed to be Kristin's caregiver. But the couple knows it doesn't take heroism to marry a person with a disability and that all you need is love.

Kristin came into the world with a broken, swollen left femur. X-rays revealed multiple healing bone fractures that were sustained in utero. After close monitoring, Kristin was diagnosed with osteogenesis imperfecta (OI), a rare genetic condition characterized by brittle bones that break easily.
The then little girl had no family history of the disorder. "My parents knew nothing about OI until they first heard these words from the obstetrician," said Kristin. Yet her mom and dad were her biggest champions, with her mom, Doreen, saying that the words "not fatal" were all she needed to hear after learning about her condition at birth.
Kristin grew up in the 1980s just like any other kid: playing outdoors, singing and dancing, and jostling with her older brother. However, even a sneeze could break a rib.

But Doreen resisted the urge to bubble-wrap her daughter. In a moving video shot for Truly, the duo discuss Dr. Mosley's reasoning that Kristin was "going to break" no matter what, so why not let her enjoy her freedom.
"I spent many months as a child in casts from my toes up to my armpits, lying flat on my back, washing my hair in the kitchen sink," Kristin recalled, "but I also remember the care from family and friends, my mom's comforting voice, and being so excited for really simple joys."
Even today, it's the little things that give Kristin joy in times of hardship.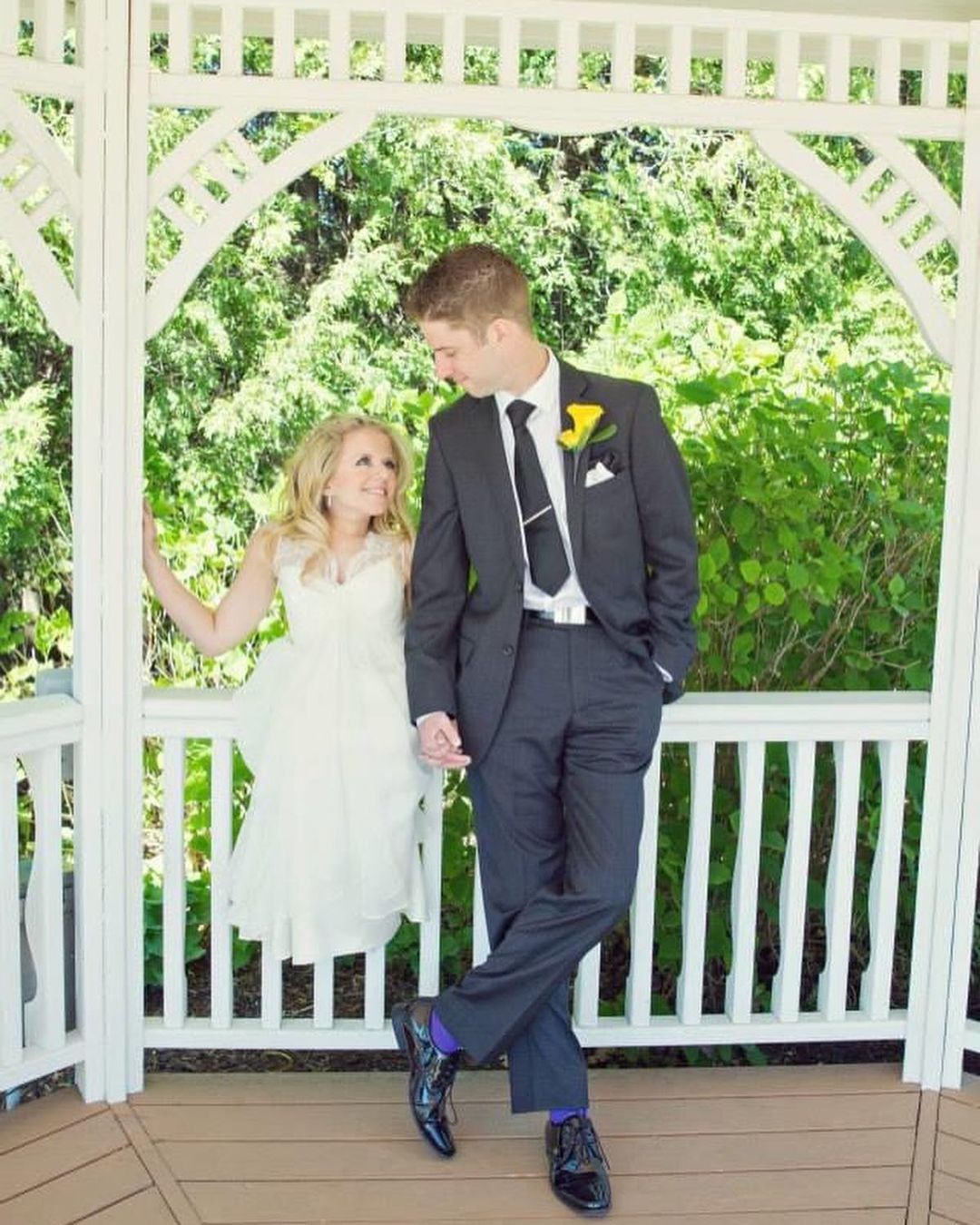 She got her first wheelchair at the age of 3 and her world opened up. Her parents enrolled her in a school for kids with physical disabilities, and while Kristin believes in integration, 11 years at a segregated elementary school taught her how to live with her disorder among others with similar limitations.
"I learned that 'different and awkward' can still work pretty well, and is actually okay and normal," she reflected. "And with all this, I learned confidence, compassion, and humility."
Kristin saw the same qualities in Mark when they started dating.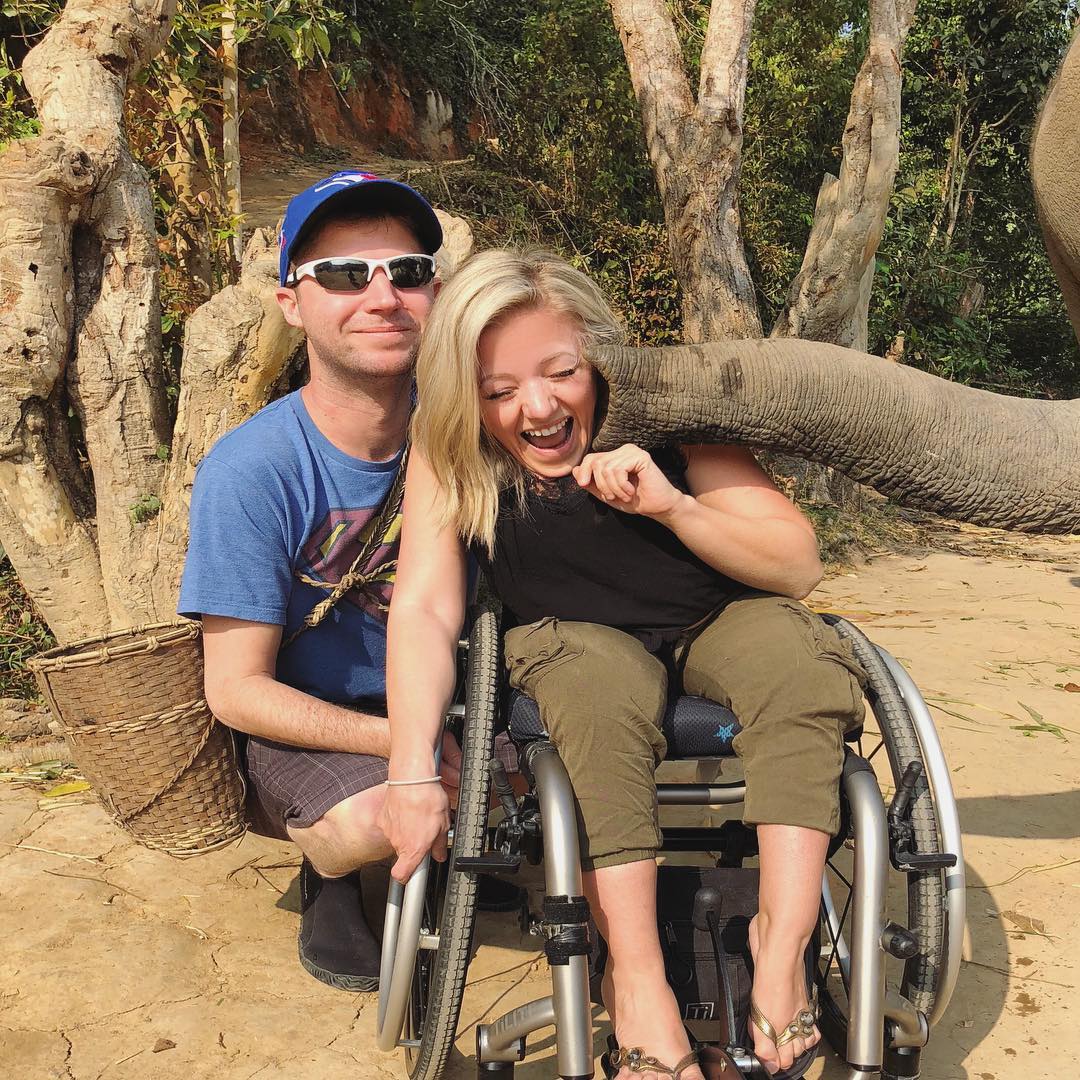 Each brings their own talents to the table. They have devised a routine that works and they love to travel, citing a Kenyan safari and fresh pasta making in Tuscany among their greatest adventures. Their shared dream is to visit 40 countries before they turn 40.
"[Mark] doesn't see 'past' my disability because my disability is part of me," Kristin asserted. "He sees it, he sees me, and he loves all of me!
"By acknowledging my disability, he is also able to see where discrimination and inaccessibility exist," she continued, "and he is able to be an amazing advocate for me and an ally to the disability community … I absolutely love that."
Besides advocacy, Kristin also has an entirely separate career of her own. After completing her graduate studies in the field of communication sciences and disorders, she earned a master's degree and has since pursued a career in speech-language pathology, wanting to give the same compassionate care to others that she received growing up.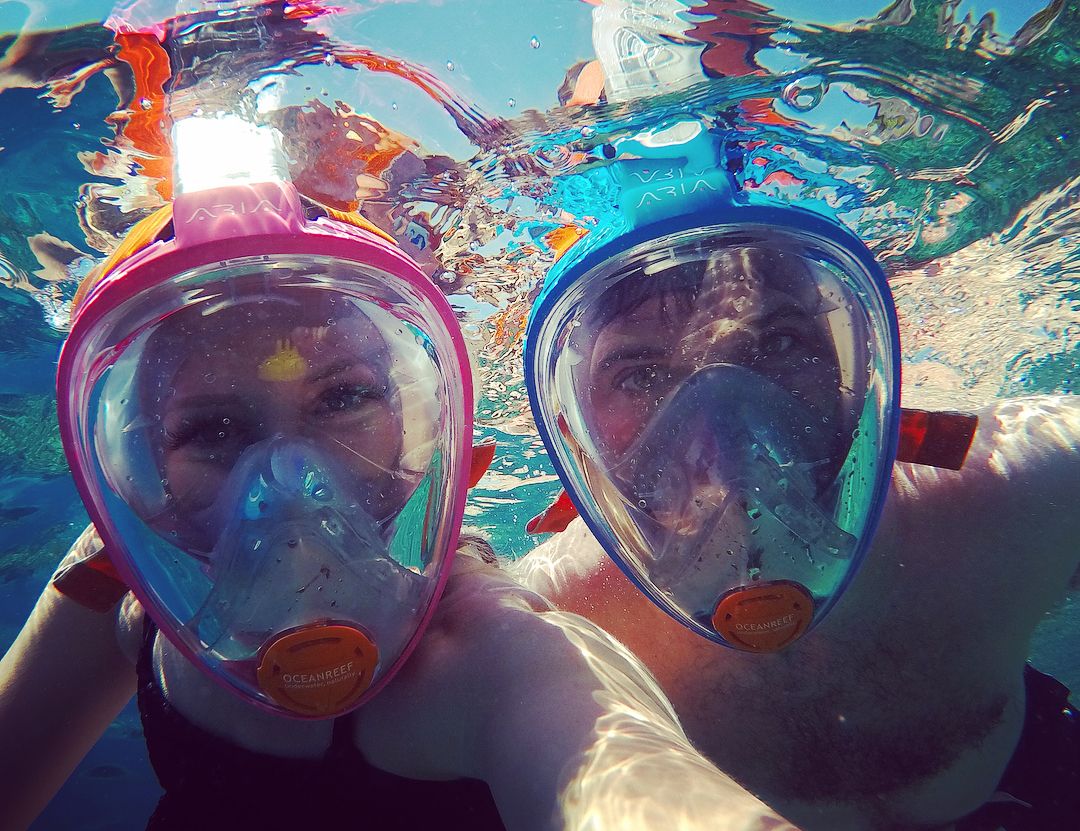 Happy and successful, Kristin, who has started a travel blog for the disabled community, doesn't want pity from others. Instead, her goal is to spread positivity.
"I want to amplify the message from so many other disabled voices that disability is not inherently bad, and 'disabled' is not a bad word or something we need to dissociate from a person," she explained. "My disability is part of who I am."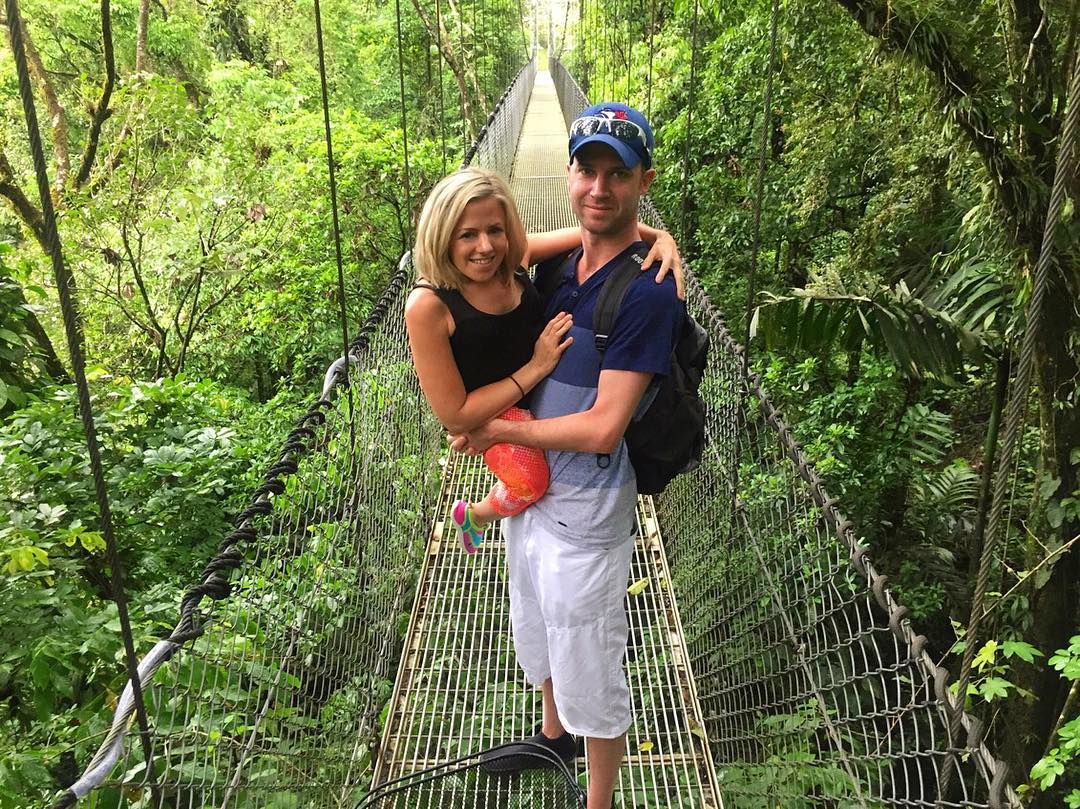 Share your stories with us at emg.inspired@epochtimes.com, and continue to get your daily dose of inspiration by signing up for the Epoch Inspired newsletter at TheEpochTimes.com/newsletter