A Michigan mom who had all of her top teeth removed due to decay attributes the loss to poor dental hygiene, a phobia of the dentist, and a decade-long soda habit.
Victoria Irene Nowakowski photographed her gradual dental deterioration and shared it in a TikTok video as a warning to others, hopeful that it would encourage us to take better care of our teeth.
Thankfully, Nowakowski managed to salvage her smile after being fitted with dentures—a shocking contrast revealed at the end of the video—but the scary sight of her dental decay still serves as a terrifying reminder.
Here is how Victoria looked in 2012, when she had healthy teeth: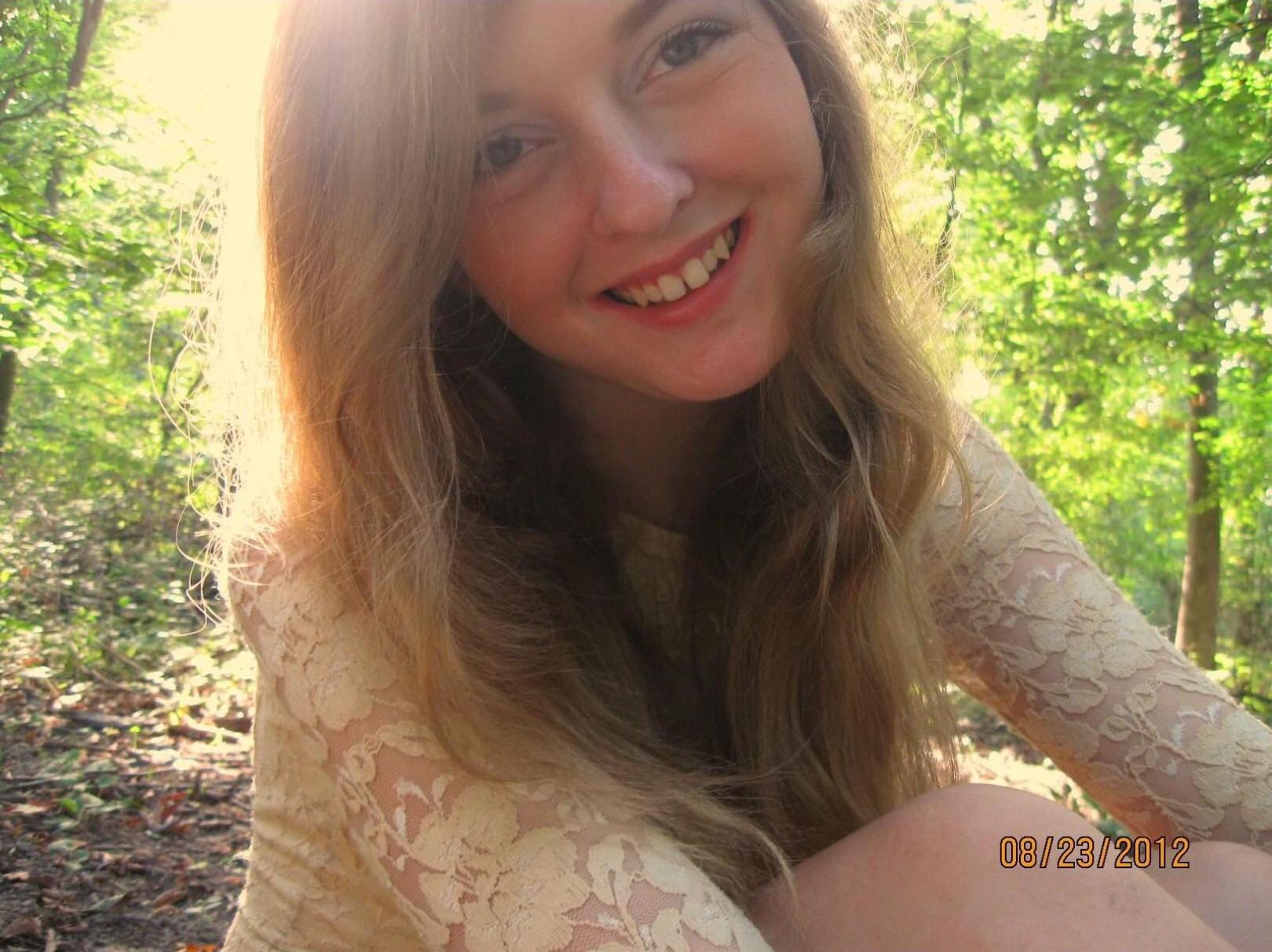 "The main cause of my tooth decay and rapid deterioration of my teeth was from my lack of dental hygiene during high school, due to depression," Nowakowski told The Epoch Times. "I also had an extreme fear of the dentist, and that's what kept me from going into the dentist and going through the denture process!"
While years of drinking soda on a daily basis was a "contributing factor," Nowakowski claims dental hygiene was the primary culprit. During high school, she explains, she neither brushed her teeth regularly nor flossed.
She also suspects that smoking for the last four or five years and being pregnant may have also contributed.
Creating the perfect breeding ground for bacteria, Nowakowski witnessed the degeneration progress play out over the years. Eventually, she was left with pitted, yellowed, brittle stumps and a mouthful of discomfort.
Here are the photos showing Victoria's dental deterioration: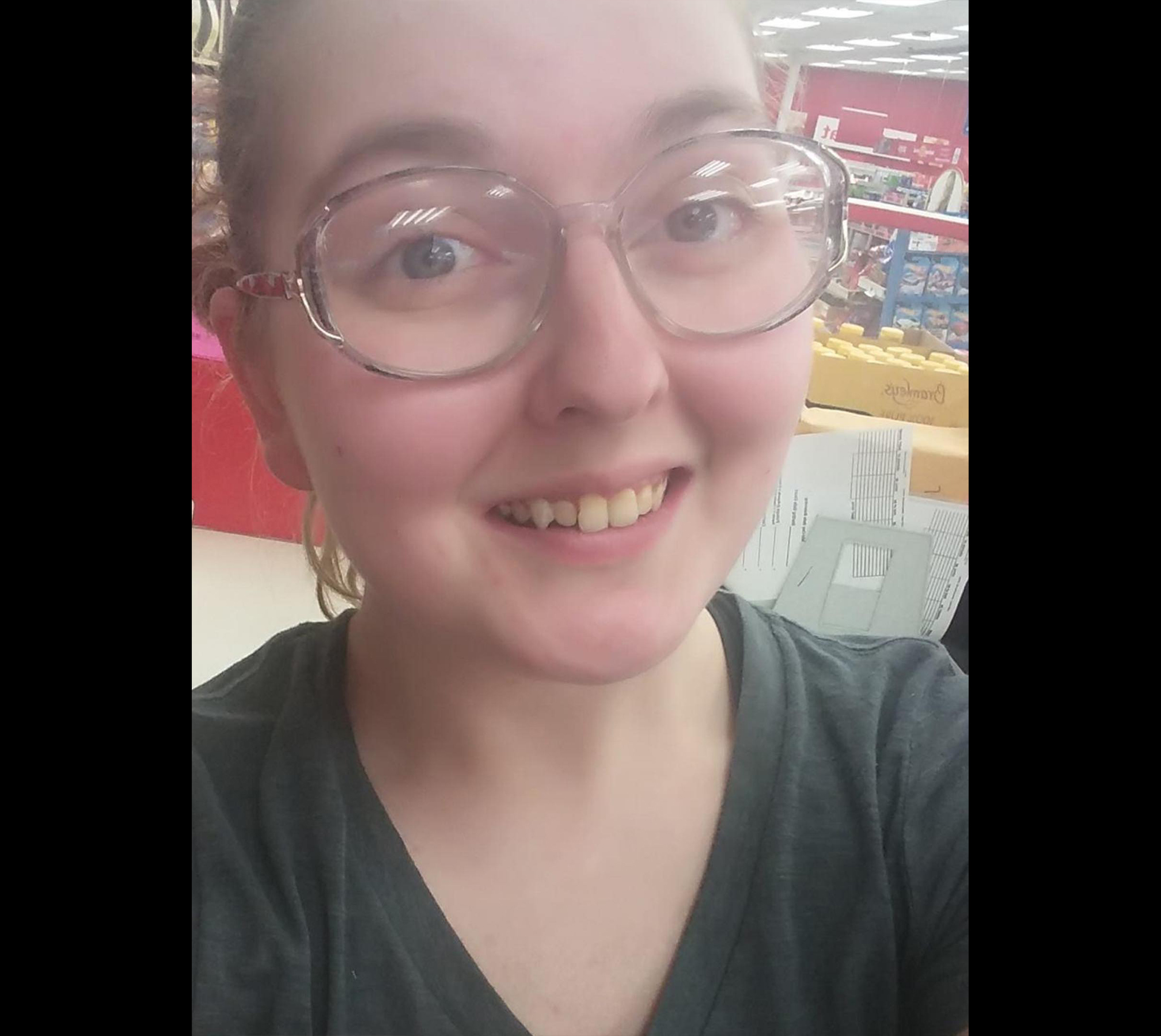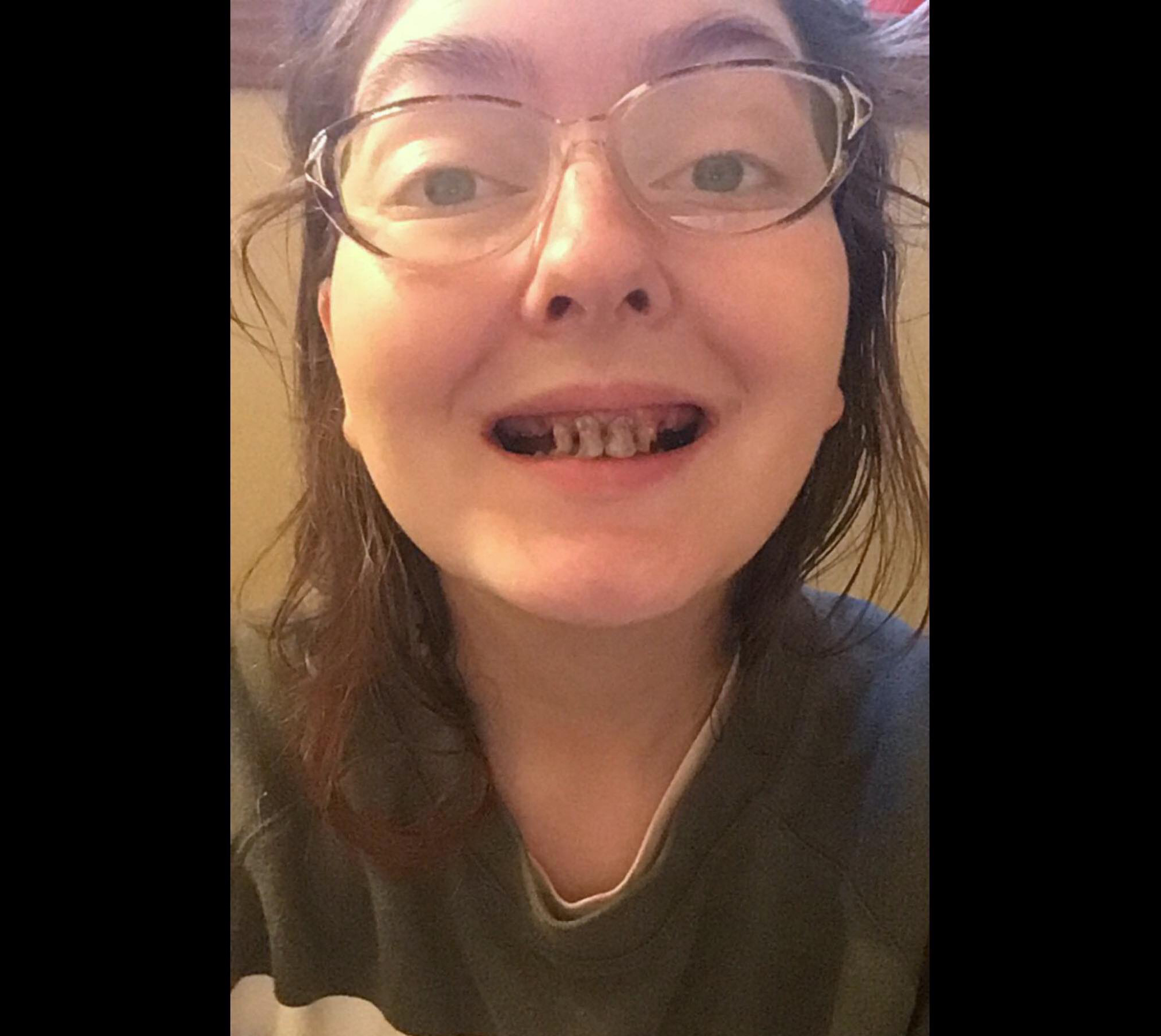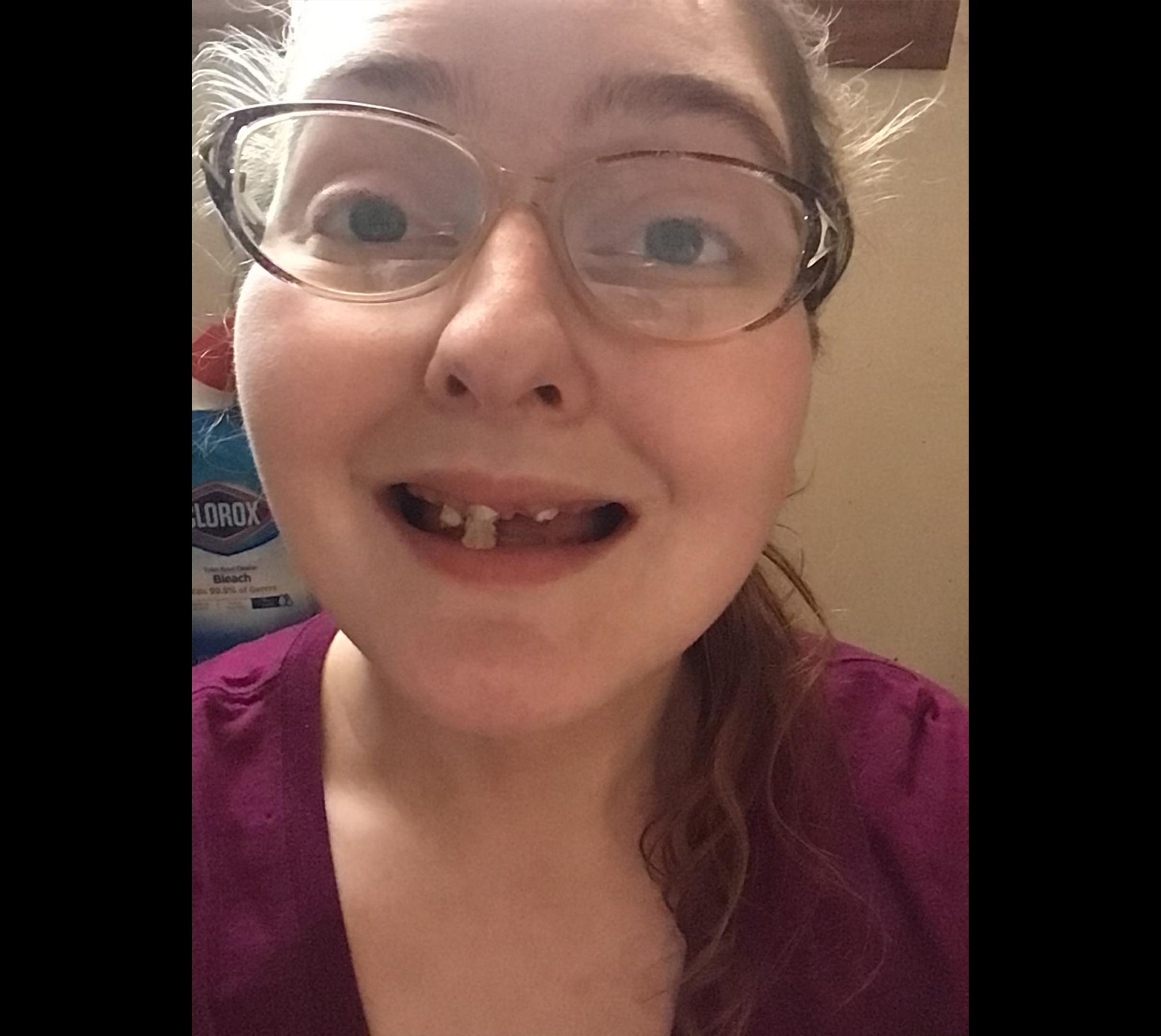 Victoria was informed by her dentist in 2017, at the onset of the serious tooth decay, that her teeth would have to go. Terrified, she would wait another three years before braving the procedure.
In 2020, her entire top row of teeth was removed and replaced with dentures.
Victoria shared her journey in a TikTok video, and also included in her X-rays, tooth removal, and eventual denture fitting. "From start to finish the denture process took 3 months," Victoria shared of the procedure.
In a follow-up video, she informed her followers that she suffers from hereditary stage two polycystic kidney disease, but not diabetes (the latter is known to exacerbate tooth decay). She also clarified that she neither drinks alcohol nor uses recreational drugs.
(Courtesy of Victoria Irene Nowakowski)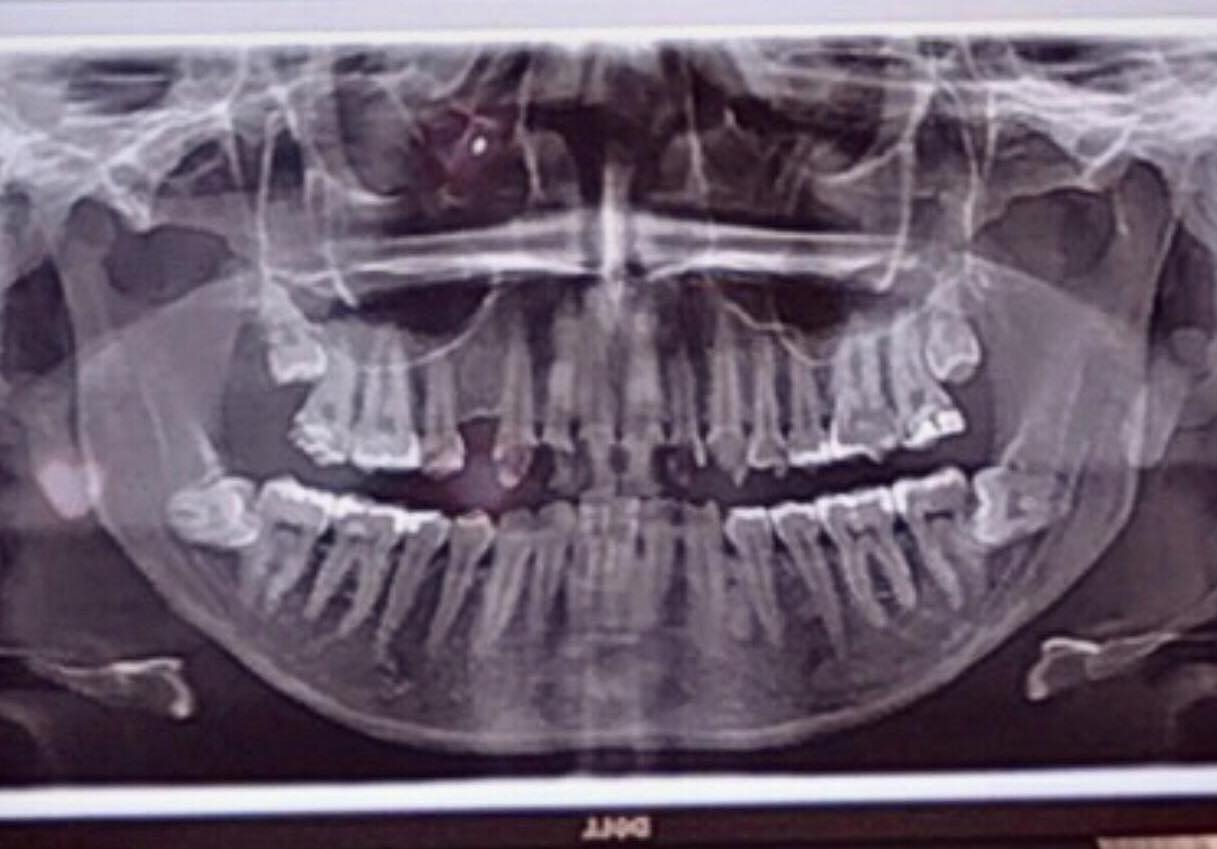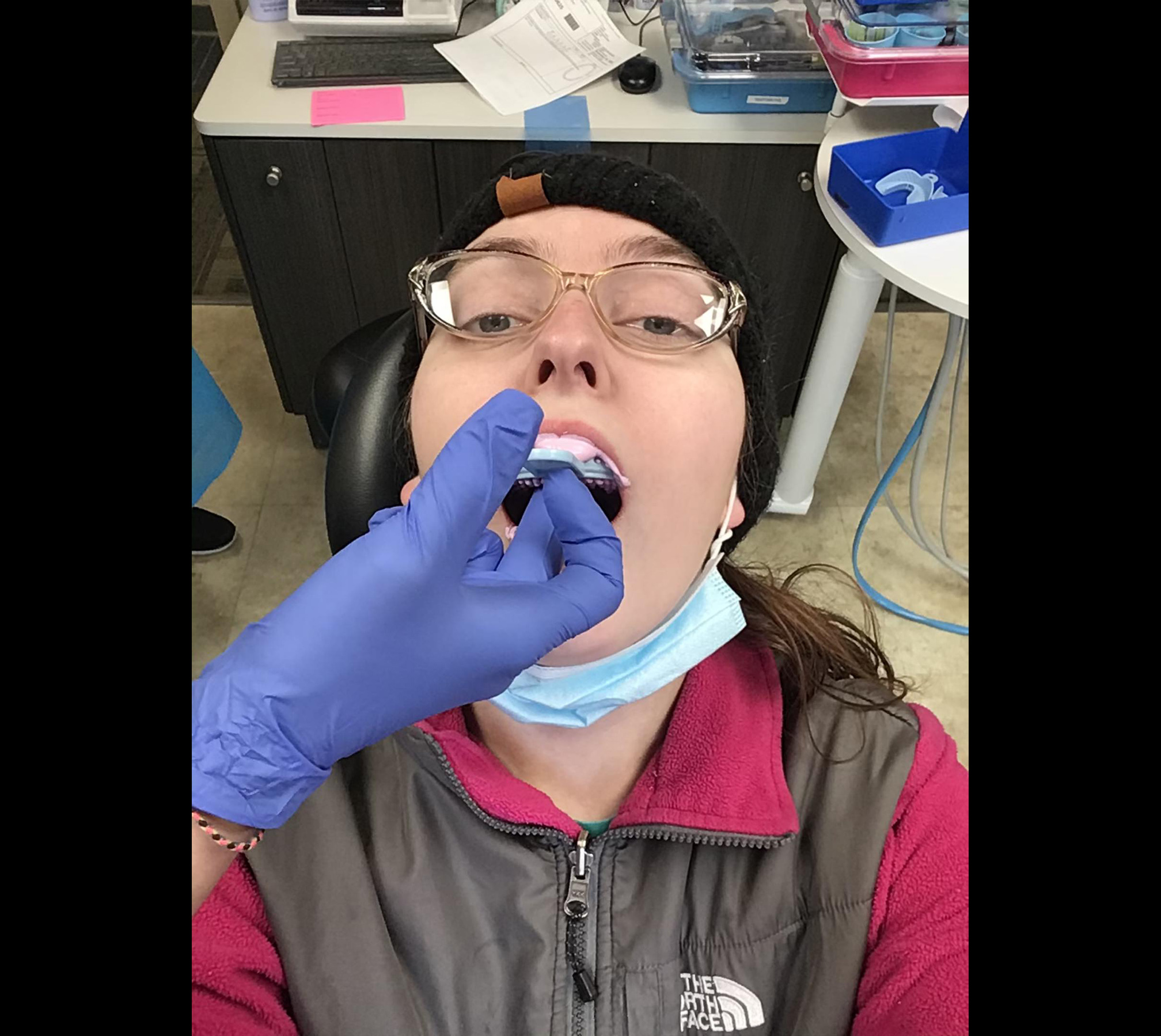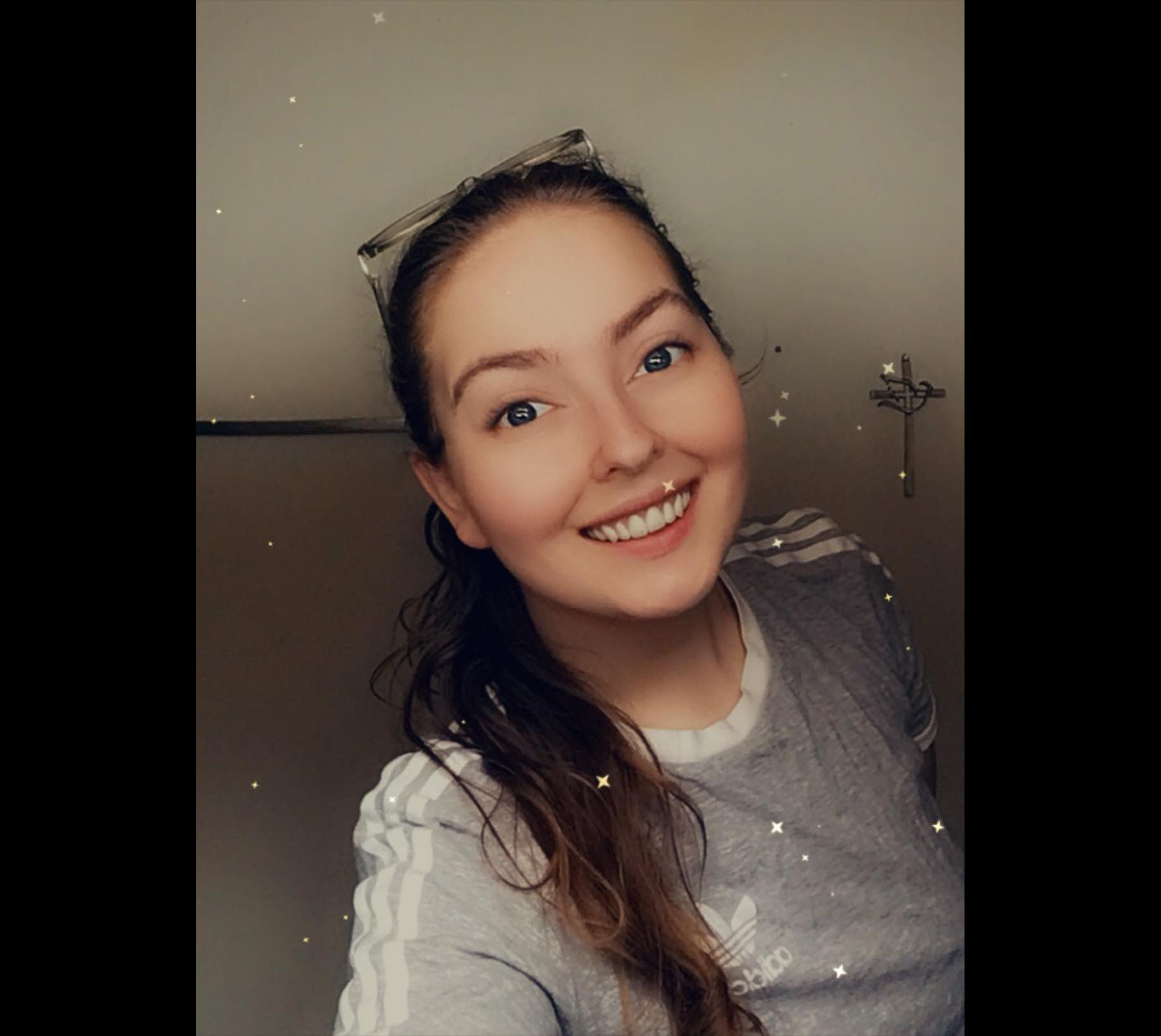 The mom of one graciously declined her followers' offers to start a GoFundMe page, claiming that her dentures were paid for by her medical insurance and she is saving her own money for dental implants in the future. She also plans to quit soda and smoking.
In the meantime, Victoria can't stop smiling.
"I'm happy that my story is being shared," she told The Epoch Times. "Hopefully we can help and inspire others by sharing my journey and hopefully help to normalize dental issues and having dentures at a young age!"
Share your stories with us at emg.inspired@epochtimes.com, and continue to get your daily dose of inspiration by signing up for the Epoch Inspired newsletter at TheEpochTimes.com/newsletter