On Nov. 18, 2016, 53-year-old U.S. Marshal Deputy Commander Patrick T. Carothers was shot to death while serving a warrant on a fugitive in southeast rural Georgia.
Wanted on charges of attempted murder, domestic violence, and illegally discharging a weapon, Dontrell Montese Carter, 25, opened fire when Carothers and his team entered the mobile home where Carter was hiding out. Carothers and other law officers returned fire, shooting Carter numerous times. Both Carter and Carothers were pronounced dead at local hospitals.
When we read about such shootings of our police officers and other first responders, we may shake our heads with sadness or dismay, but unless we personally know the victims, we move on. It's just another blip in the barrage of news that appears daily on our televisions and computer screens. Rarely do we pause to consider the grief and agony of the family members and friends who loved these fallen heroes. Rarely, too, do we wonder what sort of legacy they left in the wake of their deaths.
Just this once, let's pause a moment to consider one of these people.
His Wife and Children
Deputy Commander Pat Carothers was a beloved husband and father of five children—four sons and a daughter. His three elder sons graduated from the U.S. Naval Academy and are currently on active duty serving their country. His fourth child, a daughter, is enrolled at the Academy while his youngest boy, a seventh-grader, still lives at home.
Credit for those accomplishments also goes, of course, to Pat's wife, Terry. As a mother, she has taken an intense interest in her children's academics and extracurricular activities, finding good schools for them and encouraging them in their quest for excellence.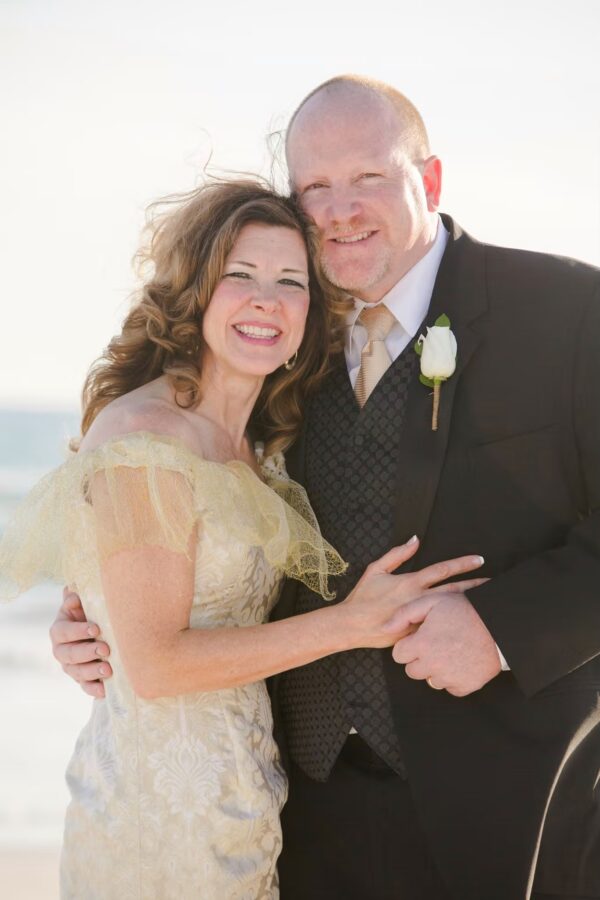 Paying Homage
Recently, Terry and I spoke by phone, where I learned of an event she'd spearheaded. To celebrate her husband's life and to honor all first responders as well as veterans, Terry put together a luncheon in Page Country, Virginia, where she had grown up.
With help from family and friends, and "from the Lord," she said, Terry set to work. She reserved a room on the Page County Fairgrounds. She approached the owners of such organizations as Mission BBQ, Luray Caverns, and the Holtzman Corporation, a Virginia-based oil and propane outfit, companies that supplied money and food for the barbecue luncheon. She invited local law officers, Veterans of Foreign Wars members, firemen, school officials, and others to attend this event, which was designed to salute all those whose public service provides for the protection and defense of American citizens.
This salute to first responders and the military all came together on Aug. 23, Pat's birthday. During this luncheon, Terry sang a hymn, read Psalms 91 and 94, and spoke of Pat's deep commitment to his job and his family.
The Page County Fair was in progress that week, and that evening's festivities featured a "Night of Honor" with singer Bobby Osborne in concert "to honor our Lord, Law Enforcement, and Military," with the program announcing that this event was made possible by the Carothers Family to honor Pat. School-age children, senior citizens, military personnel including veterans, and first responders were admitted free of charge. Terry sang "Blessed Assurance" and spoke of her spiritual journey. Her eldest son, who is stationed in Norfolk, also addressed the crowd, speaking about how tough it was to walk his path of faith after his father's death and how he has persevered.
Also singled out for honor at this event was Nick Winum of the Stanley, Virginia Police Department, who was killed in the line of duty on Feb. 26. Officer Winum was the husband of Kara and the father of four children. He also left behind a grandchild.
Heroes
At one point in my conversation with Terry, the subject of 9/11 came up when she mentioned that the Tunnel to Towers Foundation had helped her pay off the mortgage on her home. This nonprofit organization was founded to honor Stephen Siller, a firefighter and also a father of five who lost his life trying to save others at the World Trade Center. Siller was going golfing with his brothers when he heard what had happened. He went to his station house to pick up his equipment, tried to drive through Brooklyn Battery Tunnel, found it closed for security purposes, strapped on 60 pounds of gear, and raced through the tunnel to the collapsing towers, where he died.
On Sept. 11, 2021, the 20th anniversary of that attack, many Americans took some time to remember those who, like Stephen Siller, died in the Twin Towers, at the Pentagon, and on United Flight 93. We also thought of those who had sacrificed their lives trying to rescue others, including 71 police officers, and honored their heroism in public ceremonies and in our hearts.
Today is different. For more than a year now, we've heard the demands to "Defund the Police" and watched as some of our cities were torn apart by riot and fire. As a result, we've also seen law officers in many of these same cities resigning in droves, fed up with the mismanagement of their mayors and city officials, and disgusted with the disdain and hatred heaped on them by some citizens.
Maybe it's time for some people to rethink those radical ideas.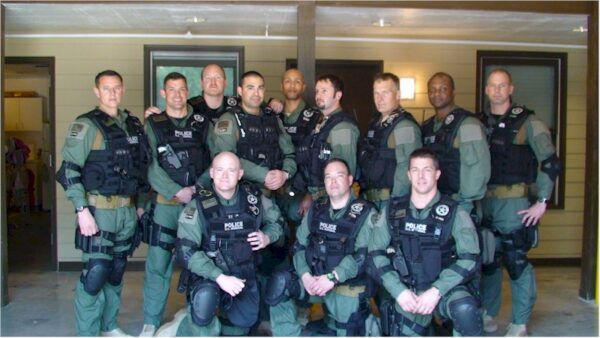 The Power of Faith
Talking with Terry Carothers and reading about her husband and the celebration honoring his life reminded me again of the basic ideas that are the foundation stones of our nation: liberty and responsibility, law and order, and faith.
That last item is of vital importance to Terry. Again and again in our conversation, she talked of God's hand in our lives. Speaking at Pat's funeral service, Terry forgave his killer, but also expressed her concern about the consequences of the lack of religious faith in some of our young people. At an earlier county fair, she had honored her husband by distributing children's Bibles. "The children of our nation need the Lord," she told me.
A vibrant woman of faith whose words and deeds are changing lives, and five wonderful children: This is the legacy of officer Pat Carothers.
Rest in peace, sir.