One of the most visited sweet spots in Wisconsin, Door County is that thumb jutting out into Lake Michigan. It's famous for its cherry growers and fish boils, as well as the long coastline and natural beauty. Throw in historic lighthouses, sea kayaking, hiking, camping, charter fishing (salmon and trout), totally local dining (no fast food joints north of Sturgeon Bay), theater and arts, breweries, wineries, and cideries, and even an old-school drive-in theater, and you've got a vacation wonderland.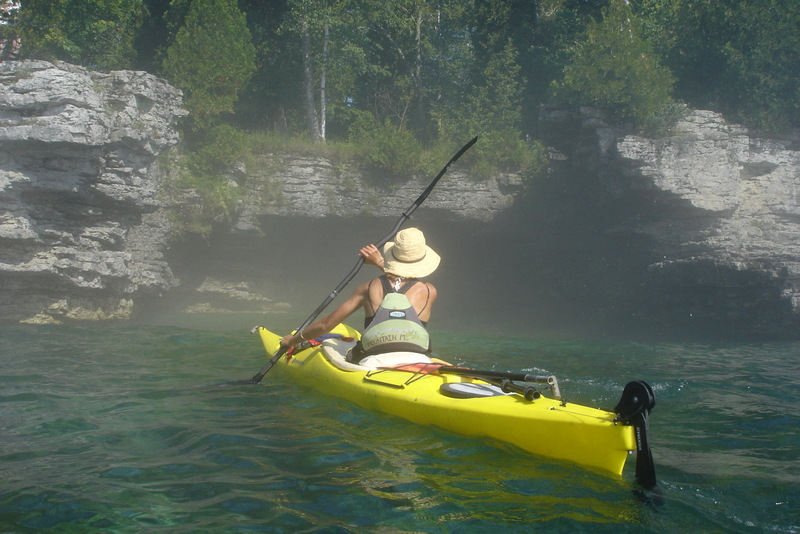 Choose Your Side
Door County begins 20 minutes northeast of the city of Green Bay (two hours north of Milwaukee), but many travelers have the mistaken notion that the county lies beyond Sturgeon Bay (city and bay), where a natural bay and shipping canal cut off the upper part of the peninsula from the mainland. Three bridges cross here.
That narrowing northern portion has a highway up each side, with 200-foot dolomite bluffs, cliffs, and intervening beaches to the west, and a rocky edge, more beaches, and sand dunes to the east. And yet a quiet stretch of farmland, orchards, and forest run right up the middle.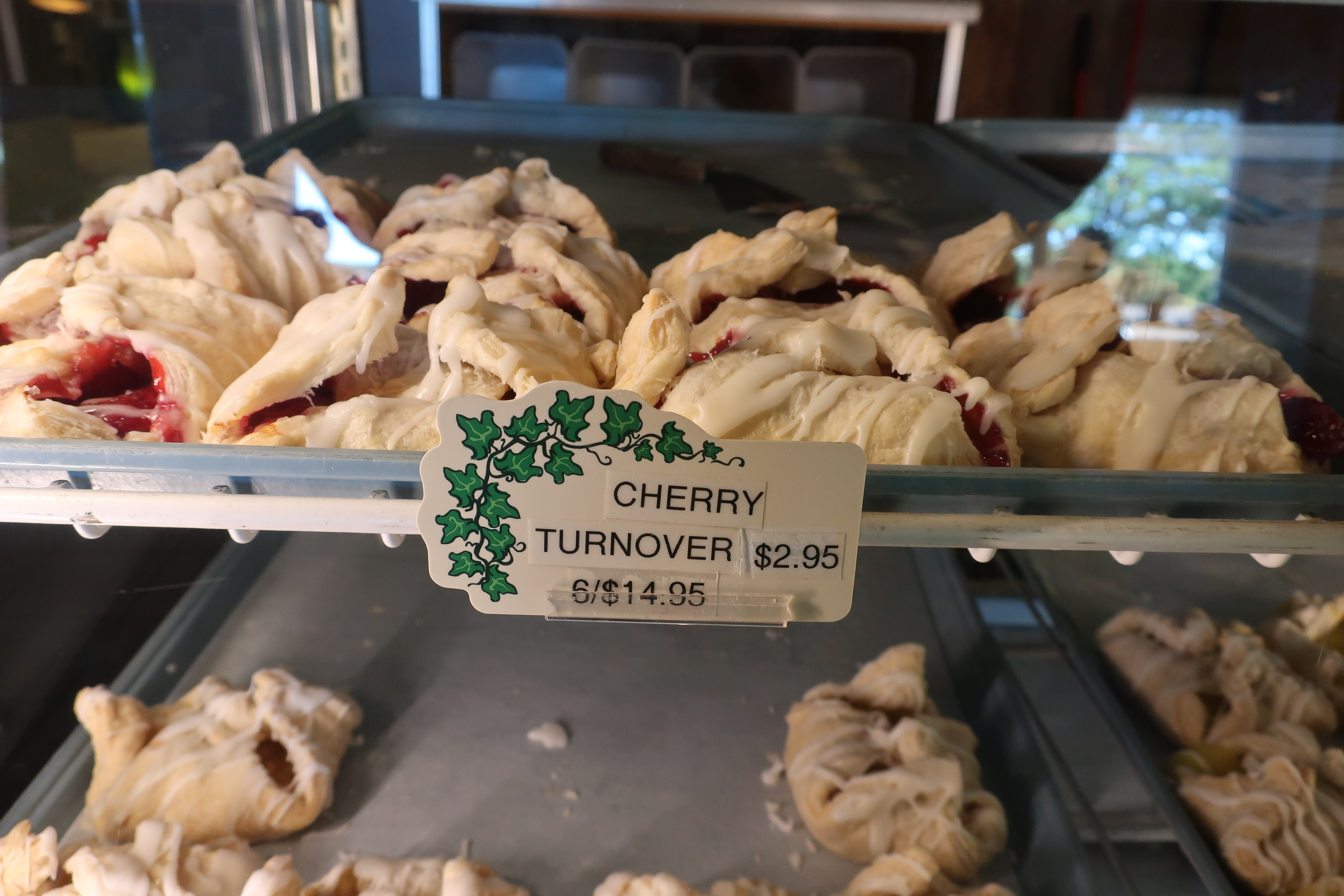 The east coast, facing Lake Michigan, is considered the "quiet side," while the west side of the peninsula, along the waters of Green Bay, offers several towns strung fairly close together, each laden with shops, restaurants, guesthouses, and more. It's fair to say it gets more traffic for this, but the quiet side has strollable Baileys Harbor and Jacksonport, both just a tad more laid back.
In either case, you are never more than 10 minutes from one side or the other. When the weather doesn't appeal on one side, that small switch often brings an alternative. And as they say in these Midwest places: Don't like the weather? Wait 15 minutes.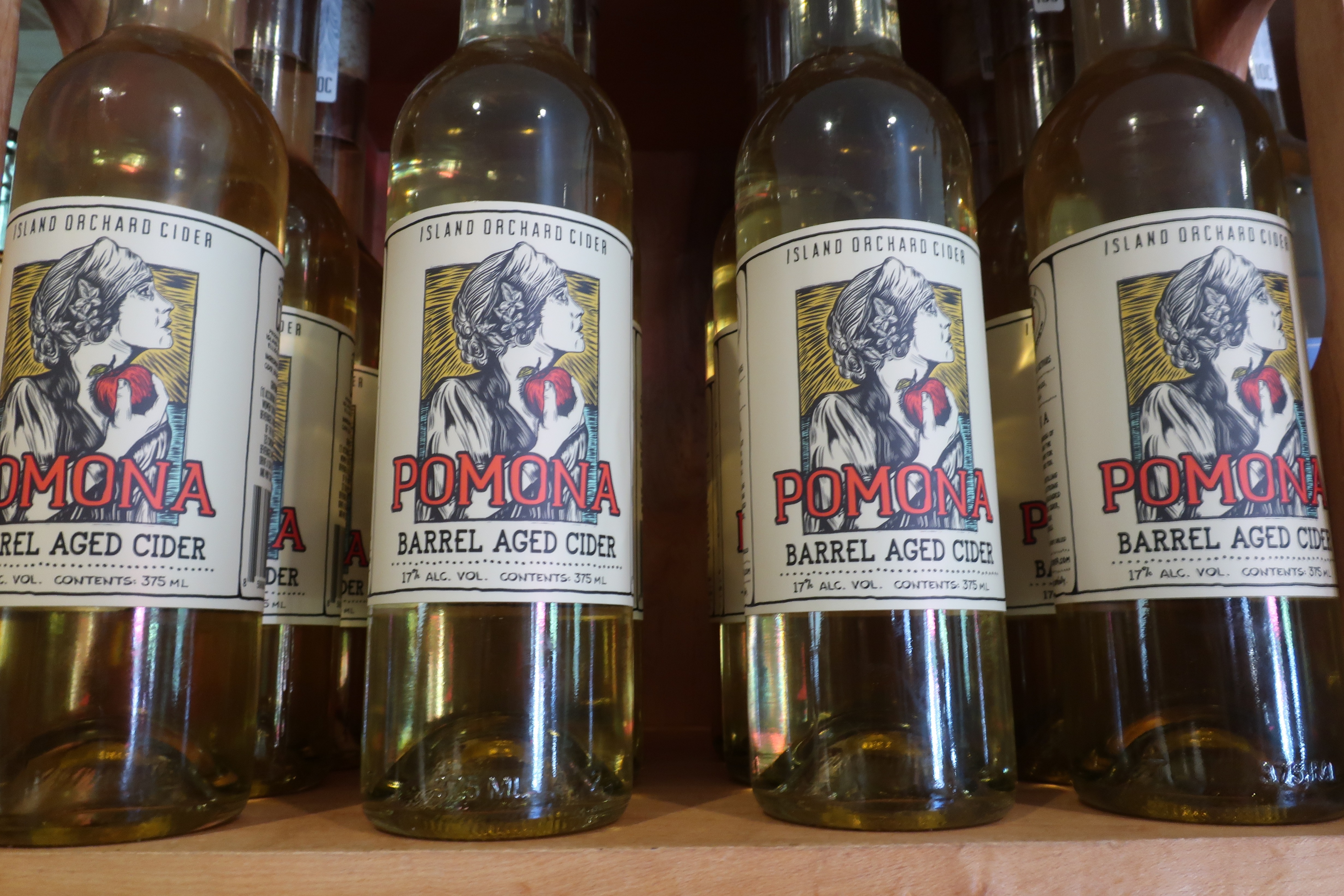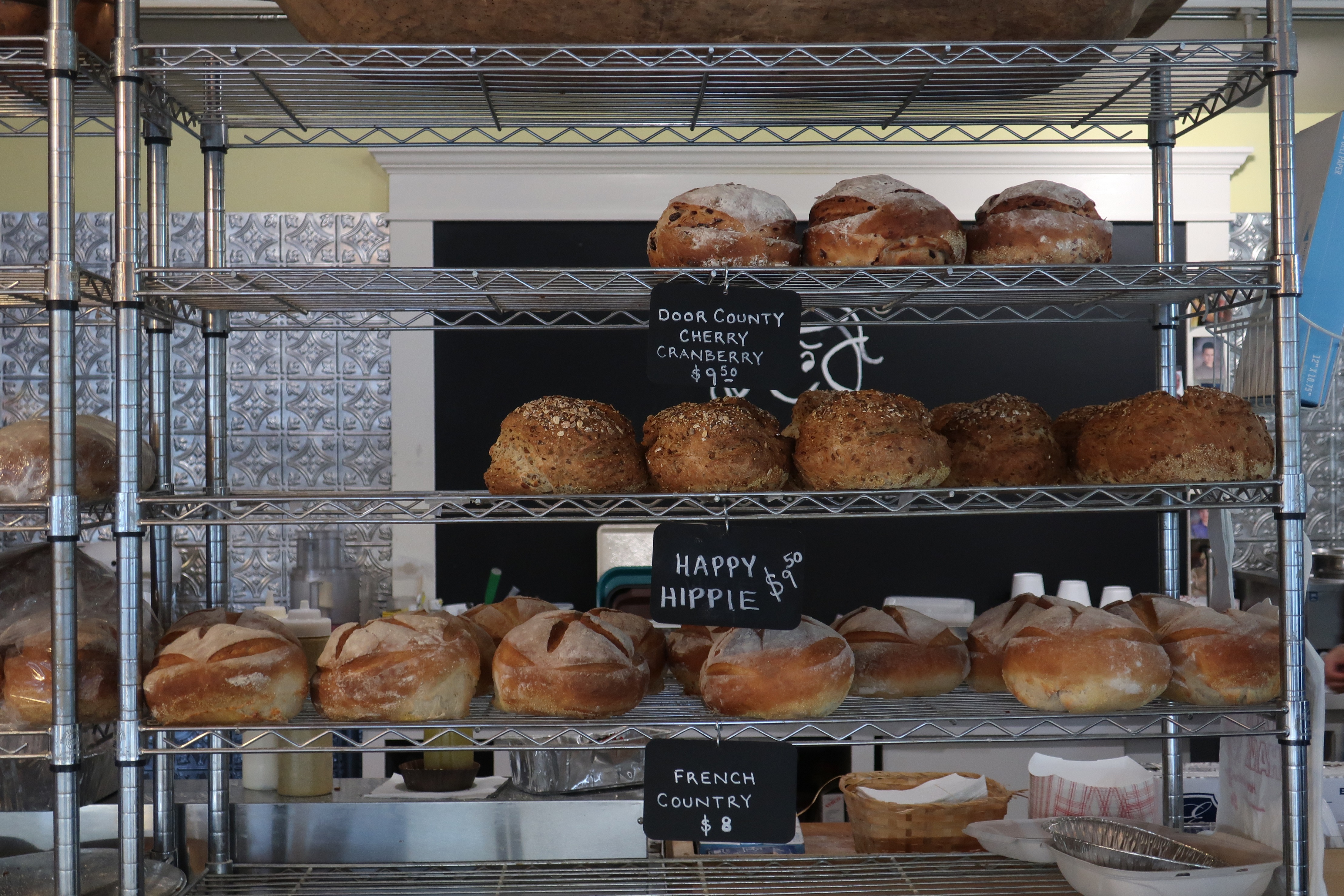 Cherries and More
With more than 2,500 acres of cherry orchards, Door County is the fourth-largest producer of cherries. Experience cherry blossoms in late spring; picking, a month or two later; eating, every time you're there: Pies, jams, jellies, scones, barbecue sauce, wine, juice, liqueur, or pick-your-own fresh.
It may be cherryland, but you can't take the dairyland out of it: Renard's Cheese Store, sort of the gateway drug to the Door, sits right along the highway, minutes south of Sturgeon Bay, and offers its own variety of cheese, including some excellent fresh cheese curds, as well as other regional products, from Salmon's meats to local wines and liquors.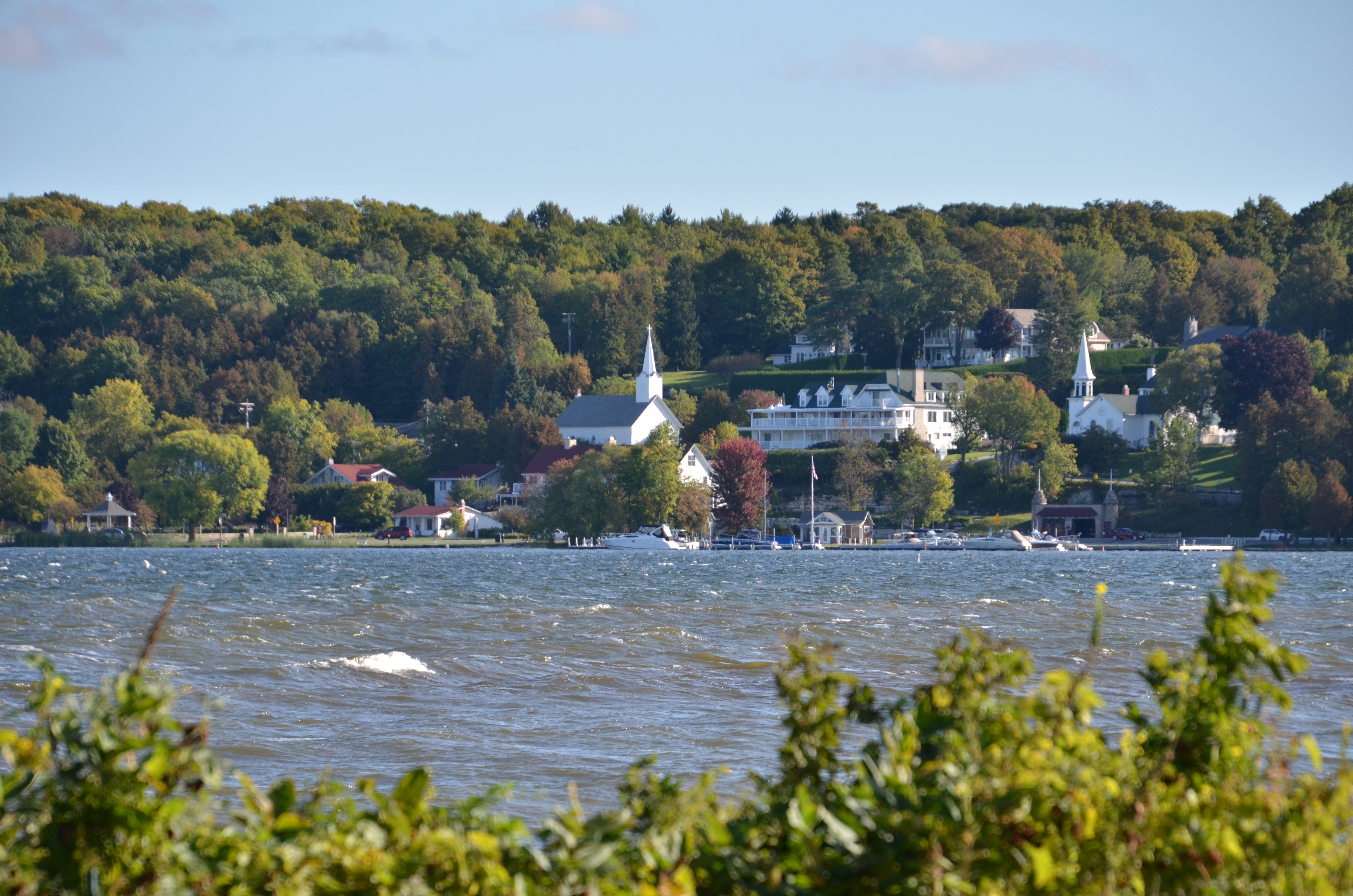 Notable restaurants are so abundant as to make a list here impossible. But a few have become attractions unto themselves. Al Johnson's, a Swedish-influenced breakfast spot with a peaked rooftop covered with grass—where goats graze. Door County Brewing Co.'s Music Hall serves craft beer and features live music year-round in a barn-like building. Pelletier's is your best bet to experience a fish boil: whitefish in a large pot over an open fire ending with a pyrotechnic dousing of kerosene to cause it to boil over. Traditional supper clubs? A-plenty. Try Donny's Glidden Lodge overlooking Lake Michigan just south of Cave Point or Wickman House for an unforgettable, modern American meal in a historic home.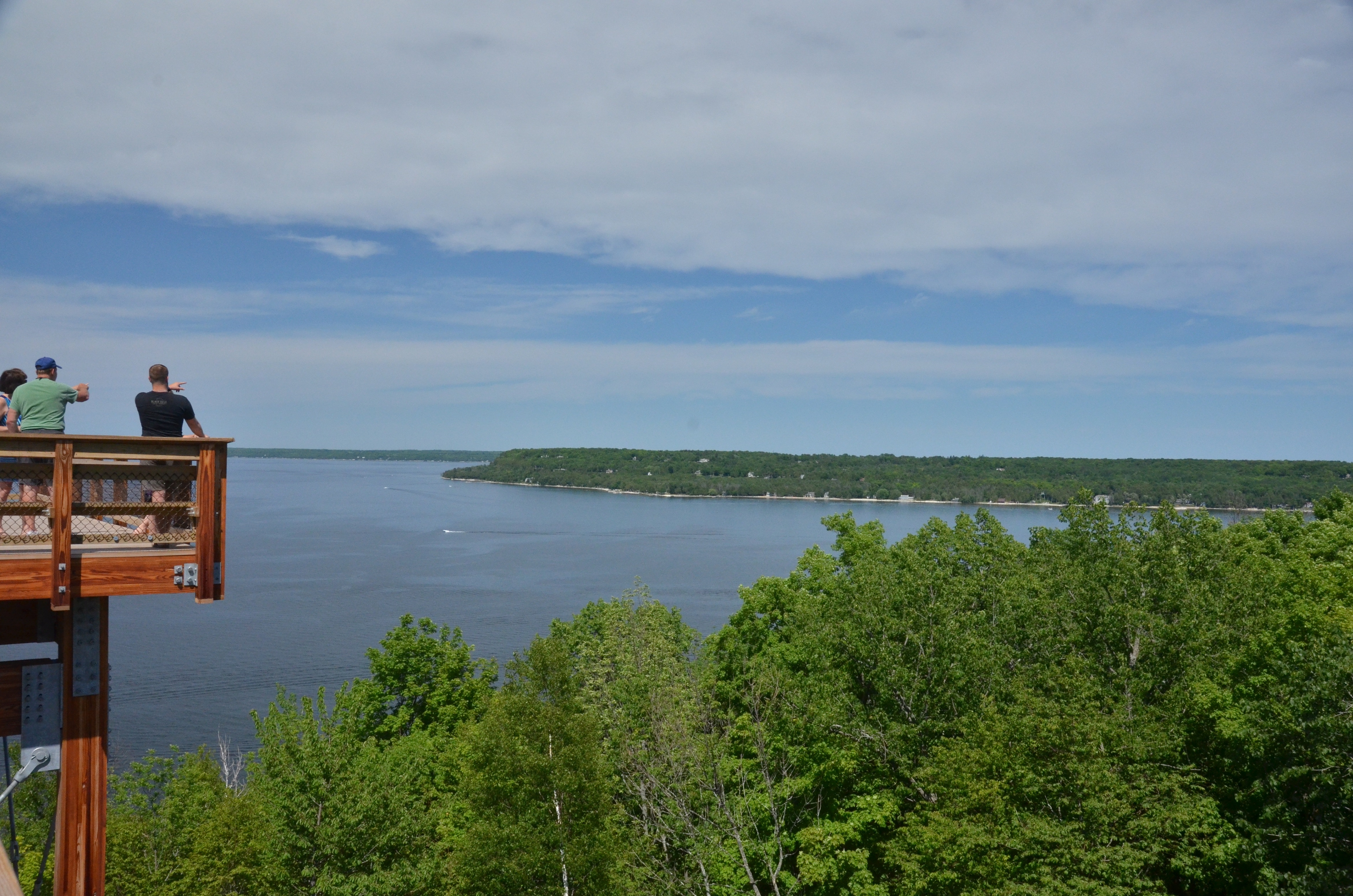 Sample the offerings at eight wineries and a Normandy-style cidery, Island Orchard. Four craft breweries have taprooms here, including Bridge Up Brewing in Sturgeon Bay, which overlooks the bay and its Steel Bridge (for which there is a music festival each summer). The brewery also has a taproom in The Cherry Hut, a long-standing roadside must-stop south of Fish Creek.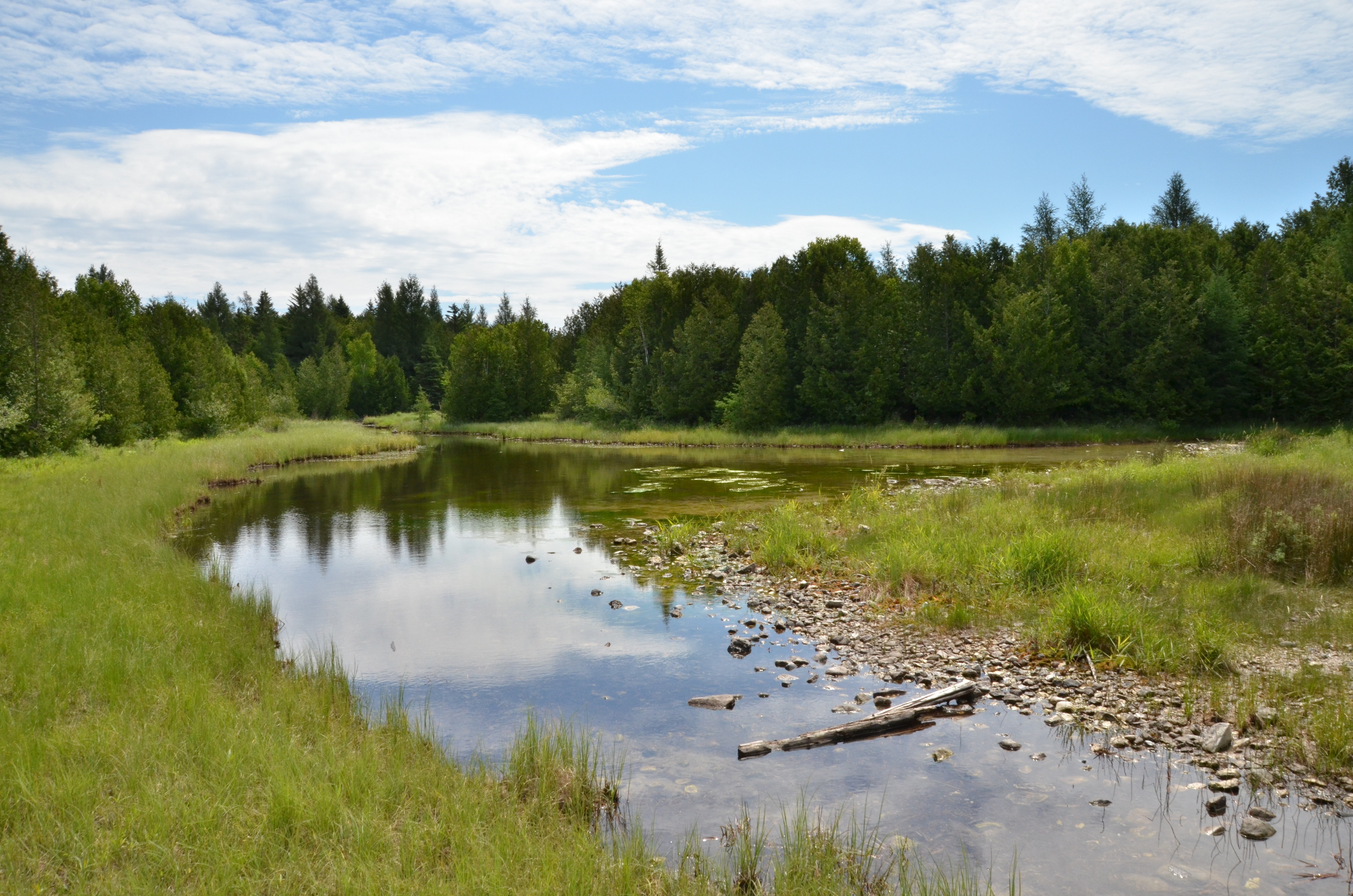 Solitude in a Popular Place
I've been to the Door many times over the years, but each time I come back, I find something new to love. My most recent trip had me seeking out those spots that, despite a busy weekend of visitors, remained quiet, secluded, and even void of humans. I checked in at the lovely Baileys Harbor Schoolhouse Inn, a 1917 school converted into seven spacious suites, tucked into a quiet neighborhood a short walk from the main street and all its restaurant and bar offerings as well as several places to watch the sun rise over Lake Michigan.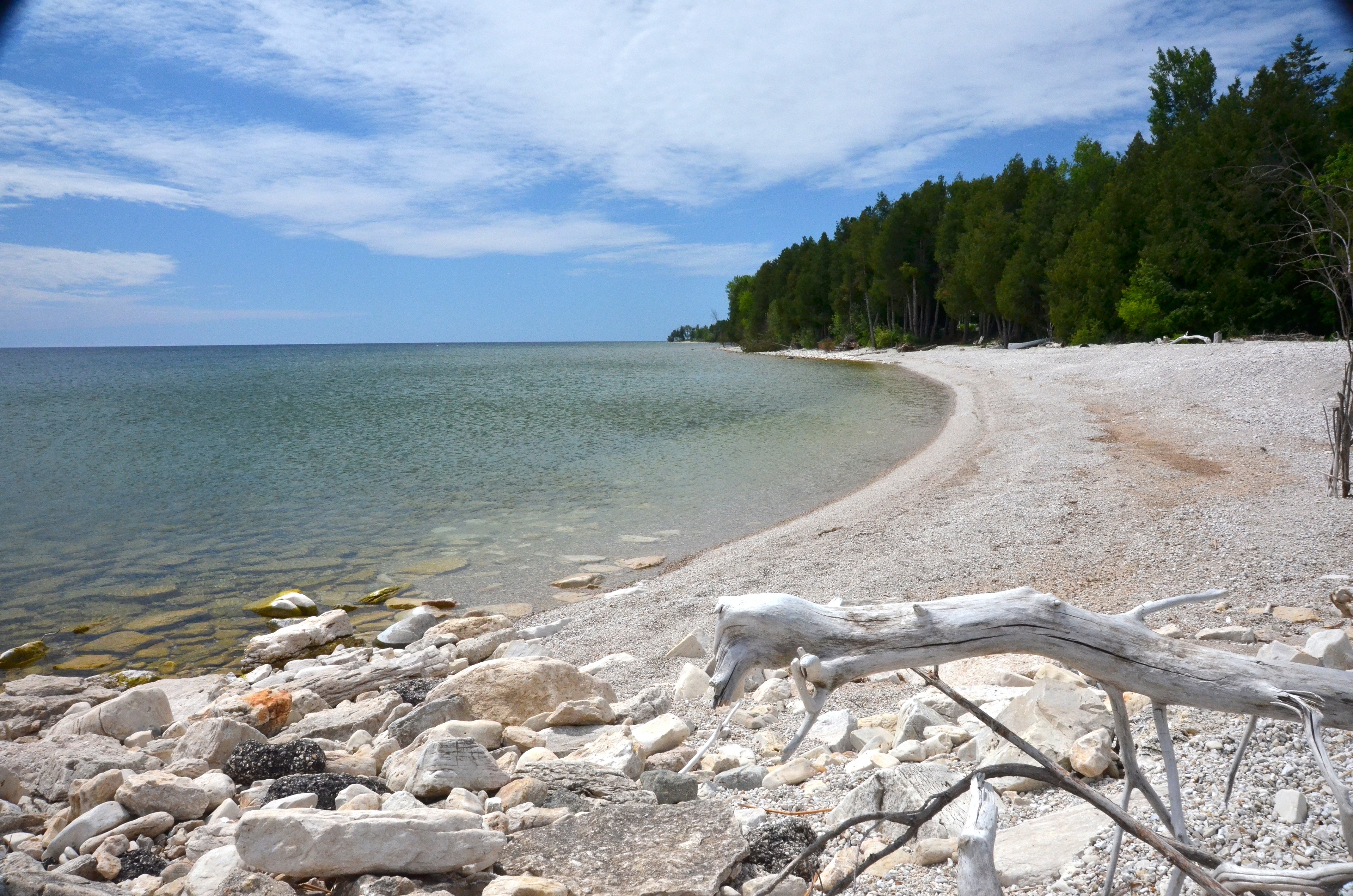 I'd packed hiking boots to check out a few of the 14 preserves of the Door County Land Trust. In all five places I hiked, to cedar groves, estuaries, and hidden creeks, I met only two fellow hikers. The foundation has an app and a paper map of all that is currently open to the public. Some sites, such as the Three Springs or White Cliff Nature Preserve, were well outside of any town, while the Ephraim Preserve at Anderson Pond was a surprise right off the street in Ephraim. Nature seekers, especially birders, will love them all.
Of the four state parks on the mainland (Rock Island, to the north past Washington Island, is also a state park) the quiet-side concept remains accurate. Peninsula and Potawatomie are fantastic wooded parks featuring abundant family camping sites and drawing day-trippers for hiking, biking, and more. Peninsula even has its own golf course and a remarkable accessible observation tower on a bluff, part of the Niagara Escarpment, the same dolomite formation that the namesake falls drop more than 427 miles to the east.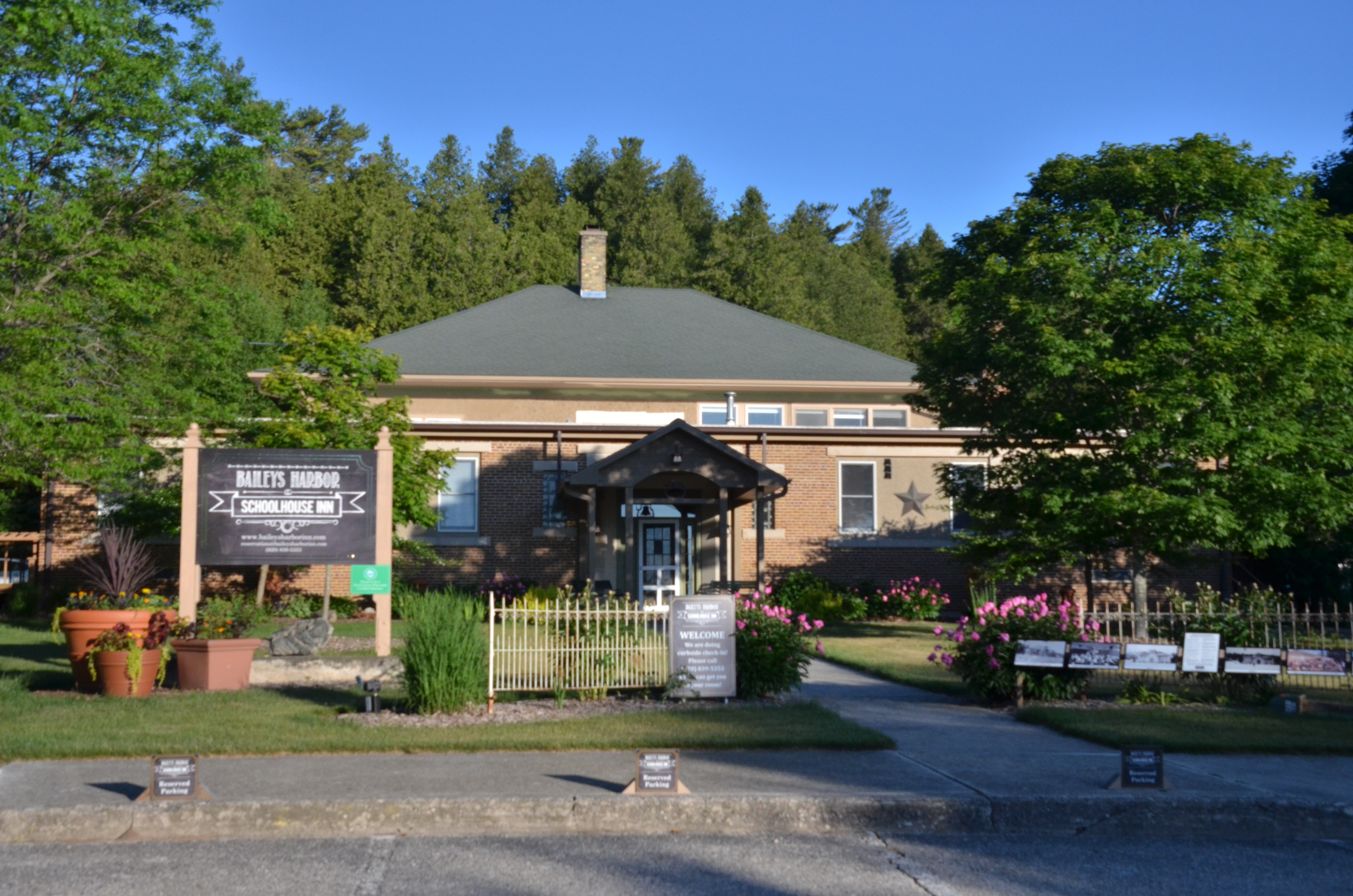 But Newport State Park on the Lake Michigan side lacks a major pleasure drive, making it feel wilder. Even the camping is remote: If you're here with a tent, you are hefting your gear far from the parking lot to 17 sites anywhere from a quarter to two miles from the parking lot. A long curve of beach within the 11 miles of lakeshore draws some beachgoers but the 30 miles of trails are predominantly left for serious trekkers.
And adding to its illusion of remoteness is its status as an International Dark Sky park, a designation that required a lot of documentation to verify that indeed light pollution doesn't reach this spot. Come here for Milky Way views. Stay here to breathe Great Lakes air and feel the Northwoods while remaining a short drive from dinner reservations, ice cream parlors, and morning buns when you've had enough.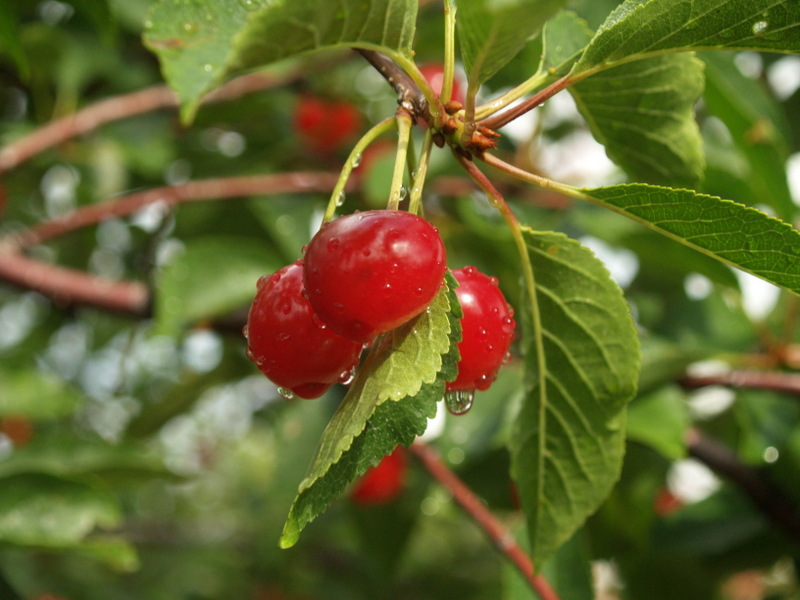 Farther south is Whitefish Dunes State Park, which, though it has no camping, offers a nice sandy beach with the namesake dunes rising up into the forest and its hiking trails. But a visit here should always be paired with a stop at Cave Point. Directly north, this county park sits on a low limestone cliff, where the wind and water have relentlessly carved the rock face, creating a shallow cave and picturesque rocky shore. Visitors look out over the waves rolling into the cave—sometimes gently, sometimes pounding—and the water turns that Caribbean-like turquoise in the sun. A totally different way to experience this beauty is to contact an outfitter for a sea kayak paddle through morning mist to see the cave and a shipwreck.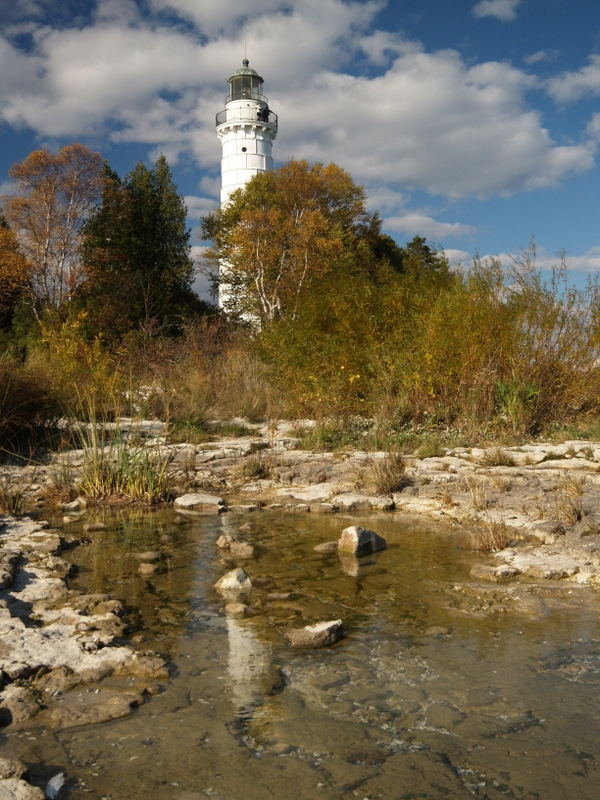 If You Go
In the past, one could recommend a best time to go, but in recent years, even winter, when businesses used to close for lack of traffic, offers an excellent escape: snowshoeing, cross-country skiing, and the beauty of the blanketed land and the ice-glazed rocks alongshore. Spring brings migratory birds and cherry blossoms. Fall offers glorious colors and harvest events. And summer? Well, that's just heaven, with the lake keeping temps comfortable. If you are flying and renting a car, Green Bay (GRB) and Milwaukee (MKE) are your best bets. Traveler intel abounds, including "Moon Wisconsin's Door County" and a chapter in my own book, "Backroads & Byways of Wisconsin."
Kevin Revolinski is an avid traveler, craft beer enthusiast, and home-cooking fan. He is the author of 15 books, including "The Yogurt Man Cometh: Tales of an American Teacher in Turkey" and his new collection of short stories, "Stealing Away." He's based in Madison, Wisconsin, and his website is TheMadTraveler.com