Poets often celebrate the beauty of the four seasons in their verse or employ them as emblems, symbols in their exploration of the human condition. Spring offers new life: budding trees, green grass, flowers of all sorts decorating lawns and woodlands. Summer brings hot days and warm nights, a slower pace of living, the cries and laughter of children or birdsong when the windows are flung open, and the perfume of damp earth after a rainstorm. Autumn possesses its special magic as well: the crisp air, the scarlet and golden leaves, the slow descent of grass and flowers into sleep again.
In broad poetic terms, spring symbolizes rebirth and resurrection, summer youth with all its reckless pleasures and joys, and autumn old age and the inevitable journey to death.
But what about winter?
In her essay "Examples of Seasonal Symbolism," Flora Richards-Gustafson writes that "references to winter in literature may refer to death, old age, pain, loneliness, despair, or an end," though she also briefly mentions that literary scenes set in winter can also offer "messages of renewal, rebirth, and hope." Despite that disclaimer, the literary symbolism associated with winter sounds grim.
Given that this winter, with its pandemic and its political turmoil, may be particularly hard on us, I began to look for some winter poems that give hope and comfort, a glimpse of the season's often austere beauty, and even some joy.
Tranquility
For those of us who live in states like Virginia or North Carolina, the infrequent snowfall brings much of life to a standstill. We wake in the morning to an unaccustomed silence from the street outside, go to the window, and see the yards, houses, sidewalks, and roads wearing a mantle of white. The schools close, the evening's activities are canceled, and the world pauses as if to catch its breath.
Unless we have pressing obligations, we take delight in this change in the weather, slowing our pace, boiling water for tea, and enjoying the peace and quiet of our snowbound day.
In a poem familiar to most of us, "Stopping by Woods on a Snowy Evening," Robert Frost captured this halcyon mood as well as any poet. I include the full poem here to share that serenity with you readers:
Whose woods these are I think I know.
His house is in the village though;
He will not see me stopping here
To watch his woods fill up with snow.
My little horse must think it queer
To stop without a farmhouse near
Between the woods and frozen lake
The darkest evening of the year.
He gives his harness bells a shake
To ask if there is some mistake.
The only other sound's the sweep
Of easy wind and downy flake.
The woods are lovely, dark and deep,
But I have promises to keep,
And miles to go before I sleep,
And miles to go before I sleep.
Those two lines—"The only other sound's the sweep/ Of easy wind and downy flake"—speak to me every time I read them, reminding me of lovely evenings spent watching the snow fall through the light of a streetlamp outside of the apartment where I once lived. And though the last two lines of the poem possibly refer to death, the soft repetition implies that the event is far in the future, and Frost's use of "sleep" gentles that final end.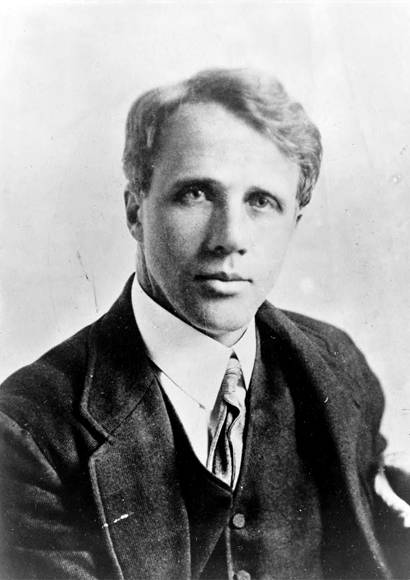 Solitude
Despite the distractions and comforts of their electronic devices, some people I know fear being by themselves, especially for long periods of time, and the confinements brought on by winter can deepen this sense of solitude. The elderly who live alone are particularly susceptible to feelings of isolation and depression.
Yet others, including myself, relish their seclusion, knowing that to be alone is not the same as being lonely.
In "Winter Solitude," haiku master Matsuo Basho creates a poem that speaks to both points of view:
Winter solitude—
in a world of one color
the sound of wind.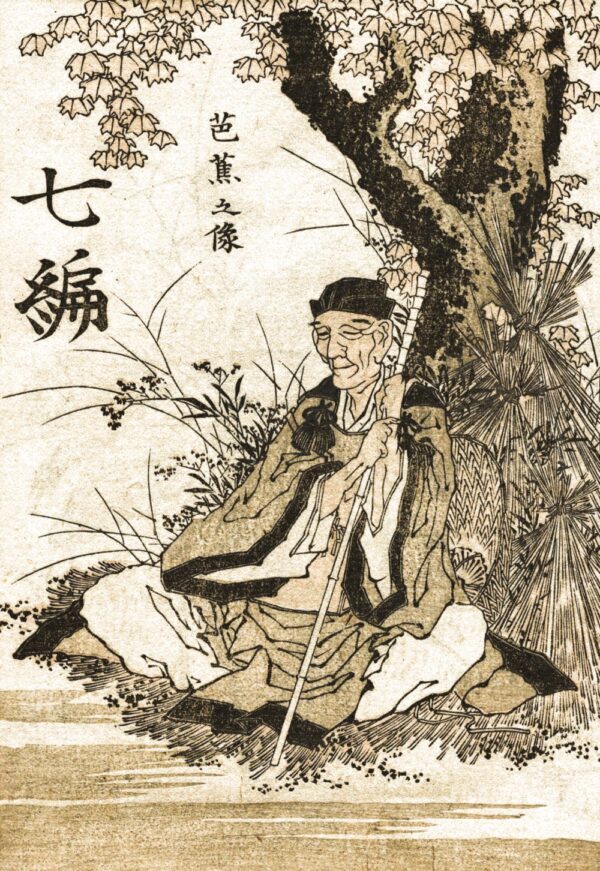 Is the sound of the wind disturbing to the poet, or is it a creature of beauty and joy? Basho leaves that interpretation to us and to the mental and spiritual state we bring to his words.
Wintry Connections to the Past
We read William Shakespeare and attend his plays for the beauty of his language, his insights into the human condition, and his humor, word play, and use of irony. He also has the ability to whisk us into an exotic world far removed from our own, but one where the men and women with all their strengths and frailties are as familiar to us as our next-door neighbors.
Shakespeare's "Winter" affords us this sensation. When we first read these lines, we may feel as if we have stepped into a foreign country:
When icicles hang by the wall,
And Dick the shepherd blows his nail,
And Tom bears logs into the hall,
And milk comes frozen home in pail,
When Blood is nipped and ways be foul,
Then nightly sings the staring owl,
Tu-who;
Tu-whit, tu-who: a merry note,
While greasy Joan doth keel the pot.
When all aloud the wind doth blow,
And coughing drowns the parson's saw,
And birds sit brooding in the snow,
And Marian's nose looks red and raw
When roasted crabs hiss in the bowl,
Then nightly sings the staring owl,
Tu-who;
Tu-whit, tu-who: a merry note,
While greasy Joan doth keel the pot.
But are these people really so alien to us? Our milk no longer comes home frozen in a pail, true, but we still blow into our hands to warm our fingers, icicles dangle from porch roofs, we've all seen people with noses "red and raw," and in the kitchen someone, greasy or otherwise, is keeling, or stirring, a pot.
Winter Nights
While writing this article, I searched online for "poems about winter," and was surprised and delighted by the number of sites that popped up. PoemHunter.com in particular offered an express load of verse about this season, a good number of which, again to my surprise, had to do with winter nights, verses as different as Robert Frost's "An Old Man's Winter Night," Robert Burns's "A Winter Night," and Boris Pasternak's "Winter Night."
I found particular pleasure in "A Winter Night" by Sara Teasdale.
My window-pane is starred with frost,
The world is bitter cold to-night,
The moon is cruel, and the wind
Is like a two-edged sword to smite.
God pity all the homeless ones,
The beggars pacing to and fro.
God pity all the poor to-night
Who walk the lamp-lit streets of snow.
My room is like a bit of June,
Warm and close-curtained fold on fold,
But somewhere, like a homeless child,
My heart is crying in the cold.
"The moon is cruel" is a brilliant bit of personification, and Teasdale's description of the homeless reminds us that during the ordeal of wintertime, we must show greater charity toward our fellow human beings.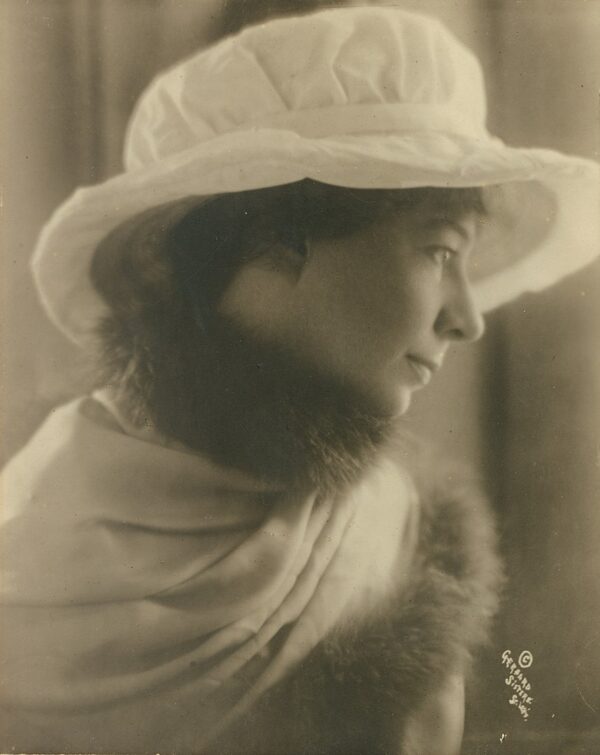 Arctic Trails and Northern Lights
Let's conclude our look at winter poems with Robert Service's "The Cremation of Sam McGee," too long to include here.
Service tells the story of Sam McGee from Tennessee who is searching for gold in Alaska, but who can't bear the bitter cold of that land. Eventually, Sam realizes that he is freezing to death and entreats his friend to "cremate my last remains." After a series of trials, the friend, the narrator of the poem, manages to comply with Sam's request. What comes next, some may find a trifle gruesome, but for me it's one of the funniest endings to a poem, winter or otherwise.
The rollicking lines and great descriptions of "The Cremation of Sam McGee" deserve to be read aloud and with some drama. If, like me, you're not a fan of the bitter cold or if you're just in need of a laugh, this poem is for you.
A Final Note
A recent survey revealed that after years of decline in reading poetry, more Americans doing so once again. As poet Jane Hirshfield remarked, "When poetry is a backwater, it means times are okay. When times are dire, that is exactly when poetry is needed."
When we face such dire times, as we do today, and especially when we become downhearted, poetry can put us back on our feet, giving us the courage to keep moving forward in the face of storms and adversity, and lifting our hearts and minds. The words make good medicine and are particularly effective when we share them with others through social media or, best of all, in read-alouds with our family members and friends.
A couple of years ago, I resolved to read a poem a day. Though I failed to keep that resolution, I'm giving it another try this year. This winter promises to be colder and darker than usual in our country, and all of us are going to need strength and stamina if we are to return springtime to our land.
Let's make poetry our chicken soup for the soul.
Jeff Minick has four children and a growing platoon of grandchildren. For 20 years, he taught history, literature, and Latin to seminars of homeschooling students in Asheville, N.C. He is the author of two novels, "Amanda Bell" and "Dust On Their Wings," and two works of non-fiction, "Learning As I Go" and "Movies Make The Man." Today, he lives and writes in Front Royal, Va. See JeffMinick.com to follow his blog.