I've never had a problem drinking a Guinness in summer, but stouts and porters seem to be favored by some drinkers for the cold months. Maybe it's the darker roast of the malt, or the general impression that if these beers are dark, they must be heavier. (They aren't always.) Several of my local brewers keep them on year-round, but you may find more popping up now as winter approaches. 
And as these stouts and porters, both as dark as midnight, land on the beer mat before you, you might ask yourself: really, what's the difference between the two? With all the variations in them, especially among craft brewers, I have always wondered.
Well, what started out simple got a little complicated.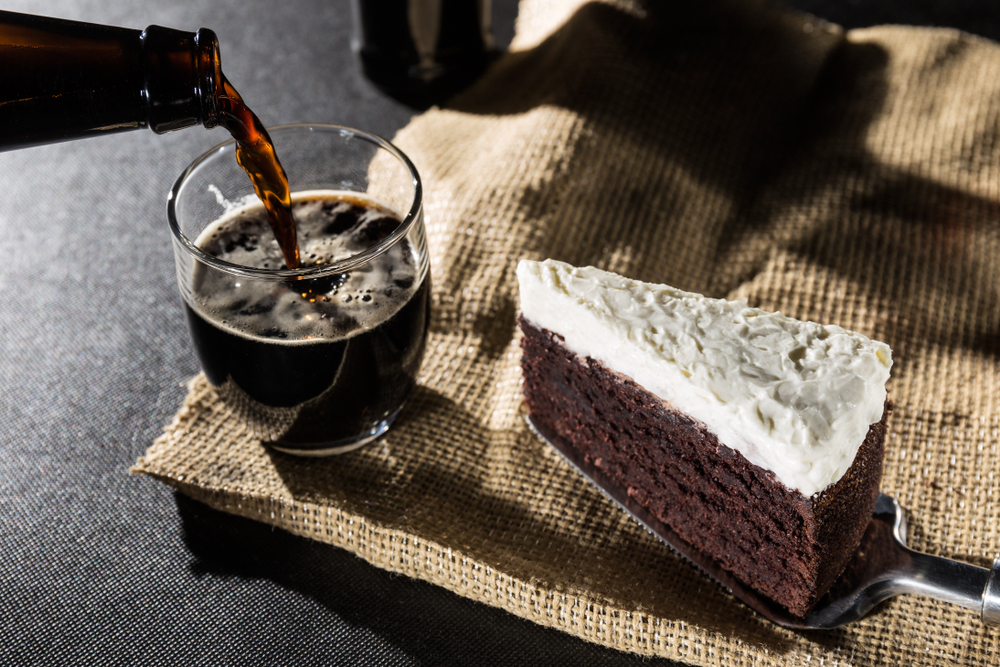 It all began with porter. In London in the early 1700s, a dark ale became popular with the working class, particularly the porters. Thus the beer took on the name of its biggest fans. 
As for the beer itself, we know that it was a dark, malty ale with a good dose of hops to balance it out. Stronger versions of them would be labeled as such, with modifiers such as "double" porter or "extra" porter. "Stout" was another modifier, meaning strong, and because we love to shorten things in language, the stout porter became known as simply stout.  
Almost a household name, the best known stout is Guinness. Arthur Guinness started brewing ales in Dublin after he signed a lease for the St. James' Gate Brewery in 1759. In 1778 he sold his first dark beer, and by the end of the century he decided to go whole hog with the porter variety. 
Over the following century, the brewery's porter evolved to become superior porter—in other words, a stout porter—and today, Guinness produces what they refer to as their classic stout plus a couple of stronger variants.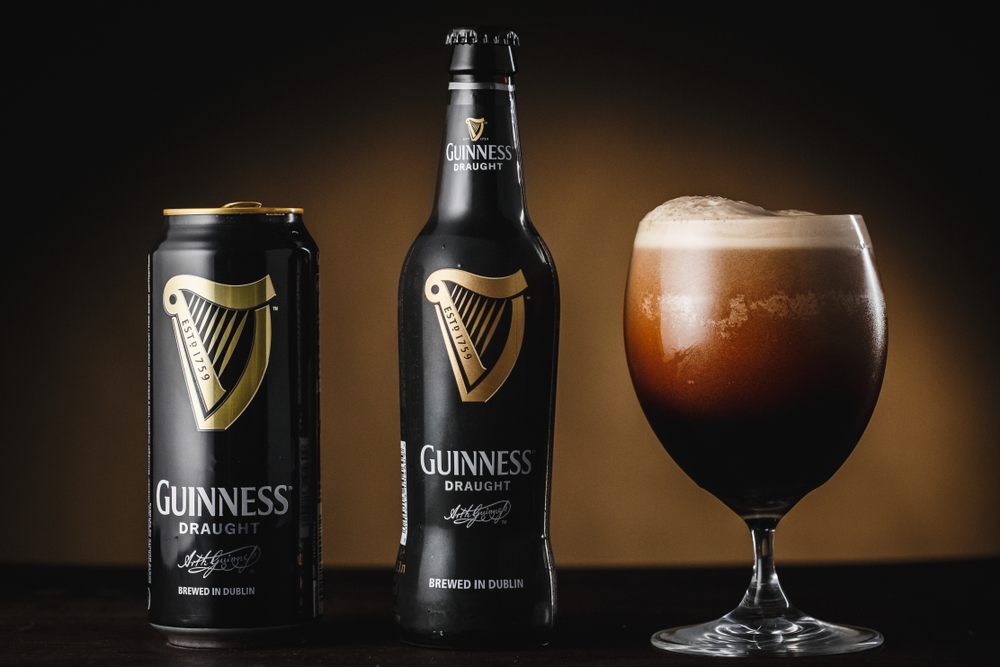 But hold on: Stout porter is stronger porter, yet Guinness Draught has the same amount of alcohol as a Miller Lite, 4.2 percent alcohol by volume (ABV). Guinness Extra Stout has 5.6 percent, and Foreign Extra Stout cranks it up to 7.5 percent. And yet the multi-award winning Edmund Fitzgerald Porter from Great Lakes Brewing hits 6 percent ABV. Suddenly the simple 18th century distinction doesn't seem to apply.
On the recipe side of it, craft brewers may tell you that in addition to darkly roasted malted barley, there is also some roasted unmalted barley in a stout, giving it more coffee flavors than the average porter (though both may offer tasting notes of coffee). The Brewers Association, which hosts the World Beer Cup and Great American Beer Festival competitions, mentions that in its style guidelines for judging as well.. 
In the end, it depends on the brewer's interpretation of the style, and the drinker's subjective tasting of the beer. For me, the two styles are like one of those older couples who have started to look alike and finish each other's sentences. They're different—but are they really? 
That's about as satisfactory an answer as you might get, so let's move on and consider some variations of both of them.
Milk Stout
In England, tastes moved to sweeter stouts, made so by the addition of lactose: milk sugar. Also called Sweet Stout or Cream Stout, these are quite pleasant when not cloying. And as Guinness stayed the course with their recipe, such a brew was differentiated as Dry Stout or Irish Stout. 
Russian Imperial Stout
Supposedly first brewed for the imperial court of Russia, this is a fuller-bodied, hoppier, and more complex English stout, packing a wallop with 8 to 12 percent ABV. From this moniker, the word "imperial" has been borrowed for other stronger beers, such as imperial IPA or even imperial pilsner. Interestingly, the bulk of Imperial Stouts are now brewed by craft brewers in the United States. Dogfish Head makes a stout that might give even an emperor pause: their World Wide Stout boasts 18 percent ABV.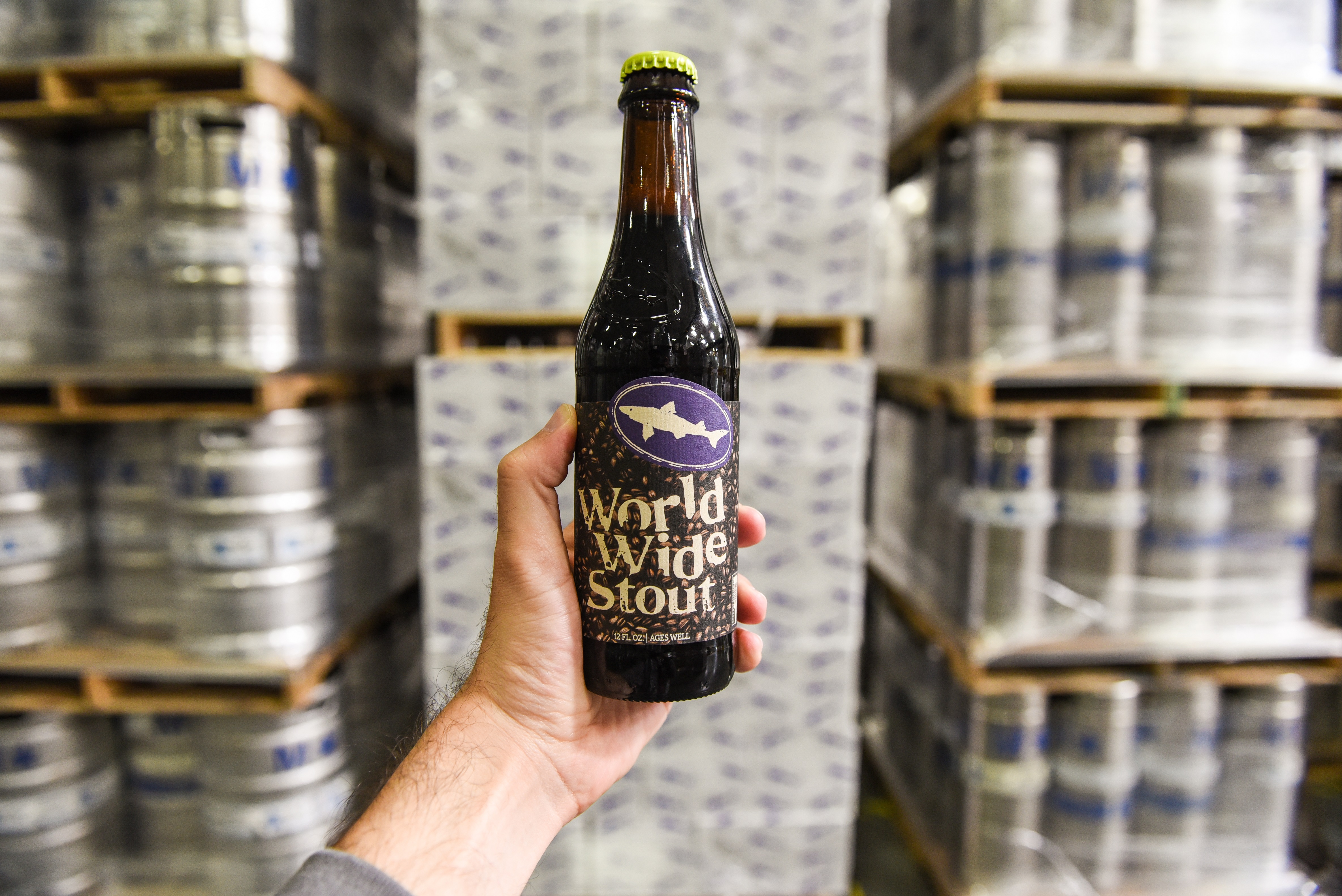 Baltic Porter
The same concept of the Imperial Stout: a high-alcohol beer for export to the people around the Baltic Sea. It still has the coffee and chocolate roast notes of a porter, but it is generally brewed with lager yeast, not ale, and cold fermented. You may taste hints of berries or raisins. 
Coffee or Chocolate Stout (or Porters)
The roast of the grains give stouts their hints of coffee flavor, but some brewers want to give their brews a bit more java still. These coffee stouts are brewed in a variety of ways: with whole coffee beans, grounds, hot-brewed or cold-brewed coffee, or even shots of espresso, which can all be added at different stages of the brewing process for different effects. Those brewers love to play. You won't get the caffeinated benefits of actual coffee, but it is delicious. 
Chocolate malt is only malted barley, but its roast gives color and its eponymous flavor to the beer. Some brewers add cocoa nibs or extracts to make it stand out more. You often see chocolate-centric desserts or truffles paired with stouts on menu suggestions or at beer dinners.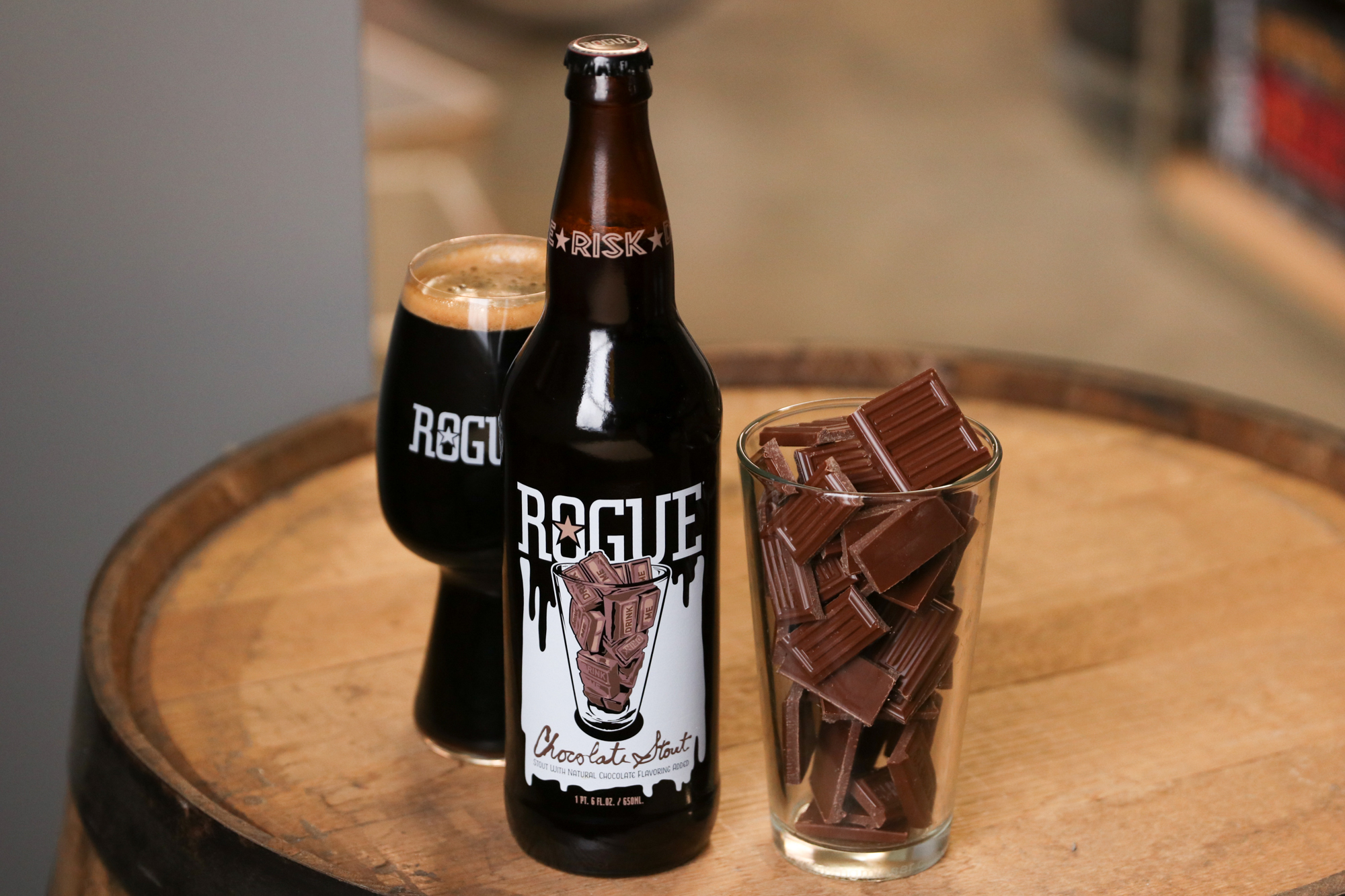 Other Grains
More variations of stouts and porters can be obtained by adding some grains besides the malted and unroasted barley. A stout with oatmeal added won't taste like breakfast, but it will take on a thicker, smoother body. Add some malted rye or rye flakes to a porter and the beer will become a bit spicier.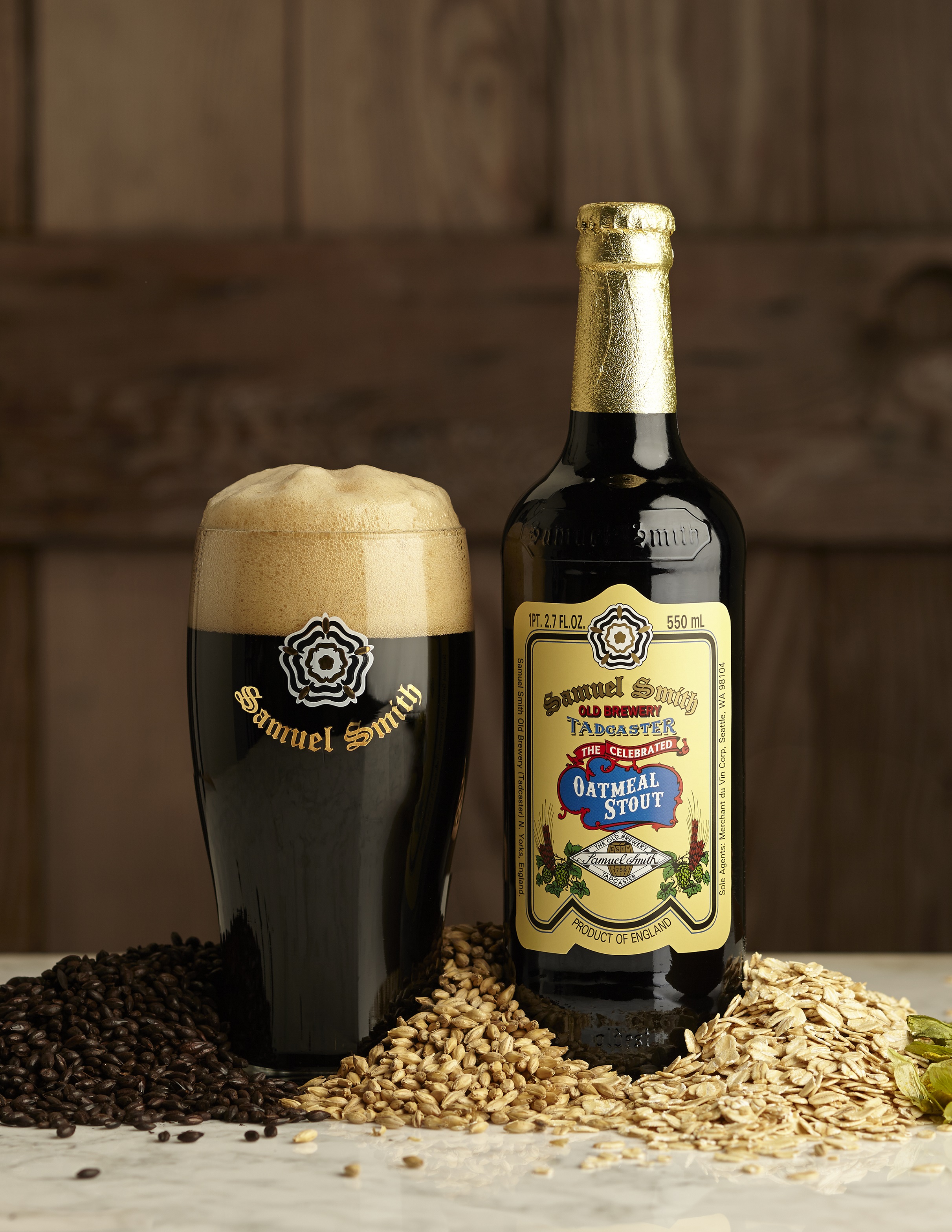 Barrel-Aging: Bourbon and Beyond
Take a dark beer and age it in a wooden barrel for a few months or years, and you get a delightful, high-alcohol sipping brew. Used bourbon barrels have become standard, but now you can find tequila, rum, chardonnay, and others. 
The longer the beer sits, of course, the stronger the flavors imparted. Stouts are often thick and rich enough to hold their own, but even so, some take on so much bourbon flavor that they become rather boozy—enough to make you wonder if you should have just had a shot of Jim Beam with a stout chaser. 
But Goose Island's Bourbon County Stout is legendary. An imperial stout aged in bourbon barrels, the traditional version and several variants come in 16.9-ounce bottles, which are released each year on Black Friday at their Chicago taproom and select retailers.
Kevin Revolinski is an avid traveler and the author of 15 books, including "The Yogurt Man Cometh: Tales of an American Teacher in Turkey" and several outdoor and brewery guidebooks. He is based in Madison, Wis., and his website is TheMadTraveler.com