Strip Champagne down to its basics: Take out the glitzy marketing, the additives, and the pesticides, and make the farmer the producer—that's grower Champagne. "Farmers' fizz," as it's been called, is Champagne that's made by the farmers who use their own grapes to make it.
"I would only drink grower Champagne," said sommelier Doreen Winkler. "It's an honest product; it's delicious; it's headache-free." Winkler, of Diamond Sommelier Services, consults for Urban Uncorked in Brooklyn, where the wine selection consists of 80 percent natural wines.
Most grower Champagne producers use organic practices, Winkler explains; some are certified organic and a handful are biodynamic. It's not easy to make wine in France's Champagne region: The climate is cold and damp, and pesticides are convenient.
"I think everybody should care a little bit more [about] what they're putting in their bodies," she said. "A lot of people just care about eating organic. A lot of people don't think about what's in their drinks, what's in their vodka, what's in their wine."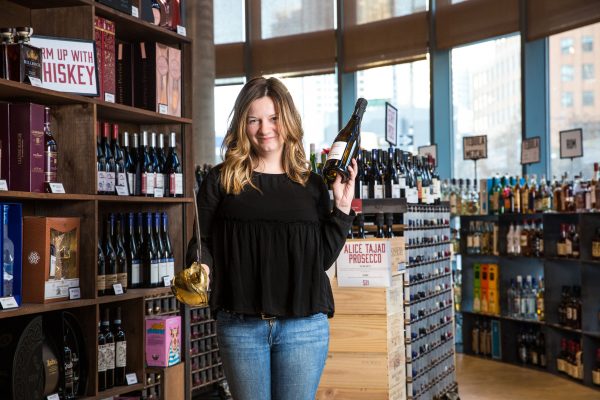 What you get, too, with Champagne made by a farmer, is a product that changes from year to year. "Yes, it changes every year, but that's what wine is. Wine isn't consistent; wine isn't supposed to be very consistent," Winkler said. It's the opposite of a giant Champagne house like Veuve Clicquot, whose products are "very consistent," says Winkler, "because they basically have their formula and what they're adding."
As a real bonus, grower Champagnes are also more affordable than big-name Champagnes.
Not sure what to pick? Here are five of Winkler's recommendations for grower Champagnes, along with her tasting notes.
1. Agrapart Les 7 Crus (NV), $60
Grapes: Chardonnay
Region: Côte des Blancs
Tasting notes: Racy, structured minerality, opulent fruit
A non-vintage Champagne, notes Winkler, is often a blend of two vintages, and doesn't mean it's of lesser quality. "It tastes like silk. It has this viscous, beautiful texture."
2. J. Lassalle Brut Millésimé 1er Cru 'Cuvée Spéciale' (2005), $99
Grapes: 50 percent pinot noir, 50 percent chardonnay
Region: Côte d'Or
Tasting notes: Hints of crème brûlée, peach, citrus, spice, baked bread
Single vineyard Champagne. It is only made in great years and spends nine years aging on lees before being disgorged, or cleared of sediment.
3. Henri Goutorbe Special Club Millésime (2005), $86
Grapes:  70 percent pinot noir, 30 percent chardonnay
Region: Vallée de la Marne
Tasting notes: Medium-full bodied, dry, medium-high acidity, moderate-high intensity, long finish, cherry, green apple, mineral
Special Club, or Club des Trésors de Champagne, founded by 12 of the oldest families of Champagne in 1971, is only made in outstanding vintages.
4. Vouette & Sorbée Fidèle Extra Brut (2014), $72
Grapes: 100 percent pinot noir
Region: Côte des Bar
Tasting notes: Chalky, red-fruited with herbal notes and a subtle gingery spiciness, nice persistence and complexity to the finish, savory and satisfying
Biodynamic and aged in oak
5. Laherte Frères Extra Brut Rosé de Meunier (NV), $50
Grape: 100 percent pinot meunier
Region: Côte des Blancs
Tasting notes: Cranberry, white pepper, rose petal, blood orange
The use of 100 percent pinot meunier grapes is unusual for Champagne.