Some travel destinations are predictable—New York, Las Vegas, and Orlando are perennial favorites.
If you want to step a bit off the beaten path this year, this list offers destinations that are worth exploring, and rich in heritage, culture, and beauty. Bonus—great food awaits.
Upcountry Maui, Hawaii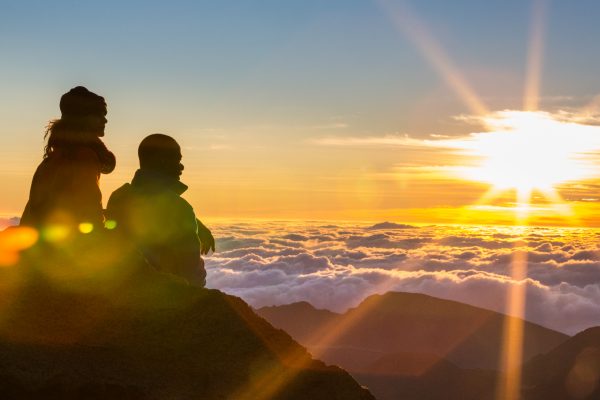 Beyond Maui's golden beaches, visitors often head over to the iconic Haleakala National Park, where the dormant volcano, peaking at 10,023 feet above sea level, is known as "the house of the sun" and is a popular spot to watch sunrises.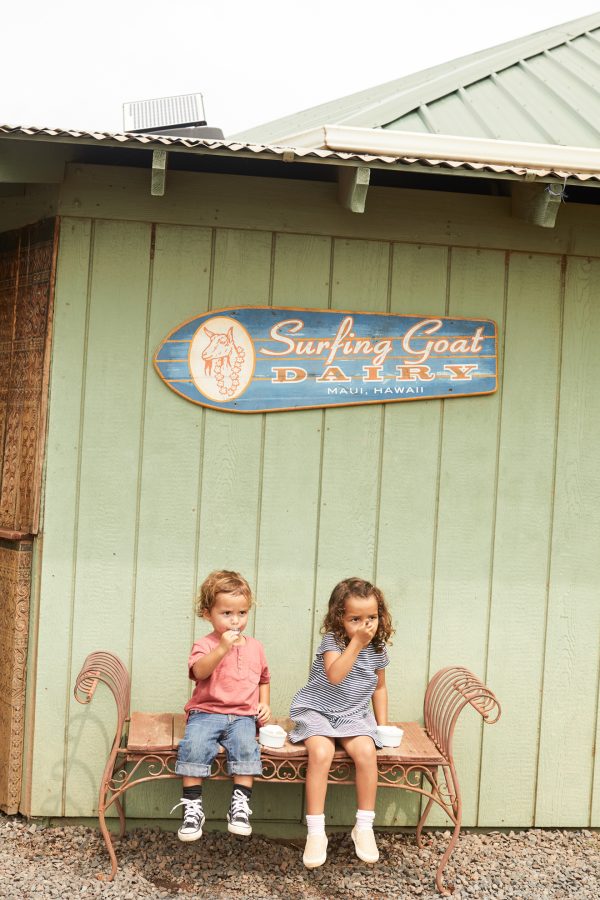 On its slopes lies the off-the-beaten-track region of Upcountry Maui, where the volcanic soil provides fertile ground for agriculture. You'll find taro and sweet potato fields, and paniolos—Hawaiian cowboys. Back in the 19th century, King Kamehameha III invited cowboys from California to teach islanders how to work with cattle. The region also supplies much of the produce that is used by top restaurants that offer regional cuisine.
Stop by Alii Kula Lavender Farm, which grows 45 varieties of lavender; or at Kula Country Farms, where you can pick strawberries; or try goat cheese at Surfing Goat Dairy Farm.
Makawao is a charming arts community where artists—glassblowers, painters, and wood sculptors—can be observed as they work. The Makawao Rodeo, held every July 4, has been running for more than 50 years.
San Antonio, Texas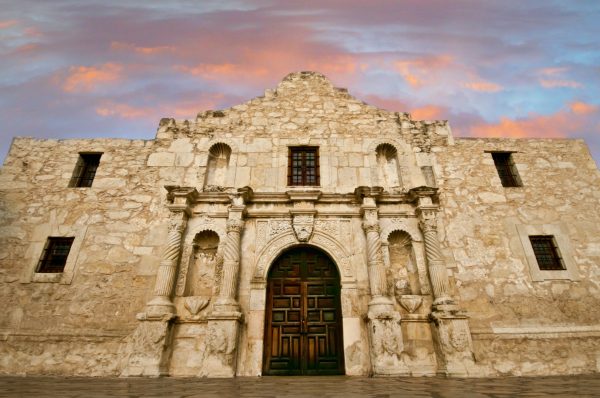 History buffs: San Antonio celebrates its tricentennial this year. Events will take place throughout the year, but of special note is a commemorative week that takes place May 1 to 6, packed with six days of programming, including a day of reflection, arts and history, and celebrations to recognize the military's contributions to the city.
San Antonio is the only U.S. city with a UNESCO World Heritage site, thanks to the Alamo and other Spanish colonial missions. And last fall UNESCO designated San Antonio as a Creative City of Gastronomy—the second city in the United States, and the only one in Texas.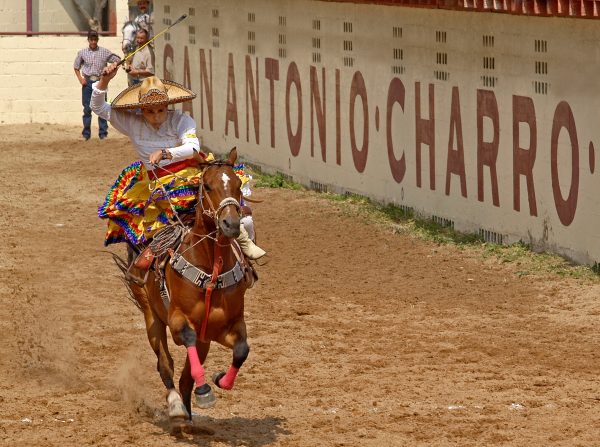 Hinnerk von Bargen, professor of culinary arts at the Culinary Institute of America's San Antonio campus, remembers that when he first started coming to San Antonio in 2006, the dining scene wasn't too exciting. "It was beyond lame," he said. But time has made a huge difference. "It's an exciting time to be here," he noted.
Von Bargen recommends checking out Cured, a restaurant from chef and cancer survivor Steve McHugh, whose concept focuses on cured meats; Restaurant Gwendolyn from chef Michael Sohocki that's not only hyperlocal but makes use of zero electricity ("he wanted to cook just like his grandmother cooked," said von Bargen); progressive Mexican at Mixtli, which highlights a different theme every 45 days (currently Oaxaca). Pearl, a historic repurposed brewery, houses mixed-use space that includes noteworthy eateries. It's also home to the Culinary Institute of America, which is itself a weekend destination for many foodies, who may start the morning off with cooking classes and then spend the rest of their day exploring the city's food.
San Antonio classics are also alive and well; barbecue is huge and brisket is king. As for where to try the city's famous breakfast tacos, it's a subjective matter. "Ask five people and you get 10 taco shops," said von Bargen.
South Walton, Florida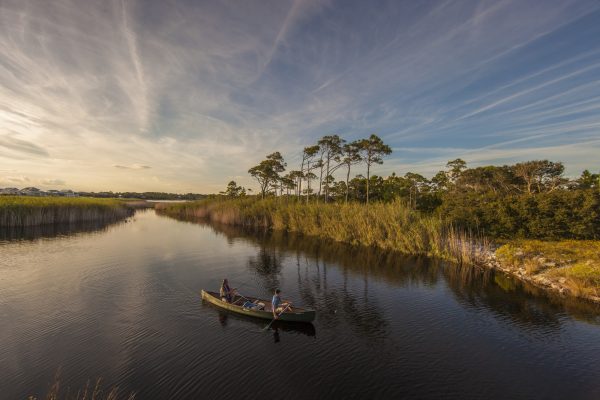 Why choose between a sunrise and sunset? South Walton, located in northwest Florida along the Emerald Coast, offers both—as well 26 miles of sugar-sand beaches and 15 rare coastal dune lakes.
It's a fantastic place to get close to nature, with four state parks and a national forest; 40 percent of South Walton's 56,000 acres are protected by the state and provide habitat for native wildlife. In migration season, over 200 species of birds pass through. Kayaking, stand-up paddle boarding, and fishing are popular ways to enjoy the lakes.
Hiking and biking trails connect parks and community. All throughout, walkable and bicycle-friendly neighborhoods abound. One of them, Seaside, is a town painted in pastel tones; it was the setting for the film "The Truman Show."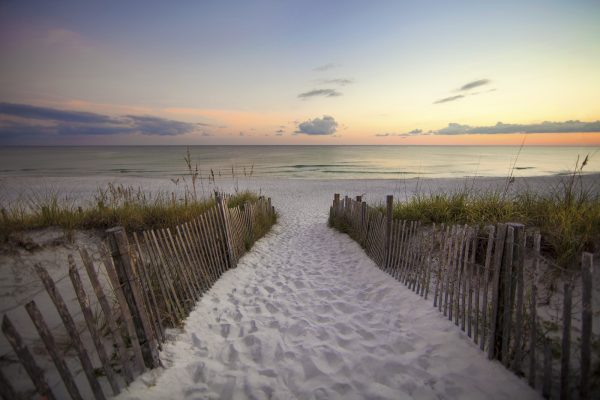 Here's a tip from David Demarest, director of communications for Walton County's Tourist Development Council: "A really good day in South Walton is to bike from neighborhood to neighborhood, stopping for a bite to eat or a drink as you arrive in the different town centers. The area is always very supportive of music and art, but if you come during a specific event—like the 30A Songwriters Festival or Digital Graffiti—you're definitely in for a special treat, and a chance to meet world-renowned artists and musicians."
This summer, the Underwater Museum of Art will open, featuring a permanent sculpture exhibit that will be installed at an existing artificial reef project.
Wine lovers can check out Sandestin Wine Festival (April 12 to 15) and South Walton Beaches Wine and Food Festival (April 26 to 29). For good eats, Demarest recommends Trebeache, where he experienced one of the best meals of his life, but in general, being on the gulf, "you really can't go wrong with any of the fresh, local seafood," and "there are a lot of options in South Walton for pairing your food and drinks with views of the beach. It's hard to go wrong there."
Napa Valley, California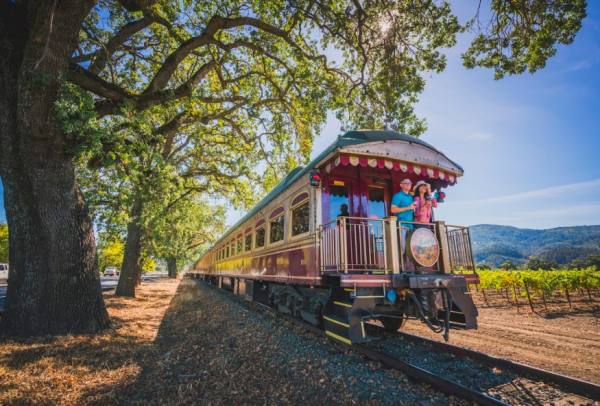 This past fall's wildfires yielded images and videos of an alarming inferno, with hundreds of homes destroyed. Of Napa Valley's 540 wineries, 50 sustained damaged. The good news is that virtually all the wineries that welcomed the public before the fires are open, said Patsy McGauhy, the communications director for the Napa Valley Vintners trade association. Media reports might have given the impression that the area is decimated, but "Napa Valley is as beautiful as it was before," McGauhy said
In the fire's aftermath, people lent each other equipment and personnel, a spirit of mutual help that's been around since the days of Robert Mondavi, said McGauhy. Additionally, "we're going to start to see wines from the 2017 vintage, the aromatic white wines," a sure sign that Napa is thriving and open for business.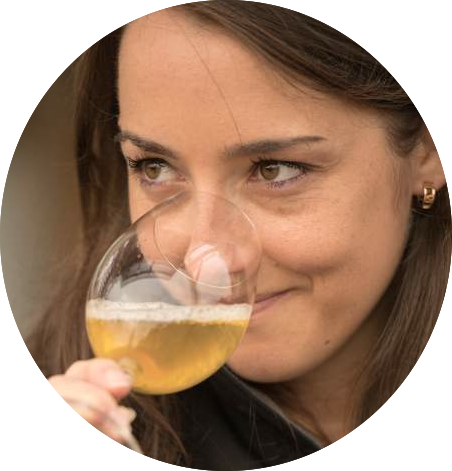 Chandon winemaker Pauline Lhote arrived for a six-month internship in 2006. "I guess you can say I liked it because it's now been 12 years." In her spare time, she hits the trails with her dogs. "There's a great sightseeing spot north of Yountville called Lake Hennessey, with plenty of trails nearby," she said.
There is no lack of great restaurants in the region. One of Lhote's favorites is Bistro Jeanty in Yountville. "The chef, who is from the same region of Champagne in France as me, makes food that reminds me of France. It's where I go when I want a little taste of home. For something more casual, I love going to Oxbow Market in downtown Napa."
For a new way of seeing Napa Valley, try Laces and Limos, with its fleet of eco-friendly, electric Tuk Tuk vehicles; daily tours, which last about 3.5 hours, include up to three wine tasting experiences.
Grand Valley, Colorado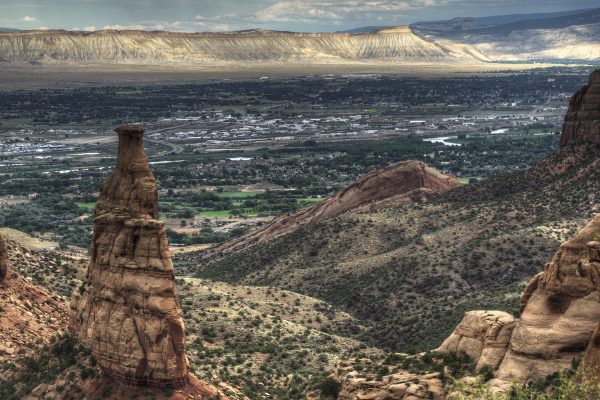 Wine getaways are often in beautiful places, but for drama, it's hard to beat a high-altitude destination that's been flying low on most wine lovers' radar—Grand Valley, Colorado. The region was most recently selected by Wine Enthusiast magazine as one of its 10 Best Wine Getaways for 2018.
Wine Enthusiast magazine Executive Editor Susan Kostrzewa says the staff at the magazine has been receiving wine samples from the region for over five years, and that the winemakers have been getting better and better. Note that there is no signature grape, which Kostrzewa explained was not unusual for an emerging wine region, though some quality red blends are already shining through. "It's still in experimental mode, seeing what thrives." The high-altitude, at 4,000 feet, as well as the dry sunny days, make for a unique terroir.
As an all-season getaway where, depending on the season, you can hike, ski, snowboard, horseback ride, or go whitewater rafting, it's a perfect destination for wine lovers who love outdoor pursuits.
As for tastings, Wine Enthusiast writer Fiona Adams recommends Two Rivers Winery and Chateau and Varaison Vineyards and Winery, among others. Talbott's Cider Co. comes highly recommended, and of course, this is Colorado, so don't miss out on the beer.
Minneapolis, Minnesota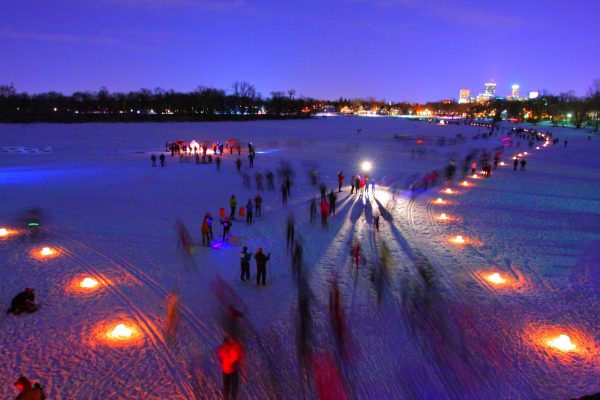 Minneapolis hosted the Super Bowl this year, though it offers far more than sports (the Summer X Games and WNBA All-Star Game this July should be pretty exciting).
There's plenty of nature: There are 22 lakes within city limits alone. Lake Calhoun is a popular spot for swimming, sailing, canoeing, and even windsurfing in warm weather.
It's a city that knows how to do cold, harsh winters. An elevated skyway providing an 8-mile-long system of enclosed, glass walkways connects more than 80 blocks downtown. But city festivals do beckon people outdoors, from the U.S. Pond Hockey Championships to the Luminary Loppet, a nighttime cross-country ski course, where ice lanterns light the way.
It's a hotspot for dining, and Minneapolis garners its share of attention from the James Beard Awards every year. Last year, 13 Minnesota chefs were semi-finalists, including nine in Minneapolis.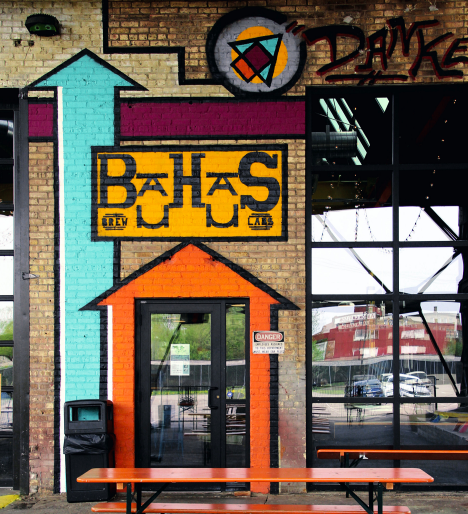 The culinary heritage is rich too, marked by Scandinavian settlers in the 19th century and more recently by Somali and Hmong immigrants. In the newly released guidebook "111 Places in the Twin Cities That You Must Not Miss!" author Elizabeth Foy Larsen recommends Karmel Mall, with a good number of Somali food stalls, and Ingebretsen's, where you can get anything from Norwegian flatbreads to Swedish meatballs. For a beer, stop off at Bauhaus Brew Labs, where you can try their jet-black German-Style Schwarzbier or their seasonal smooth Winterloper Baltic Porter.
There is no dearth of performances either. Over 80 professional theater groups and more than 30 performance venues make their home in Minneapolis and St. Paul.