For such a small town, Telluride teems with great spots to eat and drink. Ask a local and you're likely to get plenty of recommendations. Here is a selection.
The Butcher & Baker Cafe
This popular, casual spot is hopping in the mornings, filled with locals and visitors alike, likely fueling up on a delicious, hearty breakfast before or after outdoor activities. Housemade breads and pastries are a draw, as are the fresh salads, locally sourced meats and eggs, and sustainably harvested fish.
Tacos del Gnar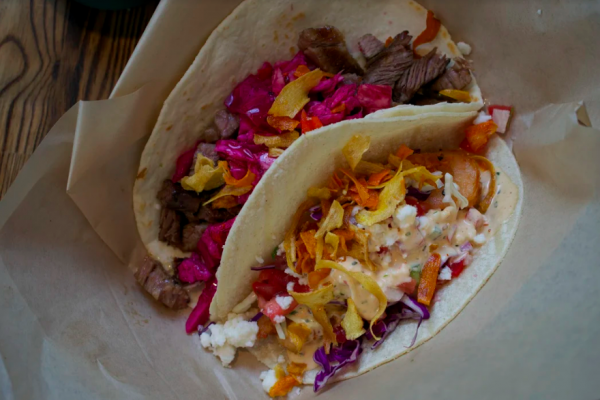 When I got to Tacos del Gnar at lunchtime on a weekday, there was a line out the door. "The only line in town," I was told. It merited the wait! It was opened two years ago by a crew who became disenchanted with the fine dining world. This family-friendly spot offers tacos made with high-quality ingredients, and a spot-on balance of flavors and textures. Try the braised Korean short rib with kimchi; or the ever-popular sesame panko-crusted Mahi Mahi with citrus jicama slaw, ginger miso vinaigrette, and wasabi aioli.
La Marmotte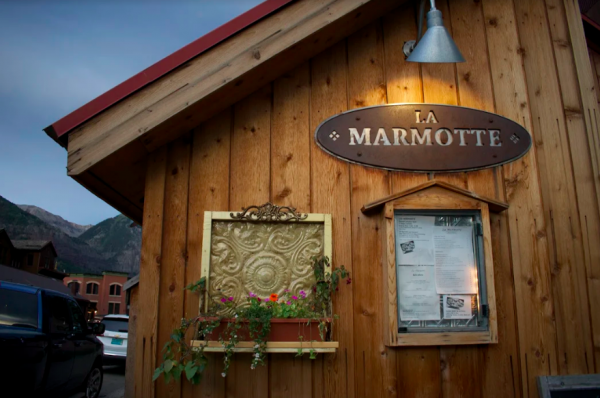 A Telluride fixture for over 20 years, La Marmotte—French for marmot, a kind of ground squirrel found in the area—serves American-French bistro fare, alongside a curated wine list that supports small-production vineyards. The Coq au Vin, a red wine-braised chicken served with bacon mashed potatoes, red cabbage, and pearl onions, is a classic. Here, like at many places in town, you can order Telluride's signature cocktail, the Flatliner, a potent mix of espresso, vodka, and Bailey's.
221 South Oak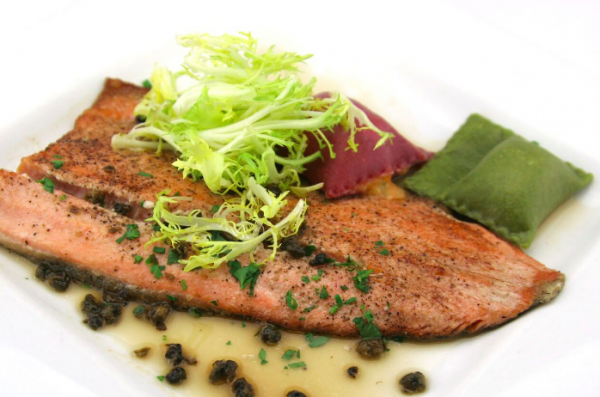 Chef and owner Eliza Gavin, who was featured on Top Chef Season 10, helms 221 South Oak, located in a house on a residential street and decorated with bright, colorful paintings inspired by nature. It's the only restaurant in town with a separate, extensive vegetarian menu; and it also accommodates allergies and dietary restrictions (Top Chef visited last winter for a Nut Allergy episode). Gavin trained at Galatoire's in New Orleans, Brix in Napa Valley, and Le Cordon Bleu in Paris. The menu shows those influences: Housemade charcuterie is offered along with starters like Fried Green Tomatoes With Crispy Speck, with tomato relish, tomato chips, and cucumber yogurt coulis; and the can't-miss Rocky Mountain Trout With Duo of Ravioli, with fried capers, lemon brown butter, and frisée.
New Sheridan Hotel  
"New" may be part of the name but the New Sheridan Hotel was founded in 1891, just four years after Telluride itself. It was renovated in 2008 by designer Nina Campbell; the Victorian furnishings and archival prints are a homage to its past.
On the ground floor, you'll find the Historic New Sheridan Bar, one of the oldest bars in the West. Many of the elements date from 1895, such as the bar, mahogany wood paneling, lead glass divider panels, and filigree light fixtures. If it's views and open air you're after, head to the rooftop bar, with its 360-degree views. The hotel is also home to the Chop House steak house, beloved for its Western aged beef and Western game dishes.
Telluride Brewing Company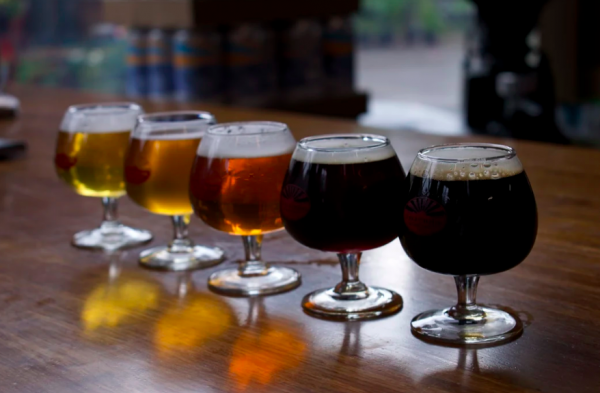 You can't get the beers from Telluride Brewing Company outside of Colorado—and the founders have no plans for it—so if you're from out-of-state, it's worth a short drive out of the main downtown area to visit the brewery. Try four-time award-winner Face Down Brown, a hybrid of English- and American-style brown ale with notes of toffee, chocolate, and coffee; or a Tripel in Stillwater, a Belgian-style ale brewed with bitter orange peels and coriander.
Telluride Distilling Company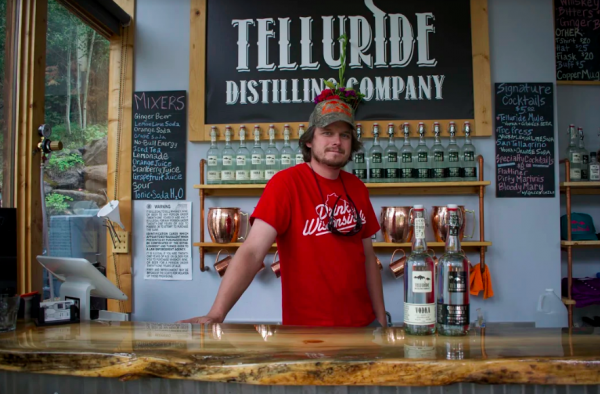 A couple of doors down from the Telluride Brewing Company, the Telluride Distilling Company produces vodka, whiskey, and the country's first craft Peppermint Schnapps, called the Chairlift Warmer, made with real peppermint and way less sugar than other brands. It won a gold medal from this year's San Francisco World Spirits Competition.
This is Telluride's first legal distillery, though you can bet that during its mining days, and throughout Prohibition, about nine tons of sugar came through town (and it wasn't destined for the grocery store). The distillery also makes its own ginger beer and Telluride Mule. Fun fact: the distillation can be monitored and adjusted remotely using an app—yes, even from a chairlift—which tells you Telluride residents have their priorities straight.
SEE: 6 Things You Have to Do in Telluride in the Summer
SEE: A Sheer 300-Foot Drop Tests Hikers' Mettle on Telluride's Via Ferrata