When a recipe calls for a cup of white wine, the cook who wrote that suggestion likely wasn't referring to a $50 bottle of chardonnay. In basic terms, when cooking with wine, use one that's clean, fresh, and young.
Indeed, historically, the phrase "cooking wine" conjures up bad images, including wine with salt added, wine that's gone bad but that some folks still cook with, and even wines of the wrong color.
Decades ago, cooking wine often contained salt—a practice that goes back to when mansions had cooks. Owners wanted to make sure cooks didn't take unauthorized swigs. But the cooking wine of the past also was so poor in quality that it wouldn't add desirable flavors to a dish.
The best wines to cook with are those you can drink. I often find that when cooking, I'm also sipping a glass. And usually, it's the wine I splash in the stew, especially if it's the right color for the dish.
Pasta sauces with tomatoes and beef or pork call for tart red wines; light, off-dry white wines are no help here. Recipes that call for deglazing pans that have just sautéed onions might call for a white wine, but if the onions are being added to a beef dish, deglaze with a red.
One basic rule says you can always cook with a young wine that was opened recently and remains sound. But if a wine begins to taste oxidized or vinegary, forget it. It could ruin the dish.
And don't take cookbooks literally. Some older cookbooks say to use "sauterne." There is no such thing. French Sauternes, with a capital S and a final S, is a sweet dessert wine. Decades ago, the term "sauterne" in some cookbooks simply meant a dry white.
If a dish calls for wine, check its cooking time to see how good the wine should be. Dishes that call for a long simmer or reducing the liquid over hours call for a modest wine. But if the dish is to be cooked only a few minutes after adding the wine, use a better-quality wine. You may be impressed.
This was discovered in the 1980s by Bill Rice, then the food editor of The Washington Post. Rice staged a dinner in which each of four dishes called for wine to be added.
To test whether the quality of wine was an issue, Rice prepared each dish three times. Only one ingredient varied: the wine. In the first preparation, he used a simple wine; the second had a moderate-quality wine; and the last had a great wine.
Rice discovered that the kind of wine used was immaterial in the dishes calling for long cooking but important for short cooking times.
A key point: Adding wine to a dish just before turning off the heat means less evaporation, meaning the wine isn't as compromised. A poor wine cooked for a short time may leave an unattractive element, such as an alcoholic flavor.
The longer the cooking time, the more the alcohol will dissipate.
Wine of the Week
Barefoot Bubbly, Brut Cuvée, California ($9): There are numerous sparkling wines made in California that rival French Champagne in quality, but most sell for $20 to $50 a bottle. And cheaper bubblies can be a bit sweet for most Champagne lovers. This wine won't make you think of the Champagne district in France, but it's nicely balanced between sugar and acid, and it has a lovely aroma and aftertaste.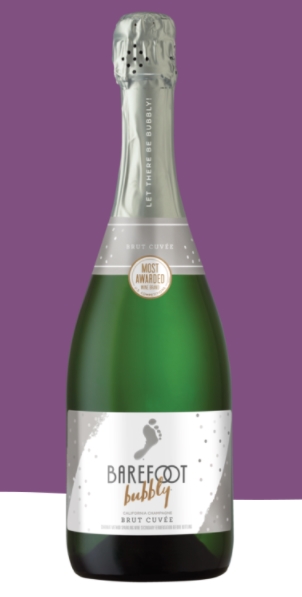 To find out more about Dan Berger and read features by other Creators Syndicate writers and cartoonists, visit the Creators Syndicate webpage at Creators.com. Copyright 2021 Creators.com