I have an ever-changing list of who I'd want at my six-person dinner table, but it never existed without The Rock. This isn't lusty or romantic, I just wish he were my neighbor and I think he'd like me too. So, in my head we're friends who haven't met yet, and until I can ask him myself, I'll continue to think, "What would The Rock do?"
I'll tell you what he wouldn't do—shoot a great tequila. Dwayne went from good to great. The world's premier tequila-lover represents 100 percent blue agave tequila in the flesh; humble beginnings, rough around the edges but with all the promise in the world. Mutual respect is key, so kindly lose the salt, lime, and "don't shoot!" Anything less makes you a beverage bandito.
Tequila hails from its namesake town, west of Guadalajara in Jalisco, Mexico. The spirit has gone by many names; wine from agave, mezcal wine, brandy mezcal, mezcal tequila. This is where it can get confusing. There are over 200 species of agave. Tequila is only made from the blue agave plant, species Agave tequilana, but mezcal can be made from over 30 species of agave. All tequila is mezcal, but not all mezcal is tequila.
Blue agave, larger in size and sweeter in aroma and taste, is grown in the highlands. Mexican law states tequila is only tequila if it's produced within Jalisco and very limited regions in the states of Guanajuato, Michoacán, Nayarit, and Tamaulipas. If those ingredients are distilled anywhere else, it's not tequila.
Modern tequila emerged in 1758 when José Antonio de Cuervo obtained the first license for manufacturing the favored beverage, courtesy of the King of Spain. The Sauza family followed suit in 1873, and it's widely believed that Don Cenobio Sauza himself identified blue agave as the "preference." (These businesses continue today and a fun-lover visiting Guadalajara should take advantage of their tourist offerings, such as tequila trains and themed helicopter rides.)
Another important note: If a bottle doesn't specify "100% agave," it will just say "tequila." This is what the industry calls a "mixto." The word "mixto" doesn't appear on the bottle (sneaky!) so it's imperative to look for that "100%." That percentage is important to consider, as mixtos—Cuervo, for example—contain up to 49 percent non-agave sugars, usually cane sugars. Legally, mixtos can contain caramel coloring, natural oak extracts, glycerin, and sugar-based syrup, all of which can contribute to a hellish hangover. I'm no snob, but I'll only have a mixto if it's in a singular margarita.
In the last six months, save for one tequila-drenched birthday party where a shot was thrust into my hands and peer pressure won, I have become closely acquainted with what enjoying tequila "civilly" feels like. Because I've practiced diligently for well over two months, science tells me I've formed a habit. My new habit is being a grown-up about tequila, and I'm ready to sit down with The Rock and reflect on how far I've come.
I've been tasting small-batch tequila producers, so here's what we'd drink during that discussion and why:

Milagro Select Barrel Reserve (SBR) Reposado ($56.99)


Why: To prove a reposado can be as enjoyable if not better than the same brand's añejo.
Jaime Salas, Milagro's incredibly knowledgeable U.S. ambassador, introduced me to this offering, aged after distillation in American and French oak, yielding a smooth, complex spirit masterfully balancing that oak with agave. The Select Barrel Reserve line comes in exquisite, hand-crafted bottles with a glassblown agave plant featured within the bottle.
Milagro ÚNICO Limited Edition Joven ($300)


Why: To impress Dwayne with my knowledge using a bottle he surely stocks, but that I cannot easily afford.
ÚNICO is a limited edition joven blend that was made twice, in extremely limited quantities. The two Milagro founders and entrepreneurial team spent more than two years alongside master distiller Pedro Juarez crafting the latest blend of micro-distilled silver tequila with Milagro's rarest (and finest) barrel-aged reserves. The result is agave-forward with hints of caramel, vanilla, and black pepper, and a long, warm finish. The stunning bottle, like the price, is an attention grabber.
Código 1530 Añejo Tequila ($119.99)


Why: To enlighten Dwayne with a private recipe, enjoyed for generations in Mexico but new to the American market.  
For many years, Código's distillations were only available to those lucky enough to live nearby. I chatted with co-founder and executive chairman Ron Snyder about bringing Código 1530 to our market. He's the former CEO of Crocs, a little company you may have heard of, so it's not surprising the swift trajectory the brand has seen, with availability in all 50 U.S. states and eight countries in under two years.
This añejo is aged 18 months in Napa Cabernet French white oak barrels. Its elegant and refined yet expressive, giving hints of ripe fruit, touches of vanilla, and a bit of coffee on the back end. The bottle is minimalist, almost mysterious, and I'm certain I saw it everywhere in season 1 of "Westworld."
Código 1530 Rosa Tequila ($59.99)


Why: To prove I'm open-minded and see if Dwayne would join me for a pink tequila.
Before this ingenious summer staple was concocted, the words pink and tequila had never met.  The peppery Código Blanco rests for a full month in uncharred Napa Cabernet French white oak barrels yielding Rosa. The barrels allow the Cabernet to interact directly with the tequila, imparting a subtle pink hue and light floral finish. Leads with bright agave character and finishes with the soft floral notes of Cabernet. Same minimalist bottle as the añejo, it's the color that sparks questions.
The bottles lining my bar look so classy; even my dinner parties are evolving. Dwayne, the invitation stands.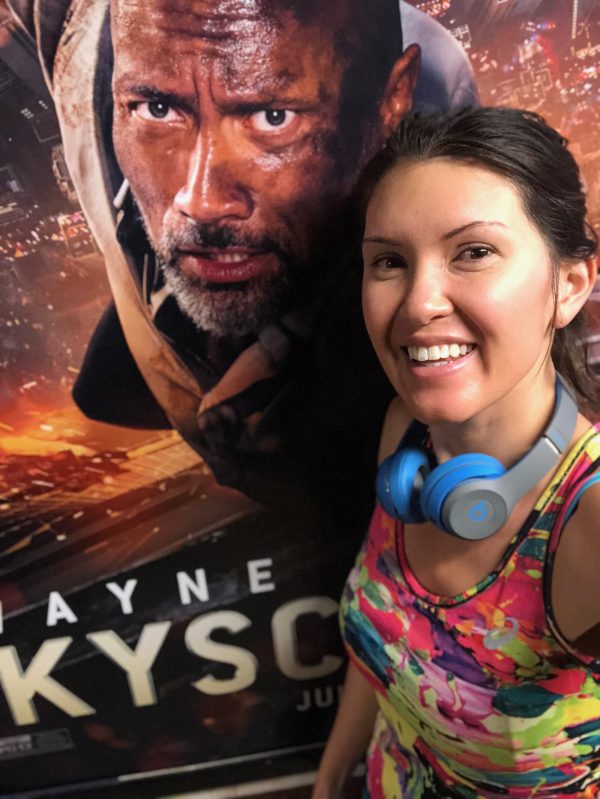 Amanda Burrill sees through an adventurous lens, typically focused on culinary and travel. Her education includes a bachelor's in archaeology, a master's in journalism, a culinary degree from Le Cordon Bleu, and wine and spirits credentials earned while living in Paris. She is a U.S. Navy veteran, Ironman triathlete, high-alpine mountaineer, and injury connoisseur who ruminates on UnchartedLifestyleMag.com